For more than 30 years, Labrador Retrievers have been one of the most beloved dog breeds among pet owners in the United States.
However, it seems that things have changed in 2022. After 31 years of ruling the American Kennel Club's charts of most popular breeds, Labradors lost the battle against French Bulldogs.
This came as a big surprise, considering that Frenchies are significantly smaller than Labs, which proves that small dogs are taking over American households from big pooches.
The Rise And Fall Of America's Favorite Pooch
Labrador Retrievers have been topping the charts of the American Kennel Club since the 1980s, when they skyrocketed from fourteenth to third spot on the list of the most popular dog breeds in the United States.
It didn't take long for them to become the favorite pets in the U.S. According to the AKC, Labs sat on the throne of the list in 1991, and stayed there until the end of 2021. [1]
One of the reasons why these doggos have been so popular is because of their personality and versatility. As Judy Heim told the AKC:
"Turn them on, turn them off. If I want to go for a hike, run, swim, play ball, or hunt, they are up and ready to go. However, if I want to stay home and eat a gallon of ice cream, watch the Super Bowl, or watch a movie, they are thrilled to hang right there, too. "
Still, this wasn't enough for Labs to stay on the top of the list for the 32nd year in a row.
How Did Frenchies Take Over The Throne?
Overthrowing the dog breed that has been No. 1 in American households for three decades surely wasn't an easy task, but Frenchies have managed to do so with their big eyes and tiny paws.
According to Patty Sosa, the spokesperson for the French Bull Dog Club of America, the Frenchies' success lies in the fact that they're low-maintenance pooches with a friendly attitude. [2]
The percentage of registered French Bulldogs rose sharply from 2012 to 2021, with an increase of more than 1000%, as stated in AKC's article. However, that still wasn't enough to take over first place on the list, so Frenchies ended up as the No.2 most popular dog in the USA in 2021.
But, only a year after, things changed significantly, and Frenchies finally managed to climb to the top spot.
Considering that just ten years ago, these doggies weren't even in the top 10 popular canine breeds, this is major success.
Who Do Frenchies Own Their Success To?
Frenchies could also be nicknamed as "Dogs Of Hollywood" because of their popularity among A-listers and other celebs, which might be one of the reasons why they're the No.1 dog breed in the U.S.
Lady Gaga, Dwayne "The Rock" Johnson, Megan Thee Stallion, 2 Chainz, Reese Witherspoon, and Martha Stewart are just some of the famous names that own French Bulldogs, and proudly present them on their social media and public events.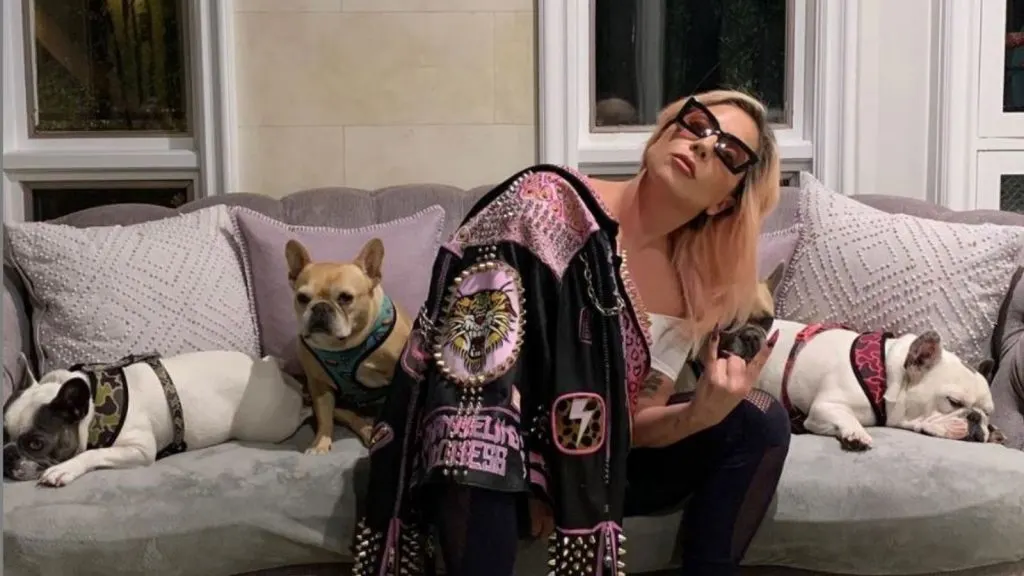 Therefore, it's no surprise that people went wild for this breed, and wanted to own one just as their favorite celebrity.
But, this type of popularity might be a double-edged sword.
Unfortunately, the number of dog thefts has increased by almost 40% in the last two years, and Frenchies seem to be the most popular among thieves, as stated in the Good Morning America TV show.
That is why dog owners are strongly advised not to leave their pooches unattended not only in public, but in their back yards as well.
If you'd like to know what other breeds are common in U.S. homes, feel free to check the AKC's full list of popular dogs for 2022.
References:
1. Green, Ranny. (March 15, 2022.) "Why Labs Are America's Most Popular Dog — For the 31st Year." American Kennel Club Website.
2. Serna Vanessa. (March 15, 2023.) "French Bulldogs dethrone Labradors as America's favorite breed, Kennel Club says, despite experts claiming their breeding is cruel and leaves them vulnerable to health conditions." Daily Mail Website.