While I'm not the biggest painting buff, I am well aware of Dutch painter, Van Gogh. His most famous work is The Starry Night, painted in a post-impressionistic style.
Many digital and canvas artists have painted their rendition of this masterpiece, but Van Gogh, the Pitbull, is the most famous recent dog artist that achieved fame thanks to his interpretation of The Starry Night.
Though he is a truly creative dog, Van Gogh had a tough life prior to taking on painting. A group of people who hold dog fighting events took him from the street to expand their pool of abused animals.
One of the fights ended up pretty badly for this post-impressionist dog. He was left to die off his wounds, but Happily Furever After Rescue found him in time to save his life.
The founder, Jaclyn Gartner, took him to the vet. Most of Van Gogh's left ear was bitten off and hanging on a tiny piece of skin. Due to the extent of the injury, the only solution was a full ear amputation.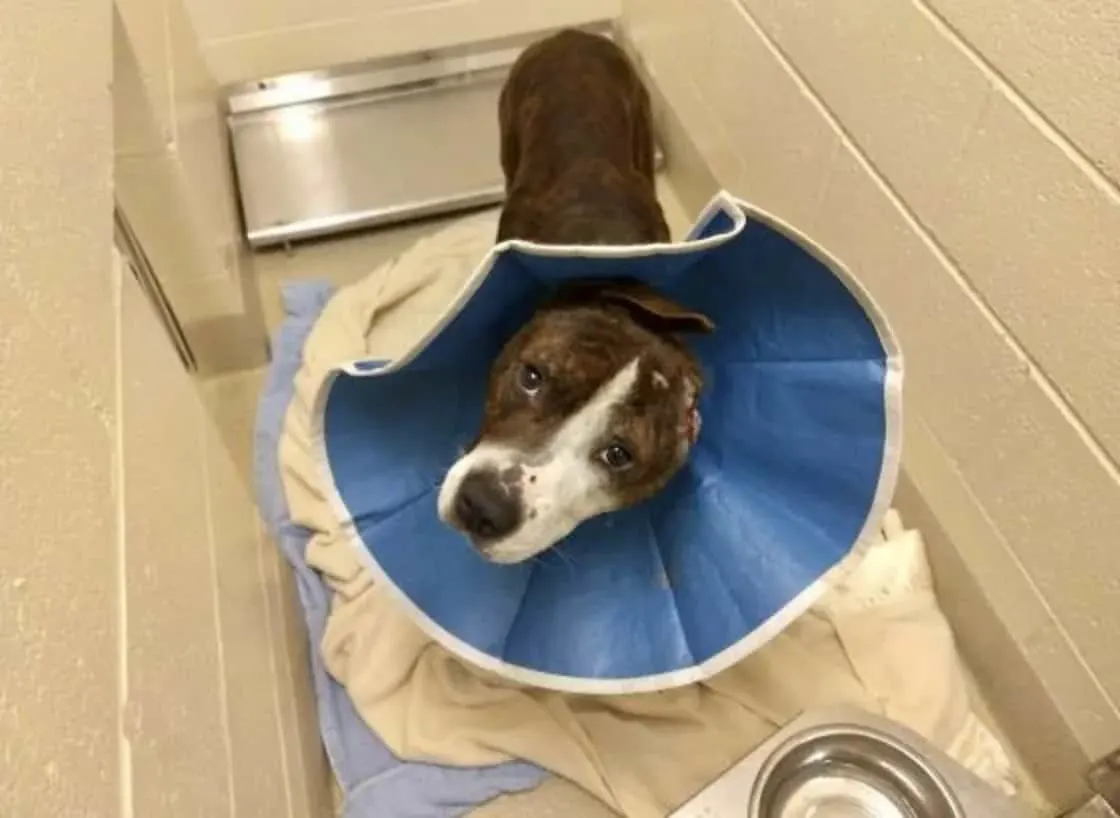 Although a one-eared dog can present as a challenge for potential adopters, Jaclyn was adamant this dog had something special to offer to the world.
Van Gogh Was Born With Talent But Taught To Express It With The Help Of Peanut Butter
At first, I thought Van Gogh was given a painting brush with color on it to go wild on a blank canvas. When I read that he actually uses his tongue to create paintings, it came as a shock.
How on Earth can a dog lick-up The Starry Night? I figured it was probably some type of edible paint, but the solution was much more inventive.
Quickly after taking Van Gogh in, Jaclyn realized he absolutely loved peanut butter. His affinity towards the treat was the incentive needed for producing some of the most amazing dog art.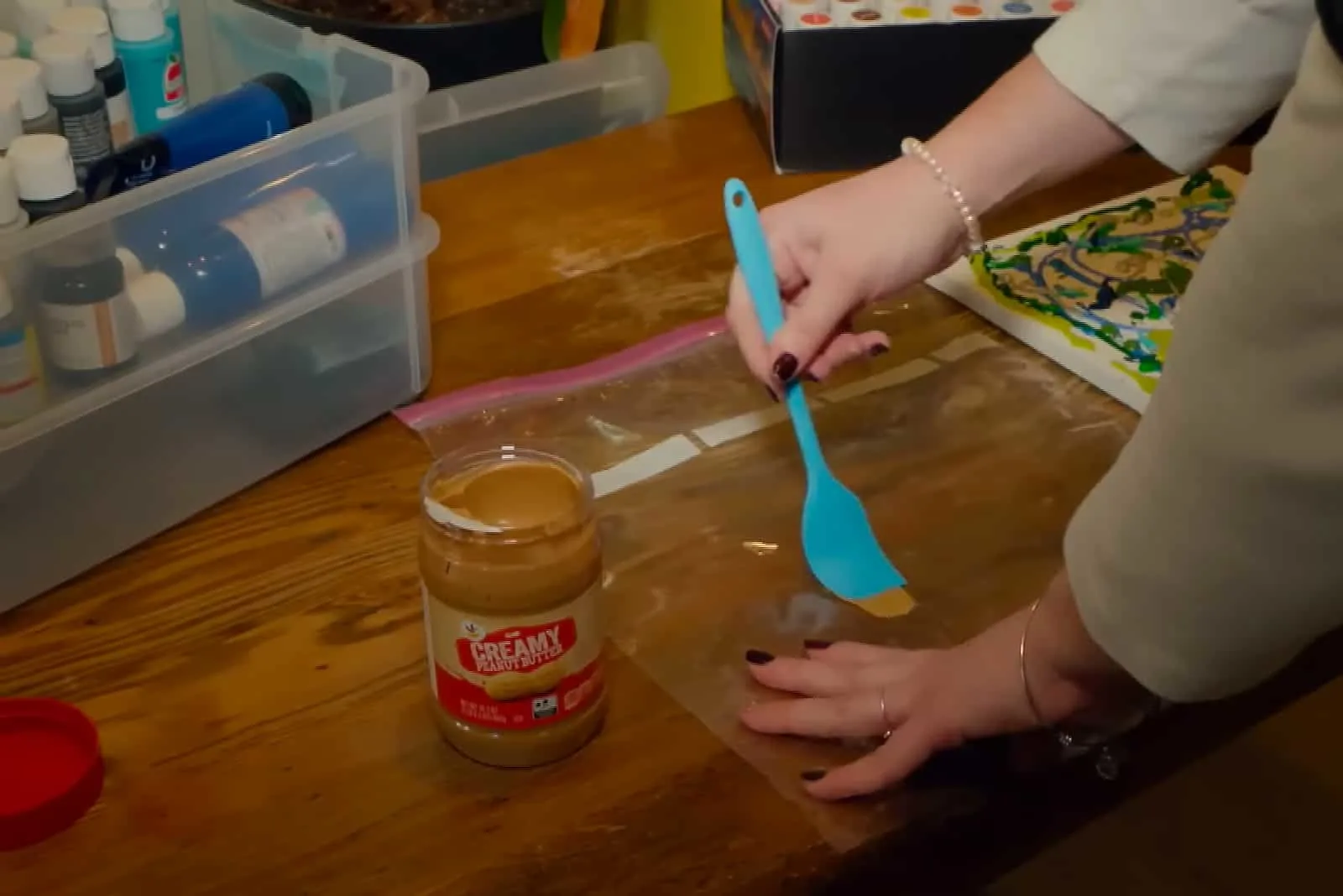 After setting up the plastic bag with a spread of peanut butter on the outside, the canvas with previously set up oil goes inside the bag and then tightly closed.
The next step is laying it on the floor so that Van Gogh can do his magic. Jaclyn confirmed that the PB prep takes a lot longer than Van Gogh's creative process. He creates a masterpiece in minutes without sacrificing on exquisite detail.
Painting For A Cause
All this art would be wasted if it was just stored somewhere, far away from our eyes. Jaclyn thought that a live exhibition could be successful in helping find a family for Van Gogh, but also raise some money for her charity.
Despite not receiving the number of visitors she expected at his first shelter show, Jaclyn figured out a way to get him out there. The shelter's TikTok account quickly got over 300,000 views on Van Gogh's video, so it was pretty easy to sell his art online.
Imagine how much peanut butter the Pitbull Boxer mix had to eat to finish 140 paintings. This hobby helped raise a substantial amount of money that is used to finance the shelter. It also boosted the chances of the remaining dogs in the shelter to get adopted.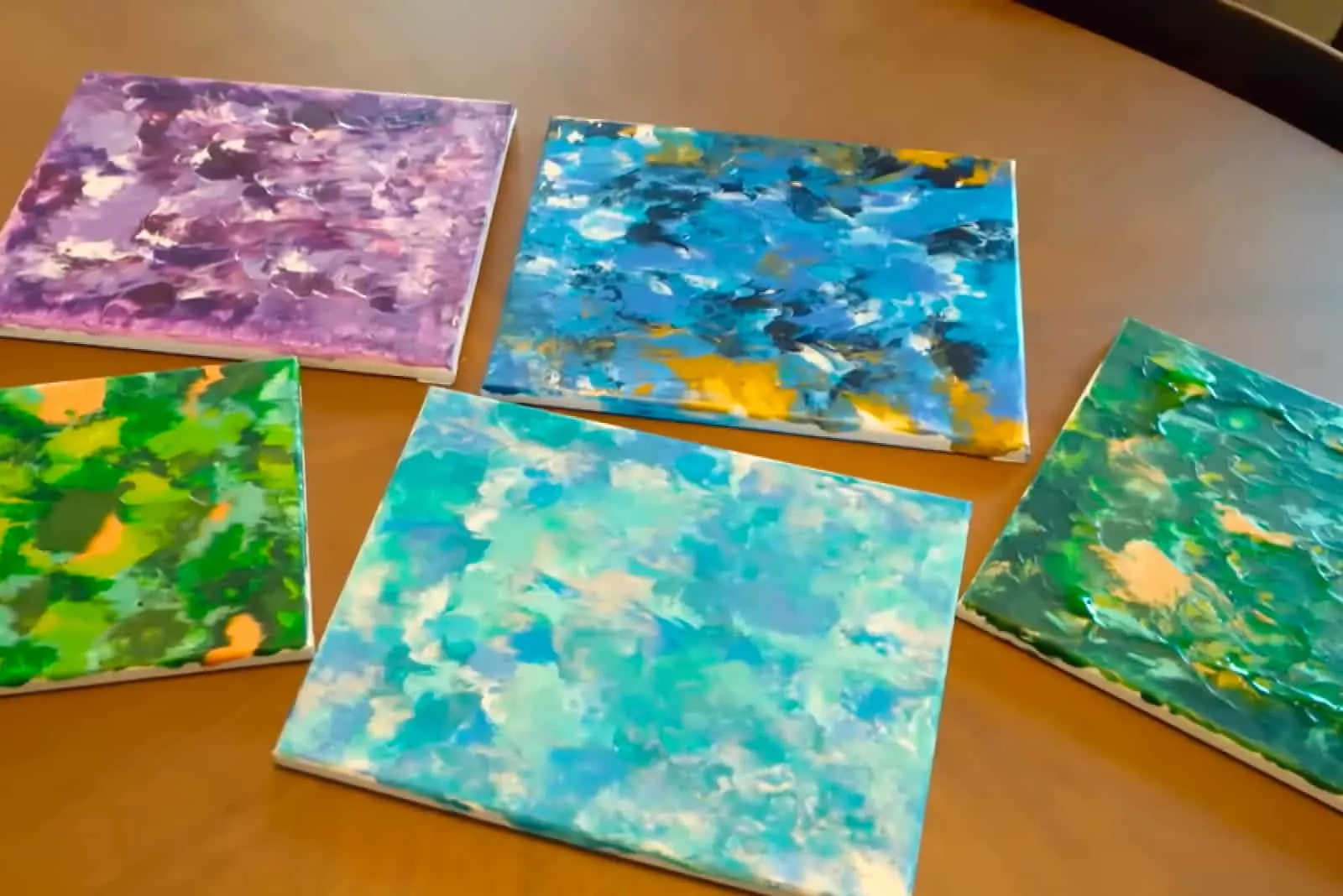 Life With A New Family Didn't Stop Van Gogh's Creativity
Yeah. This dog's art is a great way to get the attention of potential adopters, but Jessica Starowitz noted for WSHU Public Radio that her motivation for bringing Van Gogh home was not his paintings, but the first impression.
She wanted to check whether life in her family would match his artistic lifestyle. Luckily, Van Gogh is a dog with few needs. Give him some peanut butter, some toys to chew, and lots of cuddles.
Paintings are still a big part of his life, and the money generated from the silent online auctions is used to finance Happily Furever After Rescue. At the latest event, pet product giant Pedigree bought one of Van Gogh's paintings for $10,000.
I think that Van Gogh, the dog, never dreamed of such fame. Maybe Van Gogh, the human painter, is better known among artists, but this Pitbull Boxer mix will remain the Van Gogh for all of us dog lovers.