Having a dog is not only a blessing, but also a very entertaining experience. So, why not share this cuteness with others and bless their day with some pawsome content?
If you didn't post it, did it even happen?
Dog influencers are very much a thing these days. They have a lot of followers, their own merch, and even their fans. Some of them even have their own books! Those woofs sure have a lot to say…
Jokes aside… I love it, and I am all here for it. These cute pups sure make my feed a better place. Let's introduce you, too, to some famous Instagram dog accounts, so your 'gram can also be blessed with some adorable faces.
In true Insta fashion, don't forget to scroll down, double tap, and make sure you hit that follow button!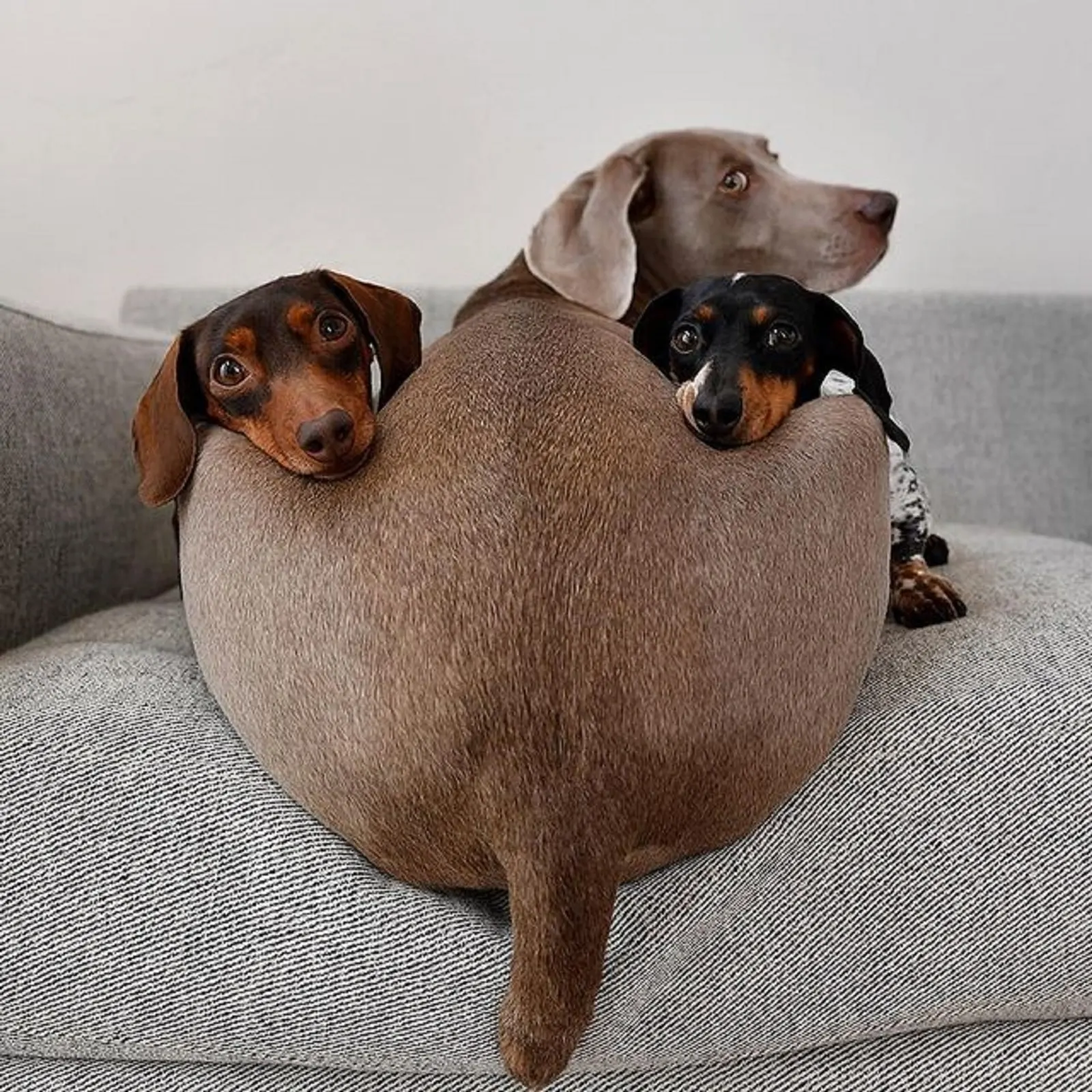 Name: Harlow and Sage (+ Indiana, Reese, Ezra, and Mae)
Followers: 1.6M
Hello friends, I'm Harlow, and I love cuddle time and watching lots of Netflix. Welcome to my page. It was me and my sister, Sage, in the beginning, but sadly, she's not with me anymore. I do miss her.
But, I have four siblings now, and we are the bestest of friends. We love cuddling and taking pictures for the 'gram. There's also Malcolm, Alba, and Oliver. They're what you'd call cats, but I still love them.
I also have a baby brother now. I don't know what kind of dog he is because he doesn't look like us, but we still take good care of him.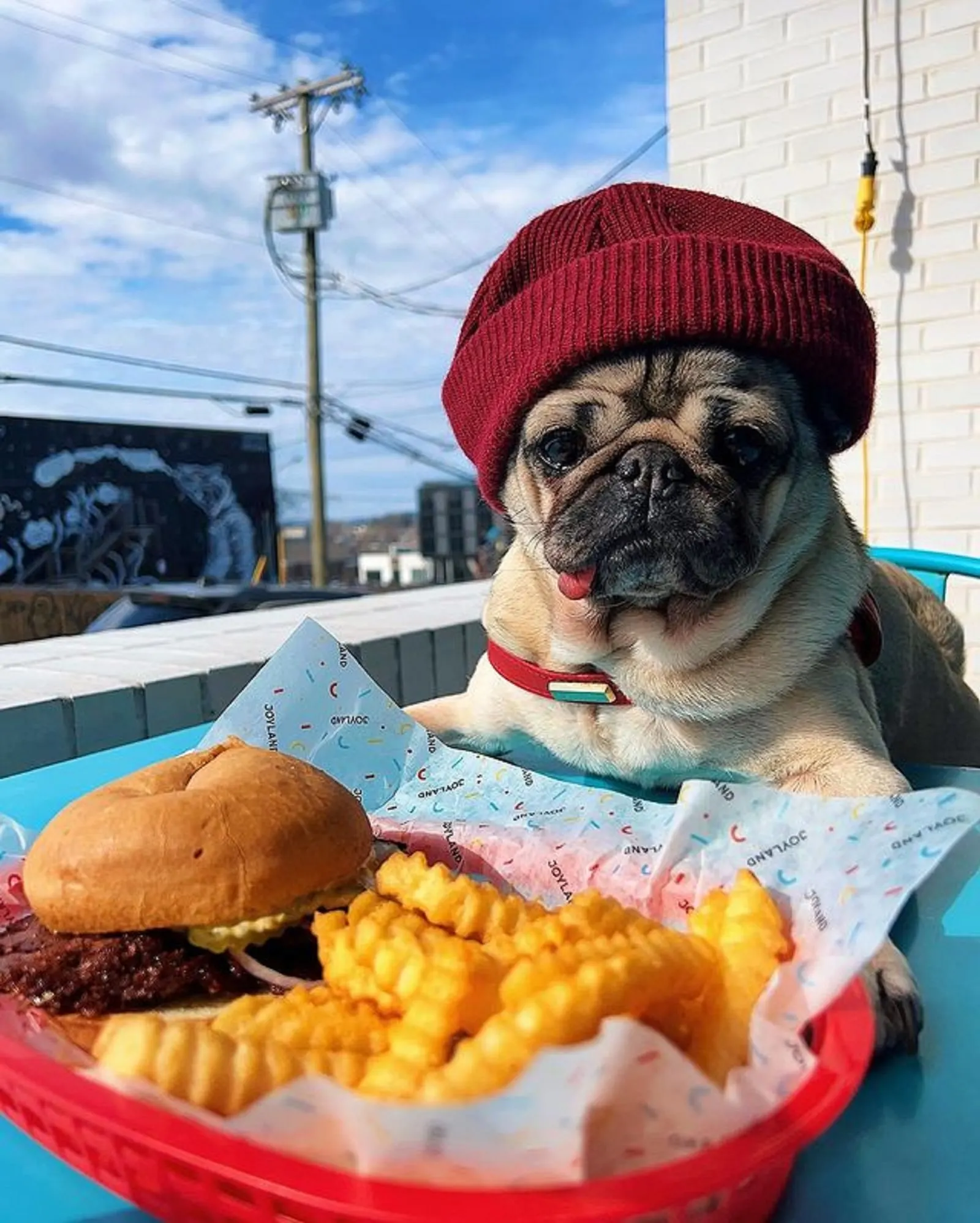 Name: Doug The Pug
Followers: 3.7M
Hi, my name is Doug The Pug, and I am an actor and a two-time People's Choice Award winner. Not to brag, but I have met a lot of famous people, like Ed Sheeran and Justin Bieber, and people seem to love me.
I guess I am a celebrity, but I just simply love sharing photos and videos with my mom. She's the best, and I love her. She sings to me while I get to lay on the bed and wag my tail. Sometimes, I even join her, and we sing together.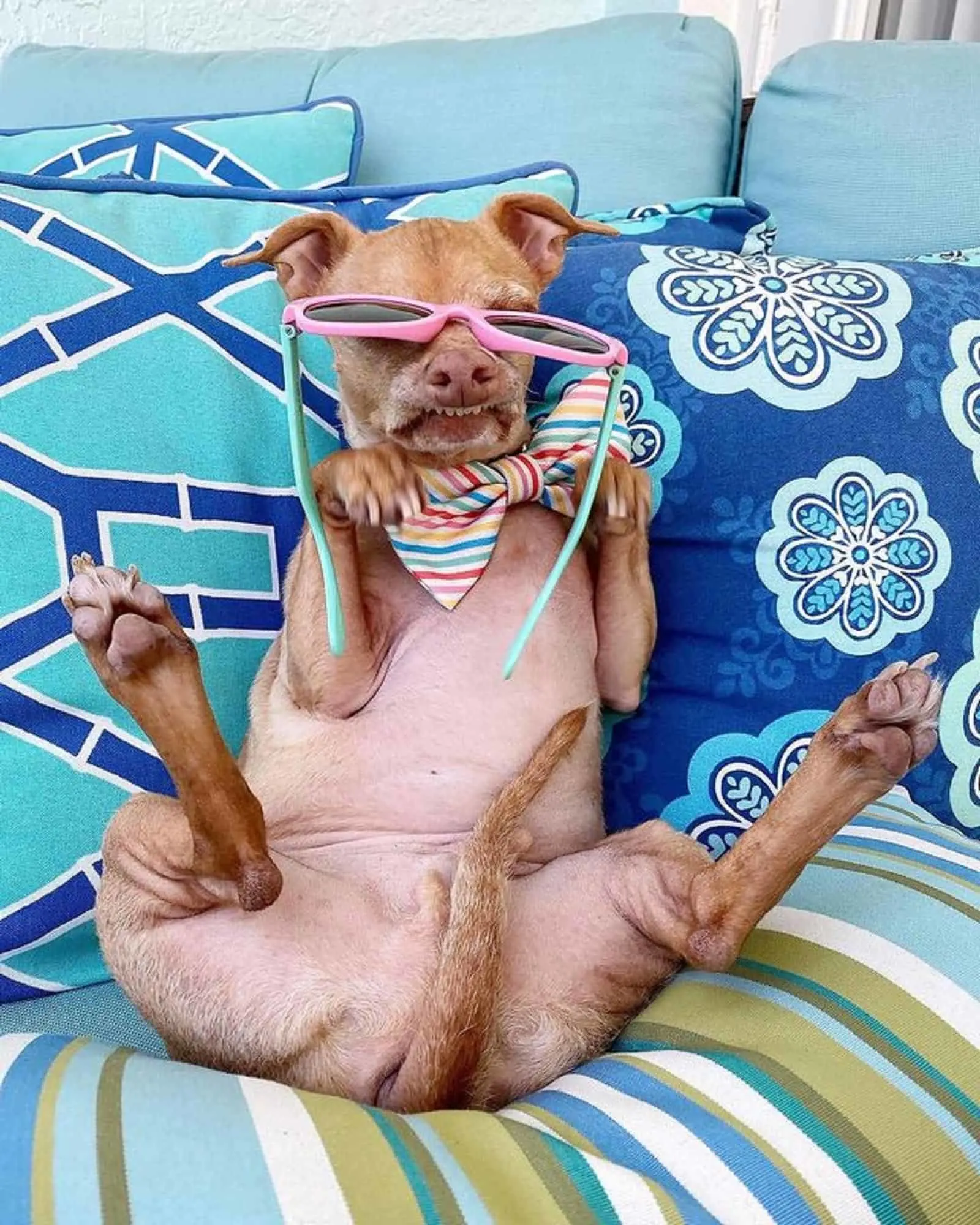 Name: Tuna
Followers: 2M
They say I am different, but I think I am just adorable. My underbite and wrinkly neck are my special features. My mom chose me when I was four months old, and now she helps me run my Instagram and spread joy to others.
We like to dress up, take cute pics and videos, and travel as well. I post all my traveling adventures on my second account, @thetravellingtuna. You can find #tunaapproved places there, and have fun just like I do.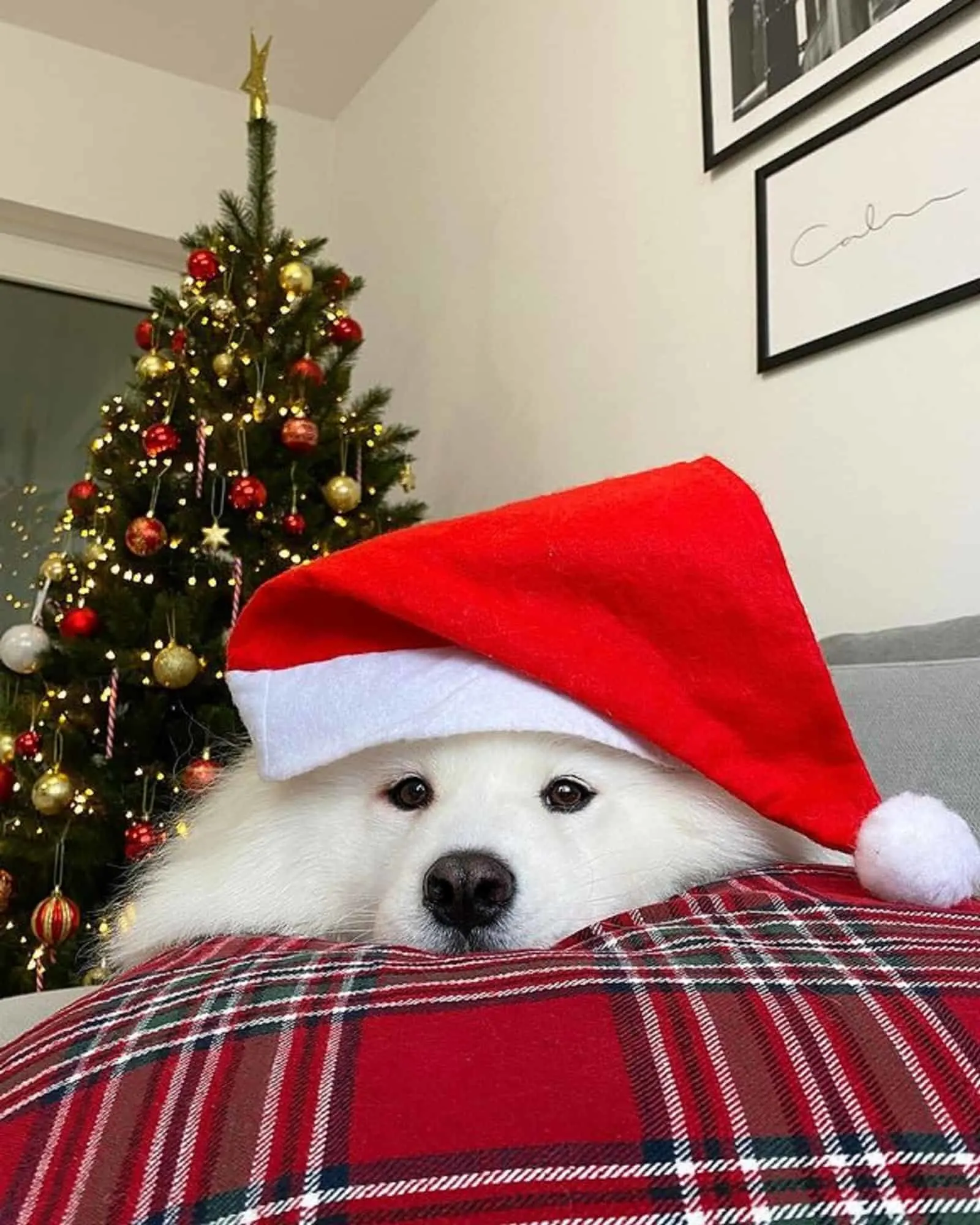 Name: Maya The Samoyed
Followers: 1.9M
Maya's here. Let me tell you a little bit about myself. I like to smile and pose to show off my beautiful, fluffy coat. My favorite activities are sleeping (duh), going for walkies, and eating. I love salmon, beef jerky, and chimkin, and I am not actually a picky eater.
I live in Germany, and I can bark in German and Chinese. My favorite thing to do is make videos with my mom for the 'gram. People call me 'polar bear' there.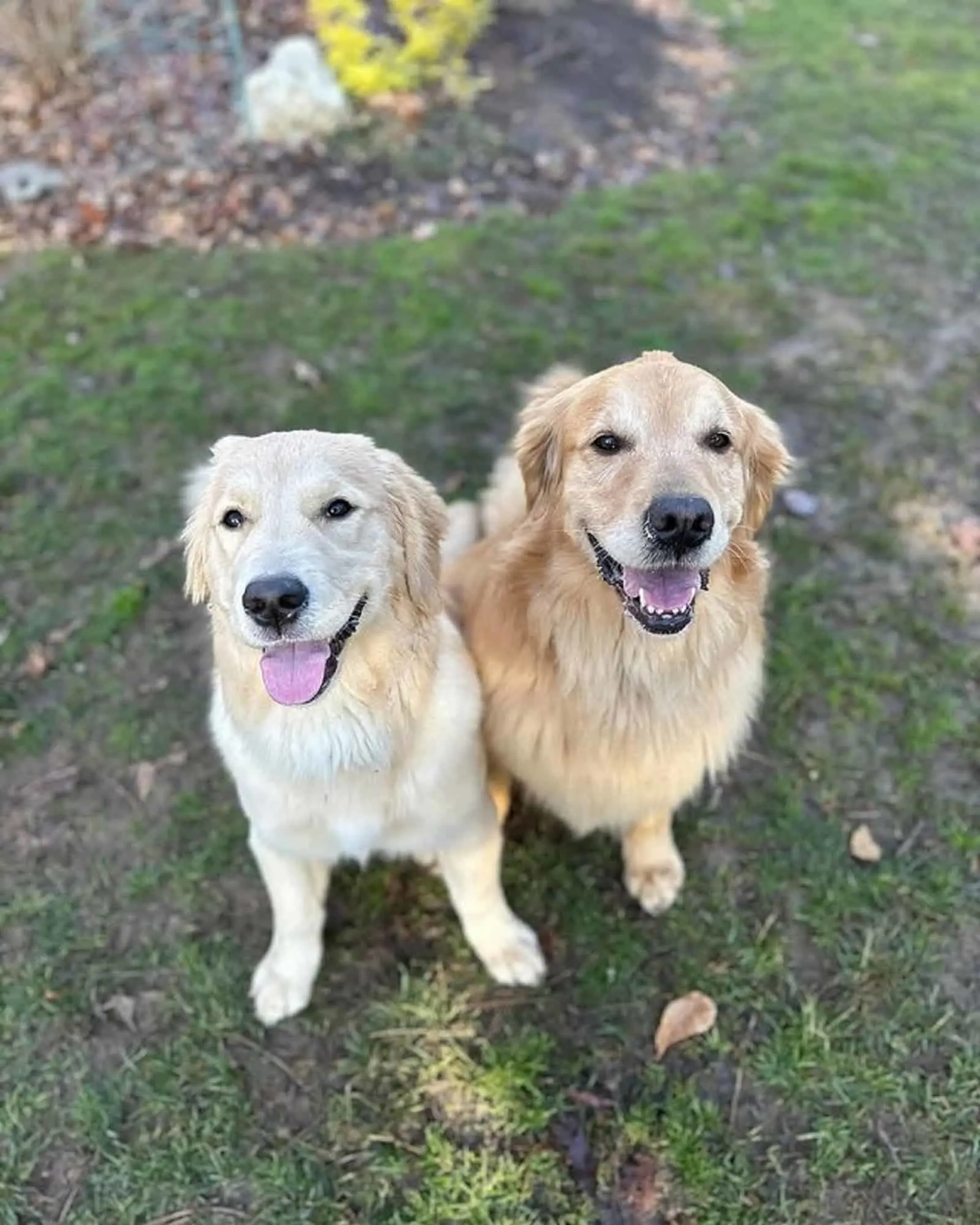 Name: Ellie and Emma
Followers: 898K
My name is Ellie, and I am here to spread some smilies. My pawrents brought my little sister, Emma, in 2022, and since then, we have been inseparable. She is a bit crazy, but I love her.
I love taking selfies with my dad, doing some yummy taste tests, and going outside and meeting all of you. You can watch my TV debut on the Tonight Show, starring Jimmy Fallon. It was so much fun.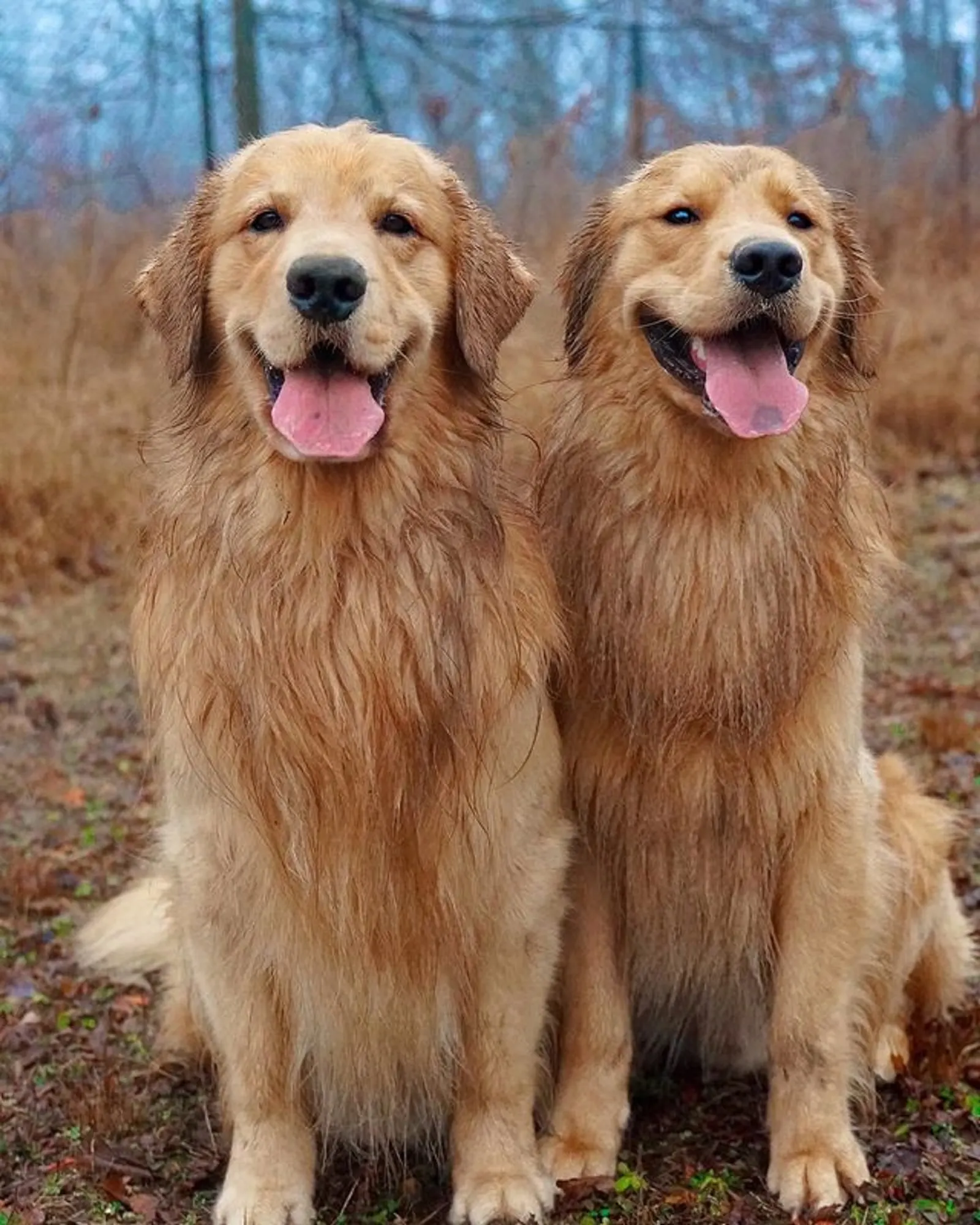 Name: Tucker and Tod
Followers: 3.3M
Henlo PupVine friends. I am Tucker, and I have a son named Tod… the best dad ever! You might recognize me from the 'gram because I am quite famous. I'll tell you something, but you have to promise not to tell my mom, Linda – I think I have a slight obsession with chimken… no biggie.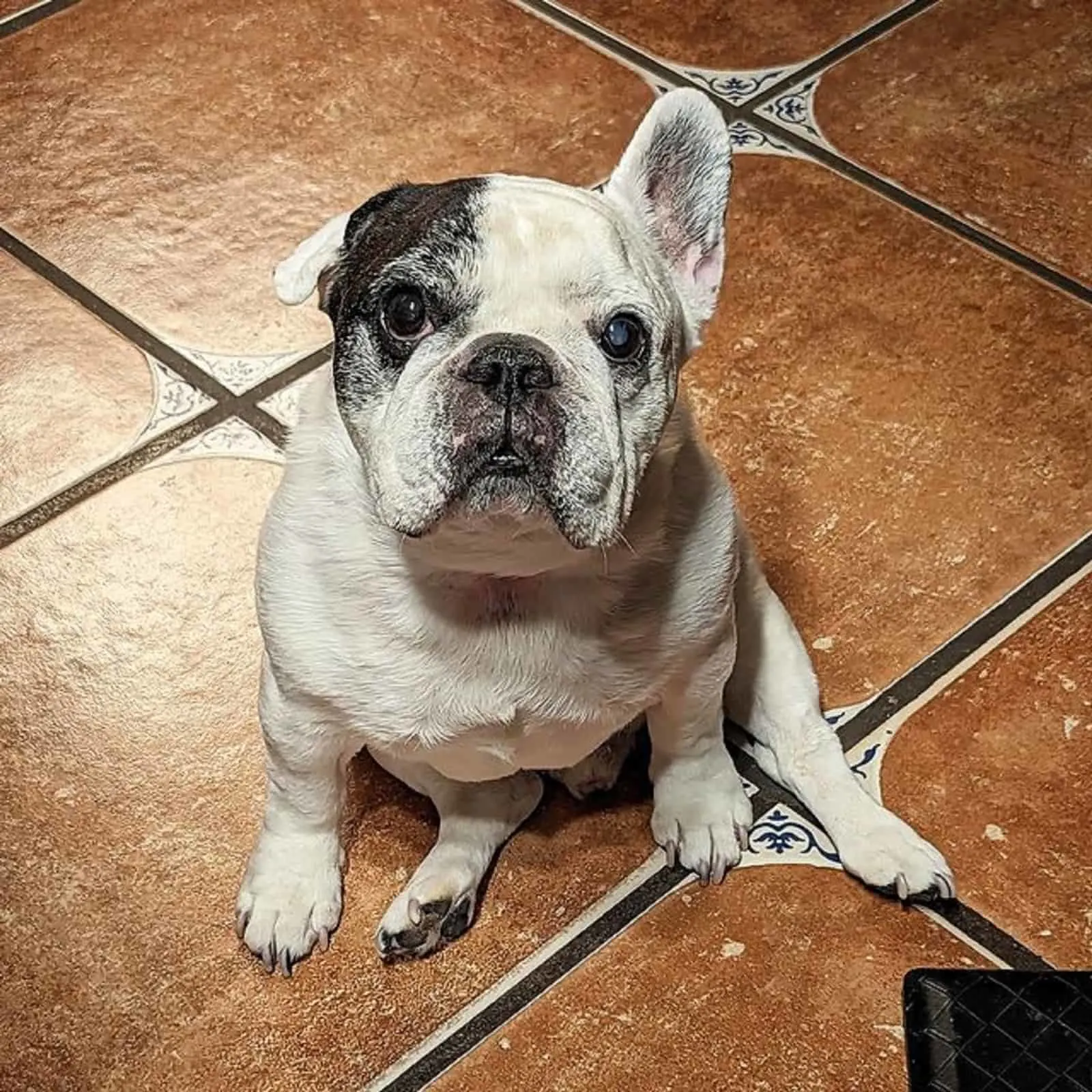 Name: Manny The Frenchie
Followers: 1M
Being the world's most followed Bulldog and philanthro-PUP is not easy, but I try to do my best. In my free time, I like to search for the comfiest spots to chill out and think about my next snacks.
If you need some help finding out how to live a happy and fulfilling life, I'd suggest reading my book, "Manny the Frenchie's Art of Happiness". It's so good… trust me.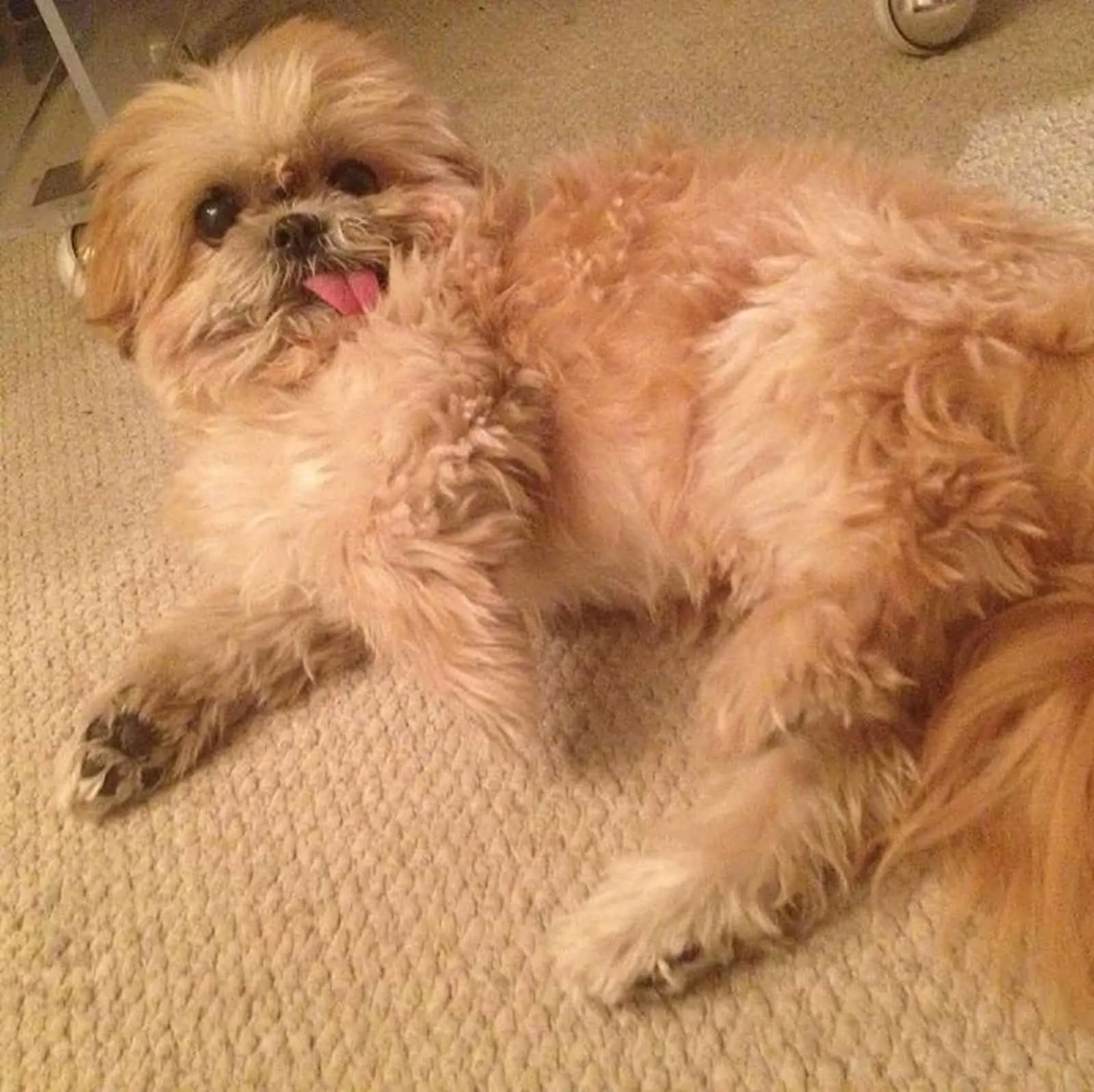 Name: Marnie
Followers: 1.5M
For many years, I was wandering the Connecticut streets hoping to find my forever home, and then my mom rescued me. She saved my life.
I had a vestibular disease, which caused me to walk funny, tilt my head, and stick out my tongue, but people loved me. I went to heaven three years ago, but thanks to my mom, you can still see my pictures on Instagram. Don't forget about me.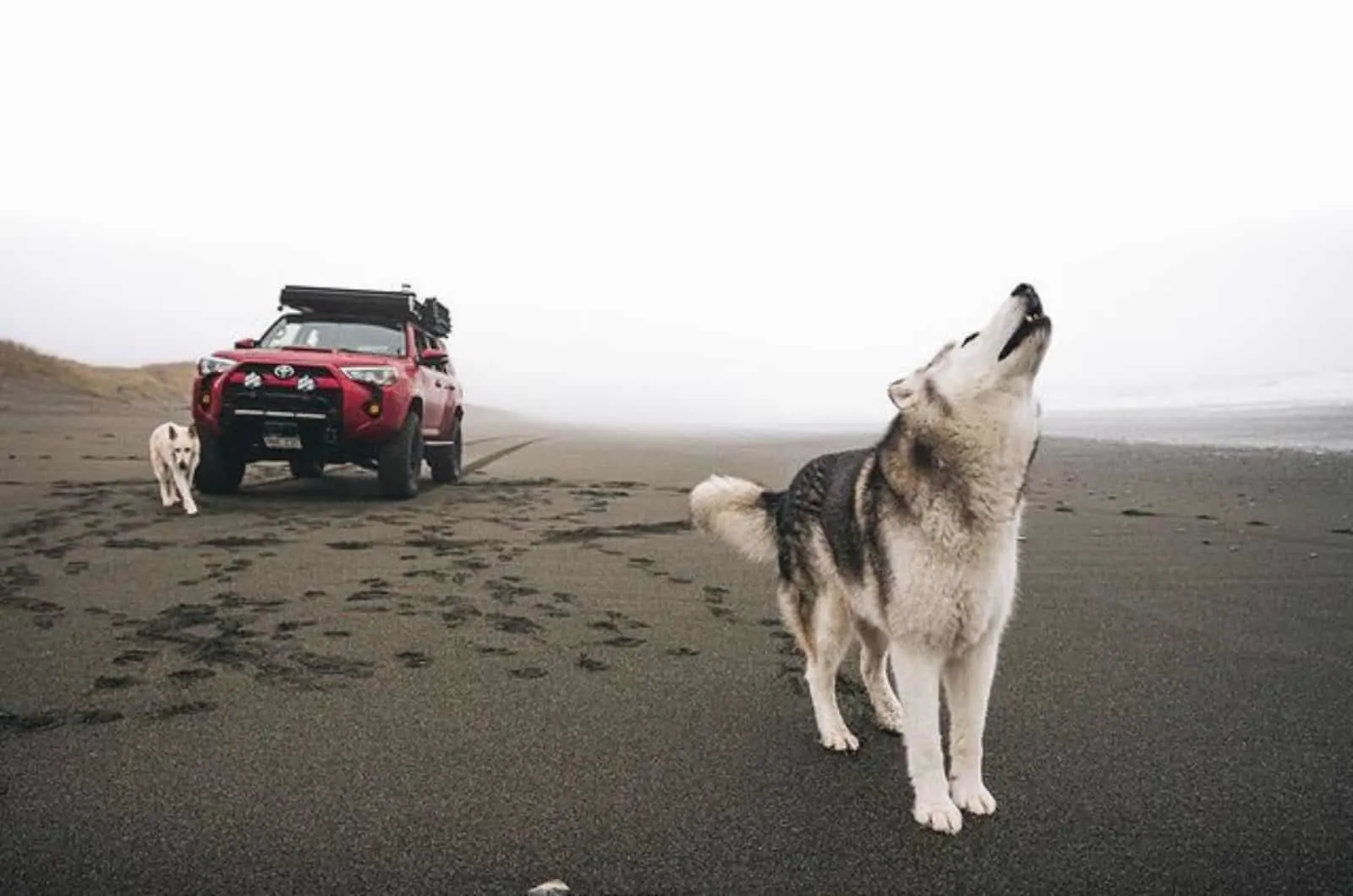 Name: Loki The Wolfdog
Followers: 1.8M
Where are my nature lovers at? My name is Loki, and I love to travel with my dad and share all the adventures on my page. I love snow, truck rides, and having my head out of the window and my eyes on the horizon.
Recently, we got a new member of the family. His name is Raven, and we love him. My dad makes the best captions. You should definitely check them out.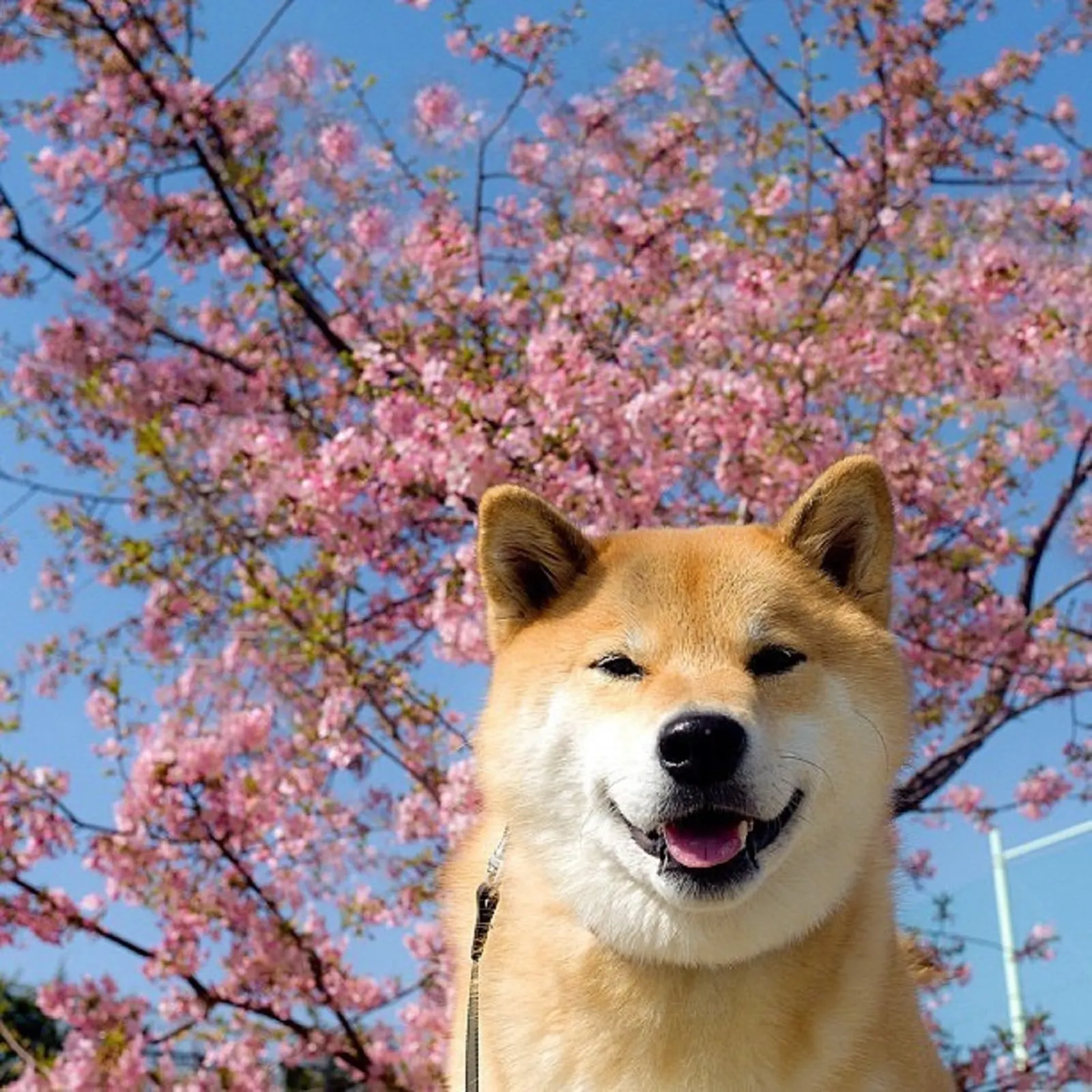 Name: Maru
Followers: 2.4M
Woof, woof, I am Maru… a Shiba Inu dog, and I live in Tokyo, but I have followers all over the world. I love to smile and post those pictures to make people happy. My favorite thing to do is take my dad out for a walk.
If you want to see more of my pictures, you need to check out my books or visit my museum in Tokyo.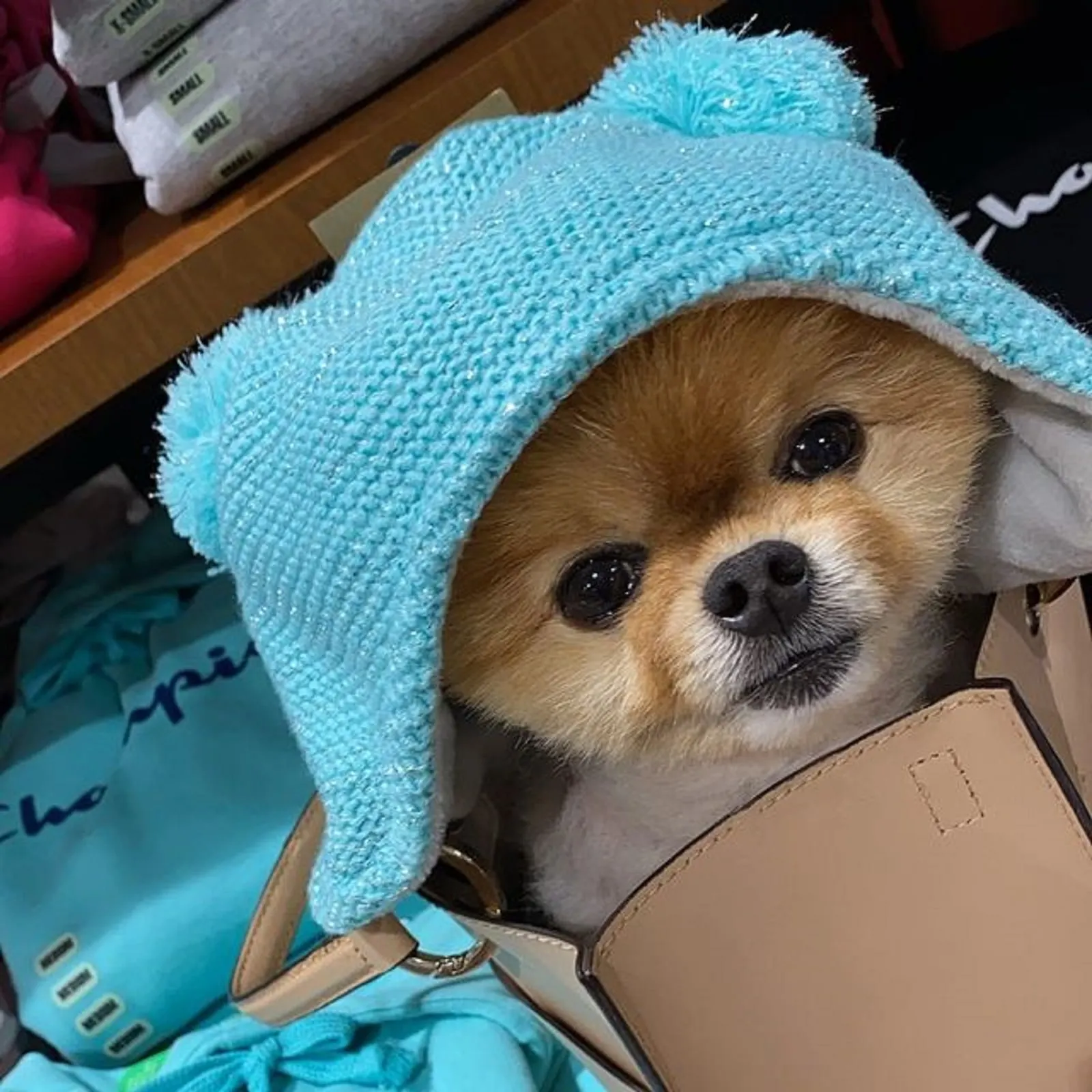 Name: Jiff Pom
Followers: 9.5M
Many will say that I am the biggest Instagram star… well, I did win a world record in 2017 for being the animal with the most Instagram followers. I also have two Guinness World Records for walking on two legs. Doing tricks is usually my thing (and being cute, of course).
You'll surely recognize me from Katy Perry's music video, Dark Horse. Yes, that's me!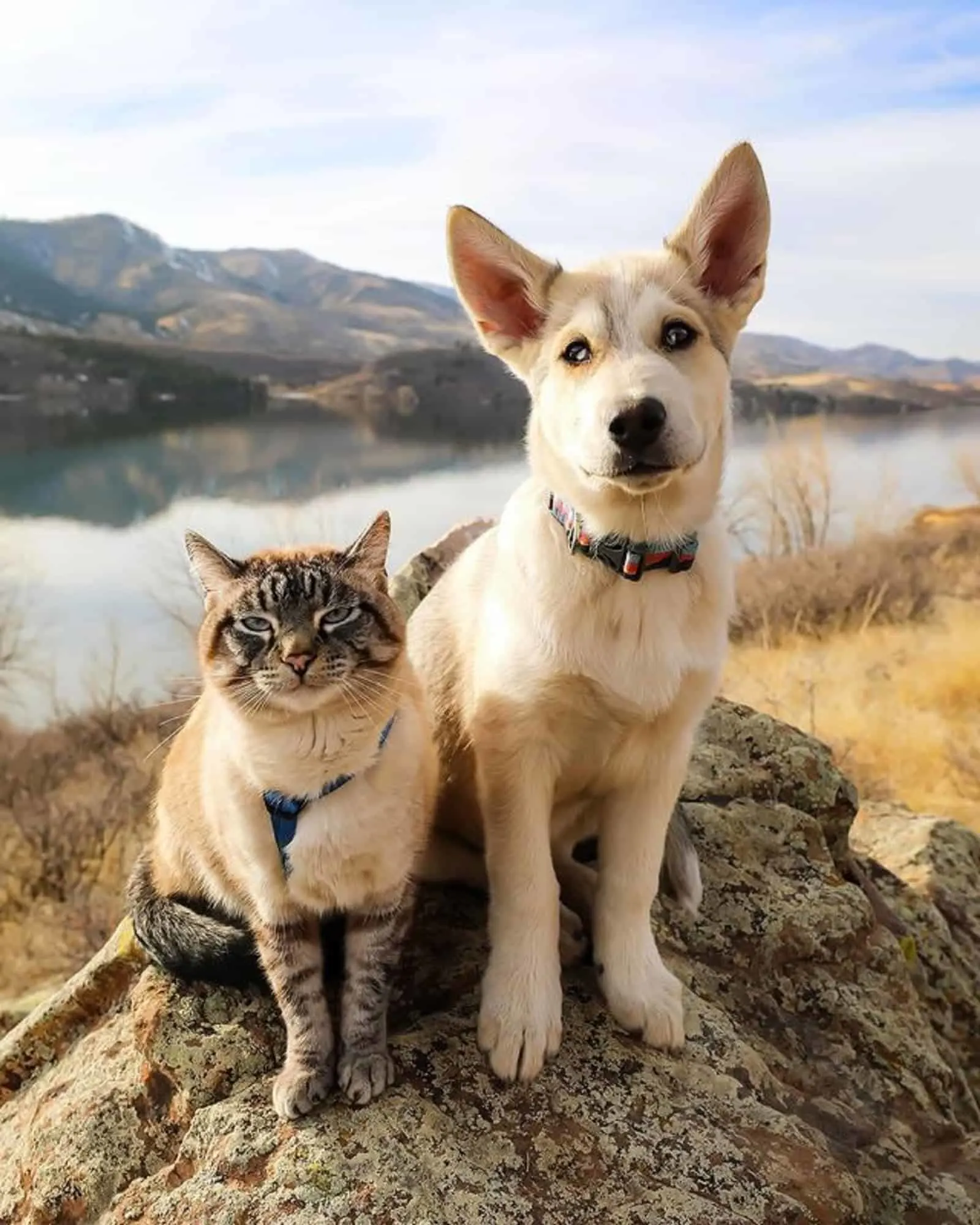 Name: Henry and Baloo (and Pan)
Followers: 2.3M
It was first me, my mom, and my dad. And, then we got Baloo, the cat. We got along so well, against all odds. Sadly, I am not with them anymore, but I make sure to watch over them from heaven.
I'm glad they have Pan now to keep them company and accompany them on their adventures. I know they will never forget me (I see all those posts about me, and it makes me so happy).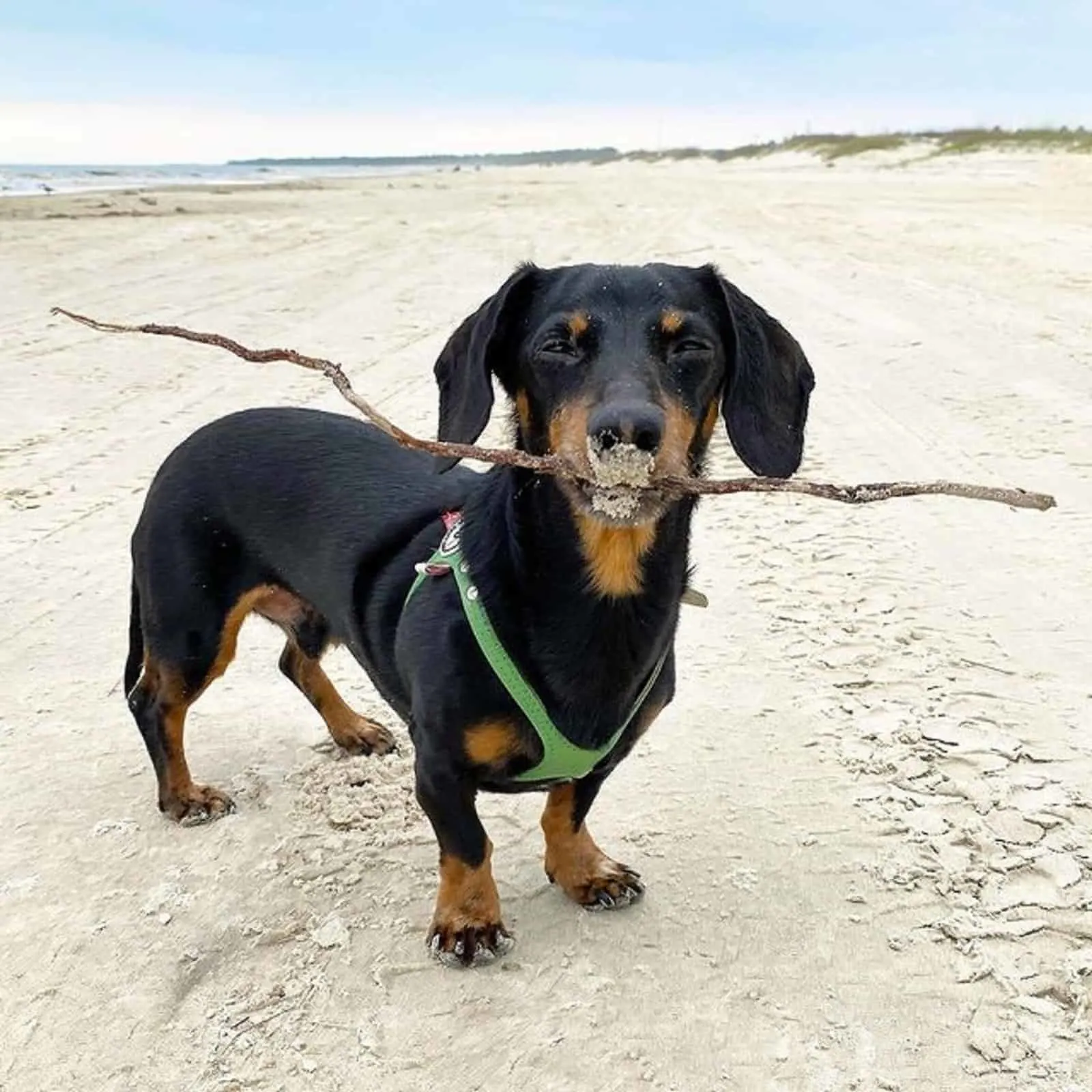 Name: Crusoe The Dachshund
Followers: 874K
Hi, my name is Crusoe, and I love to share my life with my Instagram friends. I have two sisters, Daphne and Delilah, and one brother, Oakley. Our life is crazy, but we love it.
I'm what you'd call a Wiener dog extraordinaire, and I even won a People's Choice Award… and walked the red carpet. It was so fun. The last year has been tough for me, but my mom and dad made it all better.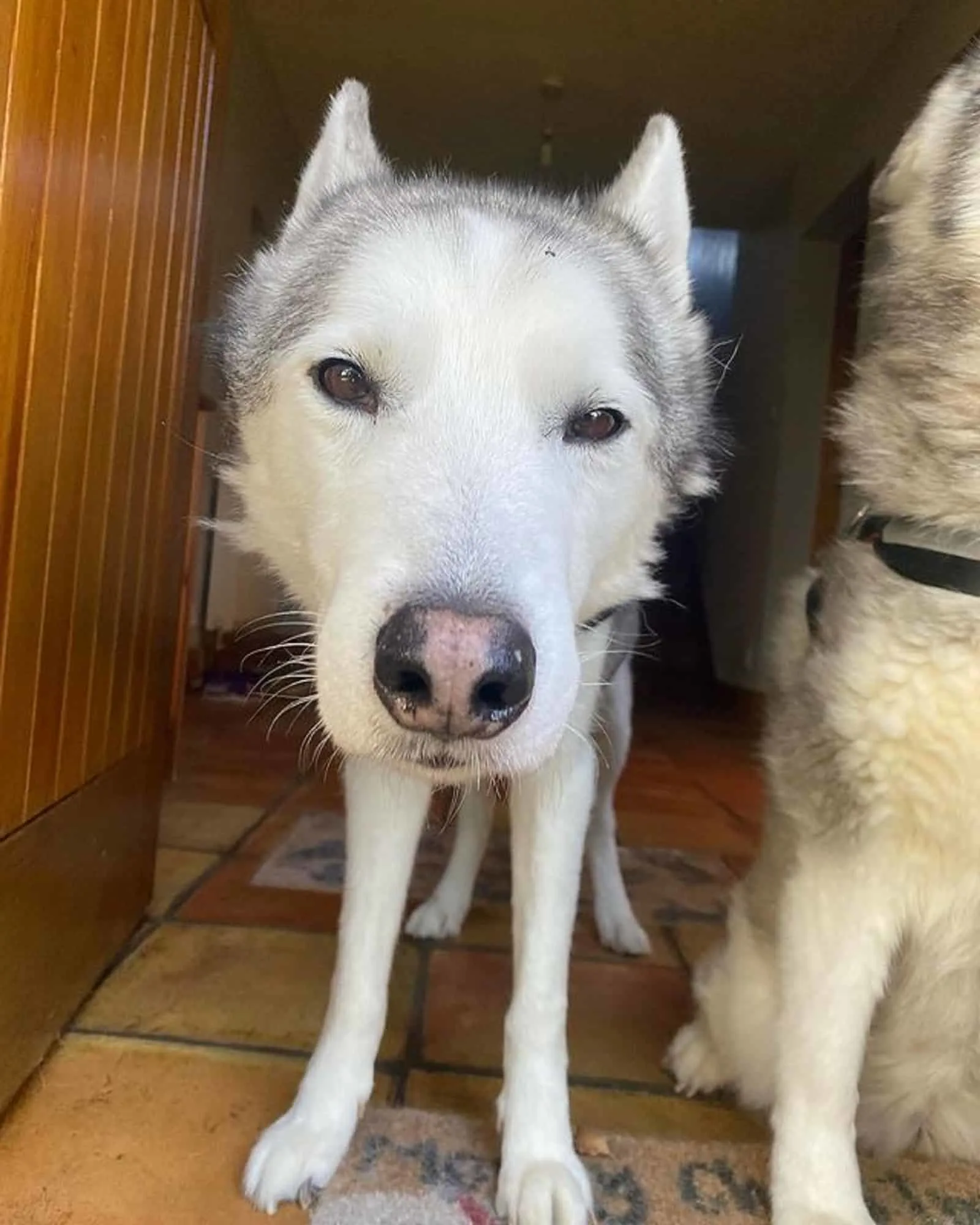 Name: Millie, Lola, and Humphrey
Followers: 1M
Howl there, I'm Millie the Husky, and I guess people know me the most for being protective over my babies. I just love my baba hoomans so much, and I can't help it.
I lost my friend, Rupert, but now I have Lola and little Humphrey. They play with me, and we cuddle also… when I am not around my hoomans, that is.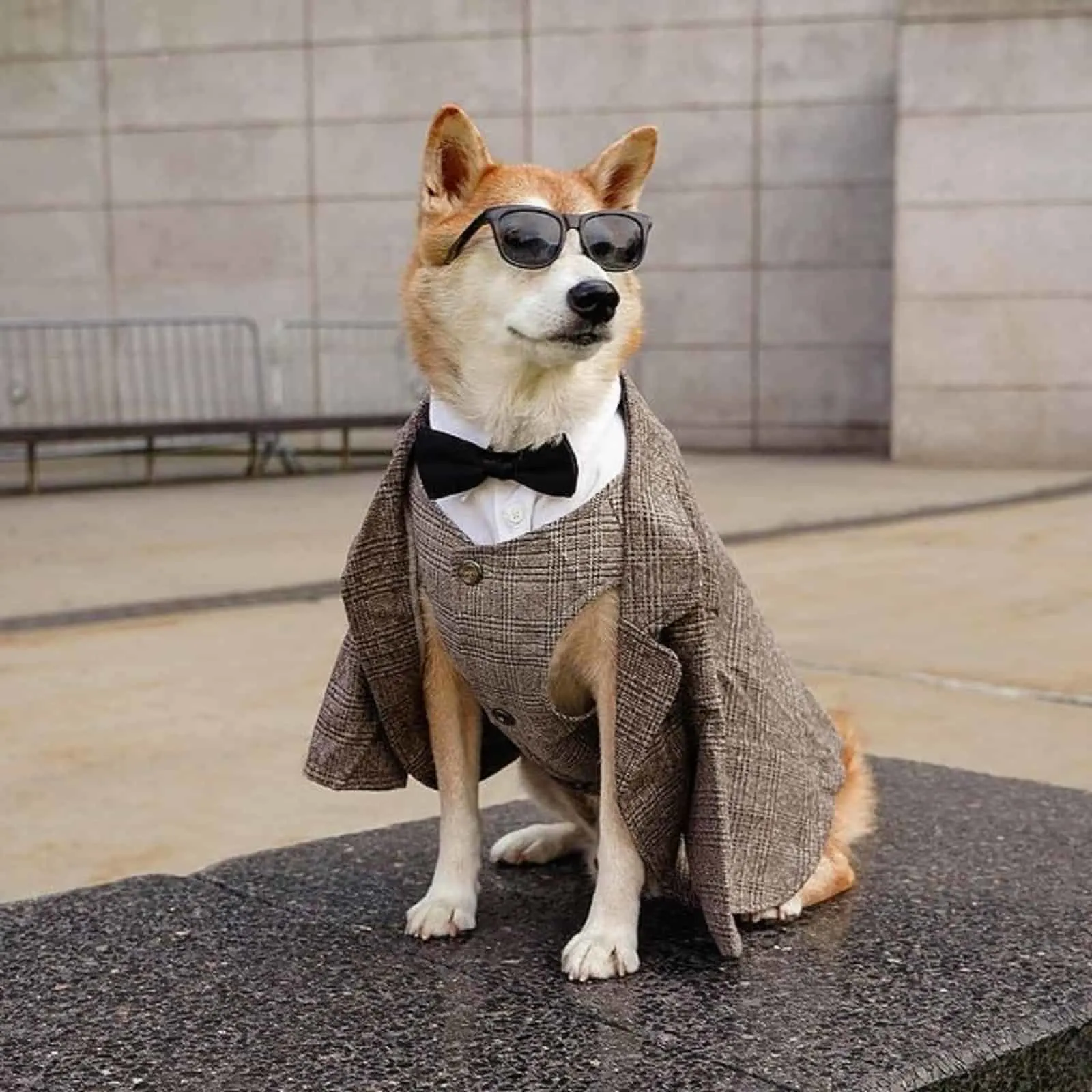 Name: Bodhi
Followers: 393K
Do you know who the most stylish dog in the world is? Hi, that would be me, Bodhi, also known as Menswear Dog. I love fashion and trying on new stylish looks. I guess you could say I am a dog model, but I wouldn't know for sure.
My brother, Luc, also shares my love for fashion, and we sometimes do some shoots together. We are the unforgettable Dynamic Duo, and I love working with him.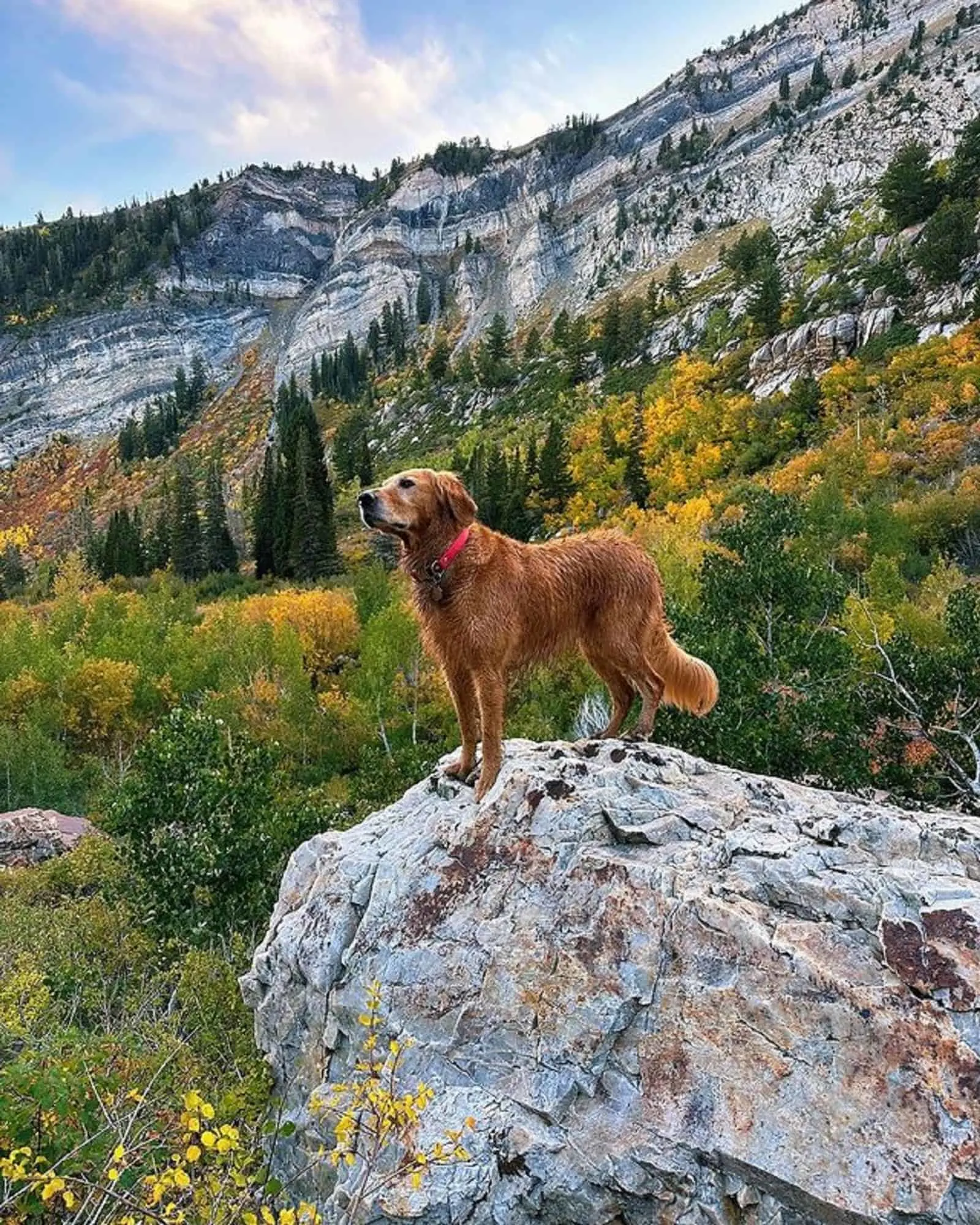 Name: Nala
Followers: 1M
Hello, my name is Nala, and I am the author of Nala Stomps. I started doing it out of fun with my dad, but people seem to love it so much, so now I do it constantly. There's also a song that goes with this little dance – "She stomp, she stomp, she do the Nala Stomp!"
My dad made it up… he's a genius. I have a new thing now. I like to flop in his lap. It brings him so much happiness. I'm waiting for him to make a new song now… she flop?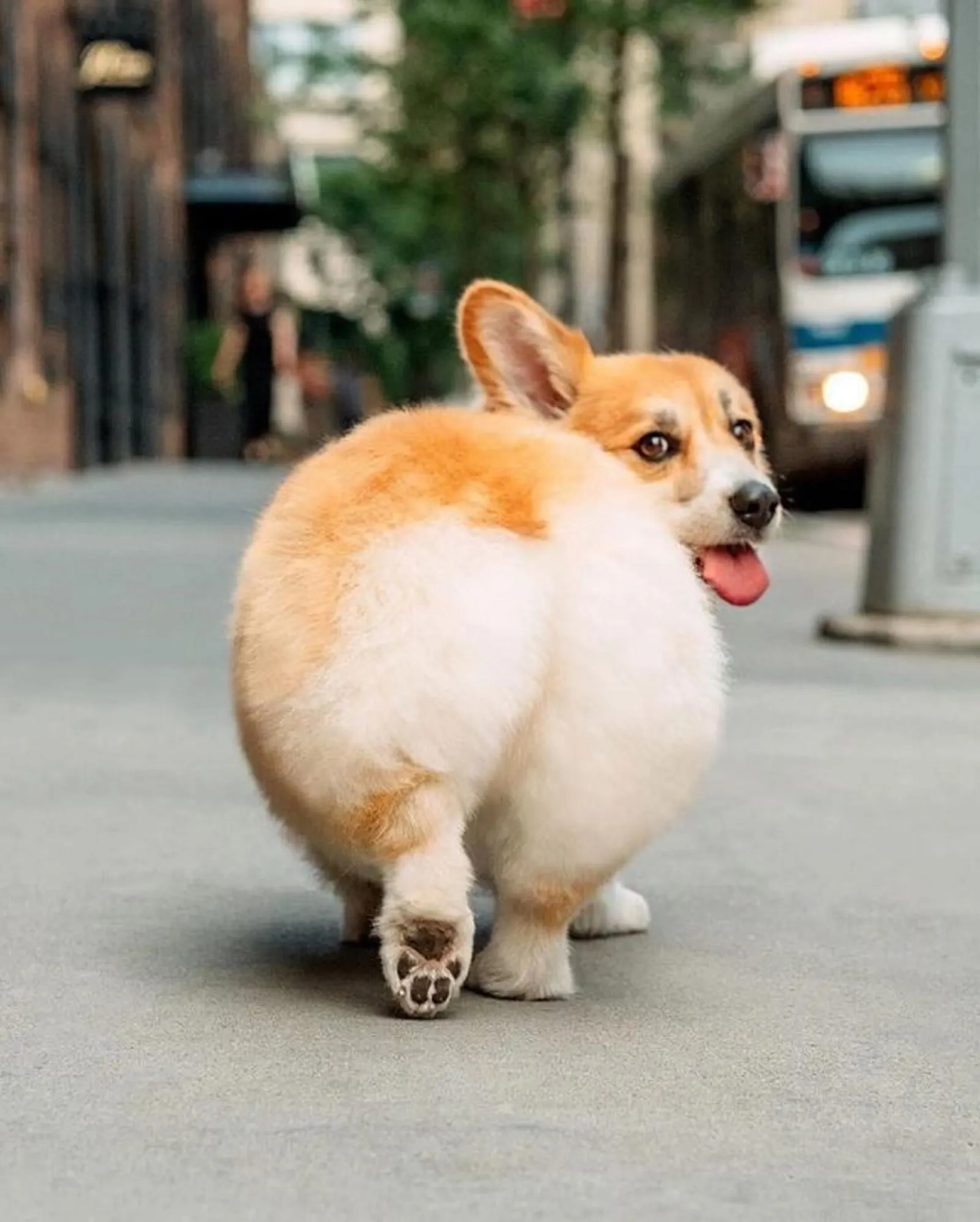 Name: Maxine The Fluffy Corgi
Followers: 956K
I'm a little chonk living in a big city. I have a fluffy butt, and I love going on adventures in NYC with my dad. He designed a dog backpack, so now I can comfortably and safely go on rides on his back.
People love seeing me, and I love saying hi to them. If you can't meet me in person, you can go on my Insta page and like my chonky photos. I worked really hard on them.
Ready, Steady, Follow
Wow, thanks pups for introducing yourselves. It was our pleasure to meet you. You are all amazing and incredibly cute.
So, what are you waiting for now? Go on – do yourself a favor and follow these amazing and famous Instagram dogs that will definitely brighten your day with their adorable content.
Read next: 8 Best Dog Breeds For Introverts Who Appreciate Good Company