The anguish of separation and the longing for that familiar wagging tail and joyful welcome is an experience all too familiar to anyone who has ever been separated from their beloved pet.
At the same time, your pup is also the one who, just like us, feels the pangs of absence and wishes for the warm embrace of his/her hooman.
And, they are surely not afraid to show it.
After an agonizing 202 days of being apart, a professional soccer player, Mackenzie George, and her beloved dog, Rocky, finally reunite in what can only be described as their happiest moment ever.
Never Been Happier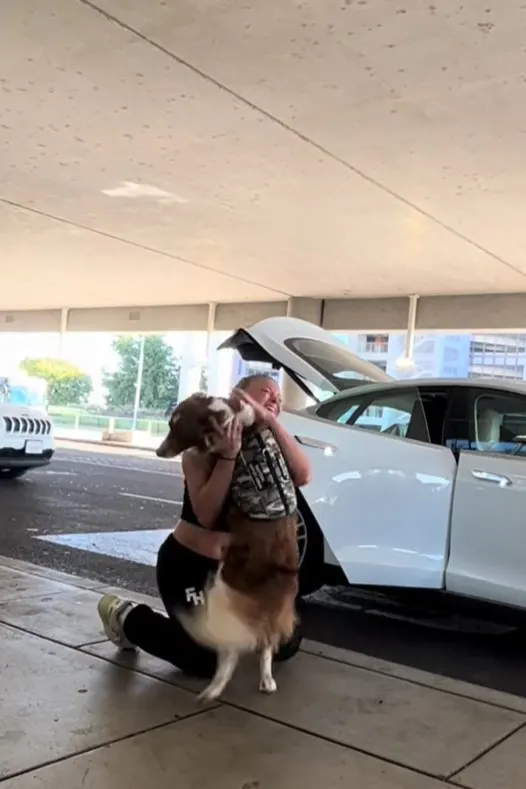 Mackenzie George, a former Tennessee soccer player, spent the last six months playing overseas, sadly without her furry soulmate – a Border Collie/Australian Shepherd mix named Rocky.
Due to paperwork issues, Rocky couldn't go with Mackenzie when she signed her new soccer deal, so he had to stay with her family back home in Lincoln, California.
After 202 days, Mackenzie finally came back home and got reunited with her precious dog, Rocky.
The two were so happy to finally be together again. Rocky was one happy doggo, and he wasn't afraid to show it – jumping, leaping through the air, squealing, tail wagging, and giving lots of kisses.
"It's finally over, and I've never been happier ❤️ kenzandrocky are back for good," Mackenzie wrote on TikTok.
Take a look at their heartwarming airport reunion video:
This sweet duo and their beautiful reunion have brought many people to tears.
Truly, there is nothing better in this world than the profound connection we share with our four-legged friends.
A Famous Athlete Dog Duo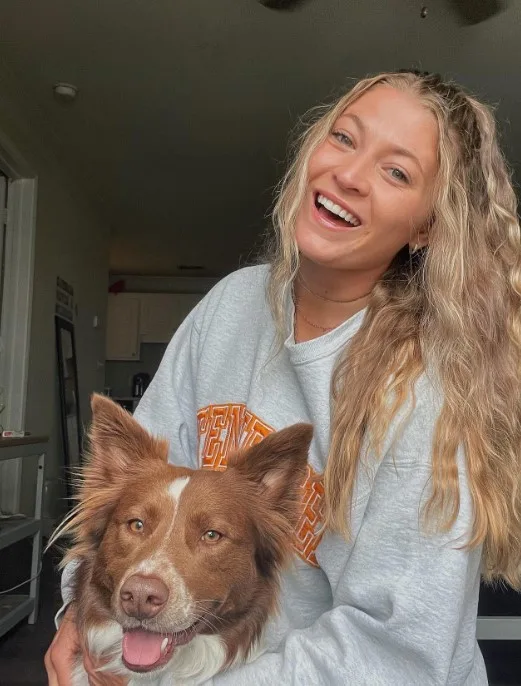 Mackenzie got Rocky the summer after her freshman year, when she transferred across the country to Tennessee.
She struggled a lot that year, but thankfully, she had this little puppy as her best friend.
"If I hadn't had Rocky, I would have just been glued to my bed. I didn't have a lot of friends at the time. I didn't have a car really to get anywhere, and he got me out and around … He has helped me build this whole home-feel in Tennessee, and it's been amazing," Mackenzie told Knox News.
She said multiple times that Rocky is the most loyal dog she has ever met. He accompanies her everywhere – soccer practices, heavy-duty workouts, 2-mile runs to the fields, etc.
They are simply inseparable.
A couple of years ago, Mackenzie started sharing videos of her and Rocky on TikTok and people absolutely loved it.
"I've always known Rocky was pretty special. He does things that dogs don't do, so finally people get to see him, and I think it's super fun," she said.
Whenever Rocky is by her side, everything is a little bit easier. Hopefully, they'll never have to separate for such a long time ever again.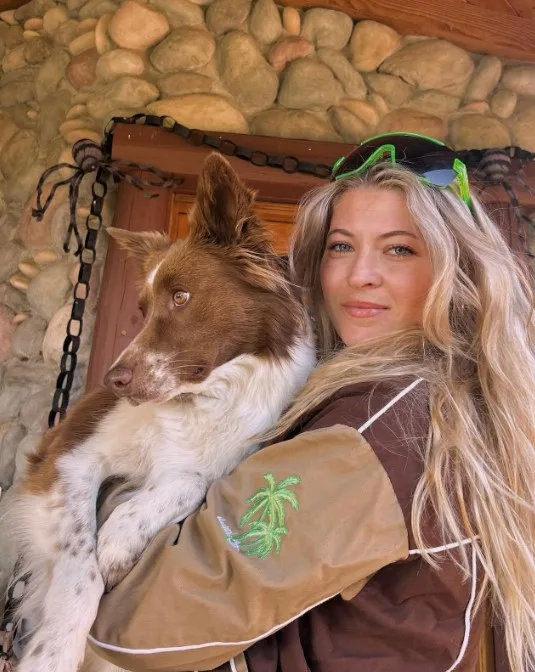 You can follow their adventures on their TikTok account.