Easter is everyone's favorite holiday. And, when I say everyone… I mean dogs, too! Our four-legged buddies love to feel included in our holidays. Technically, they're their holidays, too!
Pups can't do much to help around Easter. We can't make them busy with painting the eggs or putting up the decorations. But, we can dress them up in their Sunday best and admire their looks.
Nothing beats a pawdorable pup wearing bunny ears and posing next to a basket full of eggs!
1. Bunny Ears FTW
You can't have Easter without the Easter Bully… Oh, I mean bunny!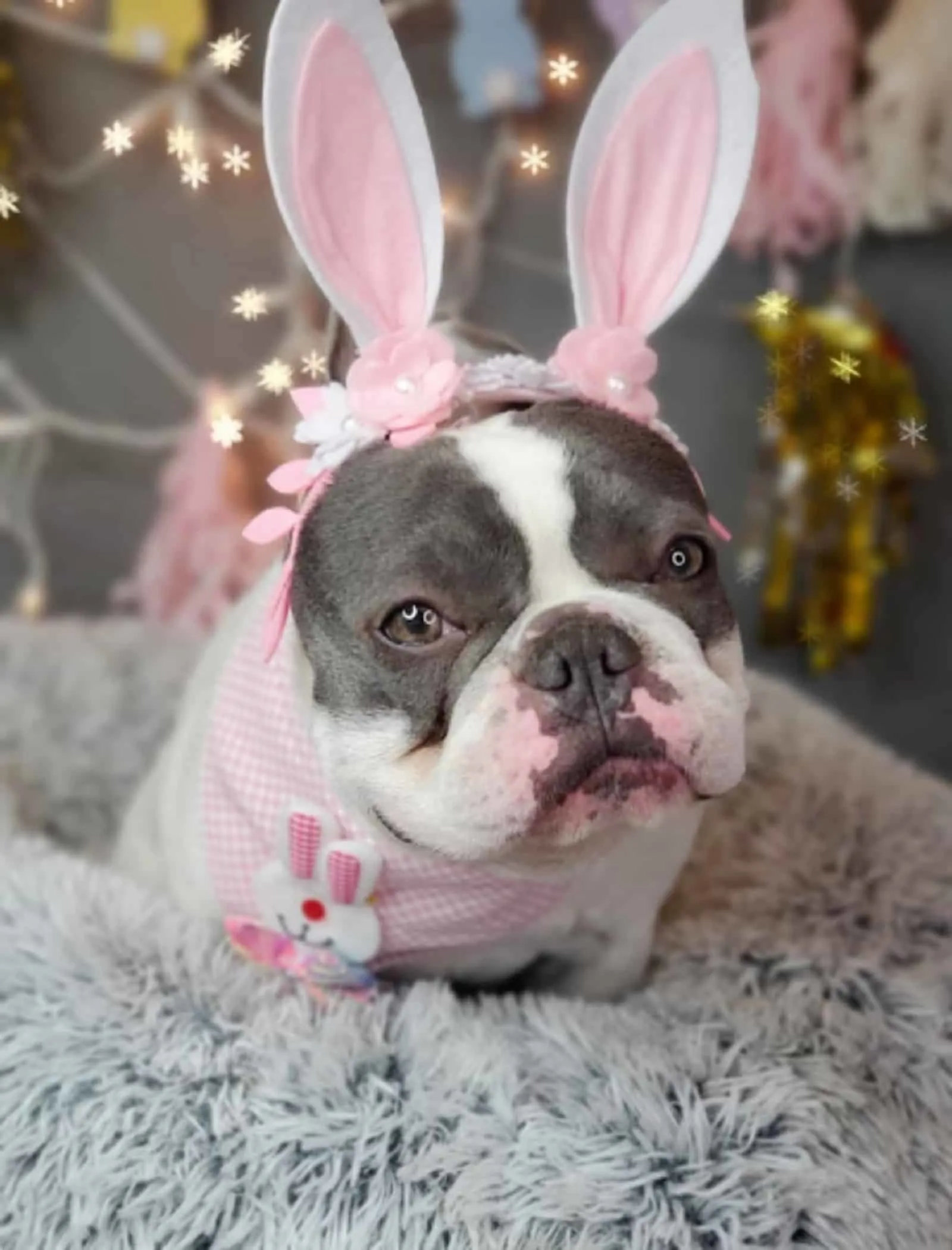 2. Transmorphing Into A Bunny
Easter is the perfect time to embrace your inner changes. This doggo is accepting his inner bunny and channeling it in the most pawdorable way.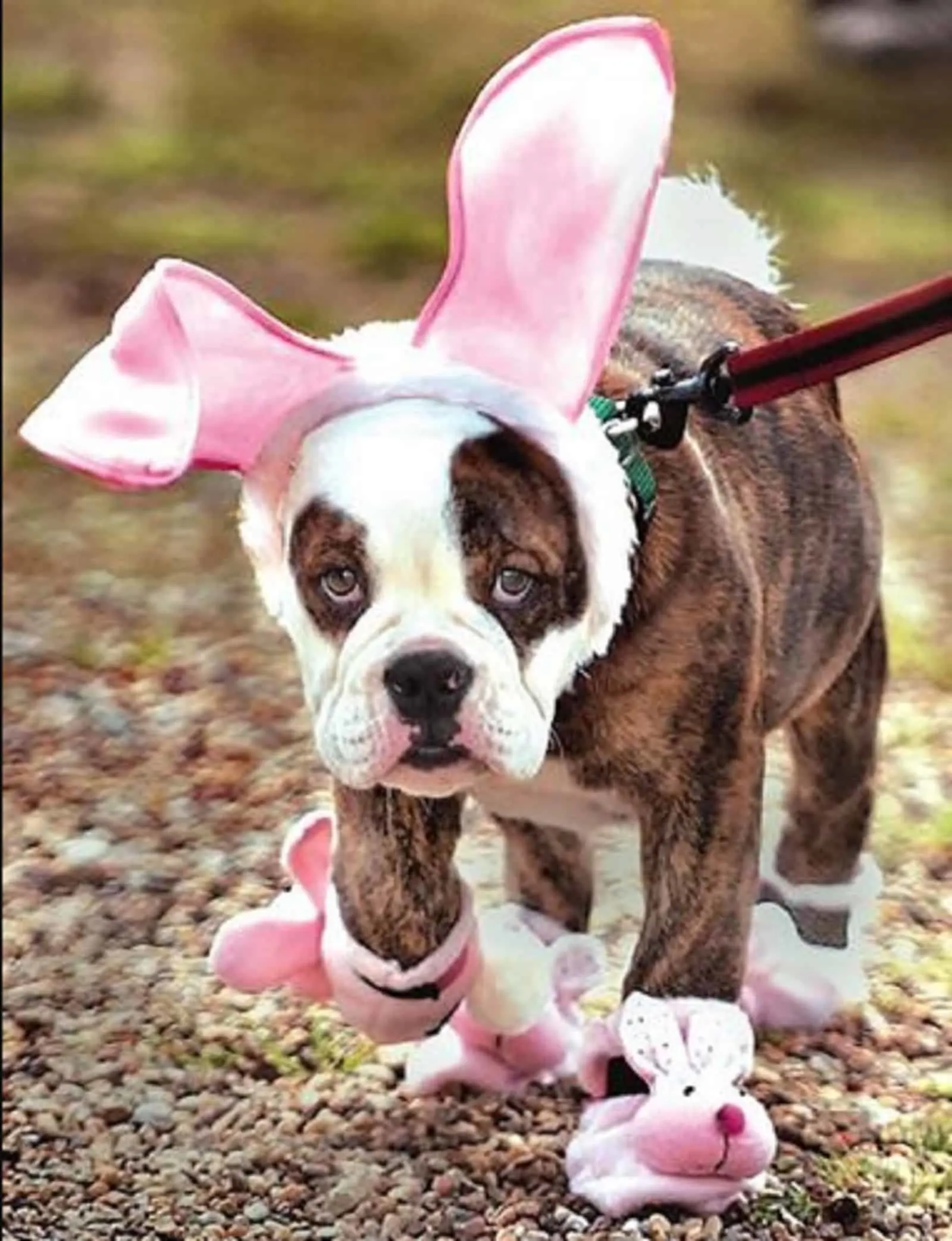 3. A Fluffy Easter
We love everything cute, fluffy, and pastel around Easter. This cloud of tutu is a wonderful, minimalistic outfit for Easter.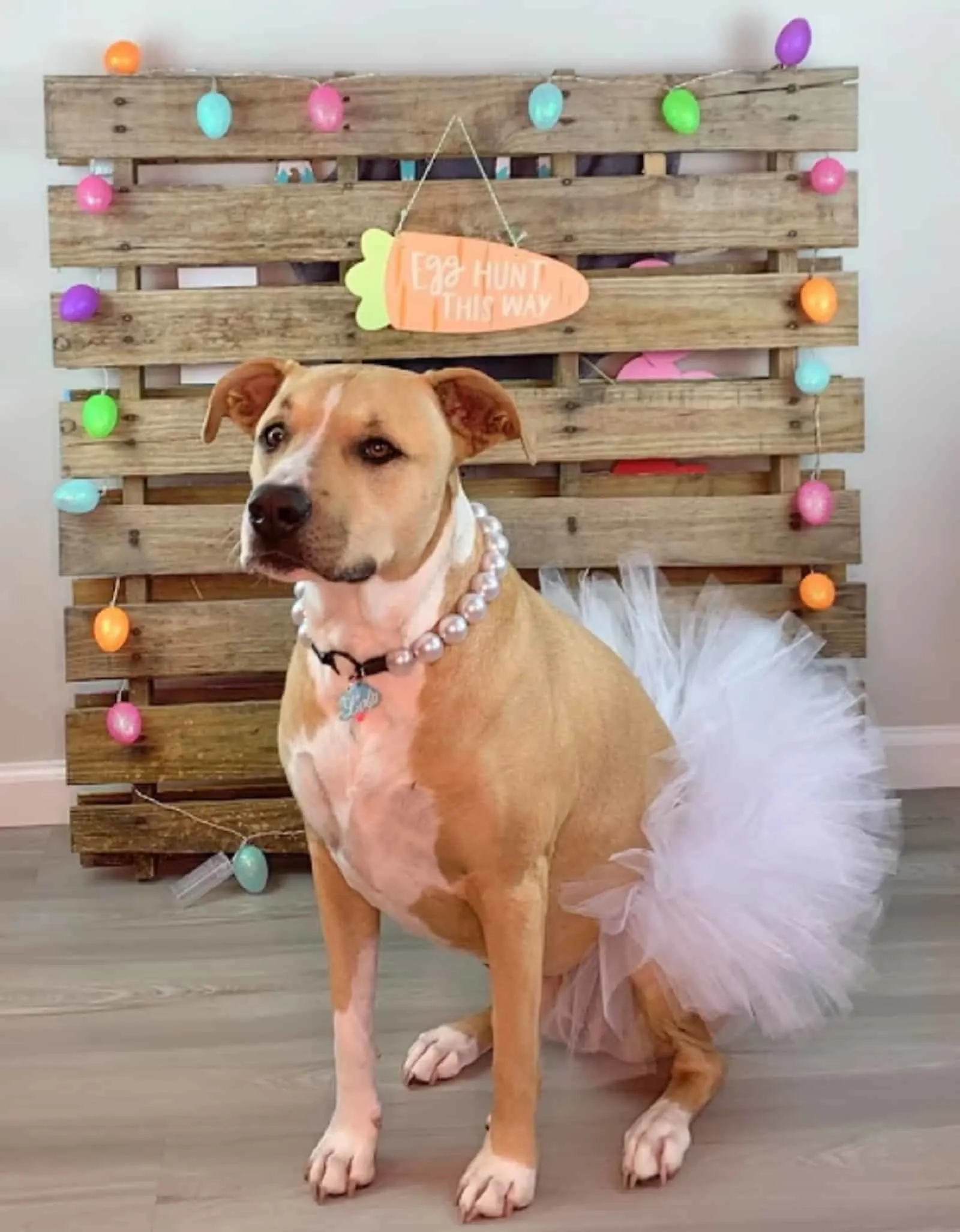 4. Chickie Yorkie
You can't have Easter without Yorkies… I mean chickies!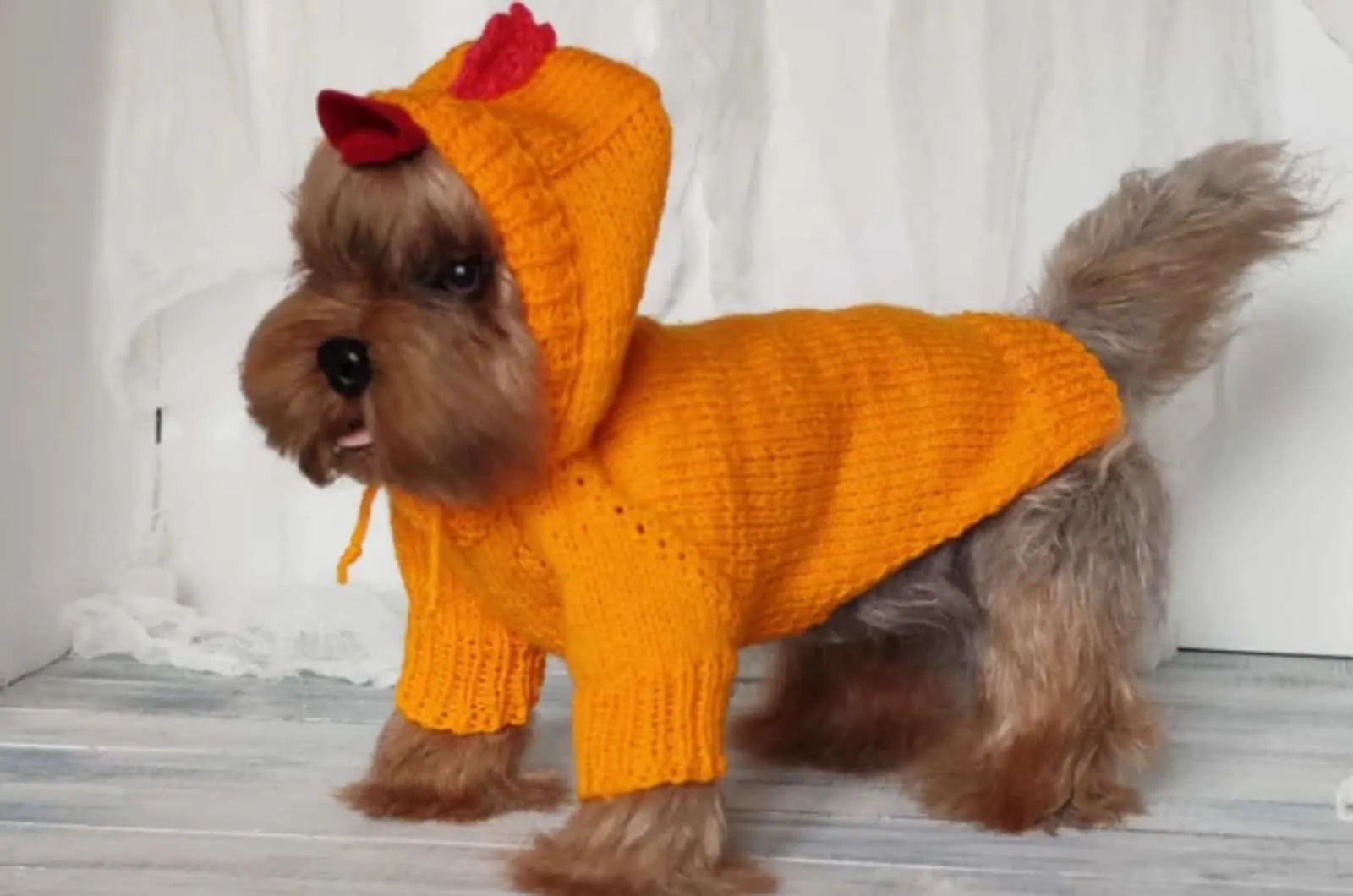 5. Double Is Better
What's better than one Easter chicken? Two Easter chickens!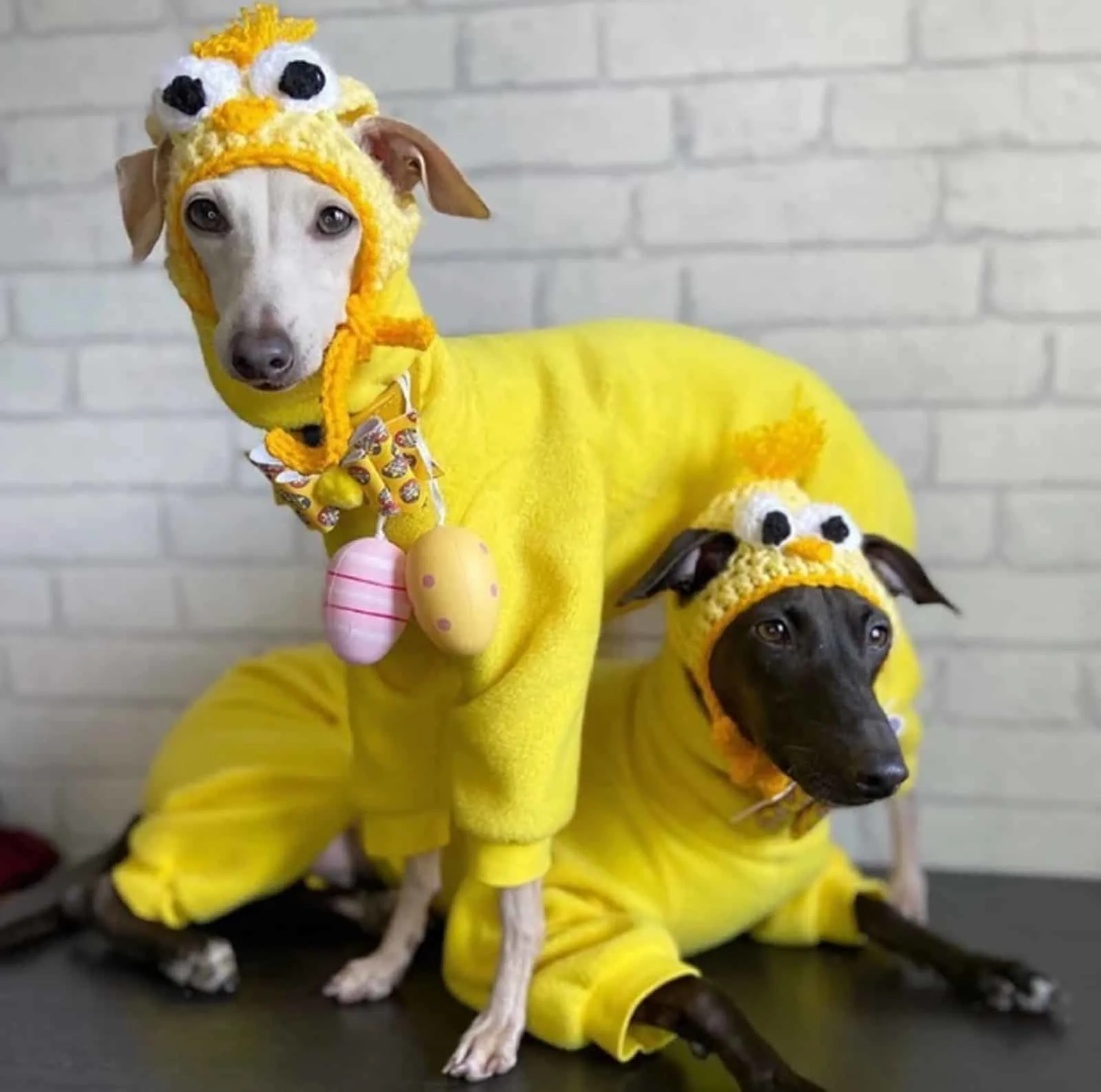 6. As Fluffy As It Gets
Nothing beats a fluffy Easter bunny look.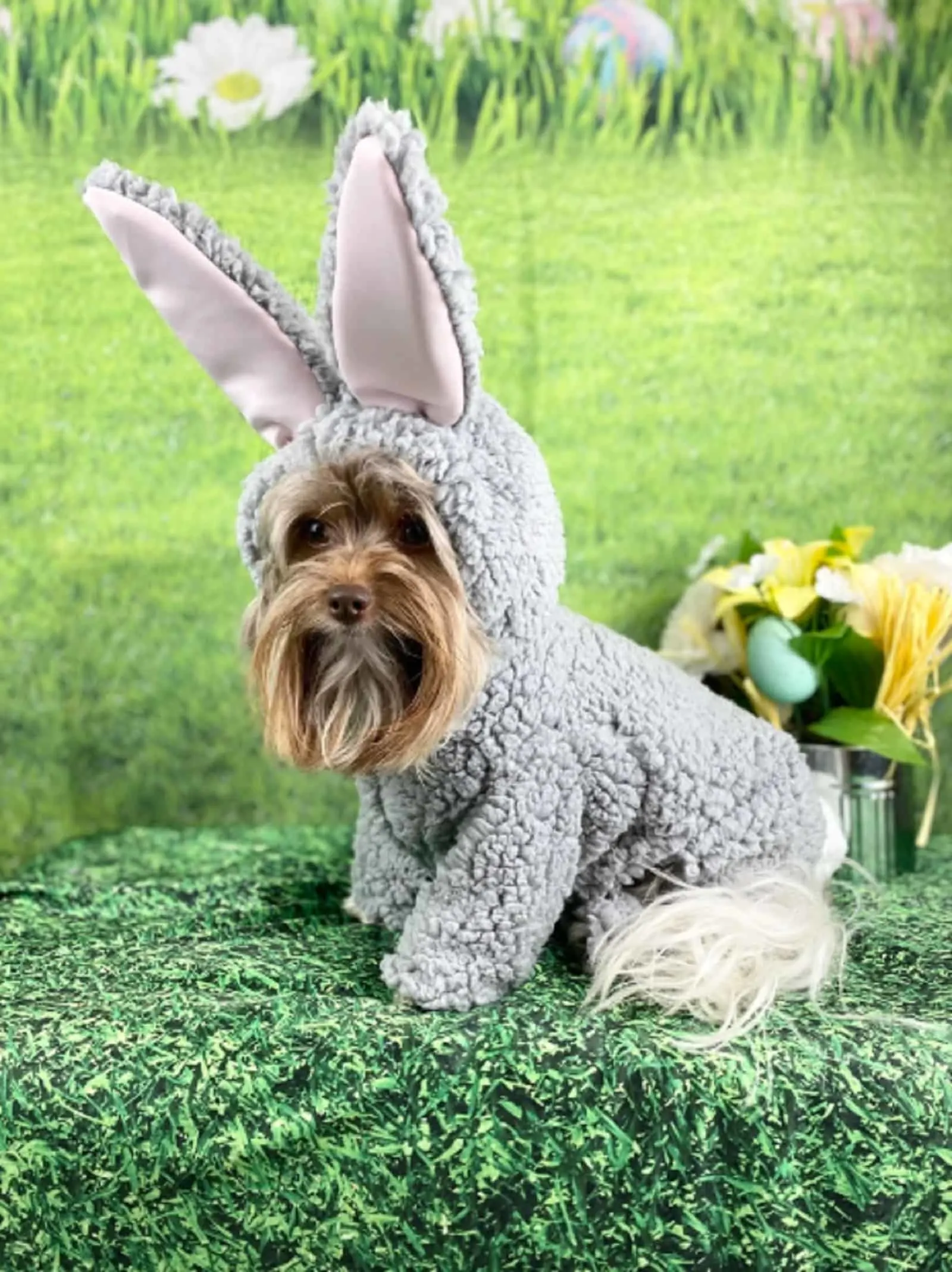 7. The Spring Queen
Easter is the time when spring finally wakes up and blesses us with its beauty. This lovely Pitty girl enjoys her floral crown with bunny ears and a lilac tutu.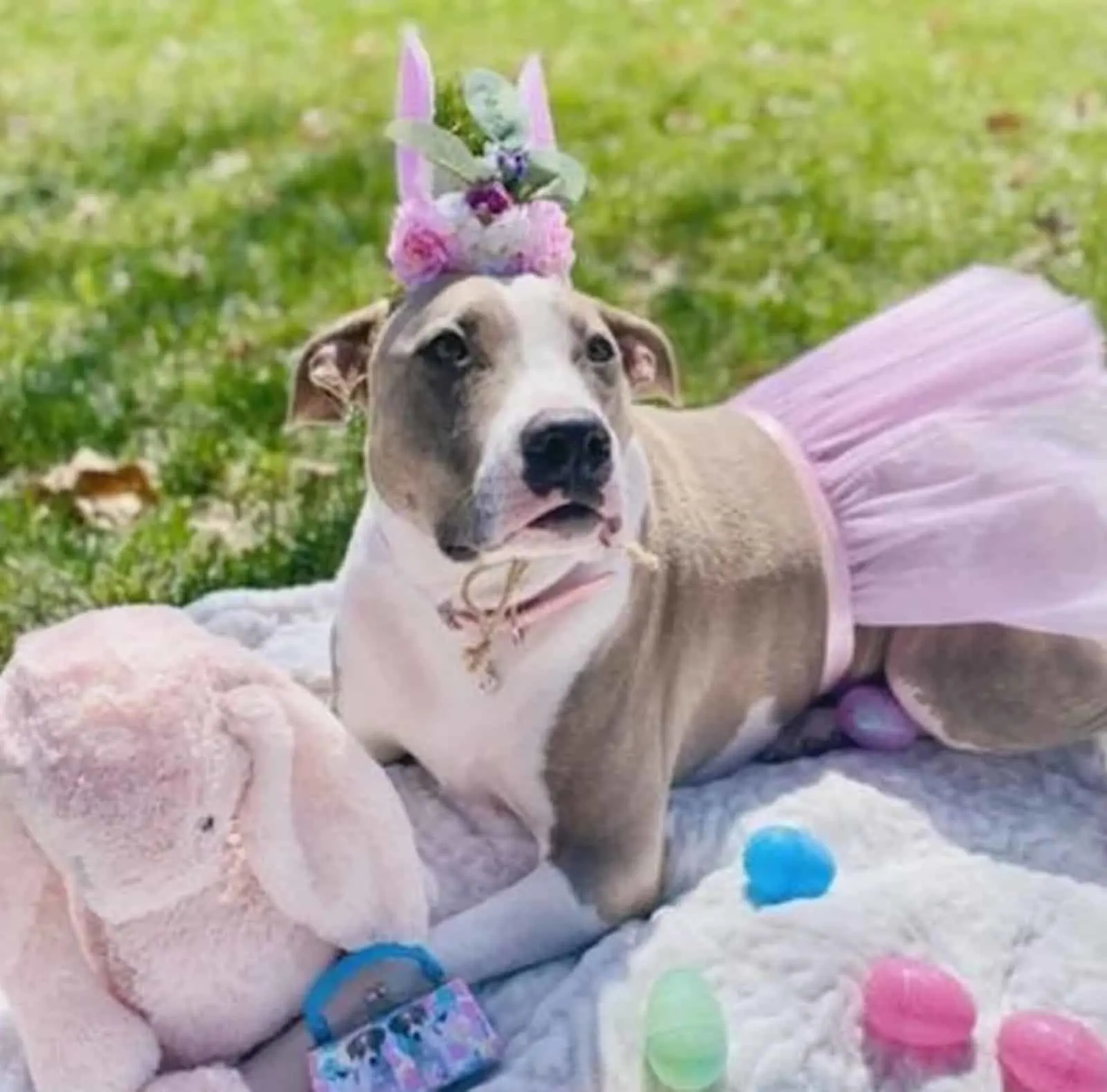 8. The Mad Hatter
We're all mad here about that huge Easter bow and the top hat featuring a tiny carrot!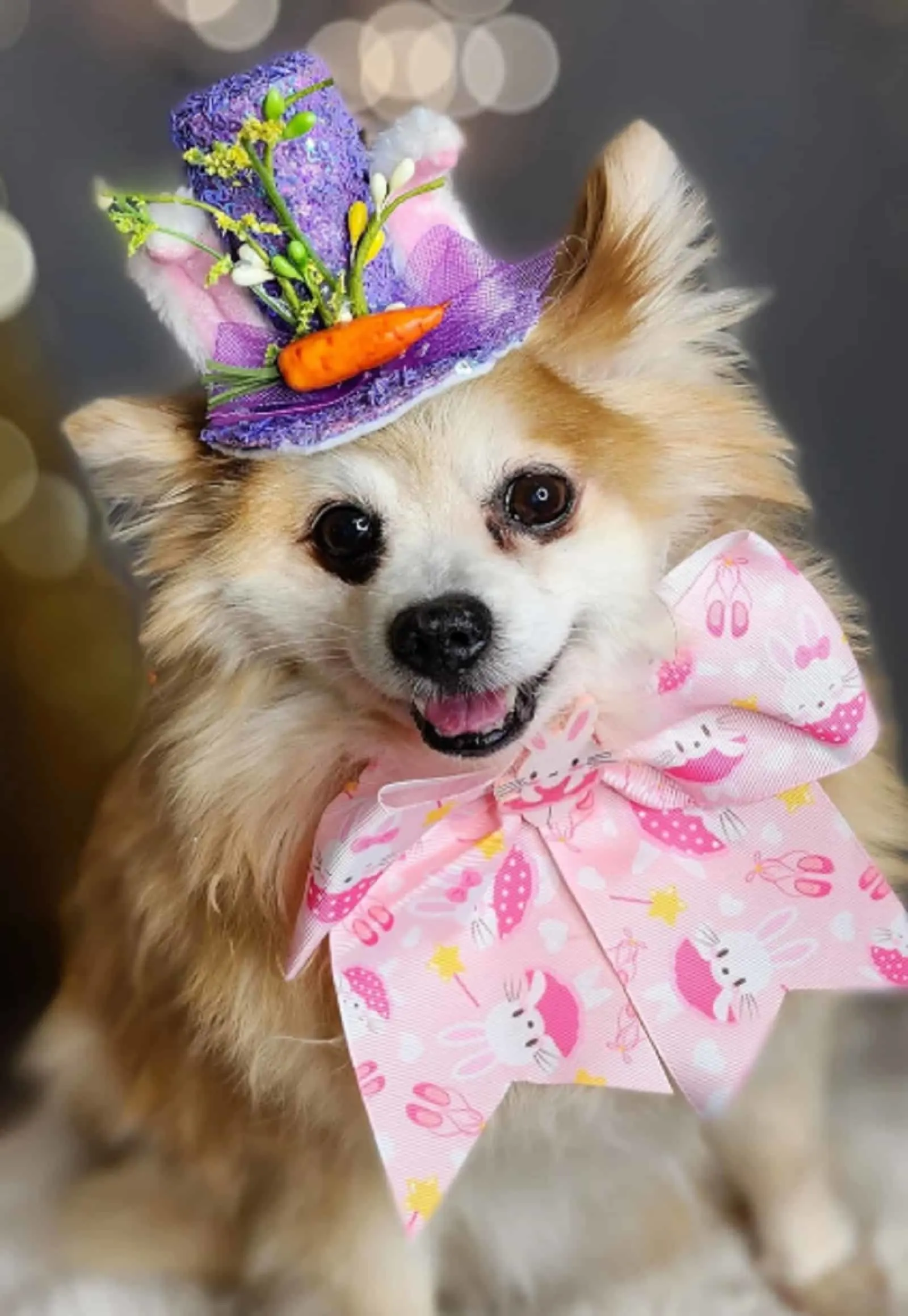 9. Sunday Best
Look at this gorgeous girl wearing her Sunday best!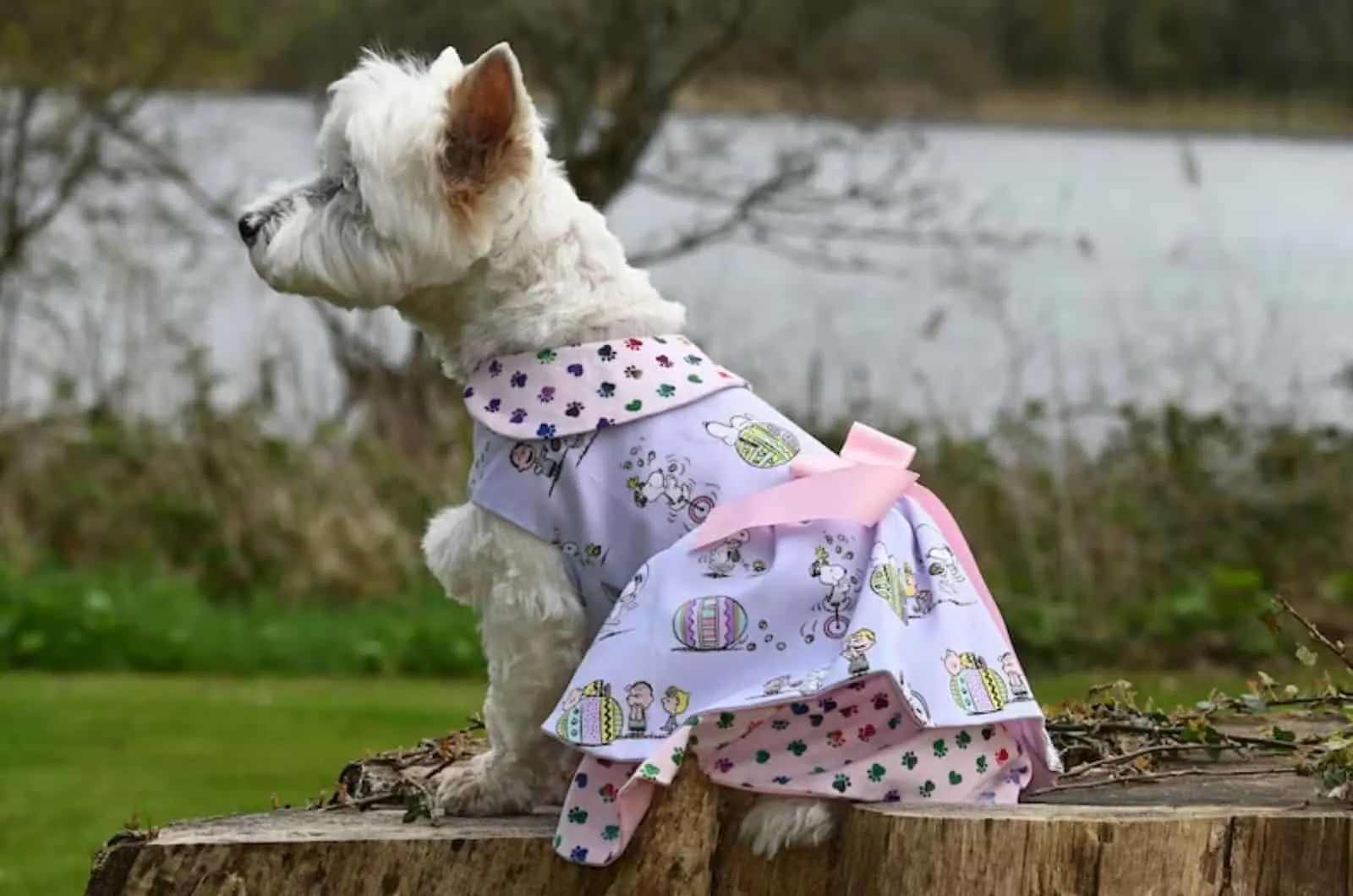 10. Cute As A Carrot
Let's keep this lil' boy safe so the Easter Bunny doesn't snatch him.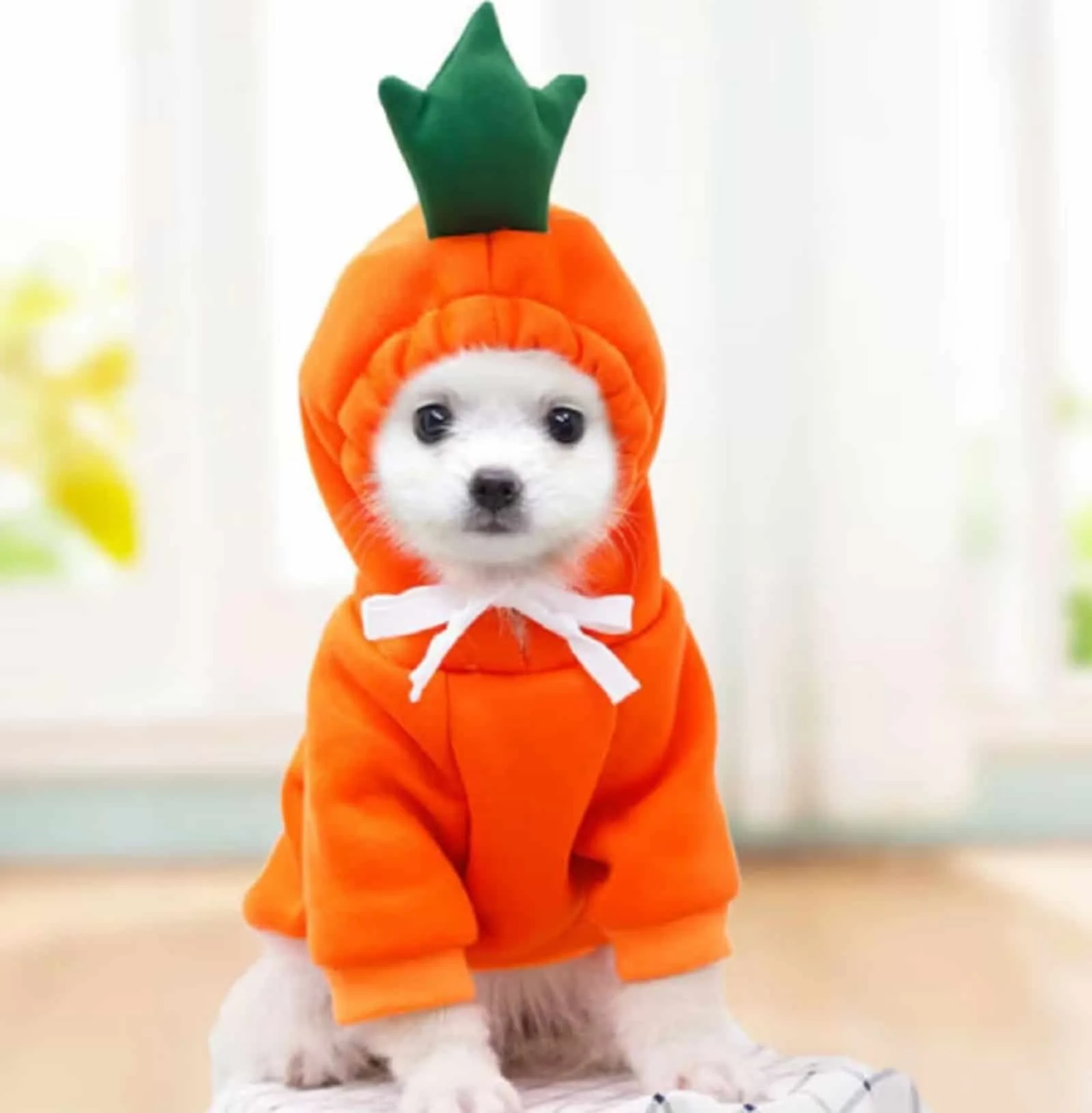 11. Ducklings Make Easter Cuter
Add a bunch of ducklings and your Easter will look so much cuter!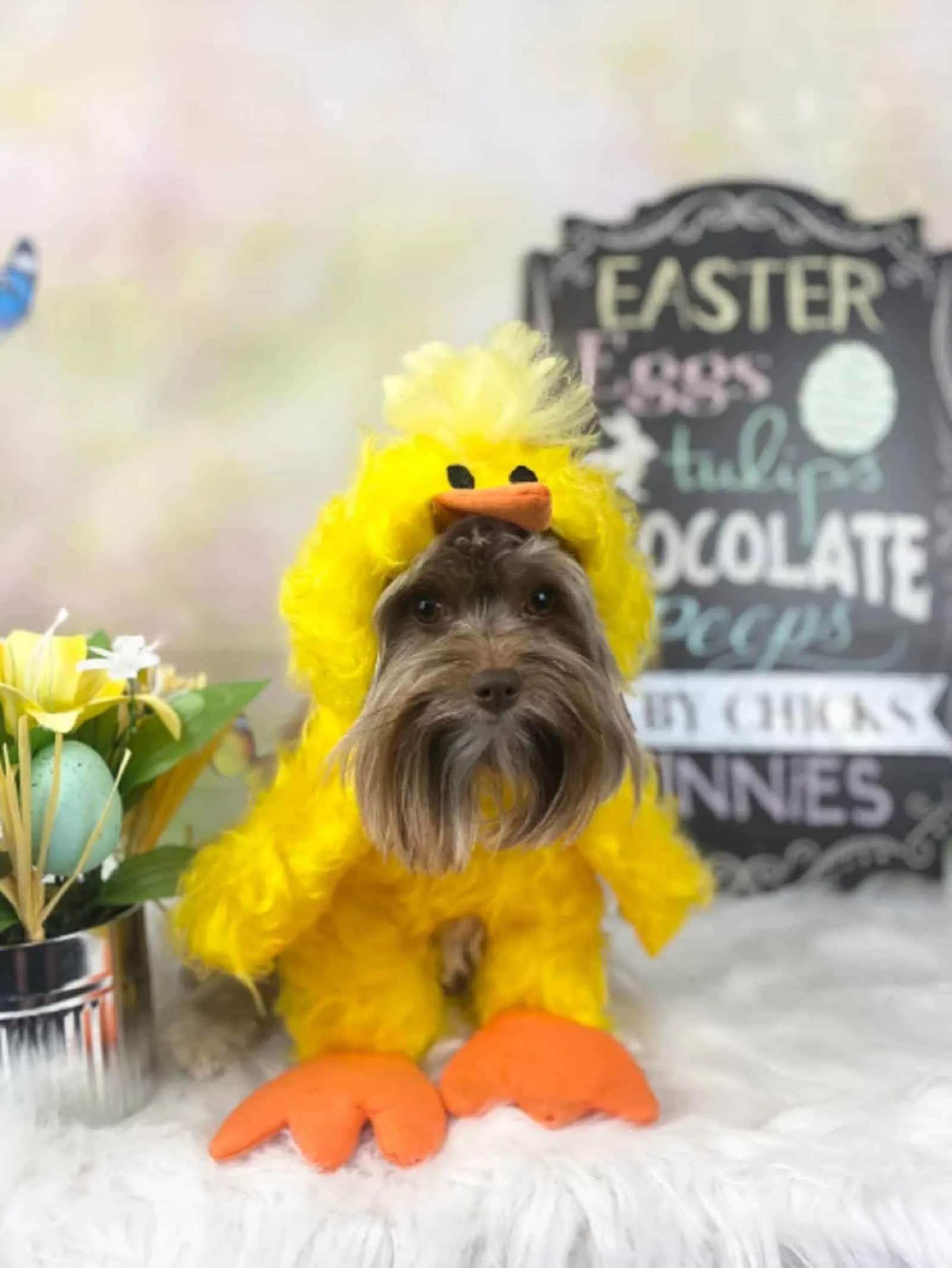 12. The Ultimate Easter Bunny
Stop everything! The real Easter Bunny is here.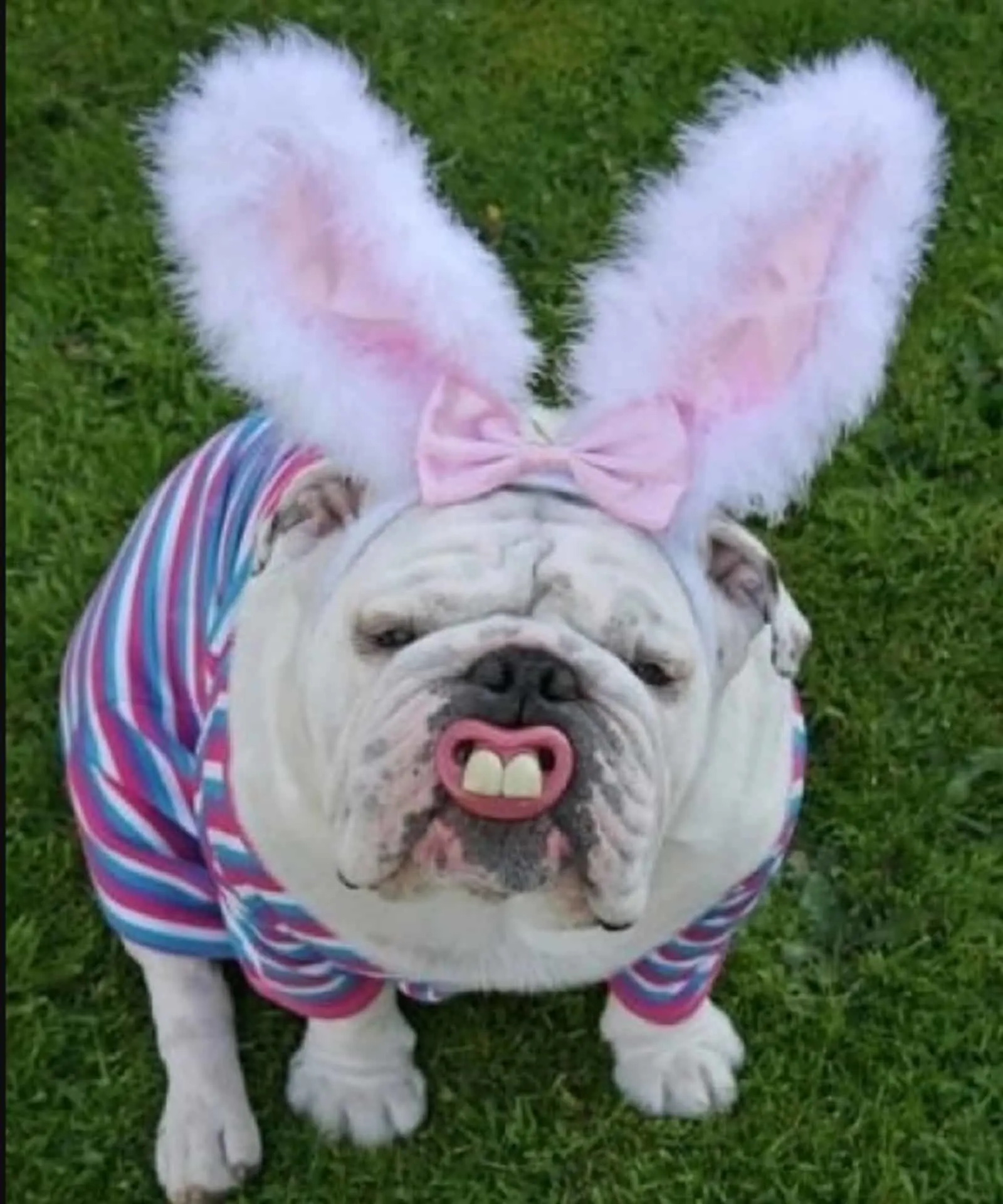 13. Mary Had A Little Lamb
Do we want fluffy little lambs for Easter? Absolutely yes!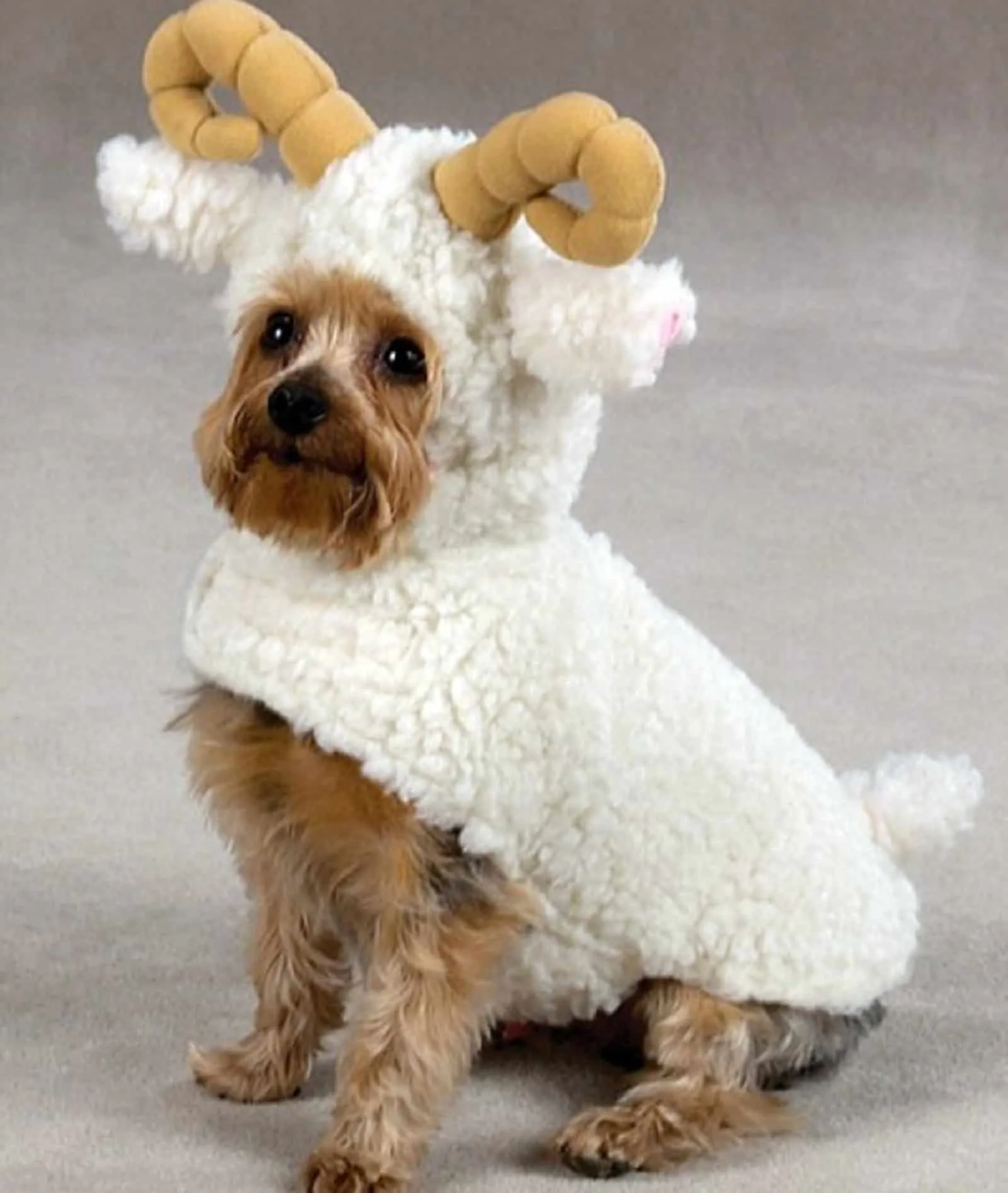 14. Mr. Rabbit
No, he's not bothered by the costume. That's just how he usually looks.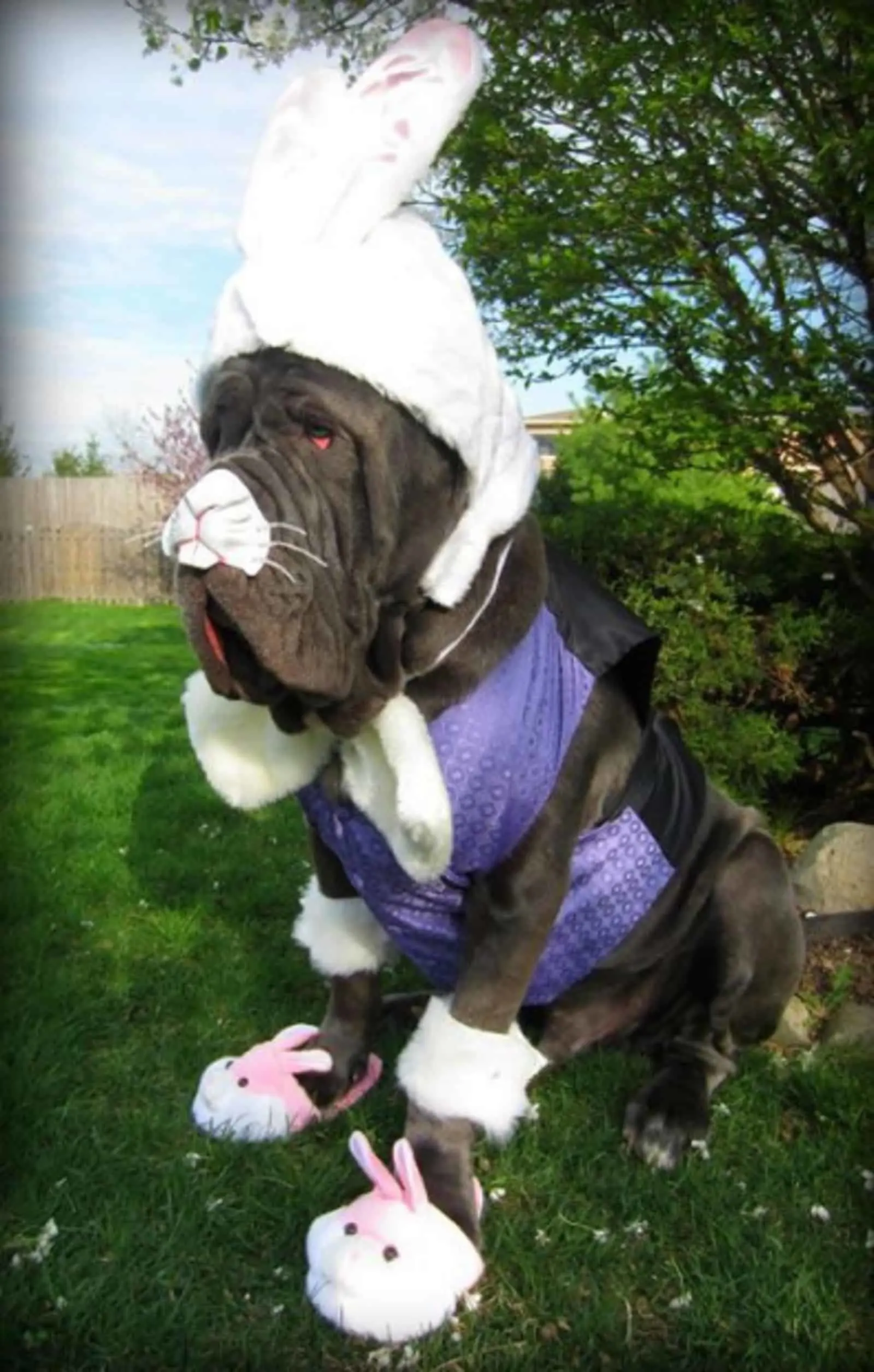 15. So Ducking Cute
This Doxie duckling is so ducking cute!