They're not just cute. They're beyond cute!
The Merriam-Webster dictionary doesn't have a word that will even begin to describe the level of cuteness of black German Shepherds.
These dogs are too sweet to handle, too gorgeous to hide it, and too confident not to strut their stuff.
1. The Eyes, Chico, They Never Lie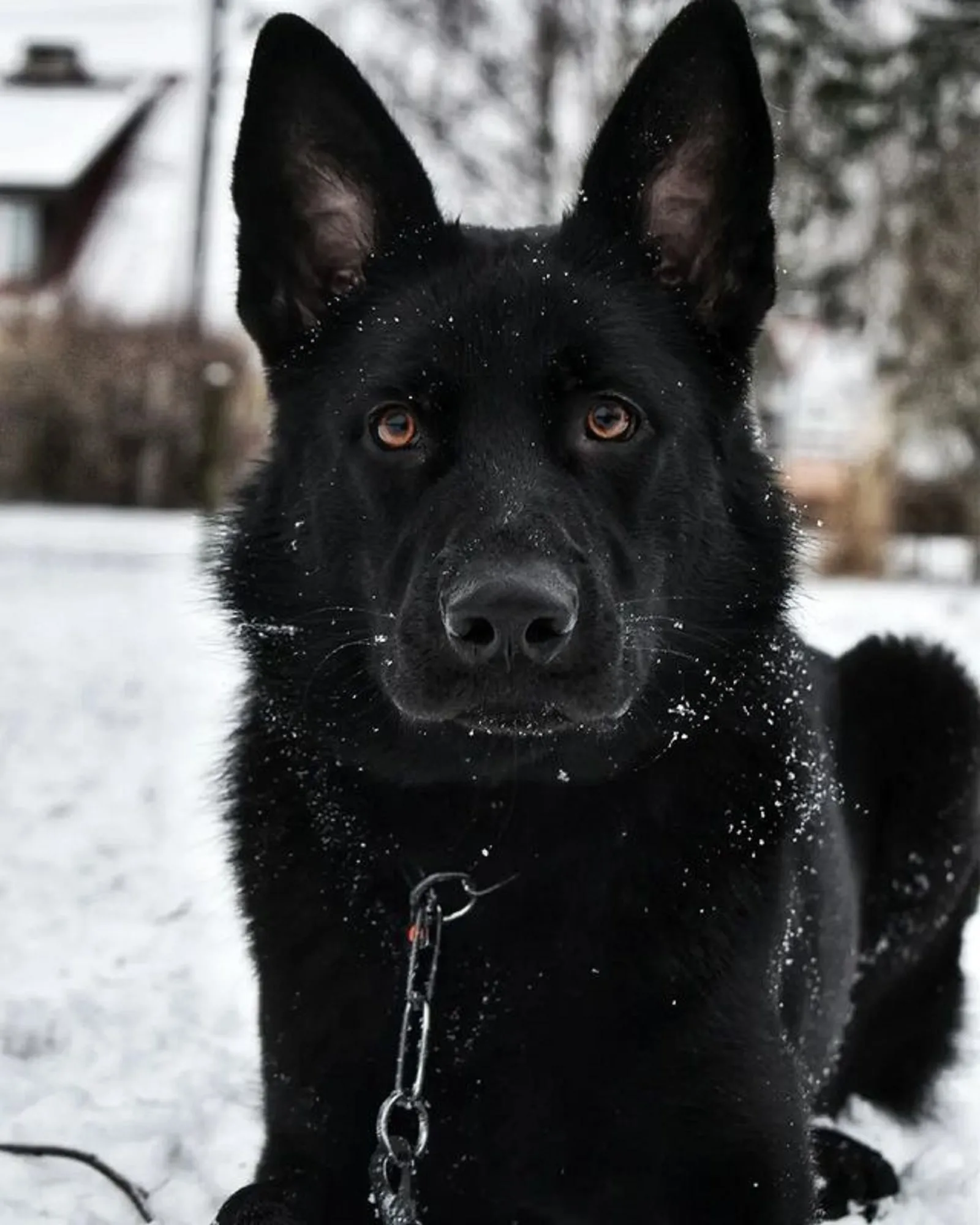 Those piercing brown eyes stare right into our soul. German Shepherds are one of those dogs that usually have brown eyes. This is a dominant eye color not only for GSDs, but also for other dog breeds.
Once you lock eyes with a German Shepherd, you'll instantly fall in love with these sweet and caring souls.
Read More: German Shepherd Eye Colors
2. On The Hunt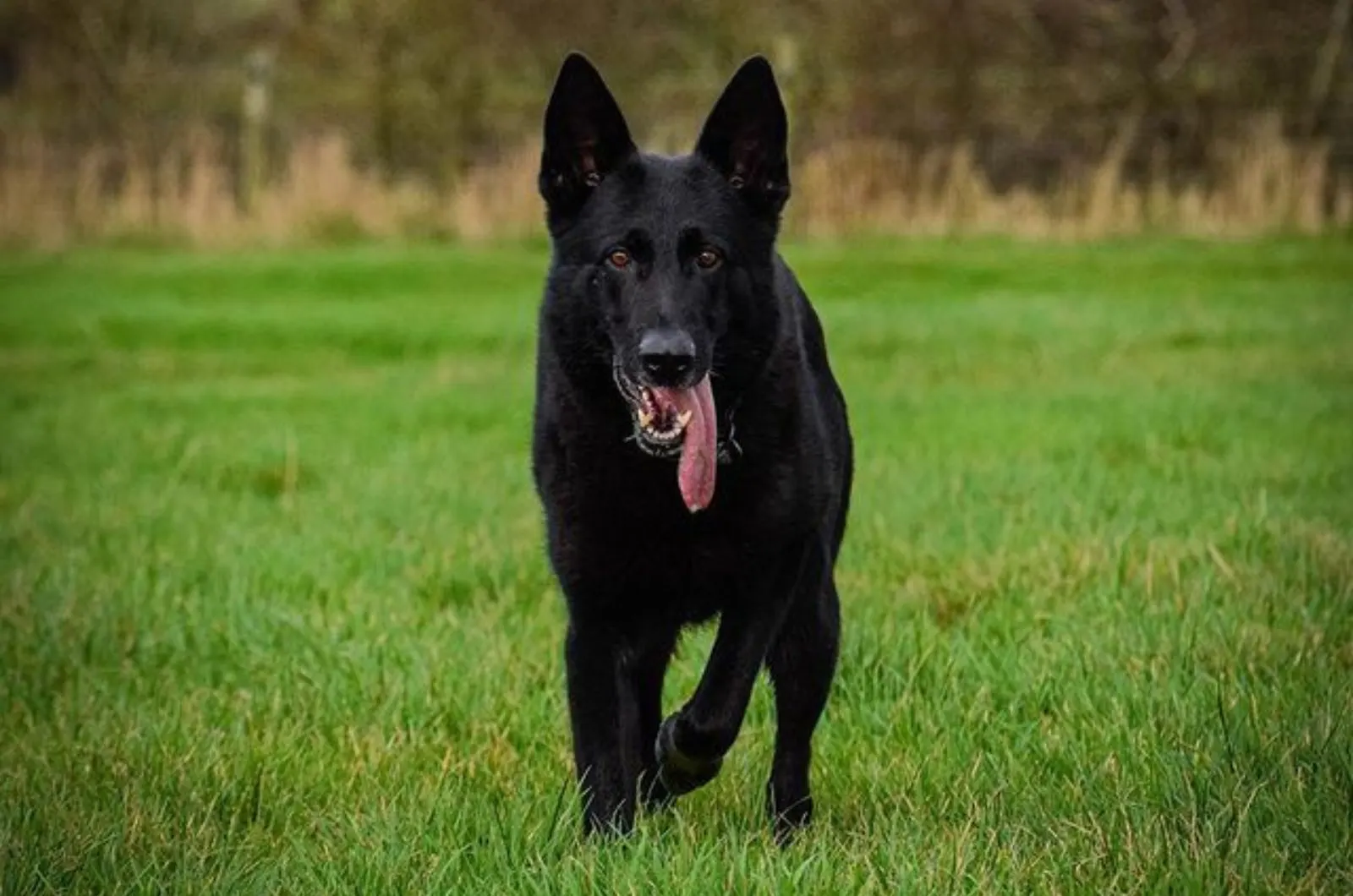 German Shepherds can be hunting dogs, but they usually aren't. This don't mind this stunning black GSD. Apparently, he's on the hunt. Who's the prey? You!
Such a lovely specimen of the German Shepherd breed will steal your heart forever!
3. Against All Odds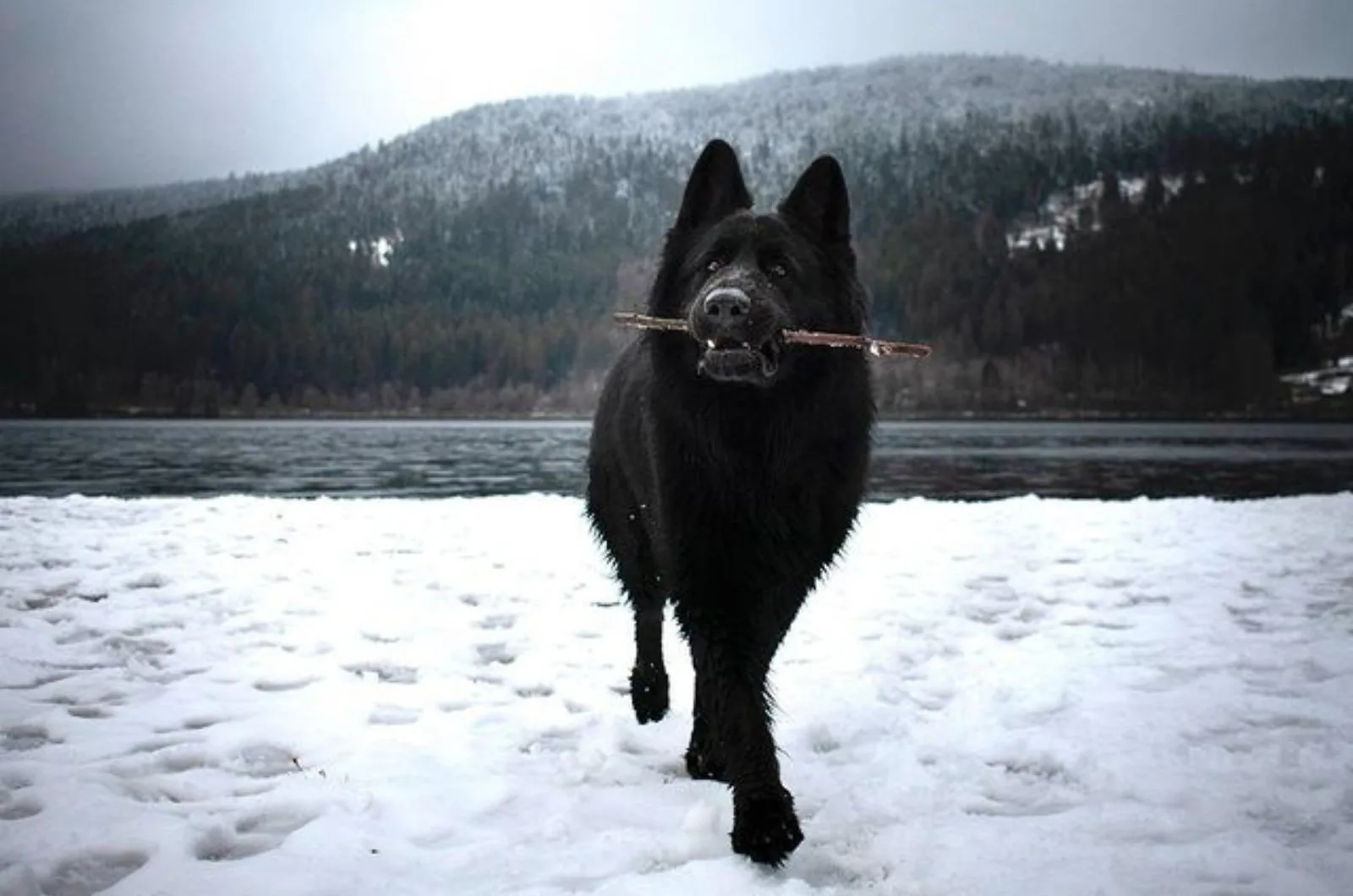 That thick, luscious coat has to be warm. That's how German Shepherds survive cold temperatures without making a big deal out of it.
Don't you just wanna run your fingers through that soft coat?
4. Adventure Is Calling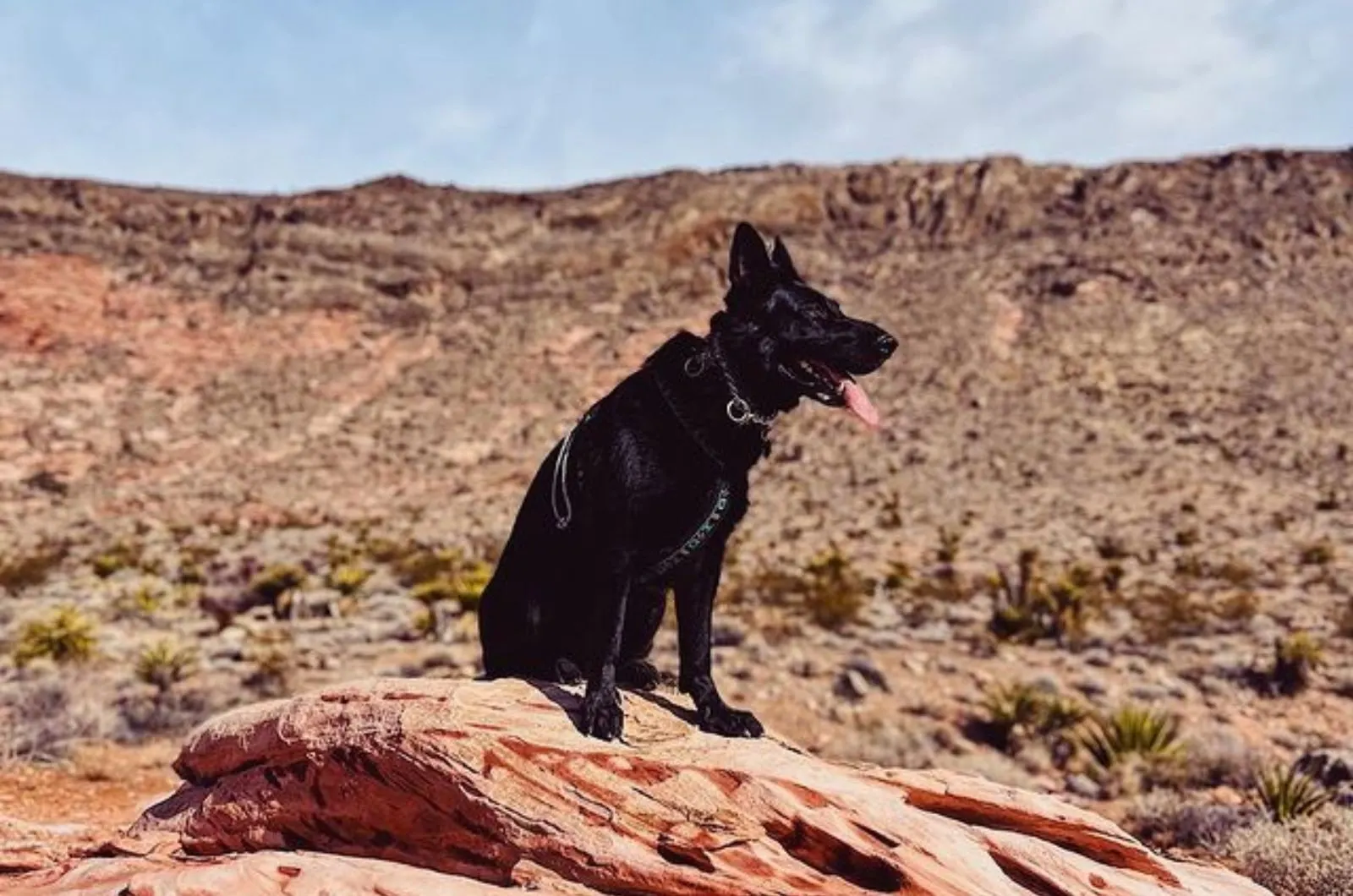 This black beauty is looking for an adventure. I hear GSDs are good hiking dogs. Maybe he's up for one?
5. What's On My Mind?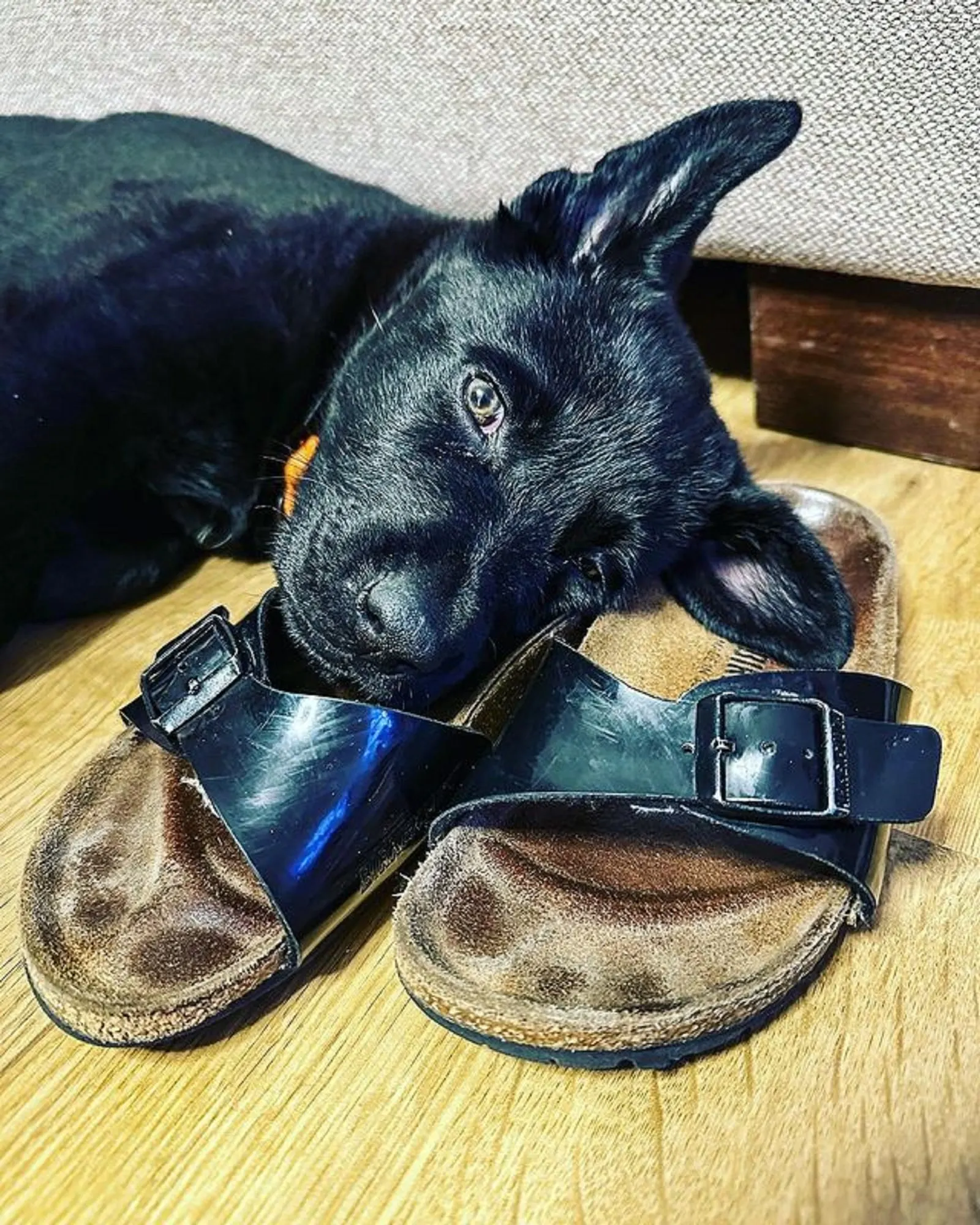 Something is bothering our little black GSD puppy. What could it be? Oh, he's probably thinking of how to master his potty training.
Or, maybe… What would happen if he takes just one bite of those slippers?
RELATED: How To Potty Train A German Shepherd Puppy
6. Going For A Ride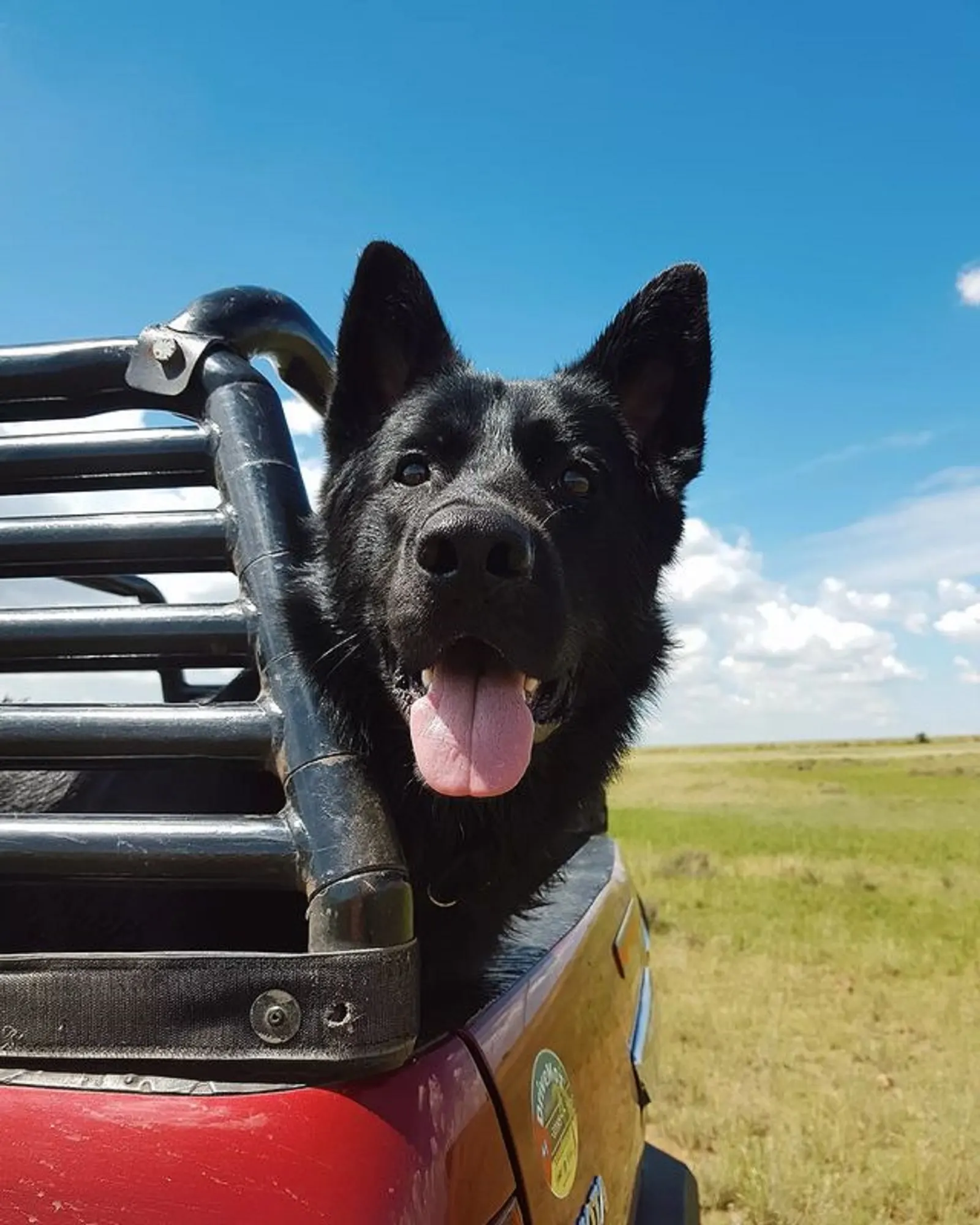 All dogs like driving in the car. But, this pawdorable black doggo is riding like a boss. He's riding in the back, like a man, flashing those pearly whites to people passing by.
7. Two Is Company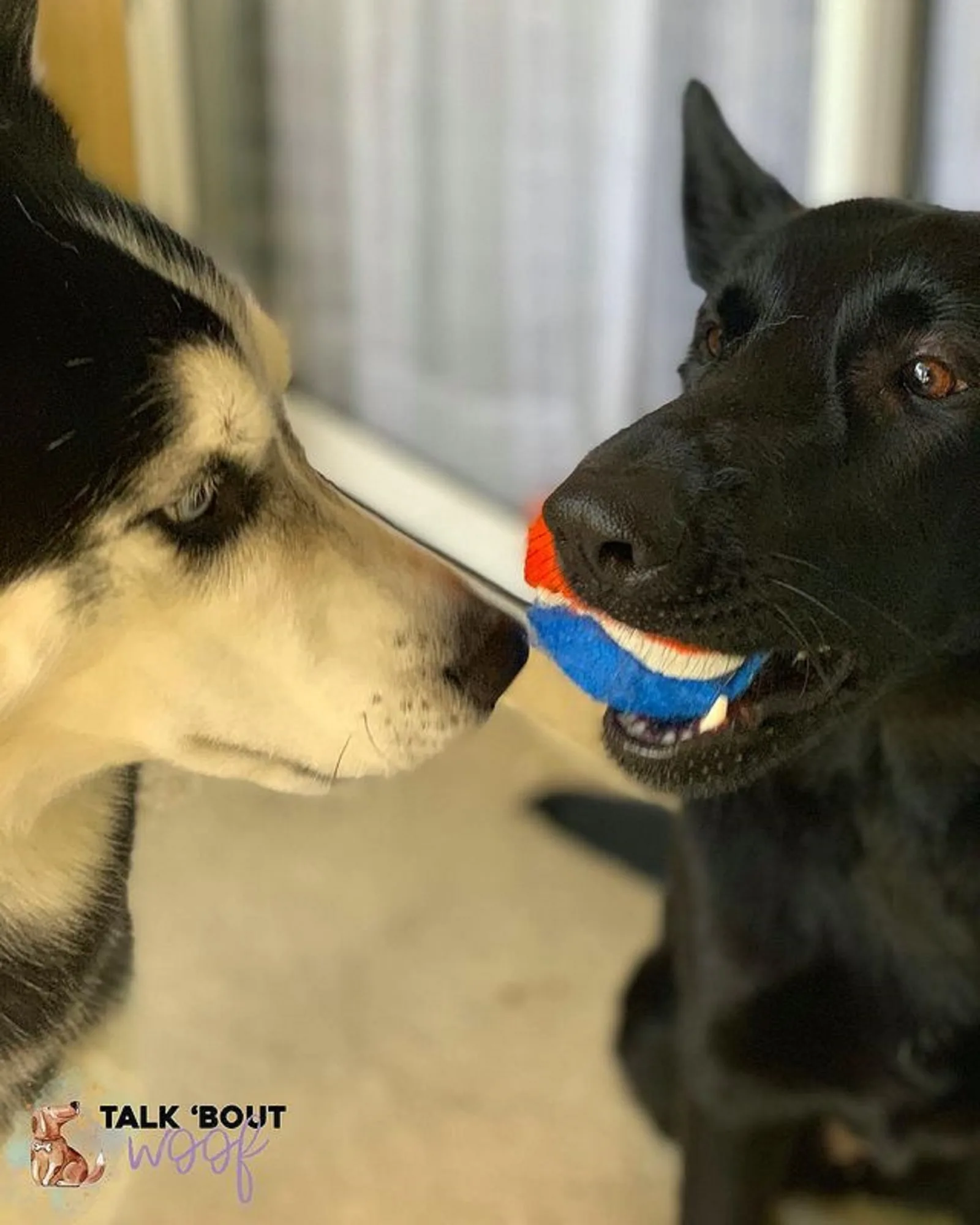 Normally, German Shepherds are friendly around other pets. Here, we see this good boi sharing his ball with his Husky buddy. While all GSDs are toy holders, this one is an exception to the rule. There are definitely certain breeds that get along with GSDs pawfectly fine.
8. The Face Of Pure Aggression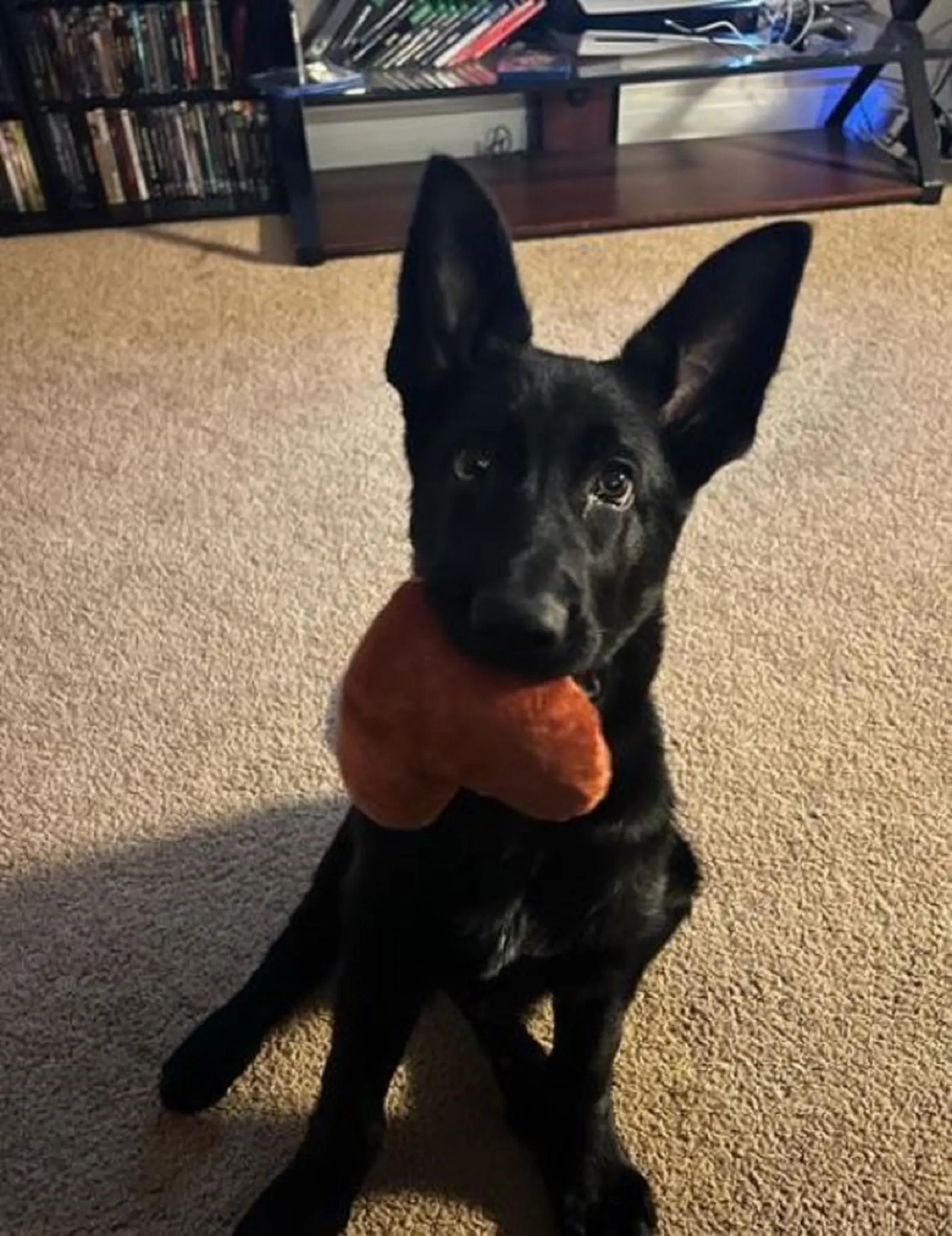 Look at that face! It has danger written all over it. It makes you wonder if GSDs are aggressive. This pooch is seconds away from ripping that heart toy in half.
9. What Love Looks Like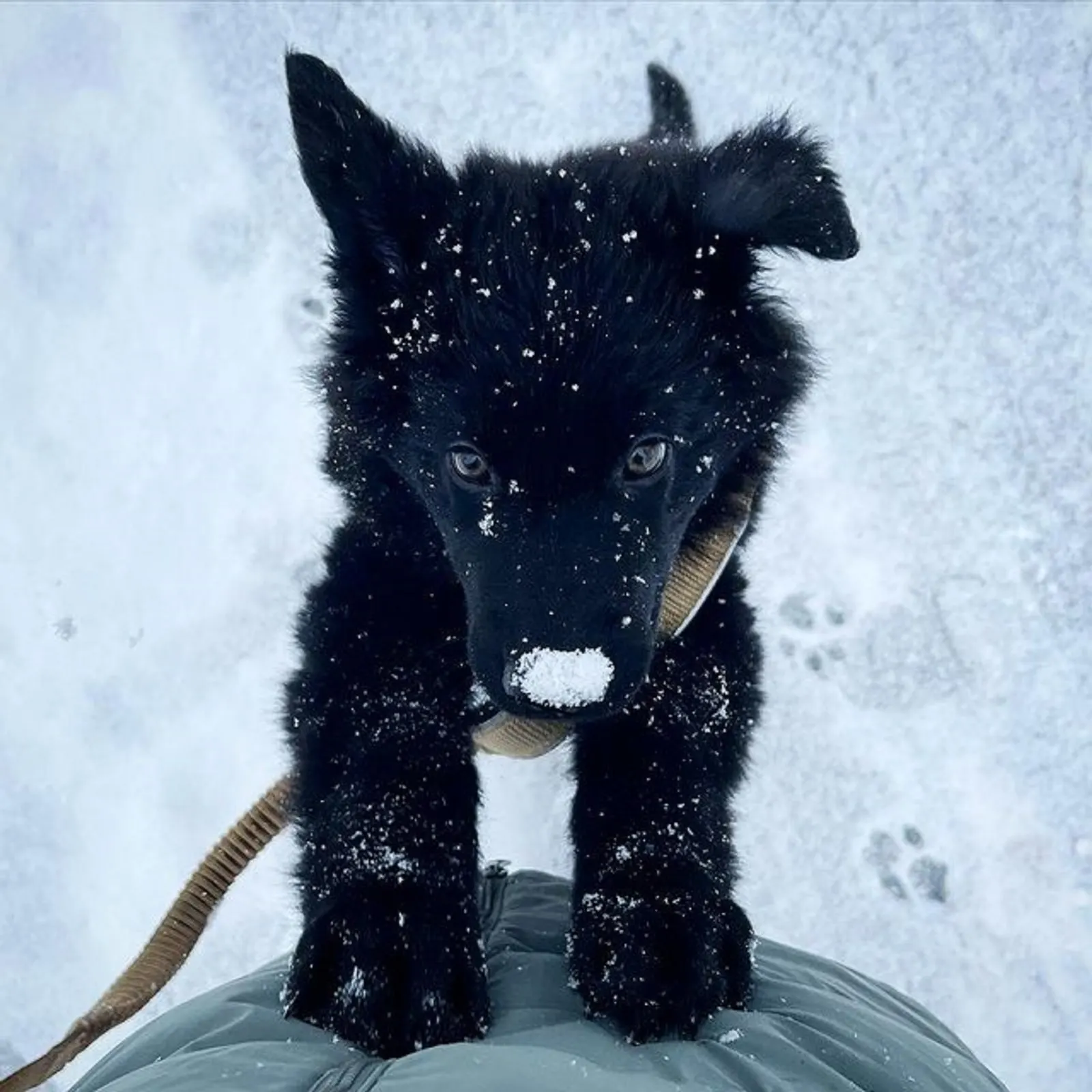 Your GSD is staring at you because he loves you. You're his entire world! I'm pawsitive that the person behind the camera is the ultimate love of this purdy black GSD.
10. The Stunning Contrast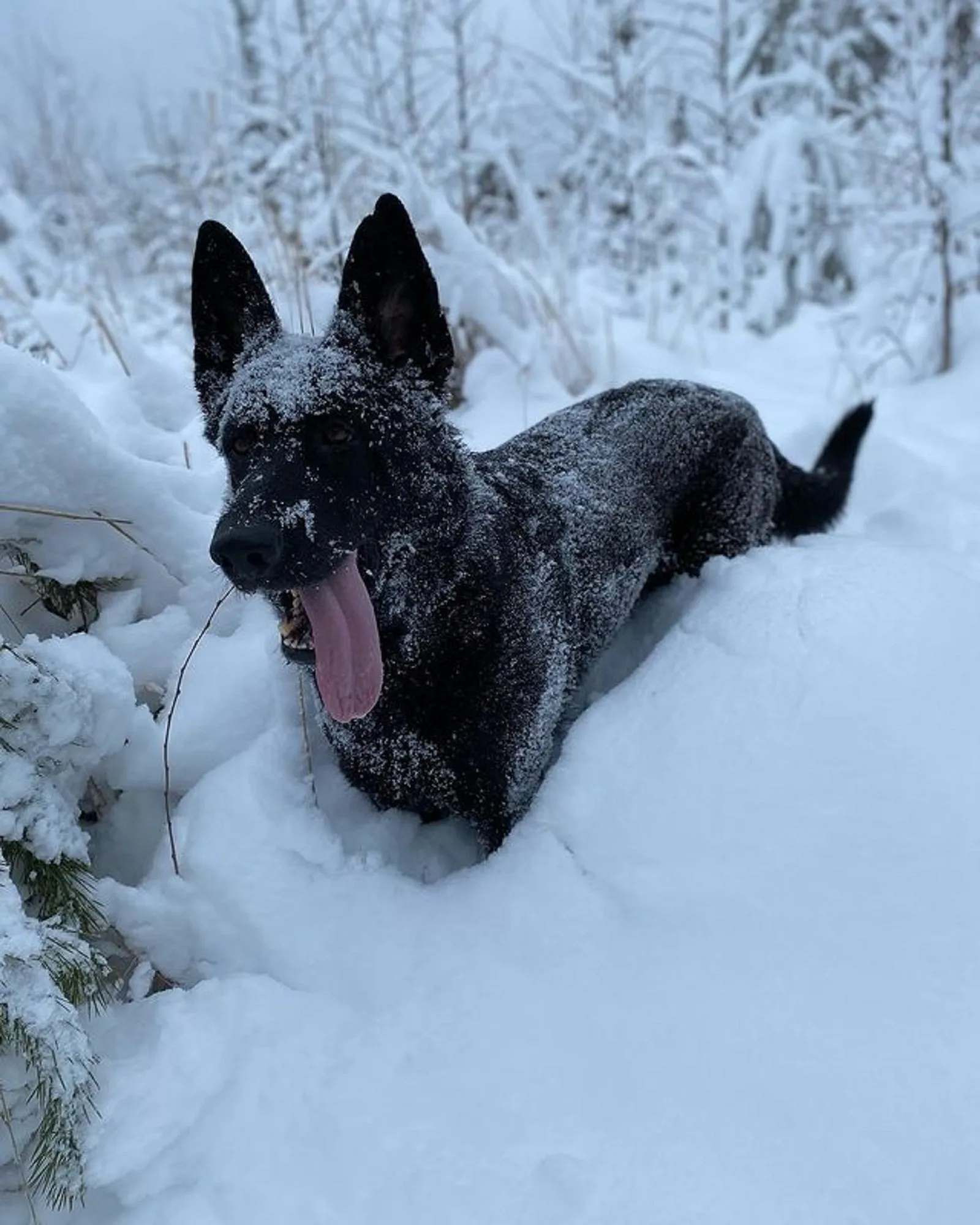 Black German Shepherds will turn heads everywhere they go. Would you look at this incredible contrast between the crisp white snow and the jet black coat? A masterpiece!
11. Doesn't Get Any Cuter Than This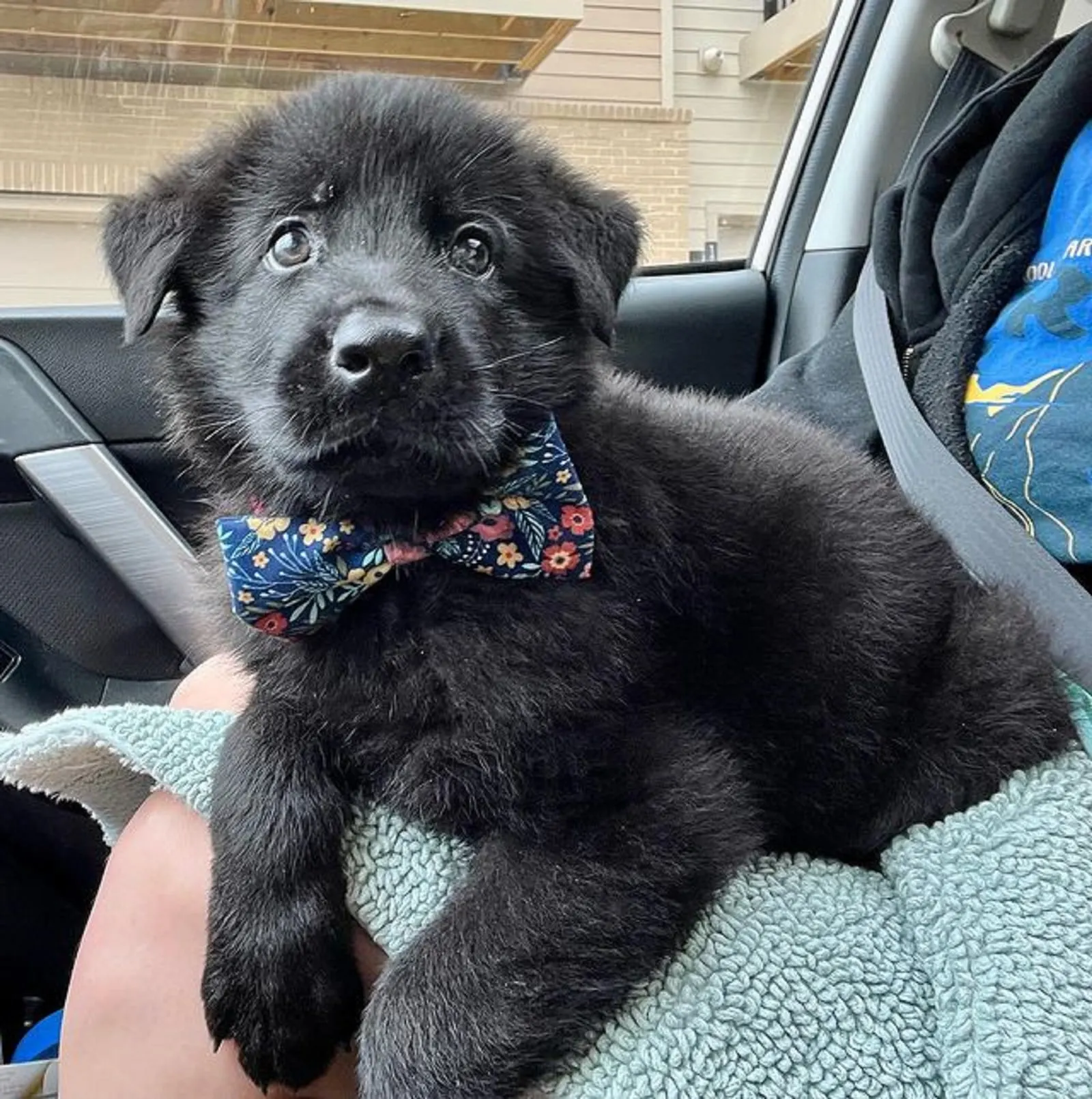 No words needed here. He's too cute to handle!
Read Next: 19 Black And Brown Dog Breeds For Everyone's Taste