This particular breed mix is incredibly hard to find because not many Corgipoo breeders are dedicated exclusively to this mixed breed. Whether they think it is unethical due to the lack of common traits of the parent breeds or the breeding method, if you like a dog, it is what it is.
The Corgi Poodle mix is a way for backyard breeders and puppy mills to exploit potential buyers, so putting together a reputable list is more important than ever. However, you should be able to choose from a few breeders who found this designer breed worthy of their dedication.
Do not be confused if you see the name Corgidoodle thrown around on the internet — this is commonly an alternative name for the Corgipoo. Off we go!
Corgipoo Puppies For Sale
1. Back Road Soul Puppies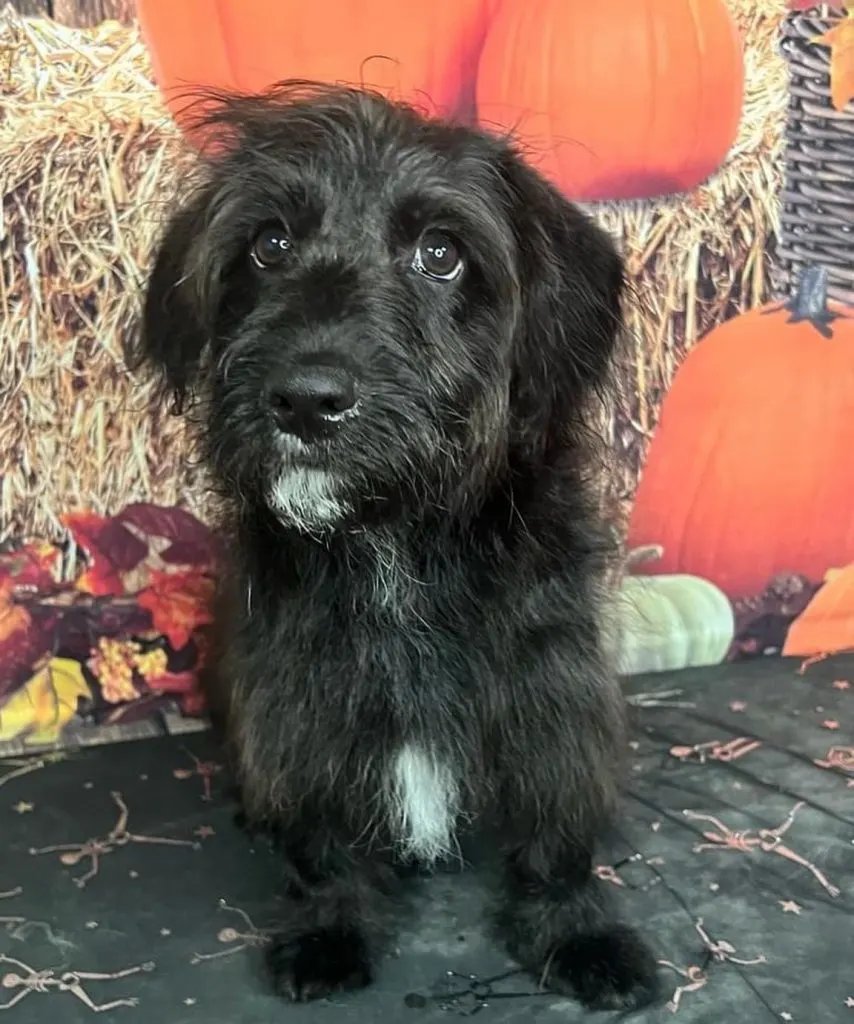 Since the demand is there, why not give it your best and breed the most humanly possible healthy Corgipoos? Back Road Soul does not specialize in breeding this Corgi Poodle mix, but they do provide an excellent service.
The breeder is registered with the United States Department of Agriculture and undergoes regular inspection by licensed doctors of veterinary medicine.
The puppies are all given their first round of shots and are dewormed at the appropriate age. A one-year health guarantee is included.
All puppies go through the Early Neurological Stimulation (ENS) developed to desensitize puppies. This means your new puppy will not be scared of noise, objects, and other external stimuli that would otherwise be associated with a negative experience.
In addition, their dogs are all family members, which means they are already accustomed to living in a family environment. The fact that the owner, Melissa, has a degree in Animal Science and Biology means that their dogs are well taken care of.
The Process Of Acquiring A Puppy
You have a phone number and email address to contact Back Road Soul Puppies. Visitations are by appointment only.
On the website, you will find the puppy contract that is rather comprehensive. To reserve a puppy, a $300 deposit fee is required, while the remaining balance is due three days prior to the puppy's departure.
The full price for puppies is $2500-$3000, and it depends on the physical features and sex of the chosen pup. Shipping via air cargo is available for an additional fee of $350-$400, but personal pick-up is an option too.
Breeder Information
Address: Iowa, USA
Phone: +1 641-895-6097
Email: [email protected]
Website: Back Road Soul Puppies
Socials: Instagram
2. Oswald Vineyard Corgipoos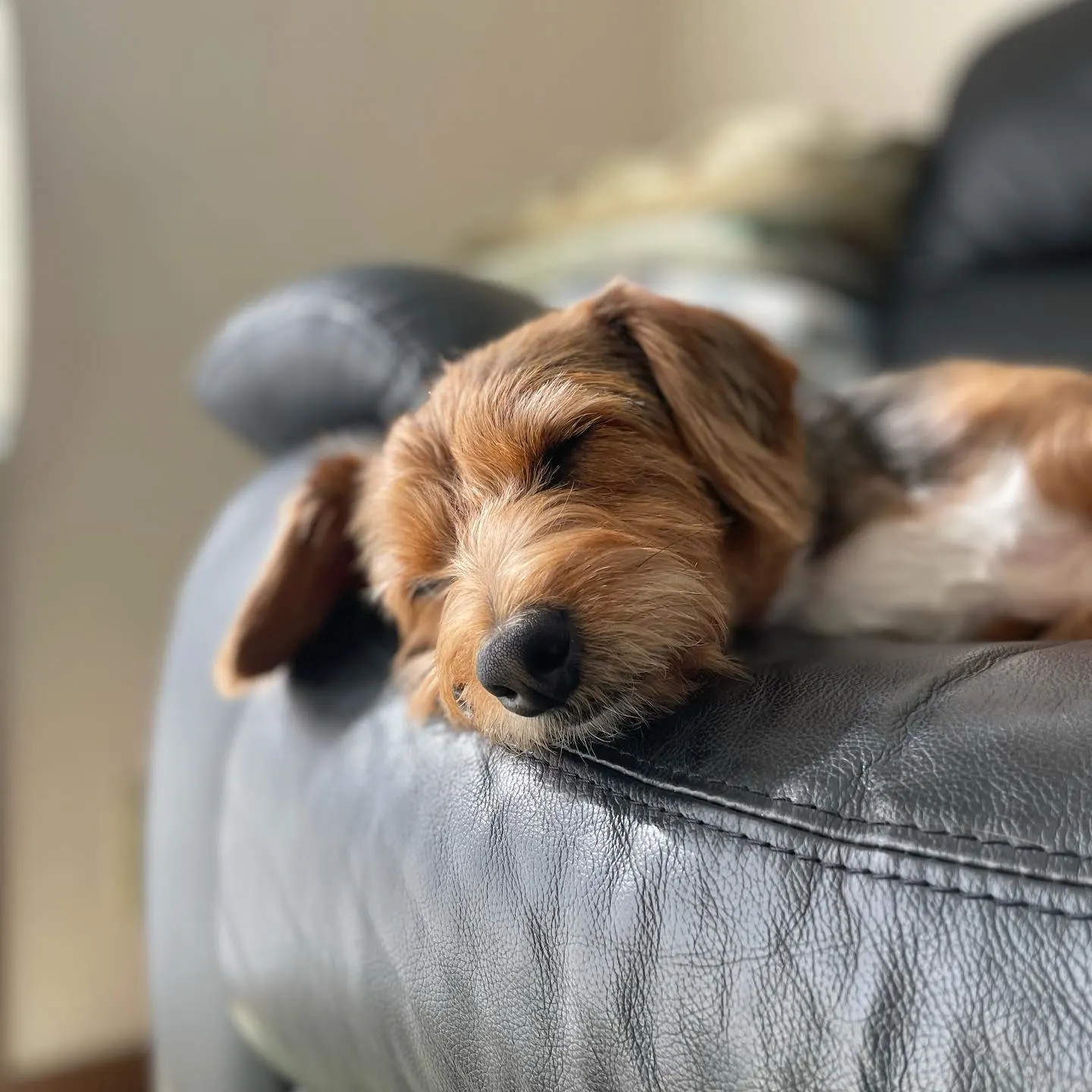 Clearly, this family-owned business is not just a vineyard but also a small Corgipoo breeding operation. Keeping the engine running are John and Dina Marie-Oswald and some of their kids, who are actively helping produce the best Corgipoos.
Having owned Corgis for a long time, the family decided to add a Poodle into the mix, hoping to get rid of the Corgi shedding problem. According to them and their Corgipoo buyers, this experiment was a success.
Since all of their dogs, including the "founding" dog parents of the Corgipoo Oswald Vineyard business, are family dogs, the puppies are properly socialized and have a lot of open space to play in. Vet checks and health screens are done regularly to rule out any genetic problems.
The first round of shots and deworming is done in time for your puppy to be hassle-free and ready for a new home.
The Process Of Acquiring A Puppy
To get in touch, the owner prefers mail, as more information about the contract and anything that might interest you is provided in the response. Alternatively, you can comment or DM them on their Facebook or Instagram pages to get in touch.
You will receive the deposit, pricing, and shipping information in the reply email, but know that there is a waiting list.
Breeder Information
Address: 1227 CR 365, Brownfield, Texas
Phone: +1 806-686-4738
Email: [email protected] | [email protected]
Website: Oswald Vineyard
3. Spurlane Farm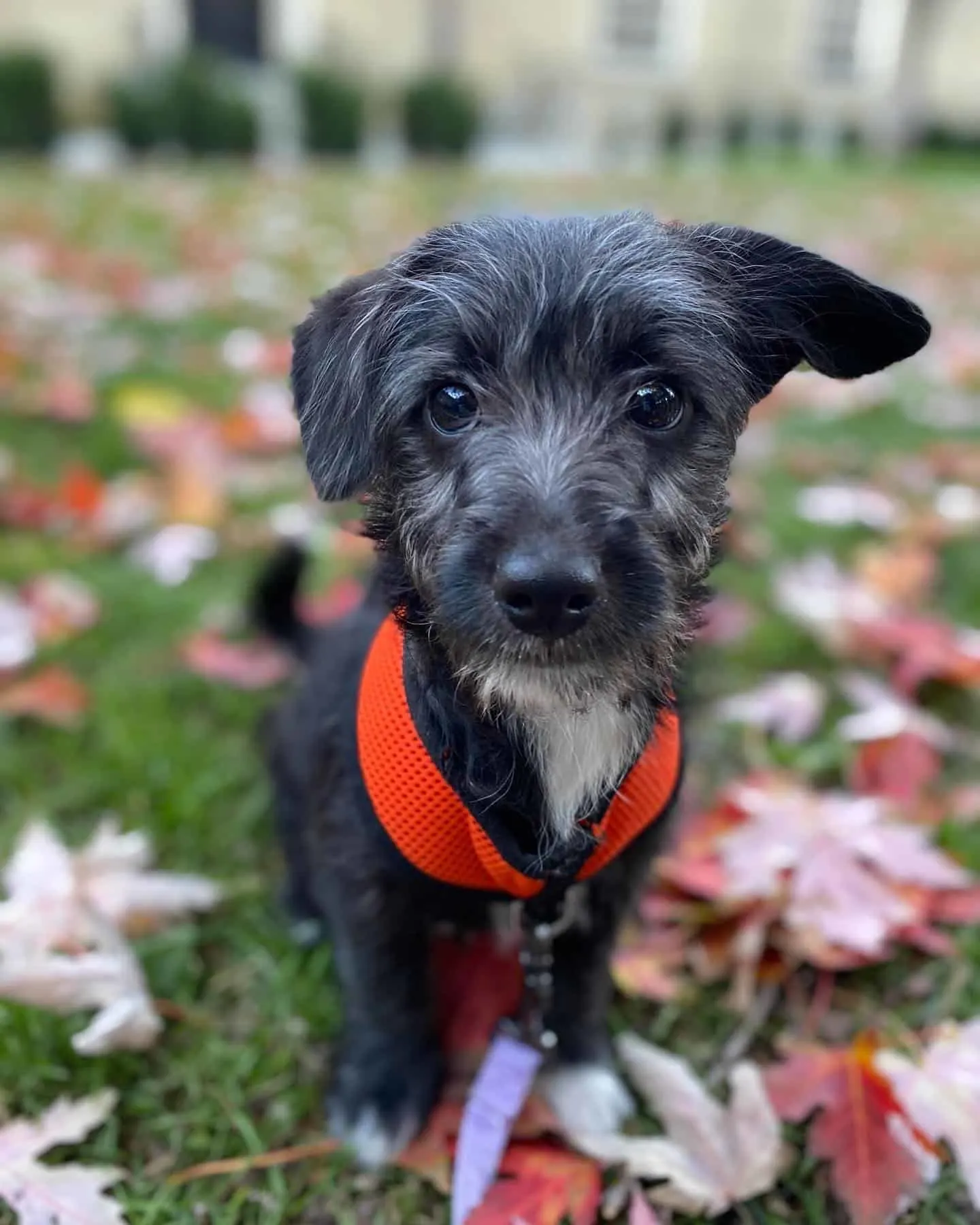 Though geographically not in the US, Spurlane is a reputable breeder of Corgis and Corgipoos from Quebec, Canada. Aiming to produce refined multigenerational Corgipoo puppies, they do their due diligence in securing the best conditions for growth.
All the dogs are health screened, vaccinated, and dewormed before eight weeks of age when they should be ready to join you at their new home. The socialization is done "in-house" (pardon the pun), so your Corgipoo puppy will not be shocked to hear traffic, children, etc.
The Process Of Acquiring A Puppy
Contacting Spurlane Farm should be easy. They have a phone number, email, contact form, and puppy form in case you want to bypass the chitchat and get straight to business.
Due to the smaller number of litters (sometimes years are skipped), you will have to join the waiting list. You will have to have a conversation with the owners to get the best possible puppy match before putting down a deposit.
The deposit fee is undisclosed, just like the price, but you will surely find that out during communication. Shipping is available for the US and Canada, though you will have to inquire about the additional cost.
Breeder Information
Address: C52 STONEY BATTER ROAD, Shawville, Quebec, Canada
Phone: +1 613-296-8939
Email: [email protected]
Website: Spurlane Farm
4. Stone Table Ranch/STR Just Doodle It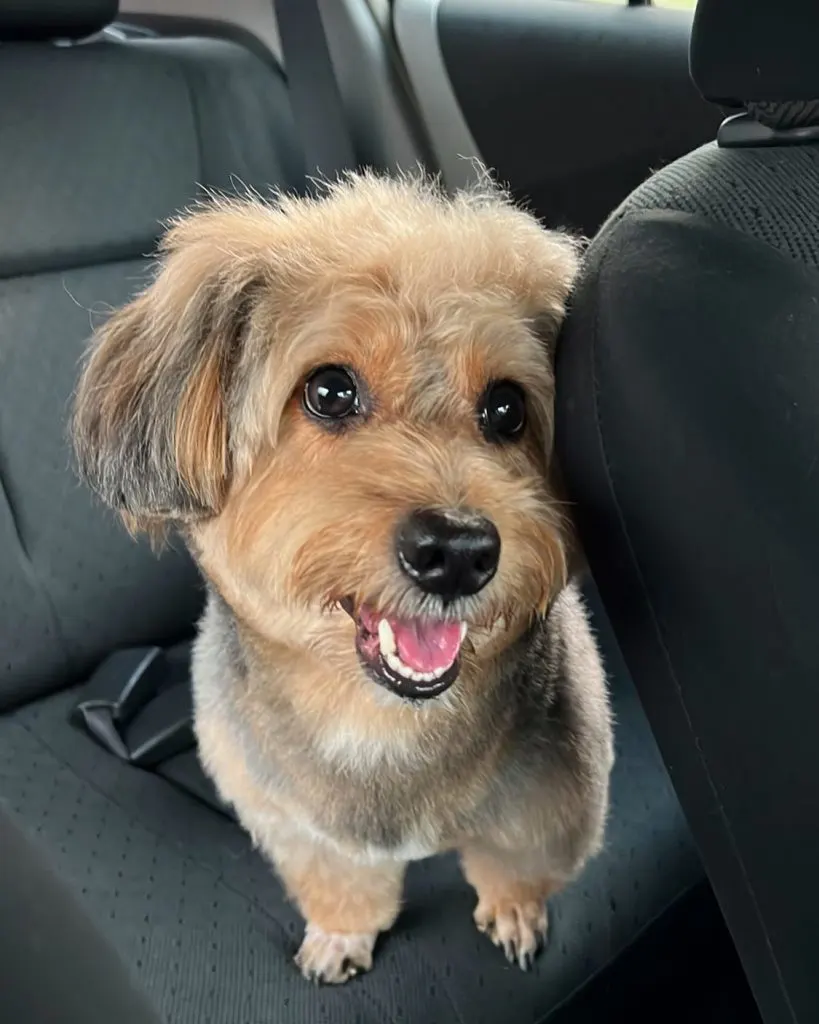 Back to the US for this Colorado-based Corgipoo, Aussiedoodle, and Colorado Mountain Dog breeder. Like most breeders on a mission, this family business decided that Australian Shepherd dogs shed too much, so they created an Aussie Poodle mix and a Corgi Poodle mix.
Multigenerational breeding has proved itself successful in establishing predictive features in a mixed breed like the Corgipoo and Stone Table Ranch breed F1 and F1B generations.
To learn more about multigenerational breeding, you can check out our Aussiedoodle multigenerational breeding article since the principle is the same for all mixed dog breeds.
Their Corgipoos receive all the vaccinations and deworming up until eight weeks of age, along with a microchip. Genetic diseases are covered by a two-year health guarantee, and free thirty-day health insurance is included in the price.
Crate training, potty training, desensitization, exposure to other farm animals, car rides, etc., is just a snippet of what STR does before the puppy is shipped to you. They are also a Good Dog certified breeder and member of the Continental Kennel Club (CKC), in case you need references.
The Process Of Acquiring A Puppy
Their online presence is good, so you can fill out a contact form on the website, send an email, call or get in touch through their Gooddog profile.
A puppy contract sample is available at this link, and to join the waiting list, you will have to pay the $200 deposit fee. Full puppy price range from $2000 to $3500, depending on sex, coat color, and physical features.
Shipping options include personal pick-up, air cargo, ground transportation, and Denver airport pick-up. The air cargo option is the most costly for an additional fee of $450 to $600. Having the breeder meet you at the Denver airport costs $50.
Breeder Information
Address: Yoder Rd, Palm Springs, Colorado
Phone: +1 719-465-4332
Email: [email protected] | [email protected]
Website: Stone Table Ranch/STR Just Doodle It
Socials: Facebook | Instagram | Mewe
5. Mountain High Corgipoos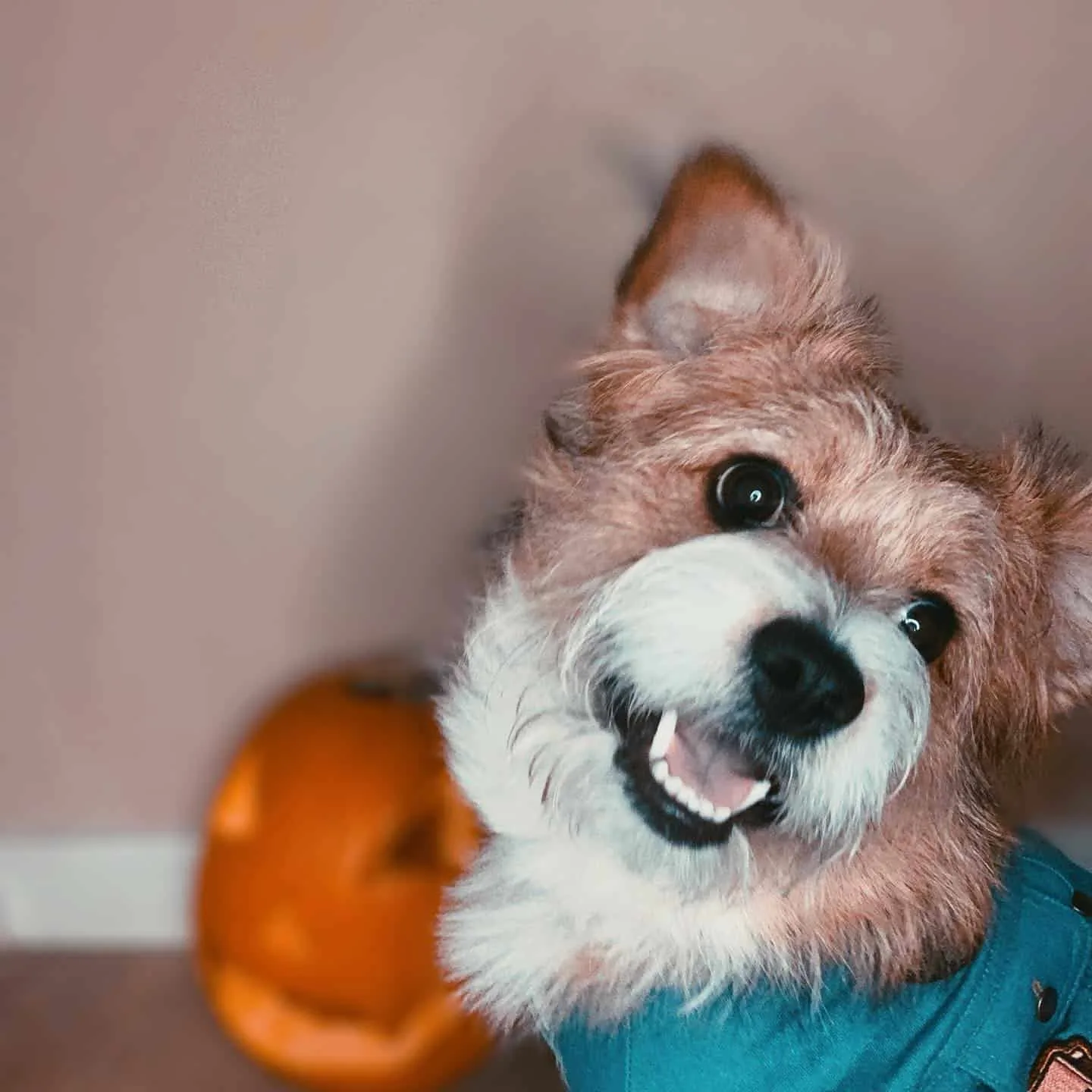 Owned by Linda Hanchey, this small breeding business specializes in Corgipoos. Their Corgipoo puppies know all about family life and are well-socialized. So, when you take your new puppy to the dog park, everyone will be jealous of how unfazed and calm it is.
The Gooddog responsible breeder ribbon means they have gone through checks, inspection, and the whole certification process to confirm that people are dealing with a reputable breeder.
All vaccinations and deworming are done prior to the eight weeks of age when a puppy is considered old enough to leave for greener pastures. A health certificate comes included with the puppy, as well as a one-year health guarantee covering genetic diseases.
The Process Of Acquiring A Puppy
Calling, emailing, or applying through the Gooddog profile page are all viable options for getting in touch with the owner. Once that is done, you will have to provide some information about puppy preferences and a little bit about yourself to get matched with the best puppy.
There is a considerable waiting period, so you will have to place an undisclosed deposit fee to get on the waiting list. Puppy prices are from $1500 to $2500, which means your sex and color preference will determine the final cost.
You will be able to visit them in person and pick up your puppy or have the owner meet you at their preferred airports (Charlotte, NC, or Bristol, TN).
Breeder Information
Address: 607 Teasterwood Rd, Mouth of Wilson, VA, United States, Virginia
Phone: +1 252-945-3618
Email: [email protected]
Website: Mountain High Corgipoos
Socials: Facebook
Corgipoo FAQ
Conclusion
Hopefully, you have your favorite from the Corgipoo breeders we discussed. One of the most important things when looking for a Corgipoo is making sure you are not buying from a puppy mill or backyard breeder.
Options are very limited with this hybrid breed, and the breeders I listed are the only ones who have references, certificates, and credibility. Asking a vet or someone you know who owns a Corgipoo might get you a few more recommendations.
Never trust "breeders" who offer discounts and instantly available puppies but little to no information on health, certificates, dog parents, or pictures. Best of luck finding the perfect Corgipoo.