Technically, we're supposed to meet beavers of the Beaver State, right?
Well, beavers aren't good pets like Corgis. That's why we'll talk about the best Corgi breeders in Oregon. I promise, Corgis are just as cute as beavers, but far more loyal and far easier to cuddle with.
All jokes aside, Corgis make wonderful pets. Hardly anyone can resist their short legs and fluffy butt. Oh, and let's not forget their huge grin, which seems to be glued on permanently.
Finding a reliable breeder is a tough task no matter which dog breed you're looking for. You can go to Washington or California to find your Corgi because they have a better selection of breeders. However, I believe you should give Oregon a chance, too.
The best Oregon breeder might not be hiding in Portland, but they're surely in the area. The State of Oregon has a lot to offer, including the top 8 fine Corgi breeders with pups you're gonna fall for.
Let's not waste time, and dig in! I want you to meet these reputable Corgi breeders in Oregon.
Corgi Puppies For Sale In Oregon
The following Corgi breeders in Oregon may not have available puppies for you, but that's completely okay. You should definitely place yourself on their waiting list because the wait for these pups is worth it.
1. Rockin' DA Corgis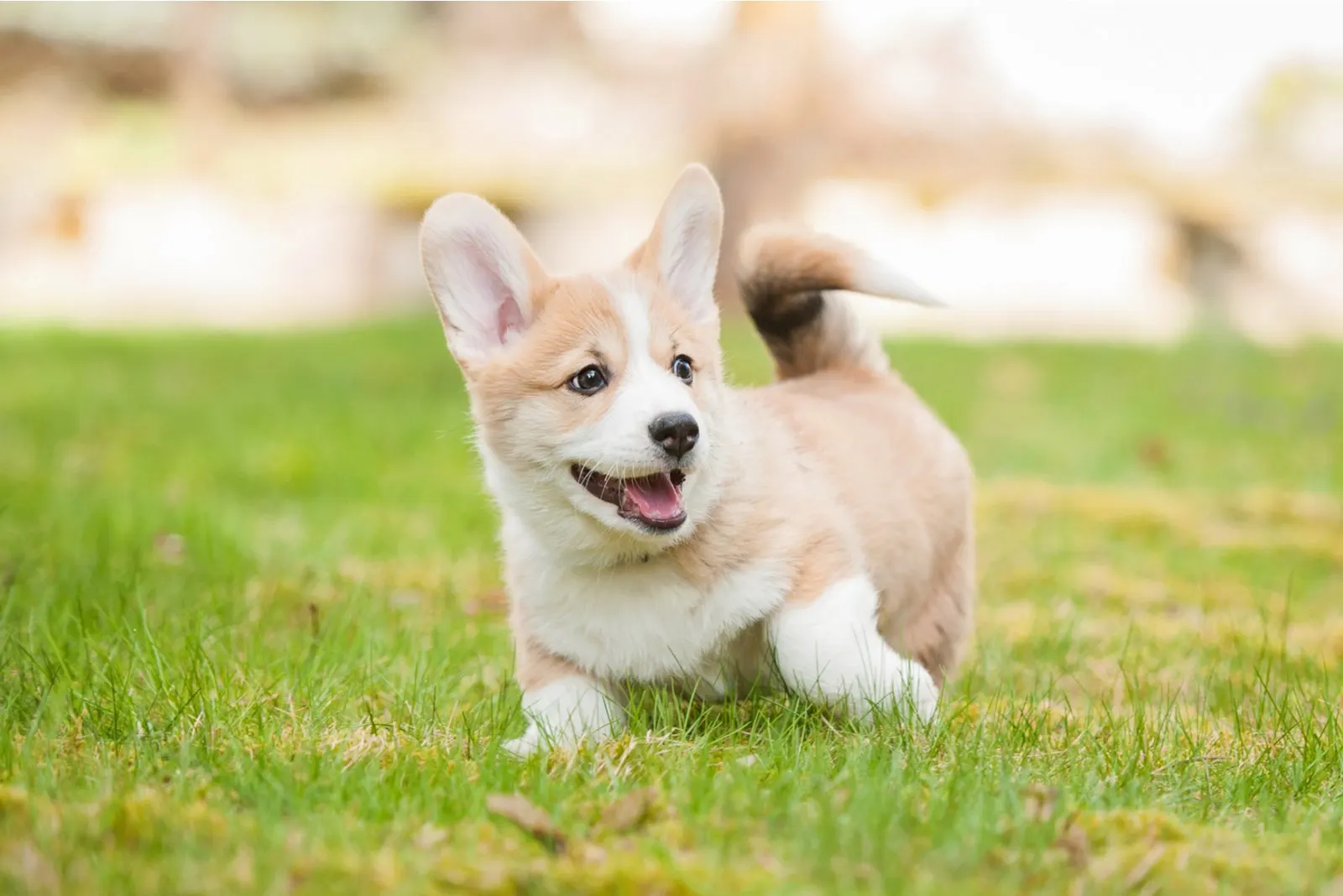 The first breeder on today's list is Dawn, from Rockin' DA Corgis. She's deeply devoted to breeding Pembroke and Cardigan Welsh Corgis. If you live near Grants Pass and you want a purebred Corgi, no matter the type, she's the breeder to visit.
Dawn is strictly against mixing these two types of Corgis, so you can rest assured you're getting only the purest puppies. Dawn's puppies are home-born and raised, and they stay inside until they get big enough to go to a special puppy nursery, at the age of 4 weeks.
Dawn has a rich background and experience of 38 years in veterinary practice. This entitles her to raise puppies the ideal way. And, let me tell you something… she does a fine job. The only problem with her pups is that Corgis shed. But, that's not something unusual, is it?
All of Dawn's Corgis are desensitized to harsh stimulation sounds, and are pawfectly socialized.
As far as their health status is concerned, there's nothing you should be concerned about. These Corgis, including their parents, are completely free of any genetic condition that may affect their quality.
All dogs are tested for DM, VWD1, EIC, as well as heart, eyes, hips, elbows, and patella conditions. They will be covered with a one-year health guarantee in case some genetic condition occurs.
On average, Rockin' DA Corgis has a waiting list of six months, so better call in time. These pups cost $1,750, which is not too bad for a purebred Corgi.
In case you can't drive to pick up your Rockin' Corgi, Dawn can either meet you at the Medford Airport or ship the puppy out with a flight nanny.
Breeder's details
Website: Rockin' DA Corgis
Location: Grants Pass
Phone: 541-218-1299
Email: [email protected]
Social media: Facebook
2. Highland Meadows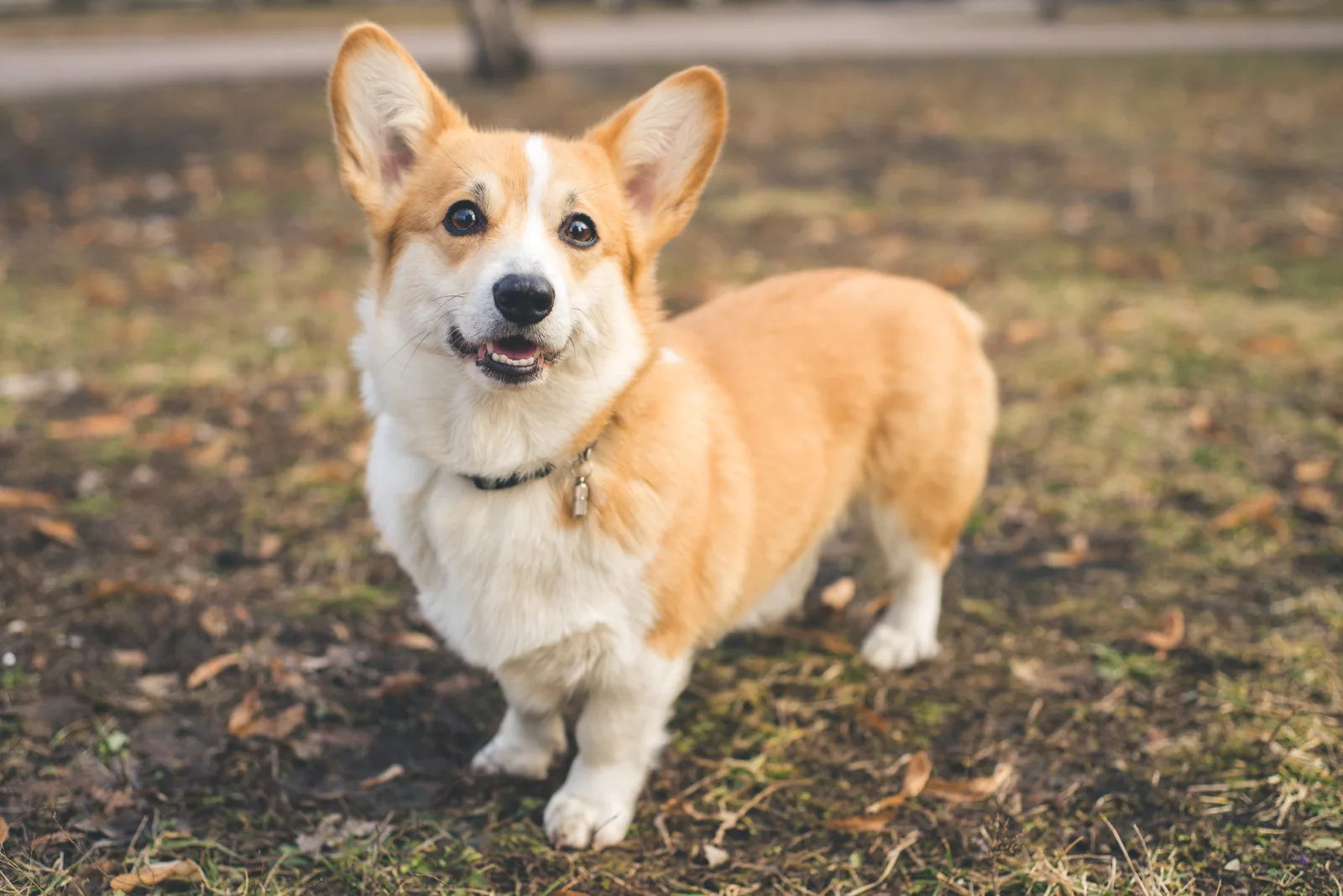 Highland Meadows is a breeder focused on raising pawfect Pembroke Welsh Corgis as well as Border Collies. This puppy heaven is run by a young family – David, Keslie, and their five kids. They all live on a beautiful 20-acre farm near Lebanon, Oregon.
What's so great about Highland Meadows is that they don't raise their dogs just to be companions and family pets. Their Corgis and Collies are excellent protectors of the farm and their humans, and they're great with kids! It's something written in their DNA.
Speaking of their DNA…
Highland Meadows' dogs are submitted to DNA testing to determine whether they are suffering from any genetic condition like Von Willebrand's Disease, Progressive Retinal Atrophy, or MDR1.
These Corgis are usually sold as pet-quality dogs for $3,000. This means limited AKC rights. However, if you want full breeding rights, you'll need to apply and wait to be approved. The price is $500 more.
You don't have to live in Lebanon or in the area to get a Highland Meadows Corgi. The breeder will be more than happy to deliver the puppy to you no matter where in the States you are.
Breeder's details
Website: Highland Meadows
Location: Lebanon
Phone: 541-401-8455
Email: [email protected]
Social media: Facebook and Instagram
3. Crown Corgi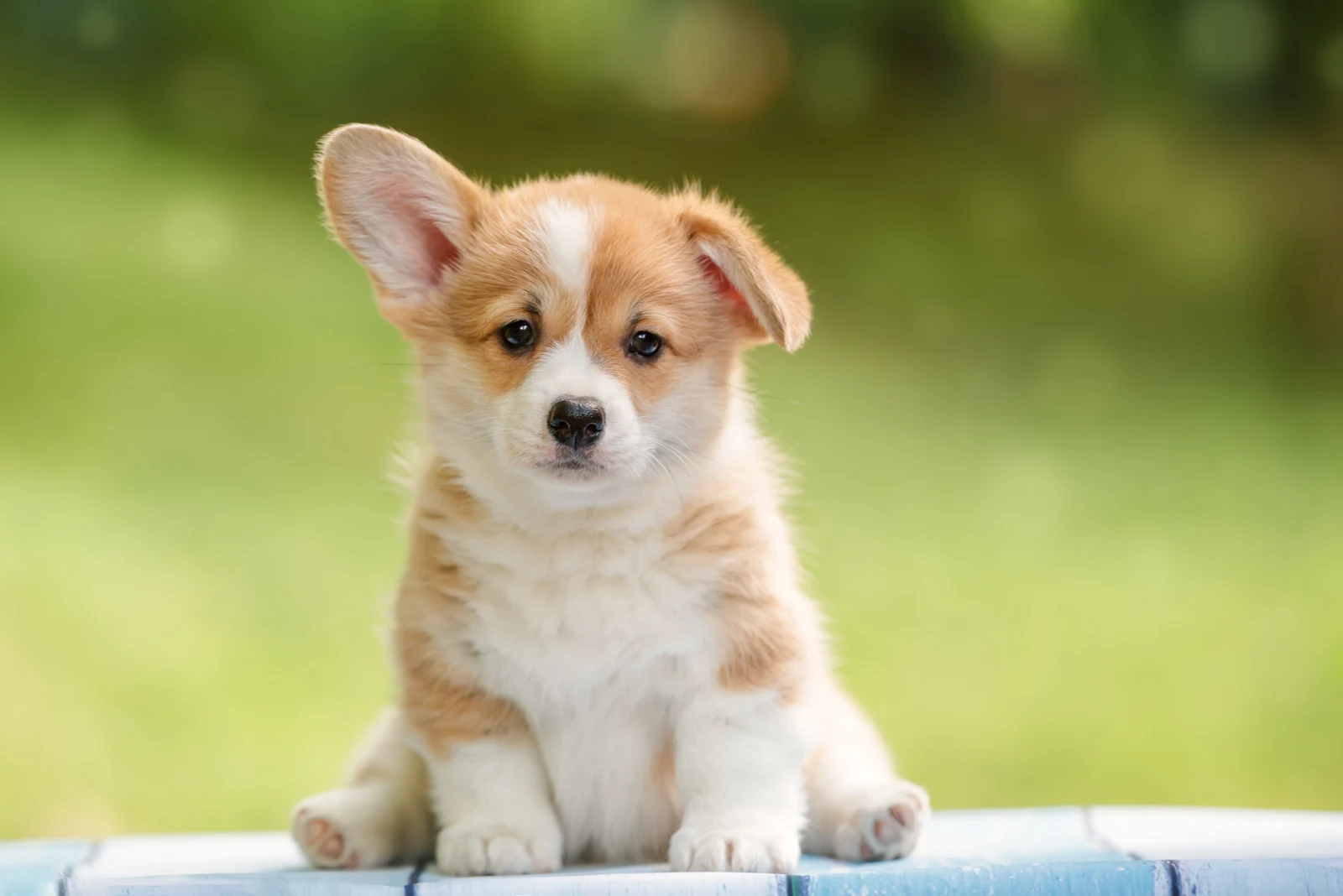 Meet Crown Corgi… dogs with a royal status. The finest Corgis of Southern Oregon are exactly these pups, and you're about to see why they're so special.
Crown Corgi is a professional, yet still a small breeder with a clear goal: to produce only high-quality Corgi puppies. These pups are well-mannered and well-tempered dogs with a great health status and a pleasant appearance.
All Crown Corgi dogs are tested for DM, EIC, vWD1, CAER, HIP, and OFA. The breeder ensures top health… that's something you'll definitely appreciate. But, there's something you're gonna love even more.
Crown Corgis come in lots of lovely shades. This breeder can offer you sable and white, black and white, black head tricolor, and lastly, red head tri color. There's a Corgi color for everyone's preference!
Crown Corgi is an AKC Breeder of Merit, and that tells you a lot about their quality.
Personally, I'm a fan of Crown Corgis because they're perfectly socialized puppies, desensitized, and already introduced to basic obedience and potty training. You can't tell that's not a lovely bonus!
Breeder's details
Website: Crown Corgi
Location: Southern Oregon
Phone: 951-203-9918
Email: [email protected]
Social media: Instagram
4. Potter Farm Corgis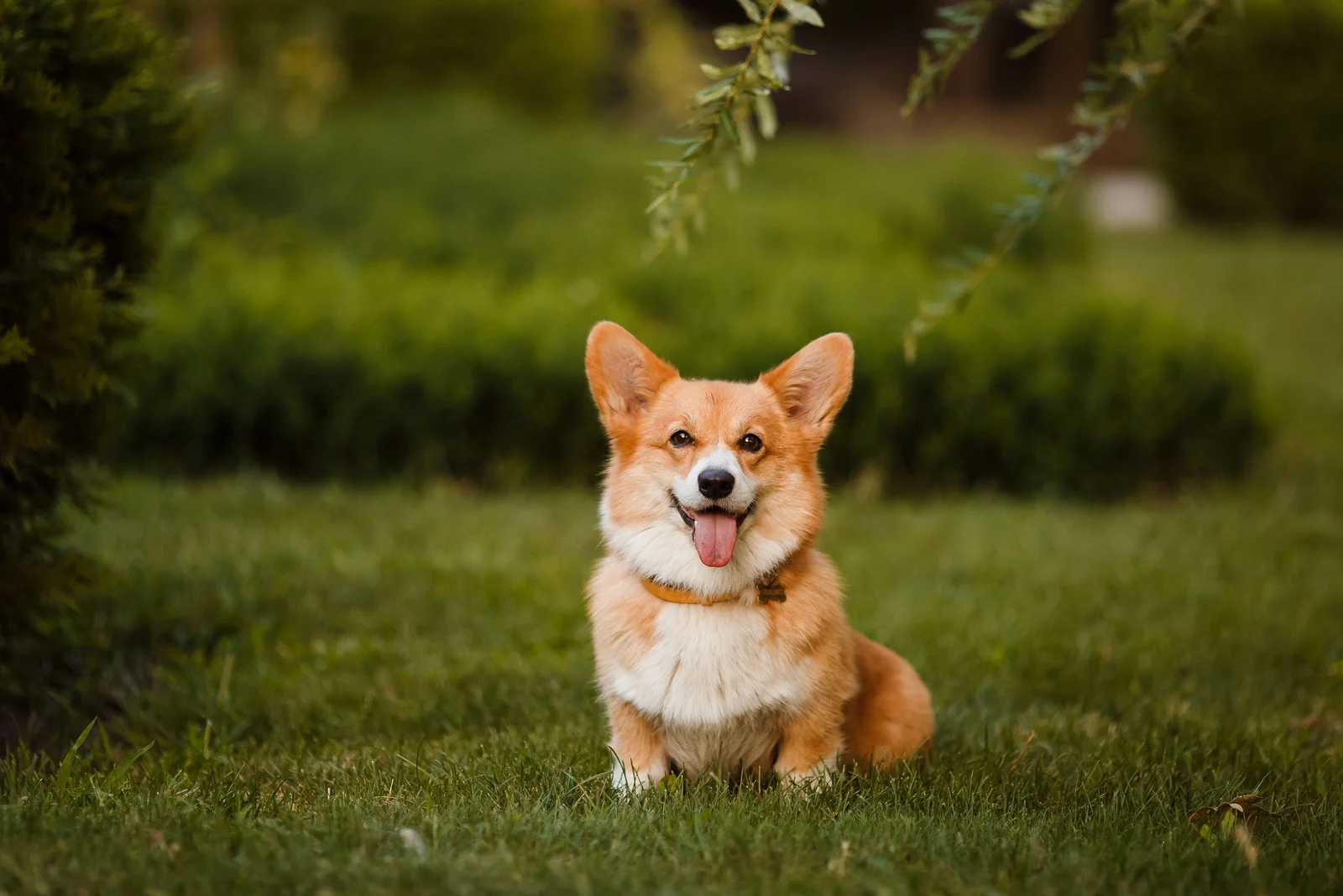 Potter Farm Corgis is a family business that has been focused on bringing you the best Corgi pups for more than 30 years now. The story behind Potter Farm started with Afghan Hounds and Irish Wolfhounds, but they switched focus onto other hounds – our Corgi buddies.
What you should know when getting a Potter Farm Corgi is that all the puppies are 100% clear of any genetic disease, especially degenerative myelopathy. To prove this, there's a one-year health guarantee.
Puppies are handled with utmost care. No puppy will skip their deworming treatments. Vaccinations are a must, as well as always being up to date and properly socialized. Given the fact that Potter Farms breeds and raises inside their family home, you can rest assured that these Corgis will be pawfectly sweet and friendly.
Corgis were bred as hunting dogs, but today, they're more of ideal companions.
Potter Farms is a small family breeder with a breeding program that fits the highest Corgi breed standard.
The reason why I decided to put Potter Farm on this list of the best Corgi breeders in Oregon is the fact that they're also committed to early socialization and dog training. Their Corgis will be submitted to their first potty training lessons, as well as to basic commands.
Once the puppies are ready to go to their furever home, they will be shaped into wonderful little canines.
Breeder's details
Website: Potter Farm Corgis
Location: Dexter
Phone: 458-201-9379
Email: [email protected]
Social media: Facebook
5. Corgis Of Narnia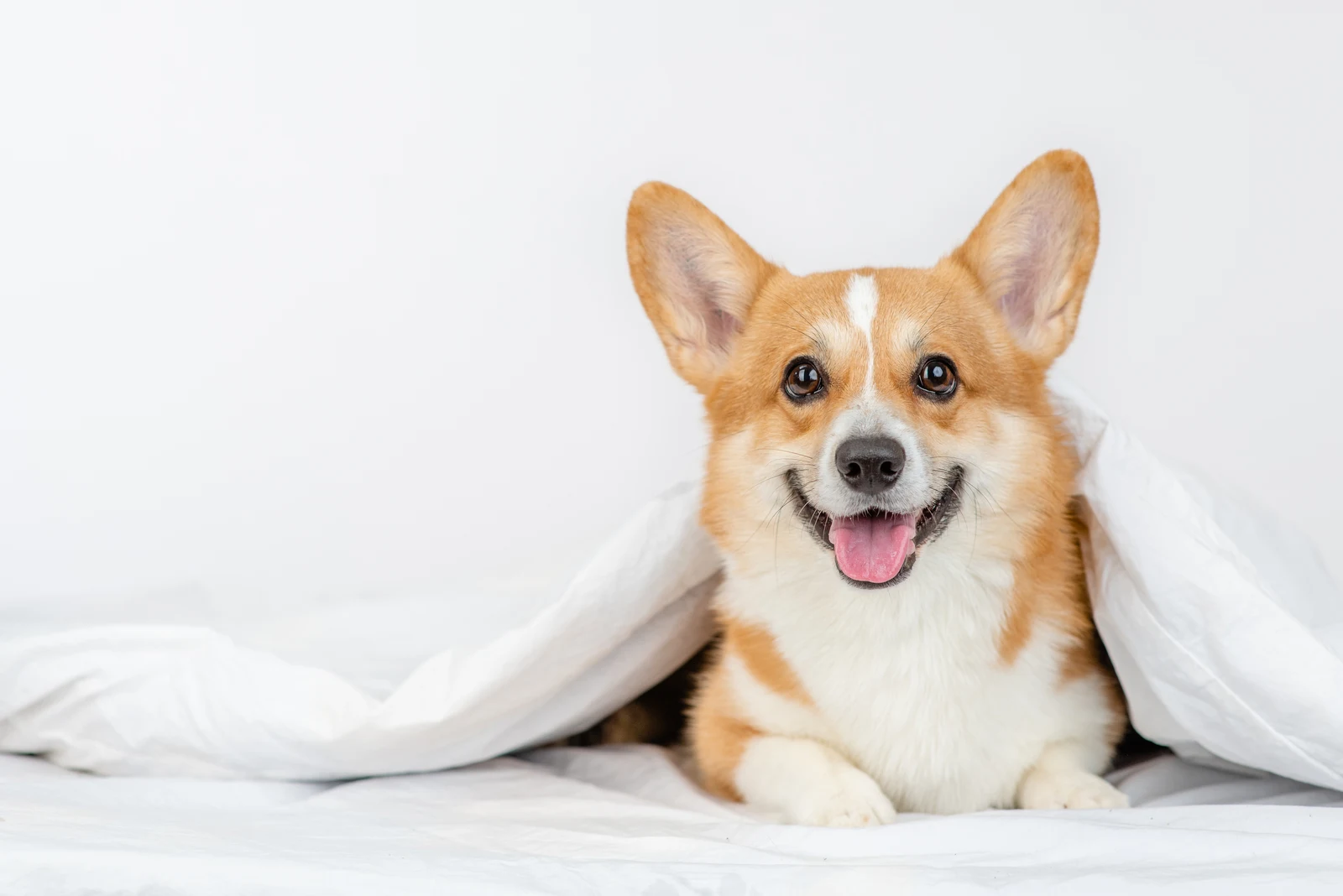 These pups aren't Corgis of Narnia because they belong to the wonderful imagination land of Narnia. These Corgis are from Narnia, Oregon, but the magical part is still present.
If you want only top-quality Pembroke Welsh Corgi puppies, this is the breeder to consider.
Corgis of Narnia have been around since 1977. More than forty years of experience breeding, raising, training, and showing Corgis has resulted in supreme Corgi puppies.
Narnia's Corgis enjoy living far away from city noise. They enjoy life on the farm surrounded by adults, kids, as well as farm animals like poultry, and lastly, cats. These little superstars are fit to win any conformation competition, but they prefer to stay loyal companions.
Corgis of Narnia get to go to their new home on a spay/neuter contract. Once they're ready for adoption, the breeder will prepare a special puppy package containing their medical records, registration papers, some toys, food to last for 4 meals, (not to turn your pup into a fat Corgi), a food bowl, a leash, and a collar.
This is a lovely going-away present that isn't offered by many breeders.
Lastly, I should inform you that Corgis of Narnia can't be shipped via airmail. The breeder demands you come in person and meet your new puppy.
Breeder's details
Website: Corgis Of Narnia
Location: Northwest Oregon
Phone: 503-556-0324
Social media: Facebook
6. Sunflower Farms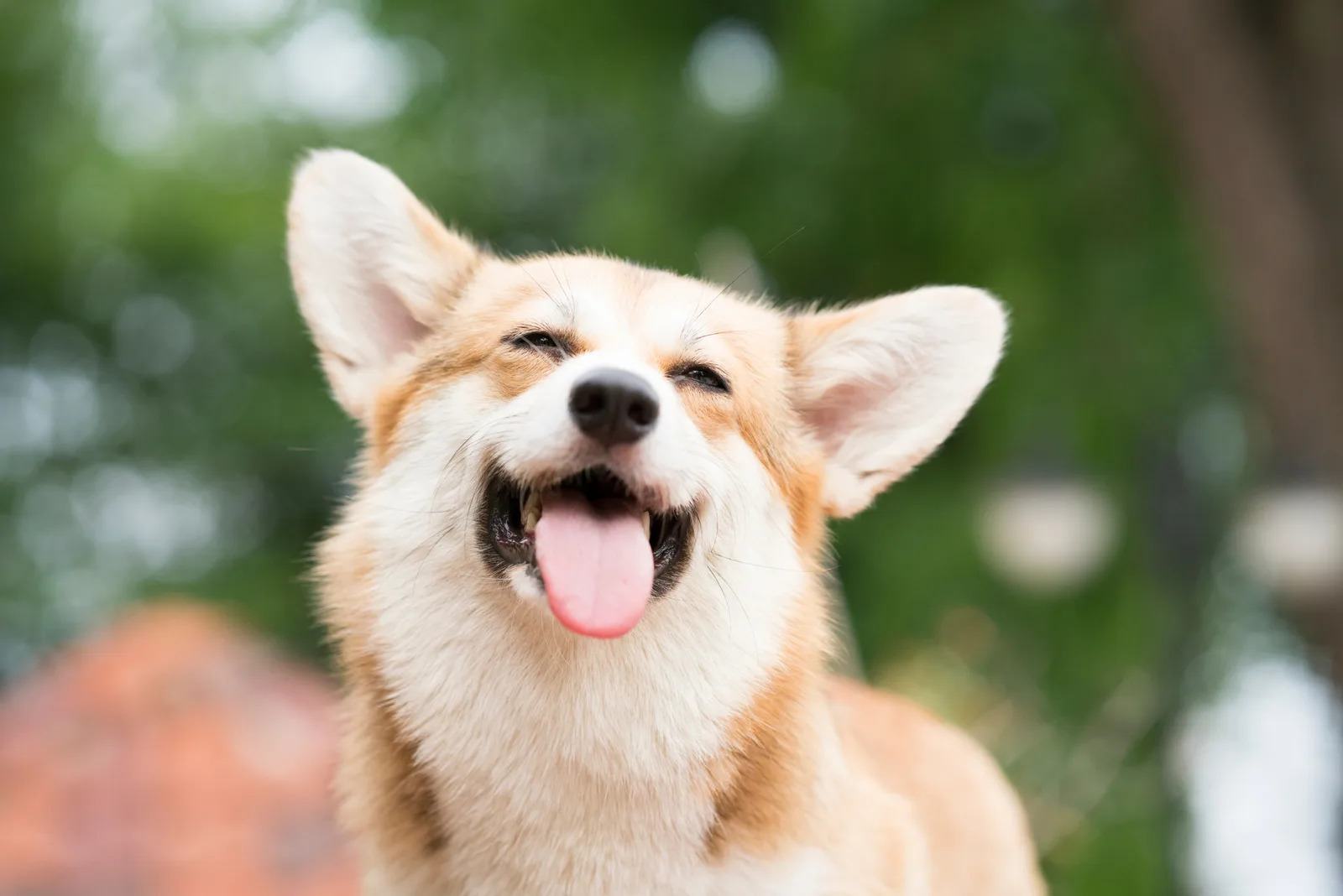 Sunflower Farms is a work of art of a breeder who is not only a breeder, but also a trainer, a person who runs a boarding program, and an AKC CGC Evaluator.
The reason why I decided to put Sunflower Farms on this list of best Corgi breeders in Oregon is because they have an individual approach to each puppy. No Corgi will be left behind or forgotten to test and get checked by the vet.
Sunflower Farms' Corgis are dogs of great health and zero genetic conditions. If you don't believe me, then believe this breeder who was awarded with the AKC Bred With H.E.A.R.T. title.
Sunflower Corgis are wonderfully socialized and sweet dogs that will cost you $2,000. They're always accepting puppy applications, so reach out and see if they have available pups.
What sets this breeder apart from others on this list is the fact that they breed not only standard Corgis, but also fluffy Corgis. The fluffy version of our Corgi buddy costs $3,000. They're all sold on a limited contract to pet homes only.
To rest assured they come from a trusted source and that they carry no health defects, the breeder offers a two-year guarantee with each pup.
Breeder's details
Website: Sunflower Farms
Location: Oregon
Phone: 541-819-0504
Email: [email protected]
7. Corgi Valley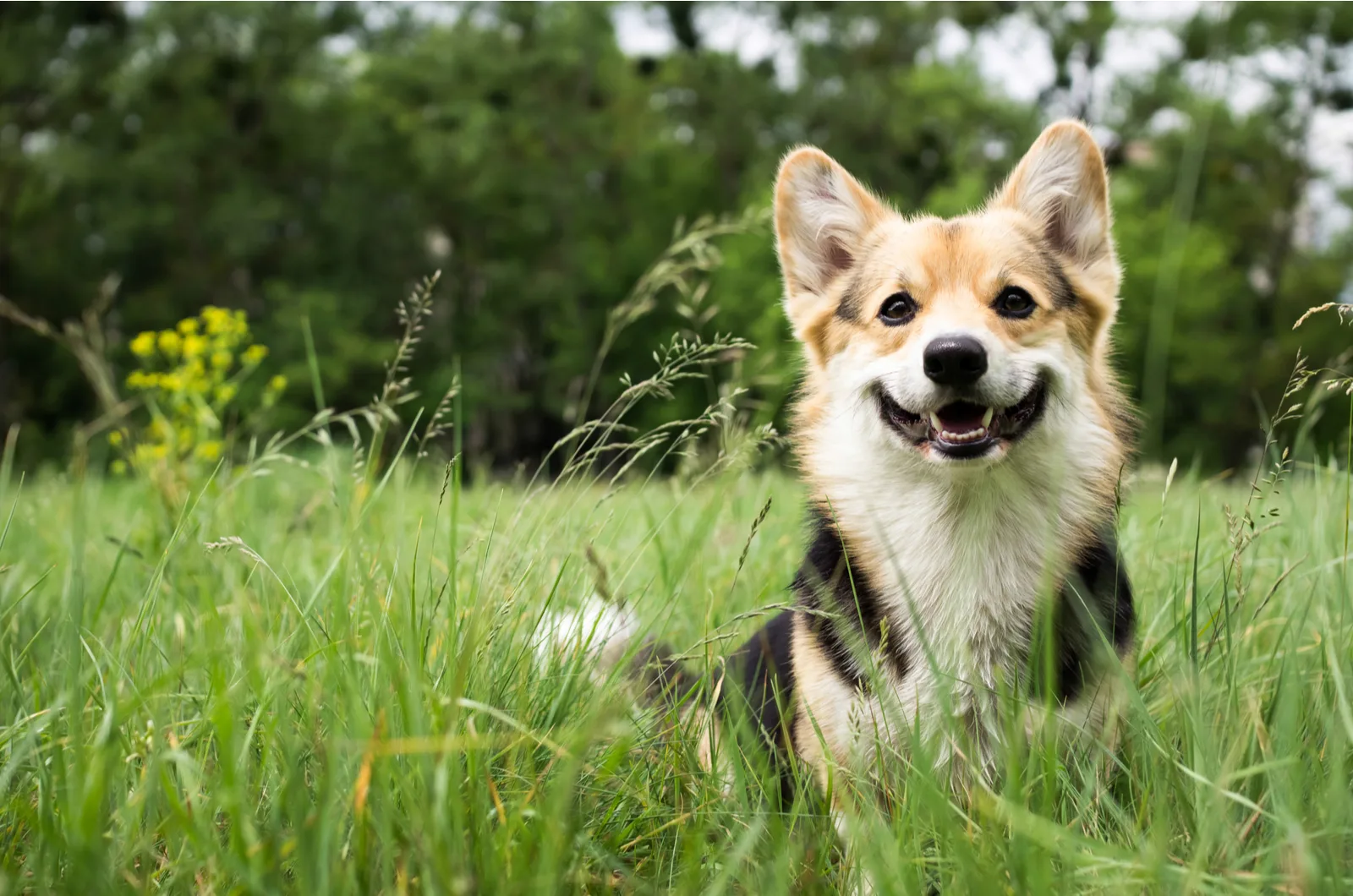 You don't get to see Corgi and Auggie breeders that often. The next breeder on our list of the finest Corgi breeders in Oregon possesses immense love for Corgis and their cross puppies with the Australian Shepherd. You'll come for the Corgi, but you'll certainly take home an Auggy, too.
Corgi Valley hasn't been in the breeding business for decades, but that didn't stop them from becoming one of the best breeders in Oregon. The family business started back in 2016, and it has a terrific predisposition to last for many years.
These Corgis are true farm animals, enjoying living with sheep. You can't find a better Corgi experience than with this breeder.
On average, Corgi Valley puppies cost around $1,500. Make sure you stay updated in order to see news about their upcoming litters.
Breeder's details
Website: Corgi Valley
Location: Southern Oregon
Email: [email protected]
Social media: Instagram
8. Foxie Moxie Corgis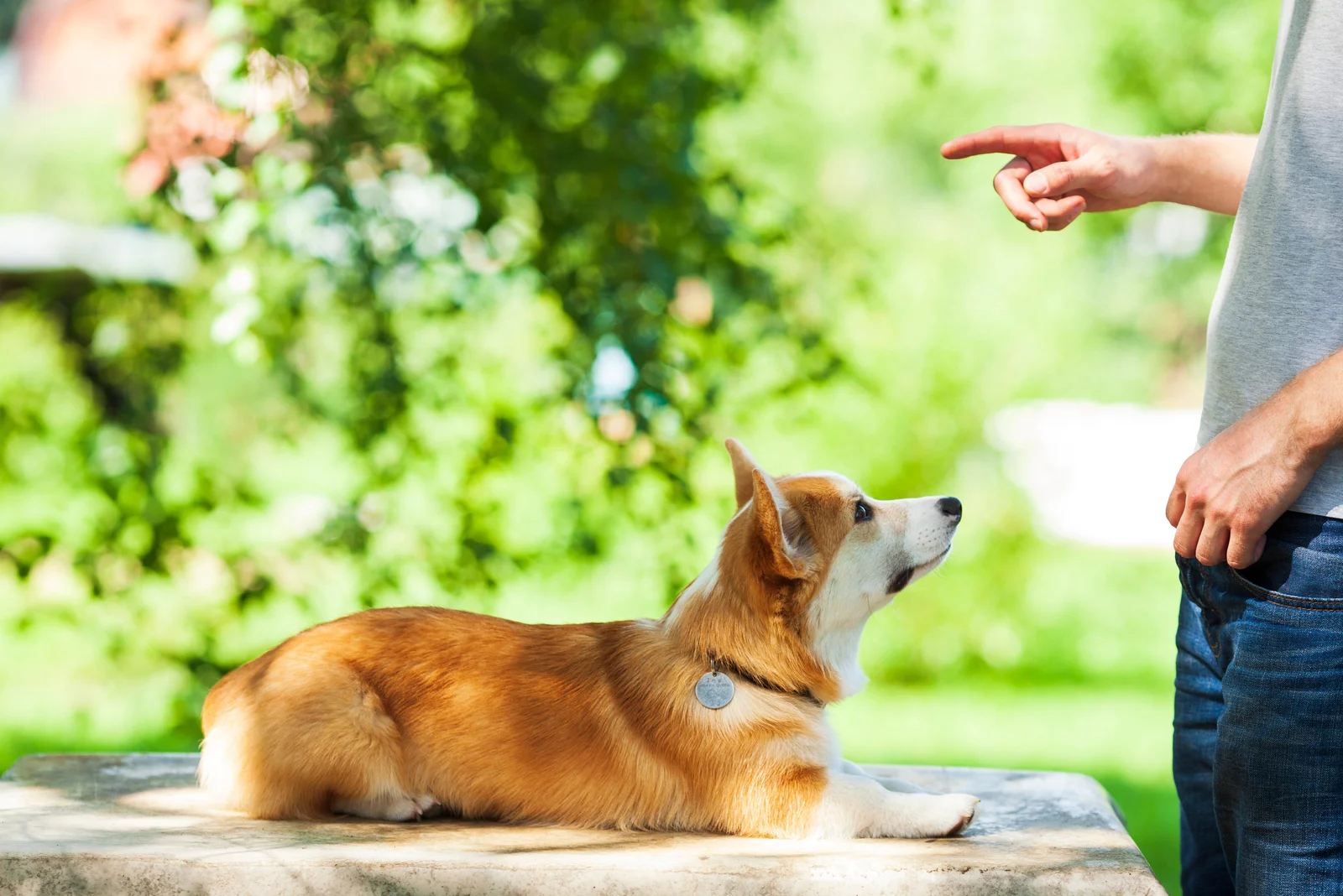 When you go to Foxie Moxie's website, a bunch of pawdorable Corgi butts will welcome you in, and there's nothing cuter than a fluffy Corgi!
Meet one of the best Corgi breeders in Oregon… precisely its central part. Foxie Moxie Corgis hasn't been around for too long, but they already have AKC recognition and the Good Dog ribbon.
Foxie Moxie's adult dogs have all been tested for various genetic conditions and they're all clear. This means they can produce Corgi puppies of top quality. If you need a Pembroke Welsh Corgi, you contact Foxie Moxie.
This breeder offers a wonderful two-year health guarantee on genetic defects, supported by OFA, CERF, and Pen Hip test documentation. Puppies will be healthy and ready to go to their new home.
Compared to some other Corgi breeders, Foxie Moxie has two to three litters each year, so you'll definitely be able to find your ideal Corgi puppy.
As for the price, these Corgis are usually priced at $2,500 to $3,000.
Breeder's details
Website: Foxie Moxie Corgis
Location: Prineville
Phone: 541-419-2354
Email: [email protected]
Social media: Facebook and Instagram
What's The Verdict?
So, which of these Corgi breeders in Oregon is your favorite?
There are a lot of options, and surprisingly, enough good Corgi breeders, so you shouldn't feel like you're in trouble. Getting a fine Corgi puppy in Oregon is a piece of cake. You just have to pick one of these top 8 breeders and see if they have available puppies.
Trust me… they all have scheduled litters, and they rarely have puppies available immediately. Most puppies are already spoken for even before they're born.
Just grab that phone or write an email if you're more comfortable with that, and reach out. The mentioned breeders will be more than happy to introduce you to their dogs and welcome you into their big, fluffy family.