The Cocker Spaniel is a medium-sized dog, known for its extremely cheerful character and long hair. These dogs were originally bred in the UK for bird hunting. Once known as gundogs, Cocker Spaniels are favorite family pets, and since they adapt very easily to living space, they are equally suitable for living in an apartment and living in a house with a large yard.
Cocker Spaniels are great family dogs, but they are no less successful in the conformation show ring, as well as in fieldwork and obedience competitions.
In 1946, the American Kennel Club (AKC) recognized two different breeds of this dog: the English Cocker Spaniel, and the American Cocker Spaniel.
Cocker Spaniel dogs come in a variety of colors, yet blue roan is the most popular one. Some colors, such as lemon and white, sable, and sable and tan are not considered standard colors for Cocker Spaniels.
Cocker Spaniards love to make their human family happy, and they are very obedient dogs. But, that doesn't mean that their urge to hunt is completely gone in these dogs: when you're in public with a Cocker Spaniel, it's always necessary to keep him on a leash because they'll probably run after birds and similar prey.
If you can see a Cocker Spaniel as your future puppy, today, we will help you find these loveable pooches. So, read our list of seven reliable Cocker Spaniel breeders in the UK!
Cocker Spaniel Puppies For Sale In The UK
When planning to buy a particular type of dog, it is common to try to find out as much as possible about the dog's main characteristics, the food that best suits it, possible health problems that the dog breed may deal with, and the average price of the dog you intend to adopt.
Once you've done all that, it's time to find the perfect breeder for your future Cocker Spaniel! Here, we jump in with our list of seven reputable Cocker Spaniel breeders in the UK.
We assure you that all the mentioned breeders are trustworthy and professional, and that you will not make a mistake if you choose any of them.
1. Cassalwood Cocker Spaniels, Gainsborough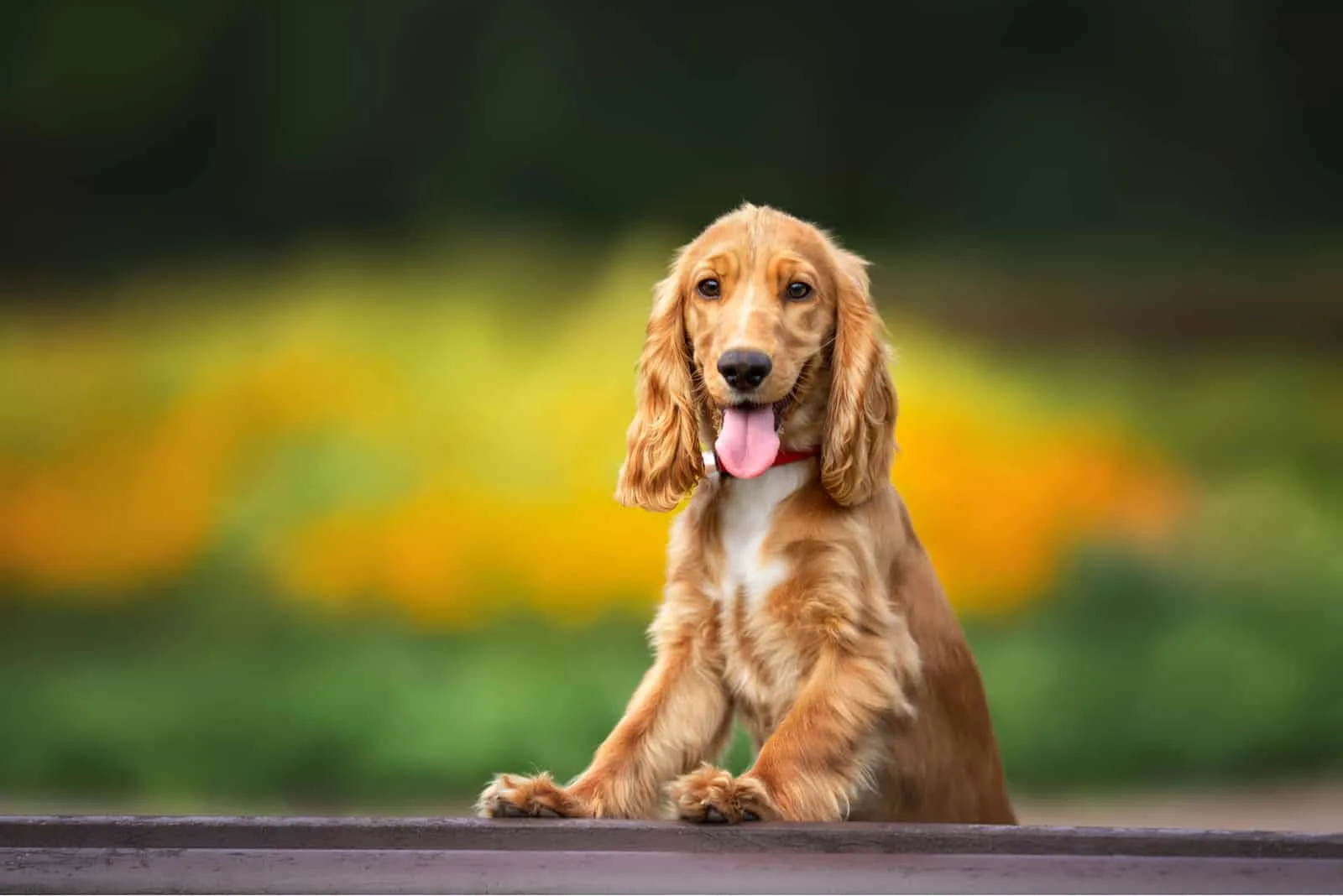 Cassalwood Cocker Spaniels is located in Gainsborough, and they have been breeding Cocker Spaniel dogs since 1995. This breeder's first dog was a blue roan Cocker Spaniel named Cassie. All of Cassalwood's puppies today are DNA-pcrd-PRA (Progressive rod cone degeneration – Progressive Retinal Atrophy) tested.
Puppies at Cassalwood Cocker Spaniels are bred from parti-colored, show-type Spaniels, and here, you can find the following Cocker Spaniel colors:
• Blue roan
• Blue roan and tan
• Black and white
• Orange roan
• Orange and white
Puppies from Cassalwood Cocker Spaniels are socialized with people and other dogs from an early age. Also, before they are ready to go to their new home, these puppies are dewormed, de-flead, microchipped, and KC-registered.
They will go to their new owners with a puppy pack consisting of dog food and a teddy blanket to comfort them in their first nights away from their birth kennel.
Breeder Info
Location: Low Farm Cottage, Harpswell, Gainsborough DN21 5XD, United Kingdom
Website: Cassalwood Cocker Spaniels
E-mail: [email protected]
Phone number: +44-142-783-8643
2. Diamondfinda Working Cocker Spaniels, Shropshire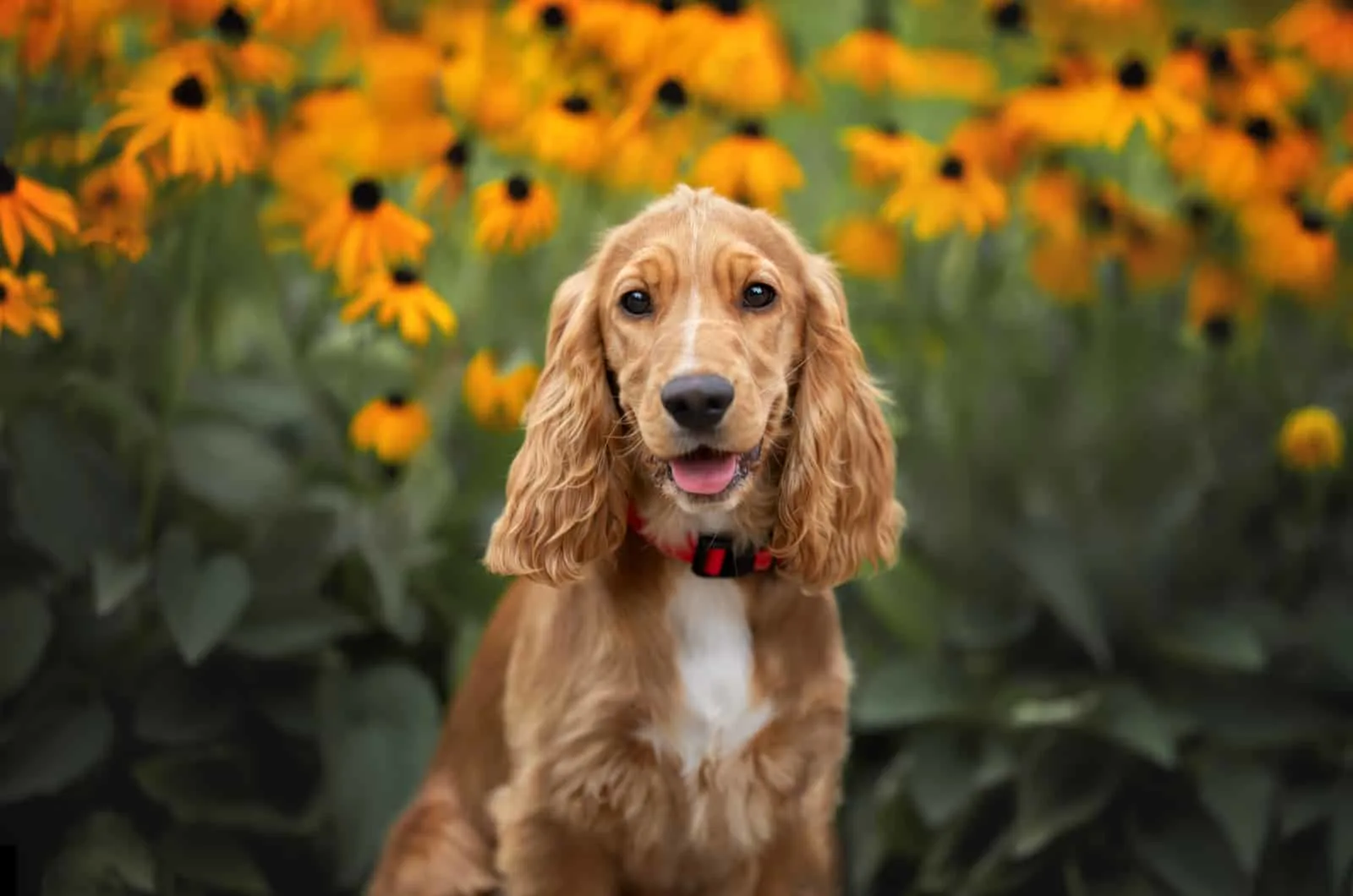 Diamondfinda Working Cocker Spaniels is a family-owned kennel in Shropshire, which is focused on gundog breeding and training working-type Cocker Spaniels. These breeders initially started with Labradors, but then fell in love with wonderful Cocker Spaniel dogs.
All Diamondfinda's Cocker Spaniels are from the best working and field trial bloodlines. Their working dogs enjoy 5500 acres where they can run and train as much as they want. If you decide to buy a Cocker Spaniel puppy from these breeders, you will get the following:
• puppy registered with the Kennel Club
• puppy microchipped, health tested, and dewormed
• puppy with a five-generation pedigree
If you are in search of the perfect Cocker Spaniel, the breeders from Diamondfinda Working Cocker Spaniels ask you to join their waiting list and write them an email explaining what kind of dog you are expecting to get, as well as what your home and your lifestyle is like.
Breeder Info
Location: Shropshire, UK
Website: Diamondfinda Working Cocker Spaniels
E-mail: [email protected]
Phone number: +44 741-984-2915
3. Greenfox Gundogs, Norfolk
Greenfox Gundogs is a kennel located near Downham Market, Norfolk, and is owned by Andrew and Rebecca Gyton. These breeders work with Cocker Spaniels and Labradors. Their dogs come from the best field trials and working bloodlines in the United Kingdom, and they all are Kennel-Club registered.
Many of their dogs are now living in different cities in the UK, while some have also gone to their forever home in France, Norway, Belgium, and the United States.
Besides being great as working dogs, some of the Greenfox Gundogs' Cocker Spaniels become exceptional police dogs and medical dogs, while some are extremely active dogs competing in flyball and agility.
If you are looking for a versatile Cocker Spaniel, I think this kennel might just be the right place for you!
Breeder Info
Location: Norfolk, East Anglia, UK
Website: Greenfox Gundogs
E-mail: [email protected]
Phone number: +44 788-418-6874
4. Hollymow – Cockerpoos And Cocker Spaniels, Newark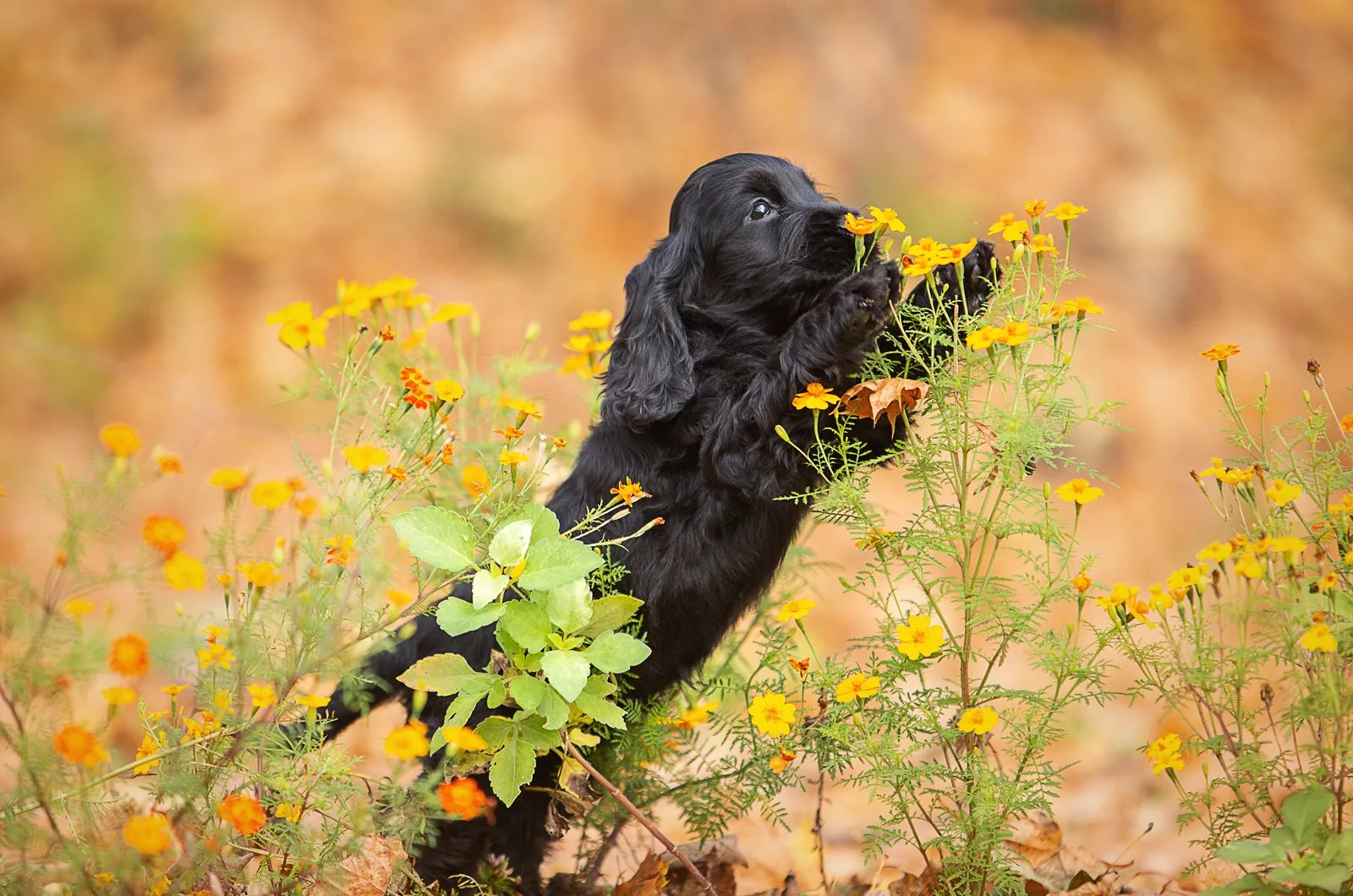 Hollymow Cockerpoos And Cocker Spaniels is a small, family-owned kennel in Newark. These breeders raise Cocker Spaniels in almost every color, but they are mostly focused on roan Spaniels. All dogs are socialized from a very early age.
The breeder behind this kennel, Victoria, says how dogs have always been her biggest joy, and that dog grooming is her main business. Many of her puppies are now living in all parts of the United Kingdom, while some of them even went to Germany and France.
Victoria loves to receive emails and photos from new owners, and to see how her puppies are progressing day by day!
Victoria states how Cocker Spaniels are sociable, loving, and intelligent dogs. According to her, they will be happy to train with you, but they also don't mind spending the afternoon on the sofa with their favorite humans.
Breeder Info
Location: 2 Old Rufford Rd, Ollerton, Newark NG22 9BY, United Kingdom
Website: Hollymow – Cockerpoos And Cocker Spaniels
E-mail: [email protected]
Phone number: +44 777-311-7447
5. Kyna Cockers, Merseyside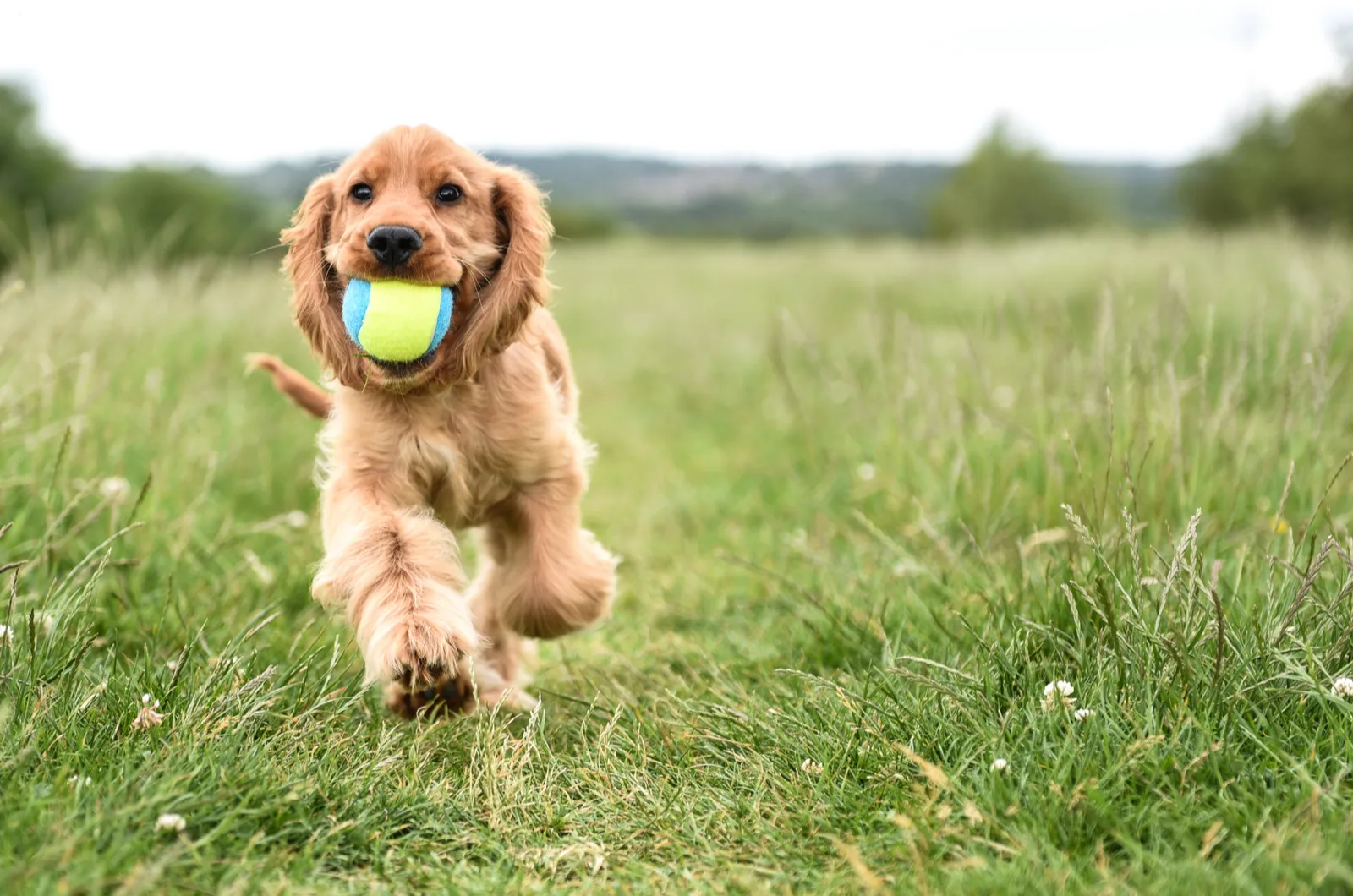 Kyna Cockers is a kennel located in Merseyside, working very hard to breed top-quality Cocker Spaniels of great temperament and health. All their dogs are health tested, and they are being raised according to the breed standard.
Kyna Cockers has been in the Cocker Spaniel breeding business since 1998. The breeder behind this kennel, Debbie, is a member of The Breed Club of Cocker Spaniels. Kyna Cockers' stud dogs are tested via Optigen DNA, PRCD PRA, Antagene DNA FN, BVA/KC, and eye tested for CPRA.
Their puppies come in black and white, orange roan, blue roan, and tri-color. Besides going to many different cities throughout the United Kingdom, many of Kyna Cockers' dogs are now living in Sweden, Romania, France, the Netherlands, and even South Africa.
Breeder Info
Location: 33 Alice St, Saint Helens WA9 3LL, United Kingdom
Website: Kyna Cockers
E-mail: [email protected]
Phone number: +44-778-644-6062
6. Martinshaw Kennels, Leicester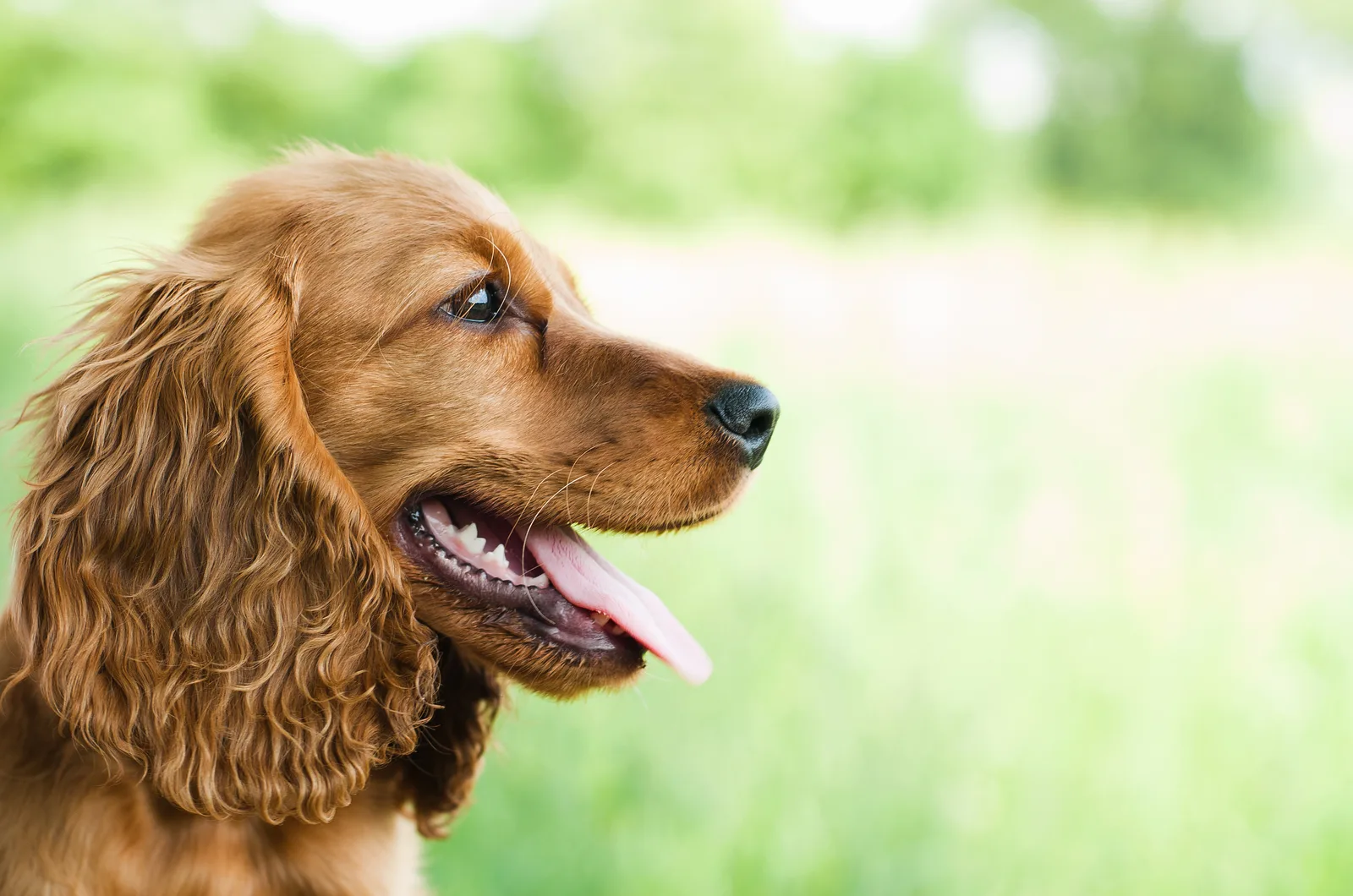 Martinshaw Kennels is a licensed Cocker Spaniel breeder located in Leicester. They breed their Spaniels on a 300-acre large property. These breeders are proud to say they are breeding well-socialized, healthy puppies that are perfect family pets.
Martinshaw Kennels' Cocker Spaniels are more focused on the field variety rather than show Cockers.
All puppies will go to their forever home after their microchips and vaccinations are done and they have a supply of food. Potential future owners are welcome to visit Martinshaw Kennels when newborn puppies will be at least one week old.
If you meet a puppy that you would like to become your furry companion, you will be able to make a reservation and pay a non-refundable deposit.
Breeders from Martinshaw Kennels want all dog lovers to know how Cocker Spaniels are wonderful dogs, especially with their love for children, and that they will be the most loyal dog to everyone.
Breeder Info
Location: 191 Markfield Rd, Groby, Leicester LE6 0FT, United Kingdom
Website: Martinshaw Kennels
E-mail: [email protected]
Phone number: +44-153-024-3874
7. Pexswillow Dogs, Macclesfield
Pexswillow Dogs is a kennel founded in 1973, in Macclesfield. These breeders have been raising all sizes of dogs for 40 years. Some of their dogs are excellent family companions, while some of them are equally good as working dogs.
Besides Cocker Spaniels, Pexswillow breeders also raise the following dog breeds:
• Chihuahuas
• Labradors
• Labradoodles
• Yorkshire Terriers
If you have any questions about Cocker Spaniels, these breeders will be happy to help you with everything: from healthcare to training to nutrition.
The breeders from Pexswillow Dogs state how Spaniels are affectionate and trusting companions, so you should not think much: take a look at their gallery of all of their wonderful studs and bitches and find your perfect Cocker Spaniel puppy!
Breeder Info
Location: Pexall Rd, Macclesfield SK11 9HZ, United Kingdom
Website: Pexswillow Dogs
E-mail: [email protected]
Phone number: +44-126-022-3557
What Is The Average Cost Of A Cocker Spaniel Puppy?
We all agree that Cocker Spaniels are indeed adorable dogs that are perfect for families with small children. Now, I am sure that one thing that interests you the most is the cost of a Cocker Spaniel puppy.
You can expect to pay anywhere between £900 and £2,500 for a Cocker Spaniel puppy from a reputable breeder in the United Kingdom.
Of course, the price can vary depending on many factors. If a breeder is raising Cocker Spaniels of a champion bloodline, their price might be as high as £8,000!
If this dog is of rare colors, such as silver, brown roan, or red roan, you can also expect to pay a higher price in comparison to Cocker Spaniel breeders of more standard colors, such as black, red, or brown.
One thing that all future dog owners should consider is adoption. Just imagine how much it would mean if you give a safe home to one little puppy! The adoption of a Cocker Spaniel puppy could only cost you from £40 to £400.
You can find all the important information on adopting a Cocker Spaniel dog on the official website of the Cocker Spaniel Club.
Final Word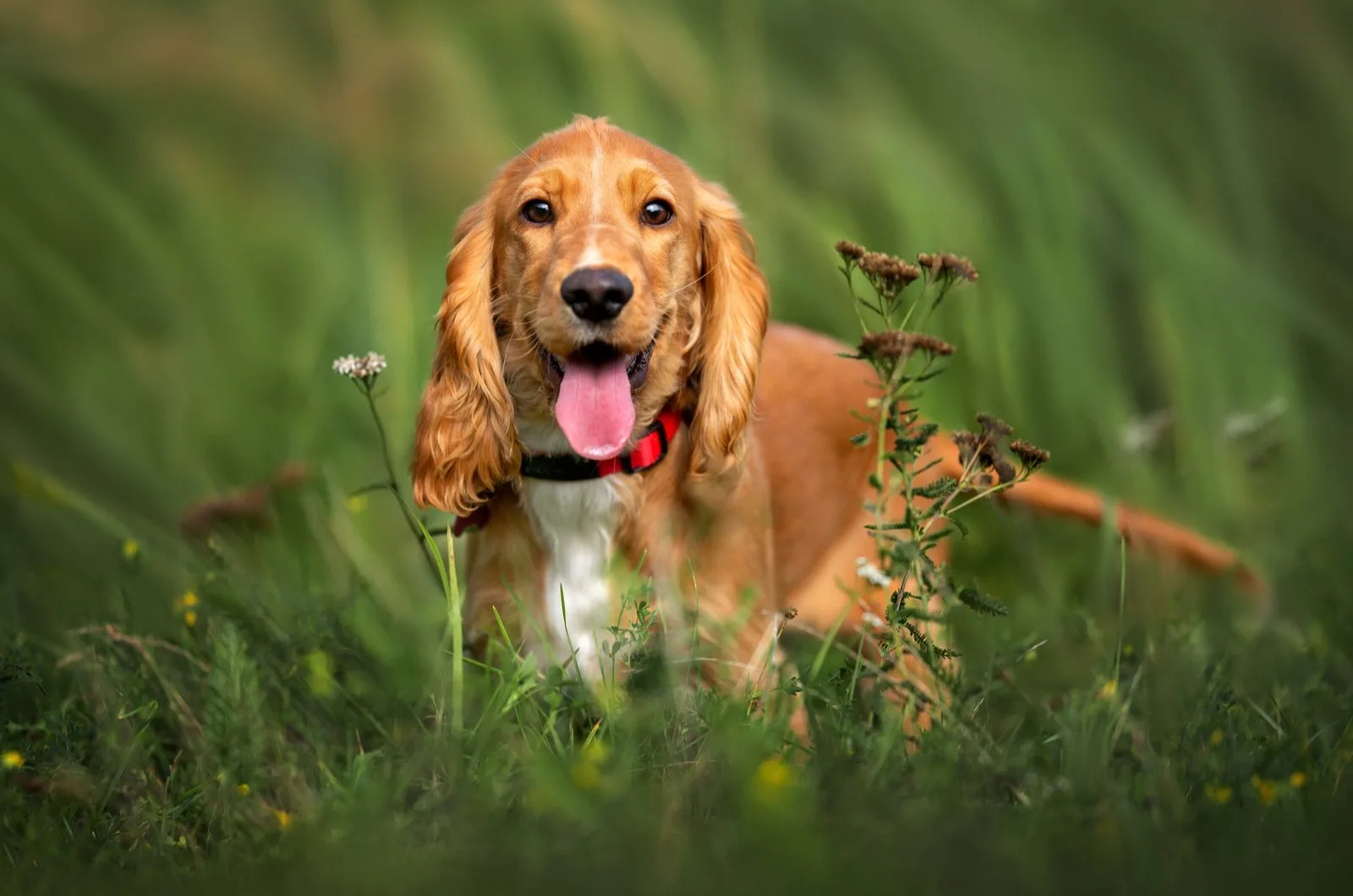 Cocker Spaniels are beautiful, gentle, smart, and energetic dogs that are equally recognized as beloved pets and as show dogs. For many years, this type of dog has been popular all over the world, including the United Kingdom.
Therefore, wherever you live, you will most likely find out where you can buy a Cocker Spaniel with one click. But, be careful – not all the names you find on the internet are responsible breeders who will meet your requirements.
Some may not sell purebred dogs as they claim, or they might give you incomplete or partially accurate information. What you need to look for is an assured breeder who will offer you all the information about the dog's health tests, his parents, as well as the dog's character and abilities.
Before buying, it would be good to go and visit several Cocker Spaniel breeders. Perhaps it is by comparing the relationships of several different breeders and their dogs that you will make the final decision to buy a dog.
Don't underestimate the importance of expanding your family with another member because, trust us, a Cocker Spaniel puppy will truly become part of your family!
Finally, we hope that in your search of the perfect puppy, you will consider our list of seven reliable Cocker Spaniel breeders in the UK.
All of these breeders have great reviews, show genuine concern for the well-being of their puppies, and always do everything they can for their puppies to end up in families that will give them a lot of love and attention!
Related Articles
• Are Cocker Spaniels Hypoallergenic? What You Need To Know
• Male Vs. Female Cocker Spaniel: The Sweetest Dilemma Ever
• Top 7 Best Cocker Spaniel Breeders In Ontario Of 2022
• The Top 10 Most Reputable Golden Retriever Breeders In The UK