Finding a dog breed that is going to be the perfect match for you is never an easy task. Trust us… we have been there. There are a lot of things you need to take into consideration.
One dog might be an amazing match for some families while that same dog might be a struggle for others. We are true believers that there is no imperfect dog, just some might be a better fit for someone.
Since you are reading this article, we can tell that the Cocker Spaniel has made the cut when it comes to your search for the perfect dog, and we can tell you straight up that you have impeccable taste.
If you live in Oregon, we have good news for you. In this article, you will be able to see a list of only the best Cocker Spaniel breeders in Oregon. We, at PupVine, do not take the task of finding some of the best and most reputable breeders easily.
You can be sure that a lot of research has been done, and that you will be listed with only the breeders that we have found to be worthy enough.
Cute Cocker Spaniel Puppies For Sale In Oregon
Once you have established a dog breed that you like the most, we need to tell you that your job is not done quite yet. Oh, no, no!
The next step that separates you from bringing your dog home is one that you need to take as seriously as finding the perfect breed, if not even more seriously. And, that step is finding a reputable breeder.
When you have a specific breed and you are looking for a breeder in a specific place, your options might be limited, but don't worry – the list might not be long, but it contains only the most reputable Cocker Spaniel breeders.
Let us start with the list of the Cocker Spaniel breeders we picked for you.
1. Cuttin Blue Farms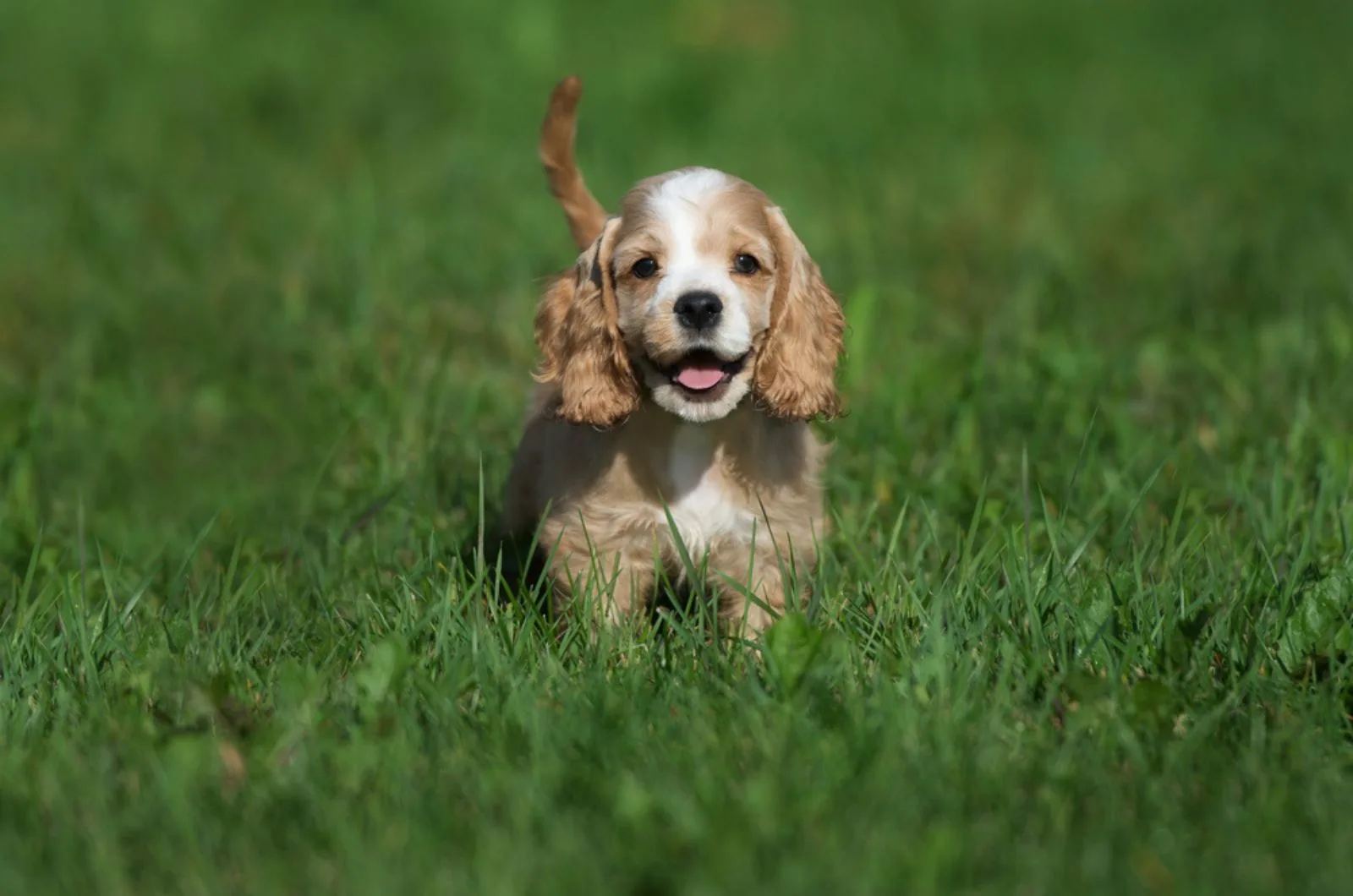 Cuttin Blue Farms is owned by Kay and Blaine. Kay has 30 years of experience with dogs, and Blaine has 20 years of experience with horses. Together, they make the perfect team, and they strive for breeding perfect family members, and even service dogs.
They breed American Cocker Spaniels, and they have perfected their breeding program so that all their dogs are within the American Kennel Club (AKC) standards.
A family of 5 is included in breeding these pooches. If you are thinking about getting a dog from them, we will list all of the things that you can expect from them.
– The most important thing is that you will be getting a healthy Cocker Spaniel. They put their dogs through a detailed veterinary check.
– Your pooch will be dewormed and microchipped.
– All proper vaccinations will be given to your potential future pooch.
– You will get a one-year genetic guarantee that also includes health testing of the dog's parents.
– The pooch will be grass and crate trained.
– You will be given a puppy kit that includes a toy, a blanket that has the scent of the puppy's mother and siblings, a bit of food that they have been giving the puppy, a leash, a collar, and many more things.
– If you need any help or support, they are more than willing to help you out.
Your potential future pooch will be socialized because they are surrounded with kids, other animals, and dogs. This is an amazing start, but they want you to know that you need to keep up with the socialization process until they are at least one year old.
If you have any questions, they are more than happy to answer them. They love when possible future dog owners contact them and stay in touch with them.
We advise you to visit their website for even more information, and to see all the pictures of their amazing and adorable dogs.
Cuttin Blue Farms Details
Website: Cuttin Blue Farms
Location: San Diego and Idaho
Phone: San Diego: 760.509.5257, Idaho: 760.509.5257
2. DutchHaven Cockers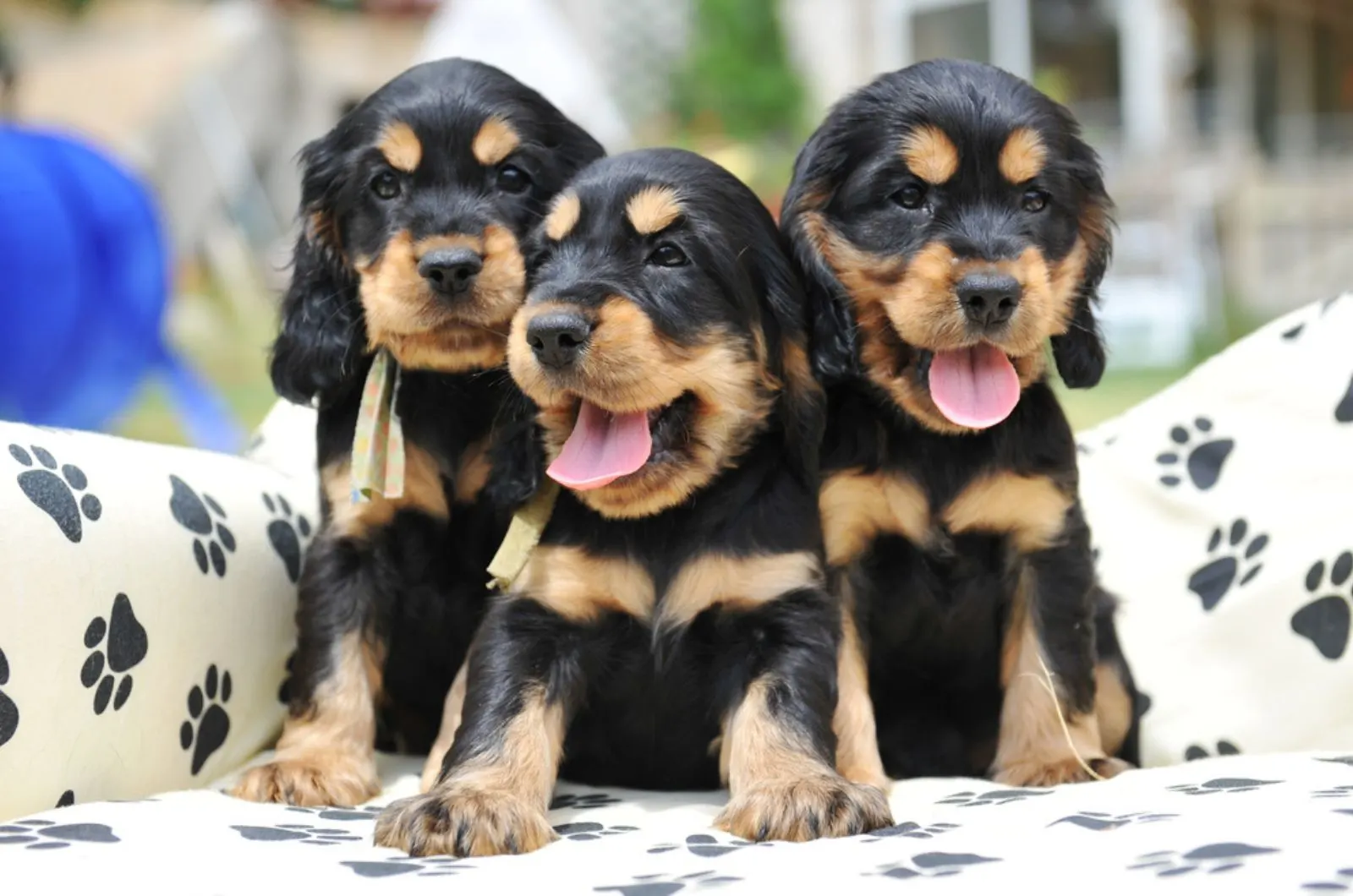 DutchHaven Cockers is owned by Julie and Sam White. They love their dogs, and they are determined to find perfect loving families for their amazing doggies.
But, the first thing is the health of the puppies. They take their dogs and puppies for all the regular health checks, and you will be given all the health guarantees that you want. They want you to know that they take proper care of the pooches, which is the sign of a good breeder.
They have a yard where they let their dogs play with each other, and it is a true small heaven on earth for them. Since they figured out that Cockers love water, they provided them with a small pond where they can play.
This is a good thing for future owners because their puppies get used to a lot of things before they come to you.
All of the dogs and puppies live with them in their home… not in a kennel somewhere outside. They even sleep with them in their bed. Talk about getting them spoiled – we love it.
You can always check out their website for more information and see pictures of their dogs. If you have any questions, they invite you to contact them. If you are serious about purchasing a puppy from them, they will love to stay in touch with you in the future.
They will help you in any way you need, and they will give you all the advice so that you will be even more prepared when the puppy arrives at your home.
DutchHaven Cockers Details
Website: DutchHaven Cockers
Location: McMinnville, Oregon
Email: [email protected]
3. Crack O' Dawn Cockers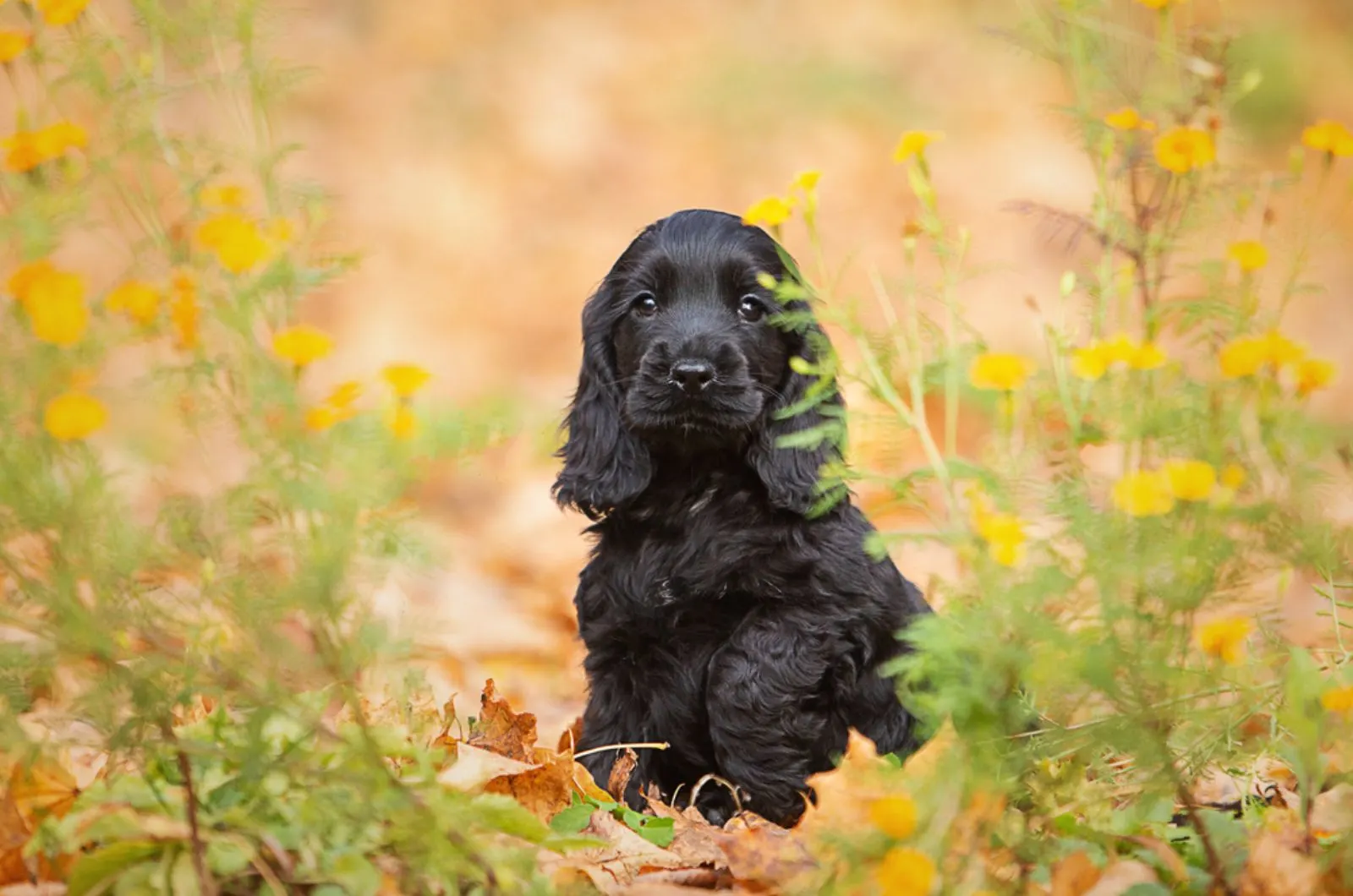 Crack O' Dawn Cockers is owned by people who breed English Cocker Spaniels. Their Cockers are field bred, and they want every future dog owner who is interested in their dogs to know that.
Their pooches are amazing if you want a hunting dog, but they are also bred to be a person's best friend, meaning they can only be family pets if you want that option.
They have a lot of fields around their property, and they take their dogs regularly to them, but, of course, just when they are the right age for that. You will be able to see that these small dogs can run through a field or any large area in no time if they are hunting for a bird or chasing a toy.
Their dogs are raised in their home. In the first period of the puppies' life, they live in a whelping room. When they turn 4 weeks of age, they are transitioned into a puppy pen.
These puppies are almost never alone, and all the family members check on them on a daily basis.
They are very serious about giving the pooches as much experiences as possible without making them stressed or overwhelmed.
If you want to see more details as to how they raise their puppies, you can always visit their website.
Crack O' Dawn Cockers Details
Website: Crack O' Dawn Cockers
Location: Southern Oregon area, just outside the city of Ashland
Email: [email protected]
To Buy Or To Adopt?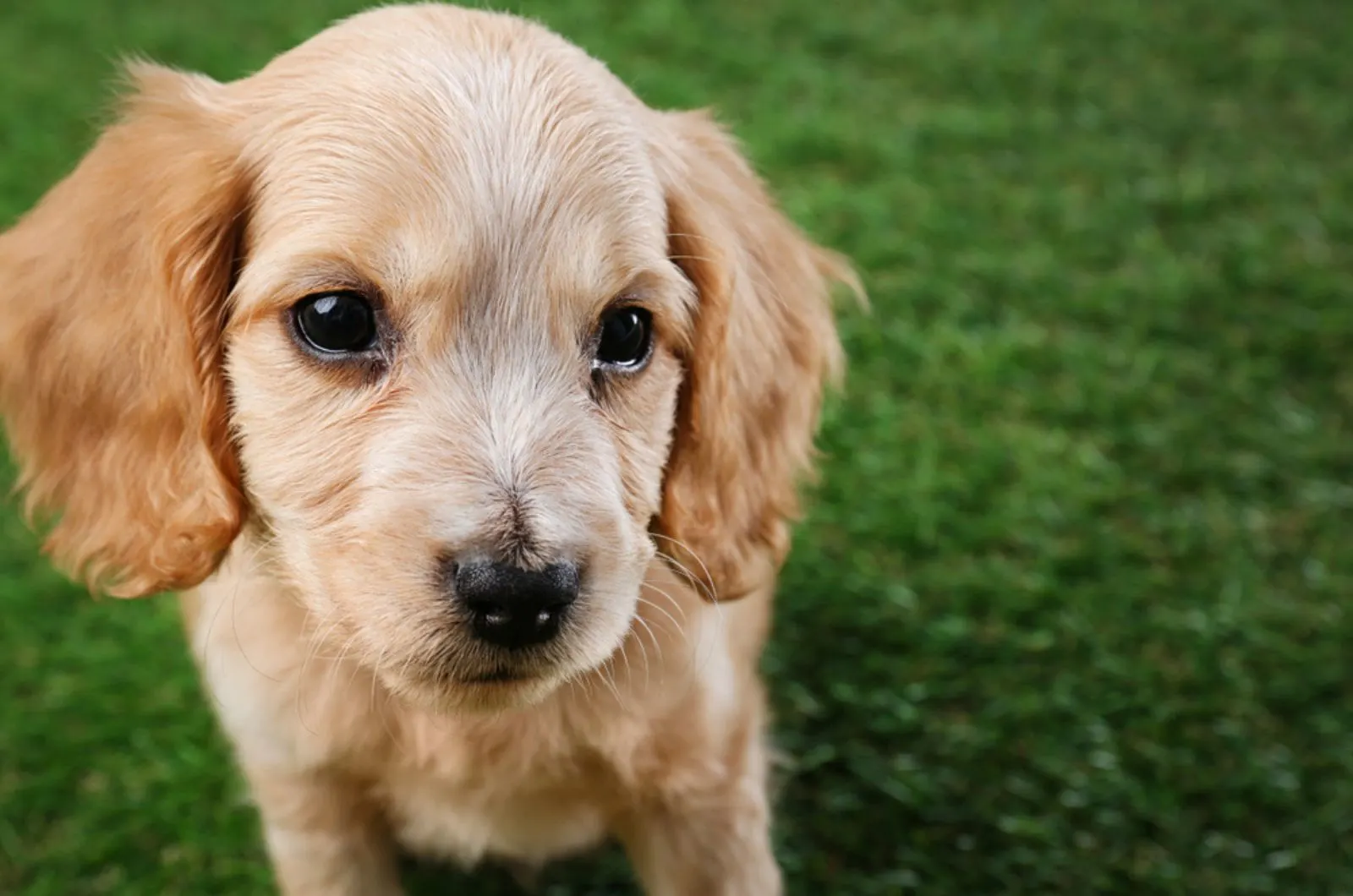 We know that when you are looking for a specific breeder in a specific place, there might not be that many options, but within the few options you do have, you need to know that they are quality breeders.
Finding a breeder is never an easy task, and when you finally find the perfect one, you can feel on top of the world. But, there is always another option that some people do not mind, and that option is adopting a dog.
This is an amazing thing because you are also saving a life and providing that dog with a warm and loving home.
When it comes to adopting, you need to know a couple of things. Some dogs are harder to find in a shelter. Either they are too popular and get adopted very quickly or they are just that type of dog breed that does not get sent to a shelter that often.
Finding a Cocker Spaniel pup in a shelter is a very hard task. It can almost seem impossible, especially if you are looking only in your local shelters.
We admire the will to adopt a Cocker, but if you truly want this breed, you should be looking more into the buying option. However, if you do not mind what breed you will be taking home, then adopting a dog from a shelter is an amazing option.
We do not want for you to miss out on having a pooch that you desire. You can wait for some time if a Cocker will appear in a shelter, but if too much time passes by, you should start finding a breeder.
Are There Sites Where You Can Find A Cocker Spaniel Puppy?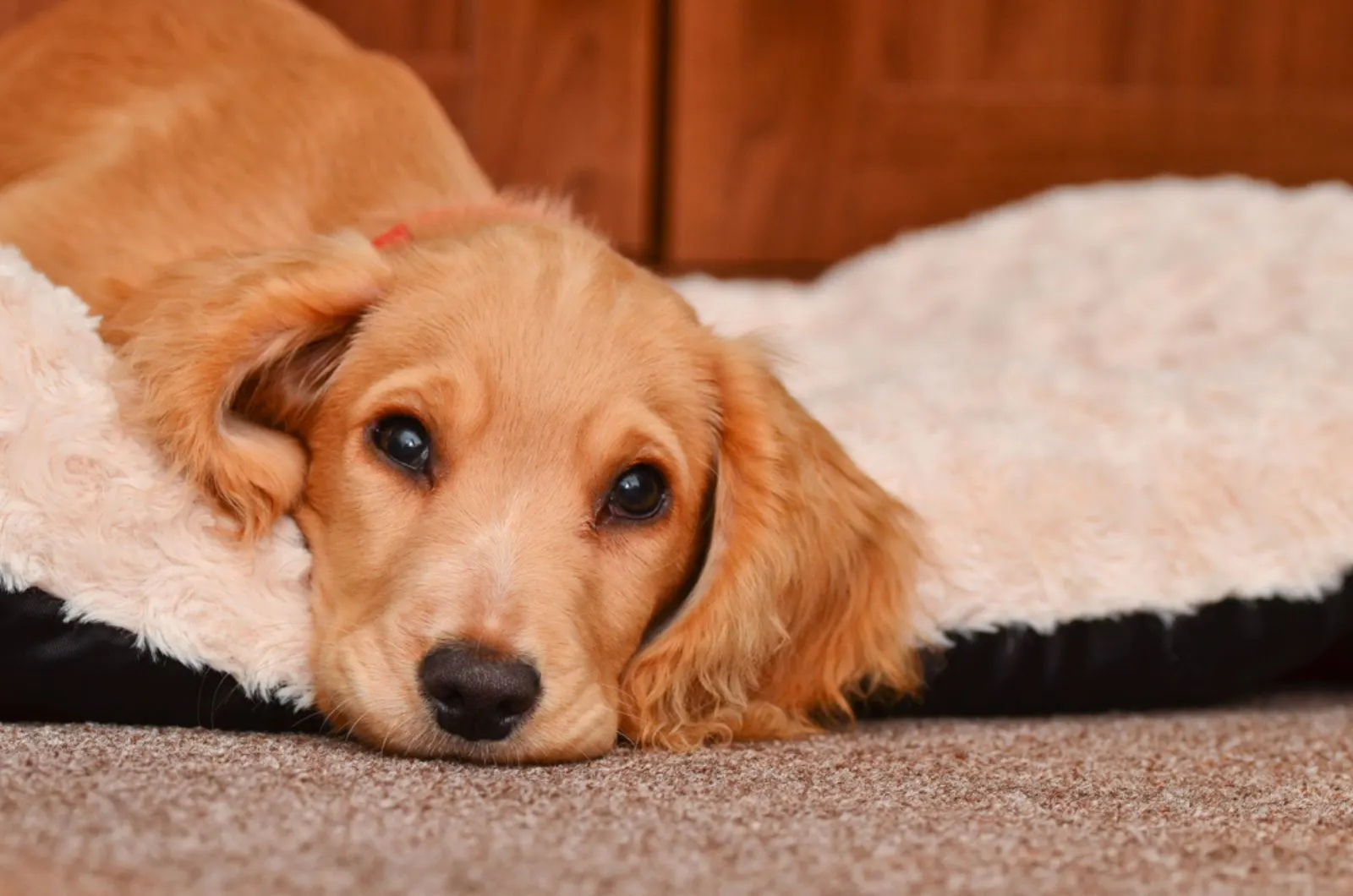 This is something that also takes a lot of time to research, and to be sure that you are not getting scammed or that you are getting a puppy from people who do not care about dogs, but are just doing it for the profit.
There are a couple of sites where people put up ads that they are selling either puppies or grown dogs. There are a lot of genuine people who want to find the perfect home for their puppies that will take good care of them, but there are also a lot of people who do not care about that.
This can be sometimes hard to detect, but don't worry – we will list what to look for later on.
These sites are for people who are not breeders and do not plan on becoming one, but might have a litter every year or two. Sometimes, an accidental litter happens, and that is nothing that should be frowned upon.
It might sound irresponsible, but things just happen sometimes. People who got an accidental litter mostly do their best to find the best homes for their pups.
Here are some of the sites that you can check out:
All of these sites work on the same principle. You will have brackets where you enter a dog breed that you are looking for, like a Cavalier, a Cocker Spaniel, a German Shepherd, etc.
There will be another bracket where you will enter the location you are at, like Missouri, Illinois, etc. You need to know that if you are more detailed with the location, there will be fewer available litters.
When you enter all the information, all the litters that are available will come up. Then comes your turn to pick the right person, do some research, and ask all the right questions.
How Do You Know If You Are Talking To The Right People?
When it comes to buying puppies from people who are not breeders, there are no certain rules that you can find. But, there are always some things that can determine that these people are doing this out of love, and are taking good care of their puppies.
It can for sure be overwhelming, and it can take some time, but if you are lucky, the first litter that comes up might be the perfect match for you and your family.
Here are some things that you should keep an eye on.
– When you click on their ad, there should be plenty of pictures and detailed information about the pooches and the people. When there is only one picture and almost nothing is said about the puppies, you should probably look the other way because in most cases, those people are scammers.
– The puppies need to be healthy. This is something that you can not determine by just looking at the ad. If you see that people are willing to show you the health certificates, and that they describe all the health checks that the puppies have gone through, that is a good sign. If they refuse to show you that, then you need to go with another choice.
– They should be willing to be in contact with you. Both parties need to be sure that everyone is serious about the purchase. When they are willing to stay in touch by calling or even through video calls, that is amazing. This way, you can tell that they are not afraid to show you their puppies.
– Refusing to show you their puppies is the main red flag that you need to avoid at all costs. This could mean that the puppies don't even exist, or that they are held in horrible conditions.
These are just some of the main things that you need to keep an eye on. There will always be some exceptions; for example, people might not put up a lot of pictures and information on their ad, but when you contact them, they will be super communicative and willing to give you all the answers.
You need to know that most of these people are not that educated and do not have the knowledge as professional breeders have so you need to give them a chance. You may notice that they only know the answers to some of the questions while others, not so much.
It is a good thing when they admit that they are doing research and doing their best, but that they do not know all the answers, yet they will try to find everything that you desire.
More About The Breed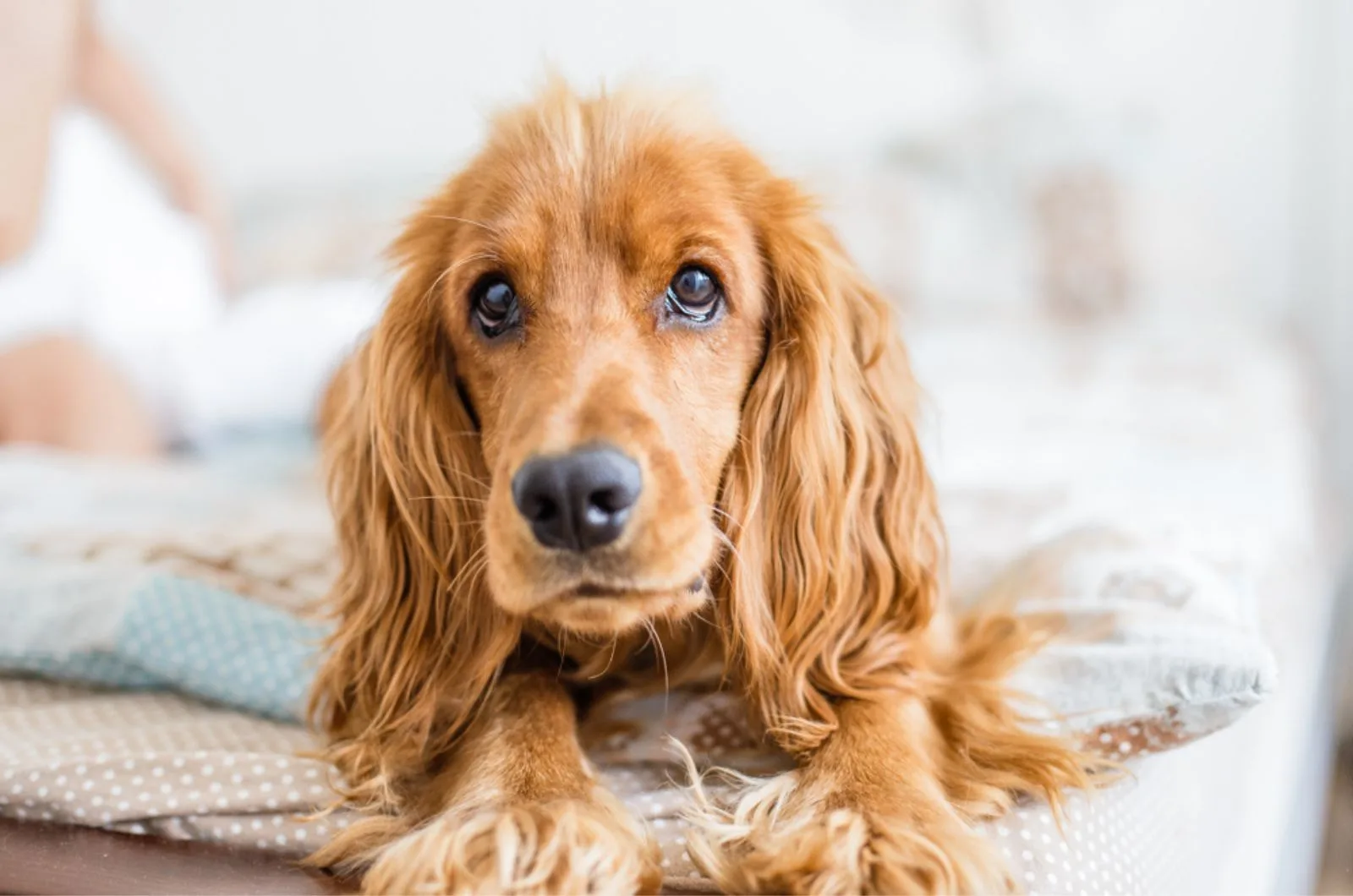 Cocker Spaniels are very interesting dogs. They are the perfect combination of everything. What does this mean? These pooches are amazing working dogs, and are also amazing family members.
These dogs are known for being great hunting dogs so they are the perfect match for people who do some hunting in their free time. They are members of the American Kennel Club Sporting Group, and the interesting thing is that they are the smallest members of this group.
They are full of personality. They are known for being goofy and making everyone around them entertained. They just love to play. They can spend hours in a dog park playing with other dogs, and just after that, invite you to play one-on-one when you come home.
Besides their beautiful personality, their appearance is just as beautiful. They come in different colors, but the main combination is light or darker gold.
They are known for their long ears that are covered in long and curly hair. Sometimes, they even look like they are freshly out of a hairdresser because it almost seems like they got highlights done.
You need to know that they shed, and if you have allergies, you might have a problem with all the hair, especially if you live in an apartment.
They are also known to become a bit nervous and cautious, but that is completely normal. You need to make sure that the socialization process is done properly so these things will not happen frequently.
Some of the health issues that they are prone to are: Autoimmune hemolytic anemia (AIHA), hypothyroidism, eye problems, allergies, epilepsy, etc.
This does not mean that your dog will get any of these for sure, but we just wanted to list them so you can be prepared and keep an eye on them. Taking your dog to the vet regularly is the right thing to do, and it will for sure let you sleep at night much easier.
RELATED: Cocker Spaniel Growth Chart: How Big Will This Puppy Get?
To Sum It All Up
Searching for the perfect dog breed is never an easy task. When you finally find the breed that is best for you, the job is not done just yet. The next step is also quite tricky, and that step is finding the perfect reputable breeder.
This list of Cocker Spaniel breeders in Oregon might not be long, but it contains only the best breeders. The list is not that long because we wanted to provide you only with the best of the best, and these are the ones that we feel comfortable sharing with you.
We understand that getting a new dog is exciting, but never rush the process of finding your pooch.
Whether you get a dog from a shelter, a breeder, or from people who are not breeders, research is always needed, and unfortunately, this might take some time. We are sure that you are responsible, and that you will take all the time that is needed in order to find your future furry best friend.
We wish you and your future puppy all the happiness and love, and we hope that you will be united soon. Creating memories with your doggy is an amazing thing that you and your family will cherish for life, and we are truly excited for all of you.