The Chinese Crested dog is a pooch you don't see every day, but you surely remember them vividly. This breed of dog is one of the most unusual in the world. Their popularity is a bit better than it was some time ago, but they're still not very sought after.
That's why you shouldn't be surprised by the small number of trusted Chinese Crested breeders in the States. Most of the breeders are only breeding for the love of dogs. They aren't focused on profit at all.
Instead, they have their minds set on bringing excellent puppies to their new pawrents.
Whenever you're looking for a puppy from a trusted source, you should take a look at the Market Place run by the American Kennel Club. Only AKC-approved breeders with impeccable breeding programs can make the cut and be featured on this website.
In case you're looking for a Chinese Crested puppy, you might as well keep on reading and pick a puppy from any of the breeders listed down below.
Chinese Crested Puppies For Sale In States
The breeders you're about to meet are reliable sources, following strict breed standards, and trying their best to bring ideal puppies to their new homes. You can say these are the lucky 7 breeders, the luckiest of them all!
1. Shaw Miniature Pinschers & Chinese Cresteds, NE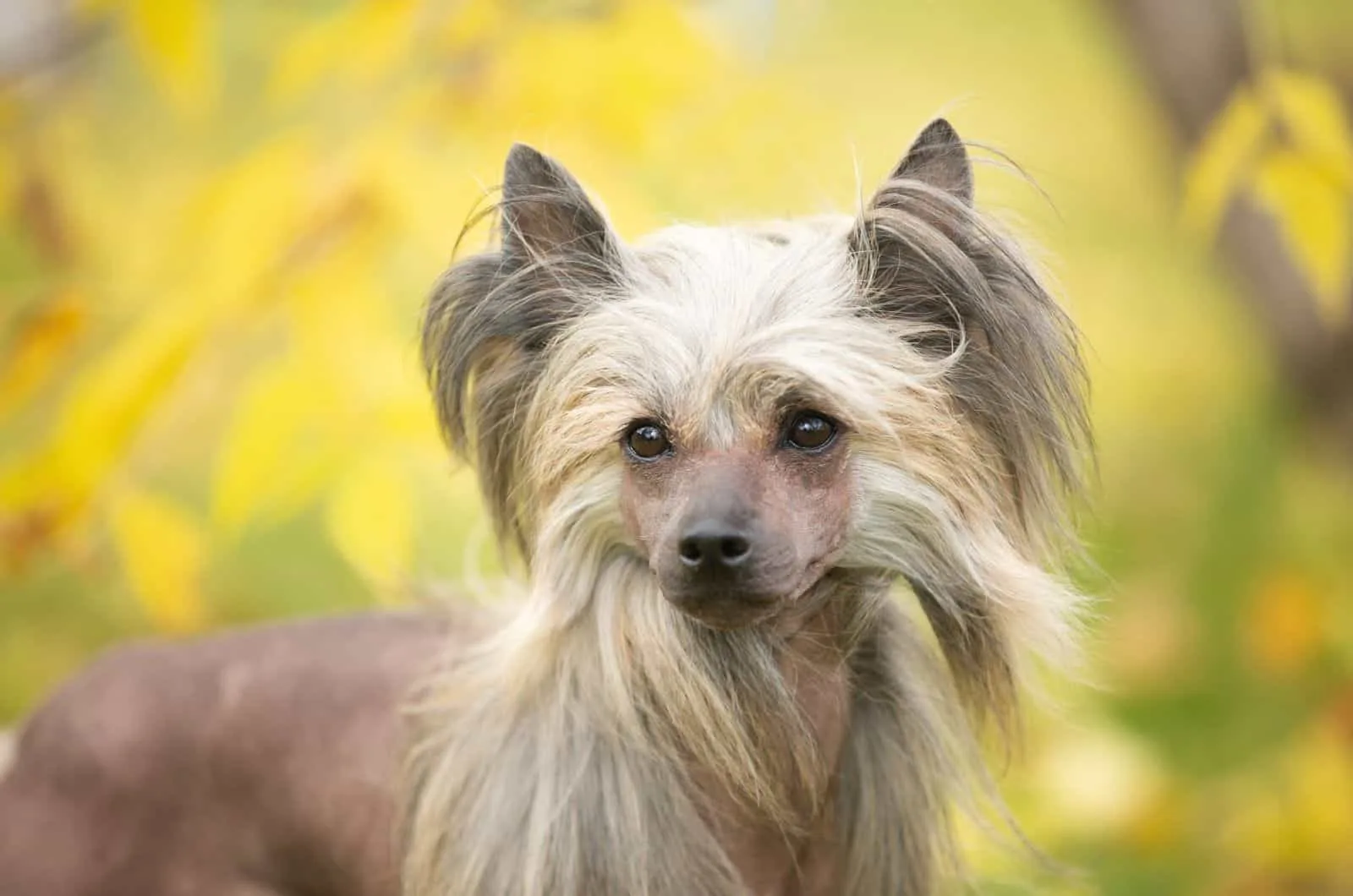 First of the AKC-approved Chinese Crested breeders on our list is Peg Shaw from Shaw Miniature Pinscher & Chinese Cresteds.
Peg isn't a show-off, but she sure has a lot of things to brag about. For starters, have you checked out her National winning champion lines? Her Chinese Crested litters are always of supreme quality. Of course, we can't forget about her spectacular Mini Pinscher puppies either!
While most breeders choose to raise only show or only companion dogs, Peg has decided to have them both. No matter if you're into AKC dog shows, or you'd prefer to get a Chinese Crested as a family pet, you can rely on Peg's puppies.
As a recognized AKC Breeder of Merit, Peg's been into breeding dogs since 1996. The strong commitment and professional approach have put Peg among the greatest breeders focused on the mentioned breeds.
Peg breeds to achieve a fine temperament, and, most importantly, a healthy puppy. Each of Peg's puppies comes with an excellent 2-year health guarantee. In addition, Peg will always be at your disposal if you have any questions about raising your Chinese Crested puppy.
Once you buy a pup from Peg, you're stepping into one huge family of dog lovers that support each other.
Breeder's details
Website: Shaw Miniature Pinschers & Chinese Cresteds
Location: Wilber, NE
Phone: 402-989-2193
Email: [email protected]
2. Showy Lady Chinese Cresteds, MN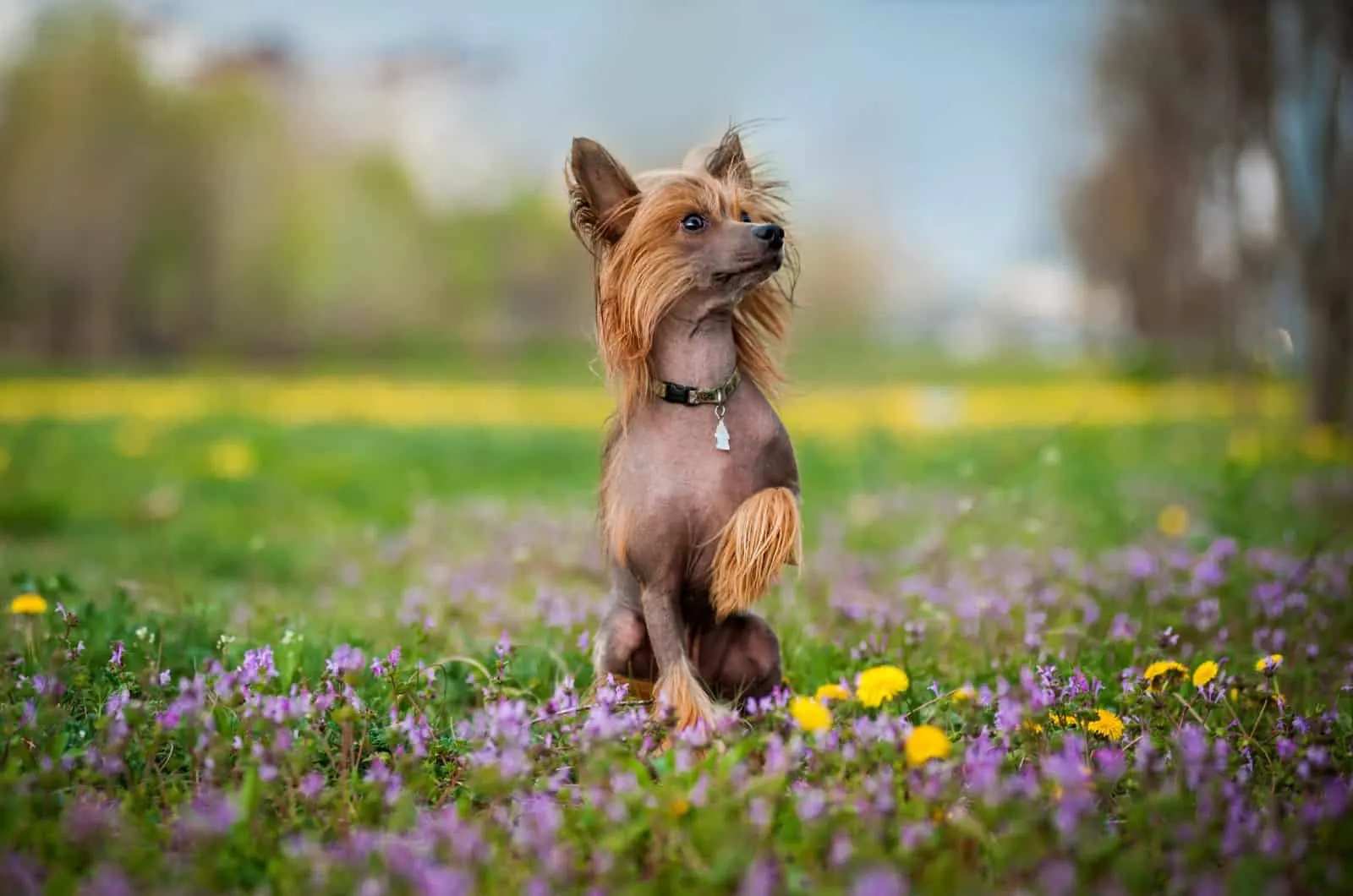 If you're into small breeders with only a few sires and dams available for future litters, then you need to check out the Showy Lady Chinese Cresteds. This Minnesota breeder can offer you show dog quality like no other before.
Showy Lady isn't a big, state-of-the-art kennel. They're not mass-producing puppies. This breeder's stock consists of beloved family pets. They will only sell to trusted individuals and people that have only a few dogs on none at all. You're "collecting" dogs of all breeds just for fun? No, thank you!
What you should know is that when a breeder says he's not doing it for profit, he definitely isn't. This breeder, for example, prices their pups for only $1,100. That may seem like a lot of money to you, but it's nowhere near to covering the expenses of taking care of a sire or dam Chinese Crested.
I can only add that the purchase price is ridiculous considering what you get if you buy a Showy Lady puppy.
Each puppy is a well-socialized being. They must be because they're home-born and raised! Before the puppy is ready for adoption, he will be examined by the vet, and receive all his vaccinations.
Like any good breeder, Showy Lady will make sure all puppies are treated for fleas, ticks, and heartworms. In addition, the puppy will be dewormed every two weeks.
Besides the puppy, you'll get a year's health guarantee that your dog will be free from any hereditary health problems. The breeder will provide the puppy's pedigree for three generations, as well as an AKC-registration.
In case you ever encounter a problem with your Chinese Crested puppy, or you simply have some questions, Showy Lady will always be there for you!
Breeder's details
Website: Showy Lady Chinese Cresteds
Location: Winnebago, MN
Phone: 507-399-1645
Email: [email protected]
Social media: Facebook
3. Jewels Chinese Cresteds, TN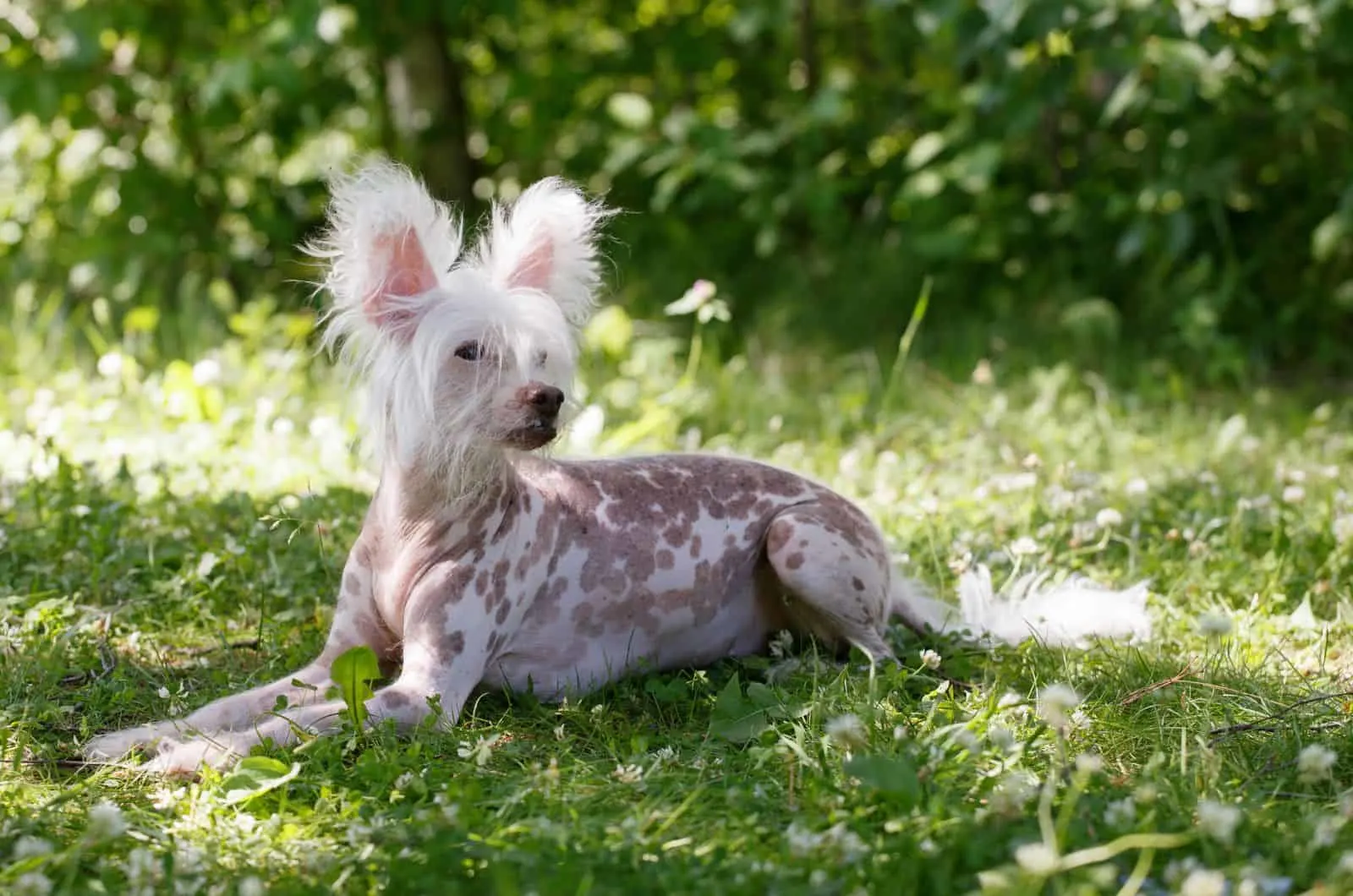 Since the Chinese Crested breed isn't so popular, not many people know a lot of things about these dogs. For example, not many of them know these dogs come in two varieties. This dog breed, allegedly, from China can come either as the Hairless or the Powderpuff.
Guess what?
Jewels Chinese Cresteds have both!
Jewels Chinese Cresteds have been breeding these lovely, non-shedding dogs since 1992. Even though Jon and Julie from Jewels started their breeding career with a Toy Fox Terrier, one look at the Chinese Crested dog participating in a dog show they were in made them change their mind.
It was love at first sight and one of the most spectacular small dog breeds entered their lives.
It is still a matter of great love. Jon and Julie have produced over 80 AKC Champion dogs so far. Their lines of Chinese Crested dogs are impeccable. Each of their litters is handled with utmost care. You won't only be getting a healthy pet; you'll be getting a preloved and pre-spoiled doggo from the Jewels!
Still, love isn't all that it takes to adopt a Jewels Chinese Crested puppy. These pups, boasting with playfulness, are actually equal family members. Jon and Julie expect you to treat their dogs the same way.
These are good people and good puppies. Each puppy will be checked by the vet, vaccinated, microchipped, and on the standard treatments, i.e., deworming or heartworm medications. Your puppy will come with a paw print genetic panel for both of his pawrents.
All you have to do is prepare $2,000 and brace yourself because your life will be turned upside down when a little Chinese Crested pooch enters it.
Breeder's details
Website: Jewels Chinese Cresteds
Location: Mount Juliet, TN
Phone: 203-217-7733
Email: [email protected]
4. Chinese Cresteds By Jove, FL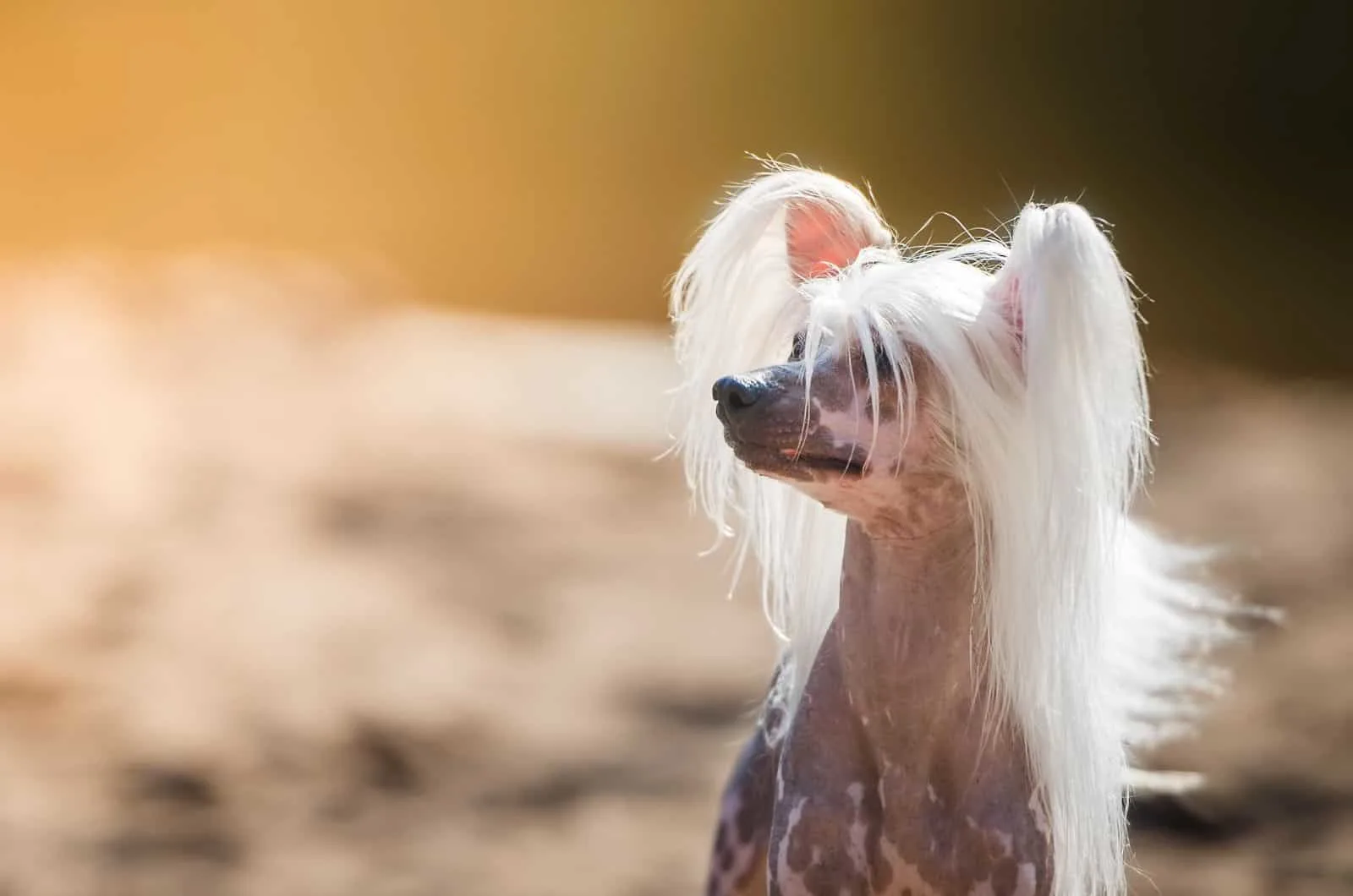 It's not unusual for a breeder to wander from one breed to another. It's not that simple to find a dog breed that suits them the best. Some people even spend years breeding and raising one breed before they realize that it's not something they want to continue.
Usually, such breeders fall in love with other breeds suddenly.
The same thing happened to Stan and Linda Voje. They have been breeding dogs since 1974. Everything started with Doberman Pinschers but they moved to Standard Poodles 20 years later. It was 1995 when Stan found out about the Chinese Crested.
The rest? Well, history, of course, because Stan and Linda are now one of the best Chinese Crested breeders in the States. For almost 30 years, this couple has been at the top of the game. Cresteds by Jove have managed to win over 100 Champion titles. That's beyond impressive!
Something else that's impressive is the breeder's devotion to raising 100% healthy puppies. Chinese Crested pooches from this breeder are CERF clear which means they have no patellar issues.
Also, they're OPTIGEN clear too, especially for conditions like PRA or glaucoma.
Jove's Chinese Cresteds are puppies with full AKC registration. For only $1,500 you'll definitely get your money's value and more! Jove's dogs are also recognized by the American Chinese Crested Club and are always welcome to compete in conformation and agility shows by the AKC.
Breeder's details
Website: Chinese Cresteds By Jove
Location: Live Oak FL
Phone: 770-601-3613
Email: [email protected]
5. Olyuti, TX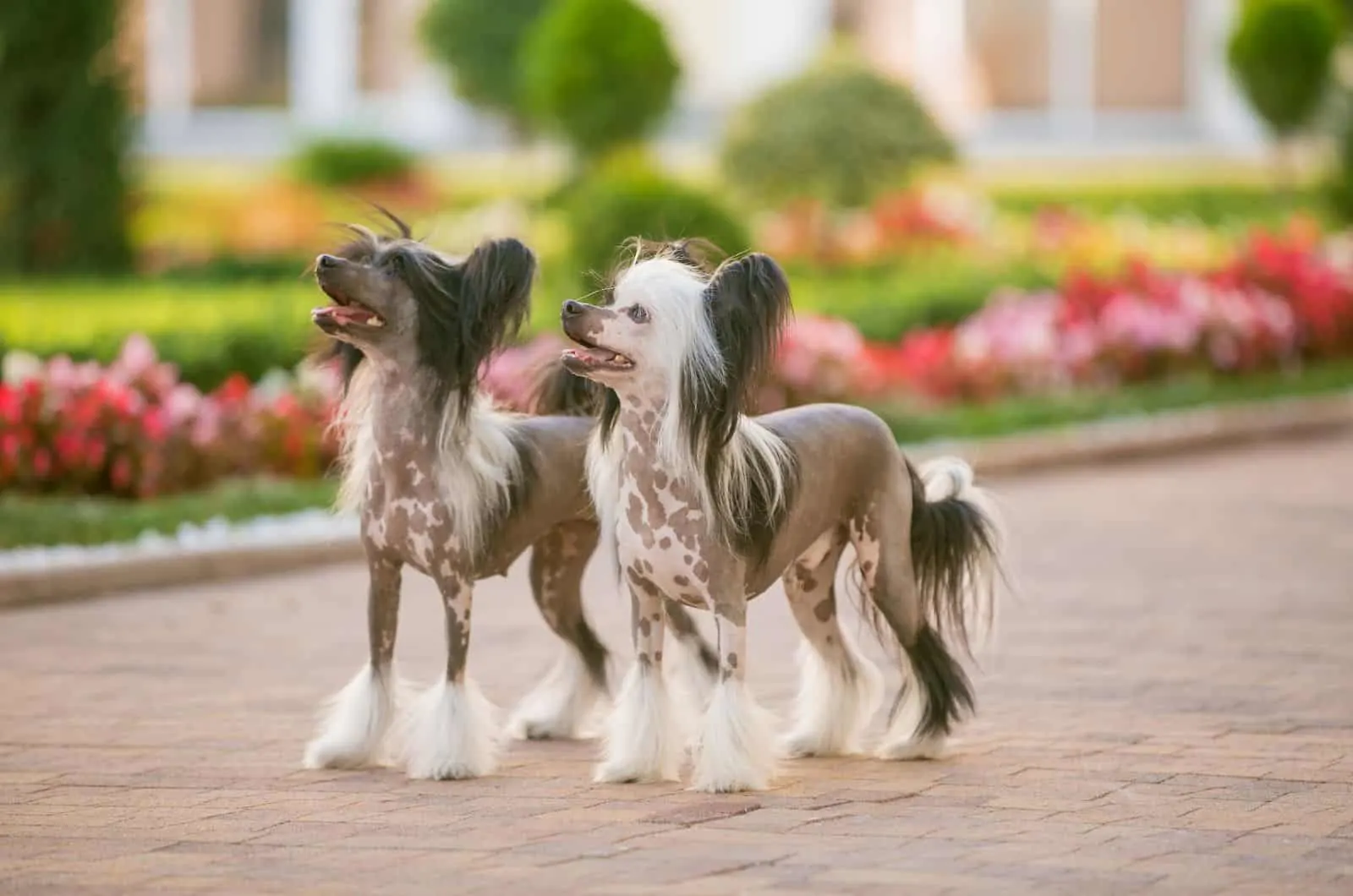 Olyuti isn't a kennel or a special facility. They don't have a typical official website like most breeders do. They rely on social media like Facebook to stay in touch with their supporters and future Chinese Crested owners.
I see nothing wrong in being up to date with the technology. If a breeder is doing a good job, he can advertise it anyway he wants.
Well, he's a she in this case.
Meet Marta Fraczek, a relatively fresh face on the breeding scene. She comes from Texas, and she's been raising lovely little Chinese Crested puppies since 2017. Everything Marta does lately has put her on the right track. Her puppies are already one of the greatest.
You can find Marta on her Facebook page or message her through the AKC MarketPlace. Either way, she'll give you proof that her dogs are well-taken care of, vaccinated, examined regularly, and covered by a health guarantee.
Breeder's details
Website: Olyuti
Location: Little Elm, TX
Social media: Facebook
6. Qilin Chinese Cresteds, KY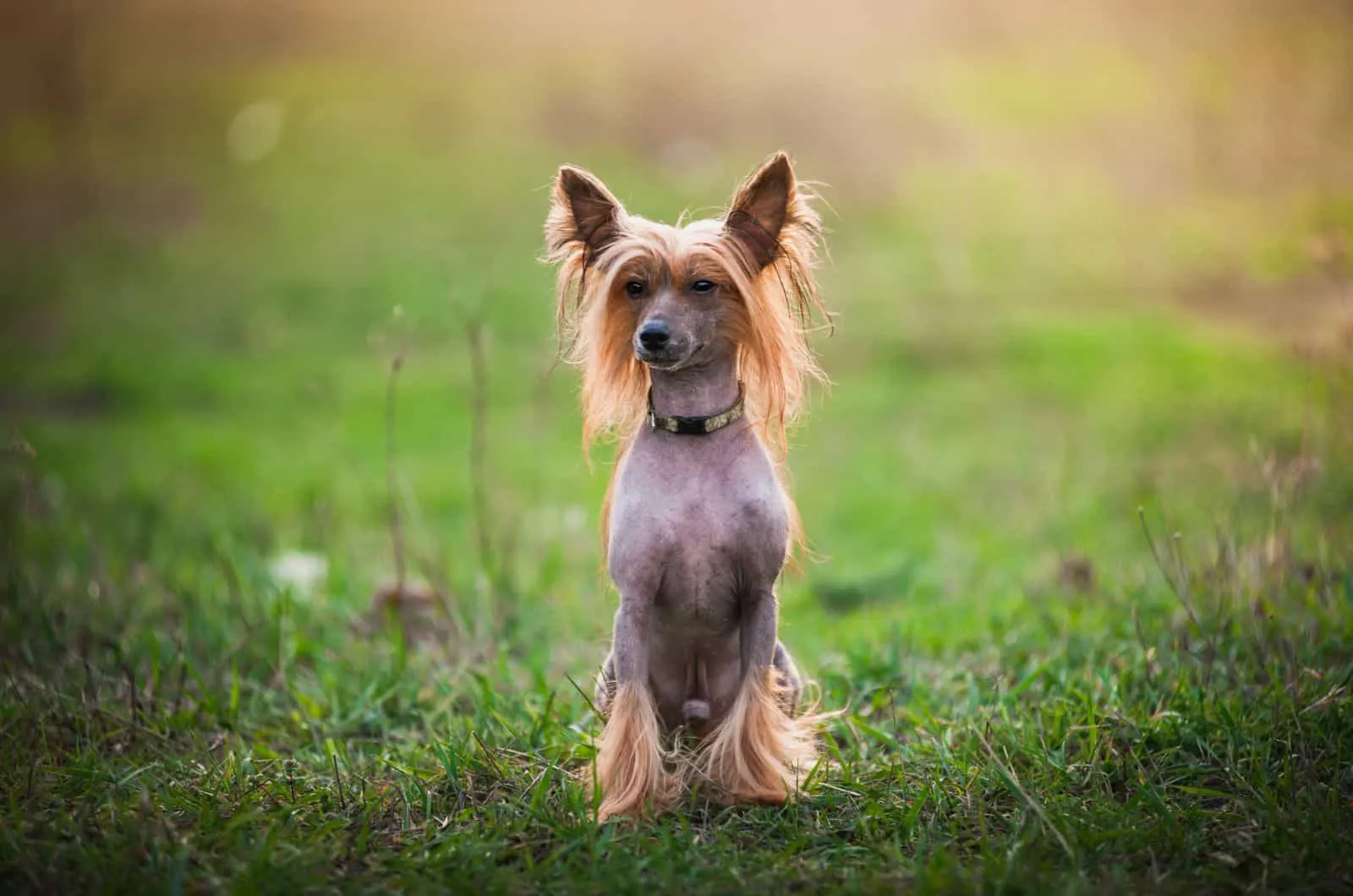 Qilin means unicorn in Chinese. But there's nothing mythical or unusual about Qilin Chinese Crested puppies. They're simply great dogs with even better temperaments and equally good health.
The good people of Qilin Chinese Cresteds are breeding to preserve the breed. All they want is to produce Crested litters, every new one better than the previous one. As an AKC Breeder of Merit, Qilin is extremely proud of its breeding program.
And, let me tell you something: getting a Qilin puppy might take a while. This breeder has long and strict waiting lists and doesn't let just anyone adopt their puppies. If you pawmise you'll take extra good care of these cuddly balls, and you pay a deposit and reservation fees, you're in.
What's so great about Qilin Chinese Cresteds is that they have two locations, one in Kentucky and one in Florida. They're all classified as pet-quality dogs, but I must add that they have superior quality for simple family pets.
Breeder's details
Website: Qilin Chinese Cresteds
Location: Greensburg, KY
Phone: 364-208-6813
Email: [email protected]
Social media: Facebook
7. Gingery Chinese Cresteds, NY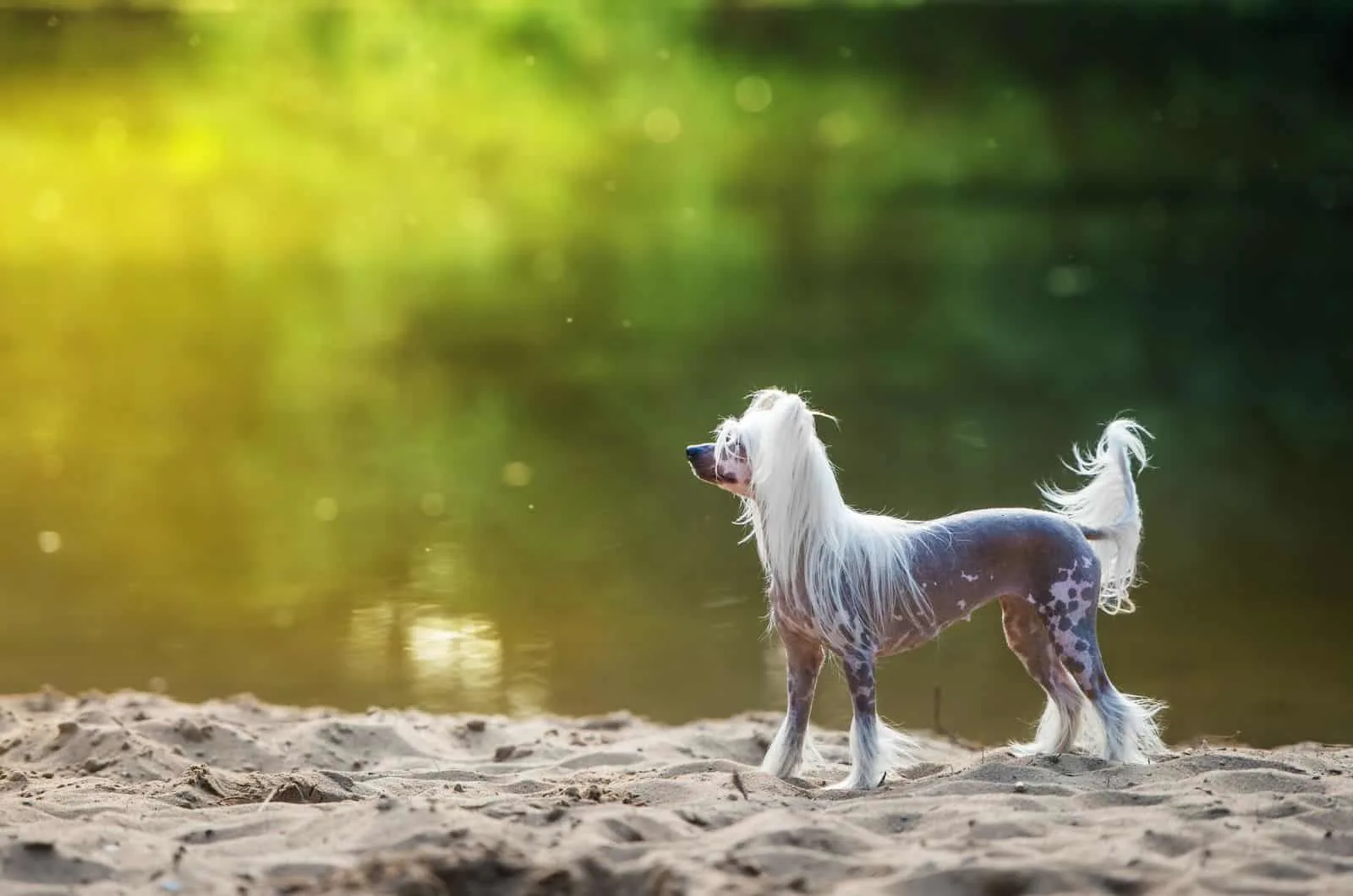 Don't go on Gingery's website to check out her champion dogs. You'll get too overwhelmed, and the number of champion titles might leave you speechless.
If you breed for over 30 years, constant champion titles and litters are pretty normal. Gingery puppies are all about competitions, agility courses, conformation, and obedience shows. But they also have all the predispositions of being excellent family pets.
That's the thing with Chinese Cresteds: they're so versatile!
As one of the rare Chinese Crested breeders that offer both the Hairless and the Powderpuff option, Arlene from Gingery has been on the top of the breeding game with her home-born and home-raised puppies.
All Gingery dogs are nicely socialized and ready to adapt to any lifestyle.
In case you're interested in getting a puppy from AKC and CKC champion lines, and you want to participate in those shows yourself, then getting a Gingery Chinese Crested puppy is your best option.
You won't find any listed puppies available for sale on Arlene's website. Please, contact her, because she's one of the breeders that doesn't have many litters a year. Waiting for a Gingery puppy is absolutely worth it.
Breeder's details
Website: Gingery Chinese Cresteds
Location: Ronkonkoma, NY
Phone: 631-804-5186
Email: [email protected]
To Sum Up…
The Chinese Crested dog breed is unrightfully put in the shadows. Ask any of the Chinese Crested breeders and lovers, and they'll tell you how pawmazing these small pooches are.
Chinese Crested dogs will surprise you with their big energy levels, playful attitude, and overall great health status. If you take good care of your Chinese Crested puppy, you can expect it to reach its maximum life expectancy.
This means you should spend lots of good years cuddling with your Crested buddy.
The only problem is whether you should choose the Hairless or the Powderpuff.
Hmm, what will it be?