German Shepherds are a 100% beloved dog breed. Everyone adores them! That's why today, we'll talk about celebrities who own German Shepherds.
Some are current owners, while others have had GSD in the past.
What brings them together is their incredible love for this wonderful breed.
So, tell me about celebrities who own German Shepherds
You'll find everything on Hollywood's finest and GSDs down below. Remember, this is just a handful of the most popular GSD owners.
1. Jennifer Aniston
The former Friends superstar, and one of Hollywood's finest actresses, Jennifer Aniston is a big dog lover. She was always surrounded by dogs, and currently, she has three of them.
Aniston is definitely a dog person. So, imagine the grief when her beloved white German Shepherd mix, Dolly, passed away. Jen even held a spiritual ceremony for her dear pup to say goodbye.
Still, we all know that we never say goodbye to our pets. It's only until we meet again.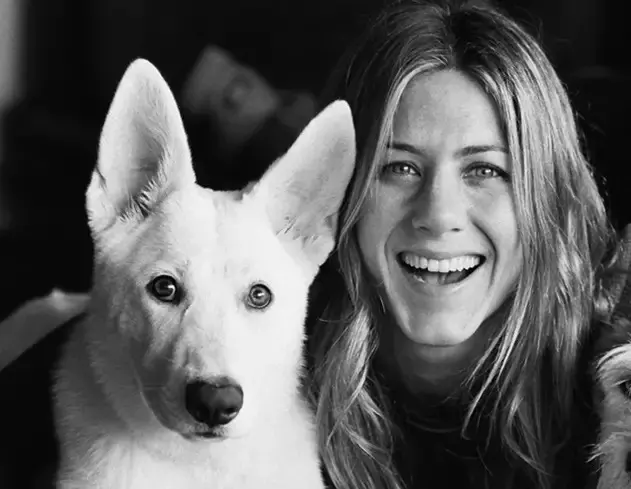 2. Enrique Iglesias
The world famous Latin popstar, Enrique Iglesias, was always sprinkled with stardust. Coming from an equally-popular parent, the beloved Hulio Iglesias, it was natural for Enrique to act all conceited.
Luckily, that was never an adjective that described Enrique.
The Latin star always keeps his private life super private. We don't know a lot about his pets, but we do know that Enrique is a German Shepherd lover. His dog, Max, a loyal sidekick, can be seen in a lot of Enriques' paparazzi and Instagram photos.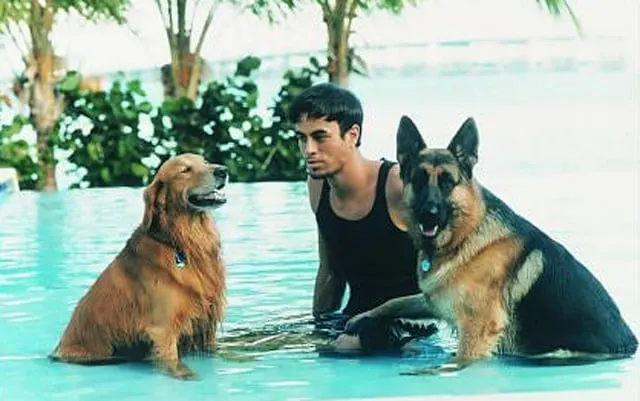 3. Ben Affleck
We know a lot about Ben Affleck's life. Well, at least we know what the magazines serve us. But, we don't know a thing about his German Shepherd other than his incredible loyalty.
Affleck is a dog person, and has always enjoyed the company of our four-legged buddies. Back in 2011, while he was still married to Jennifer Garner, Affleck adopted a German Shepherd dog.
Several photos of Affleck and his dog online show us that the dog is one incredible specimen, somewhere between the DDR or the Czech type of GSDs.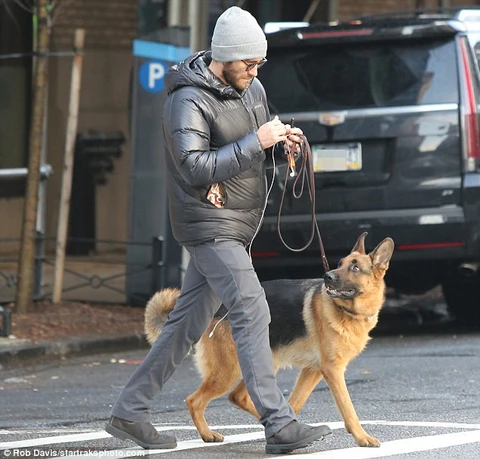 4. Tom Hanks
Hollywood's favorite, Tom Hanks, has starred in many movies, but the stars of his heart are his family and his pets.
We all remember Hanks from Turner and Hooch. But, in real life, the actor prefers the company of German Shepherds.
A white GSD named Monty was his companion for many years. Hanks was devastated when Monty passed away. He was the best boy, and the most loyal friend Hanks could wish for.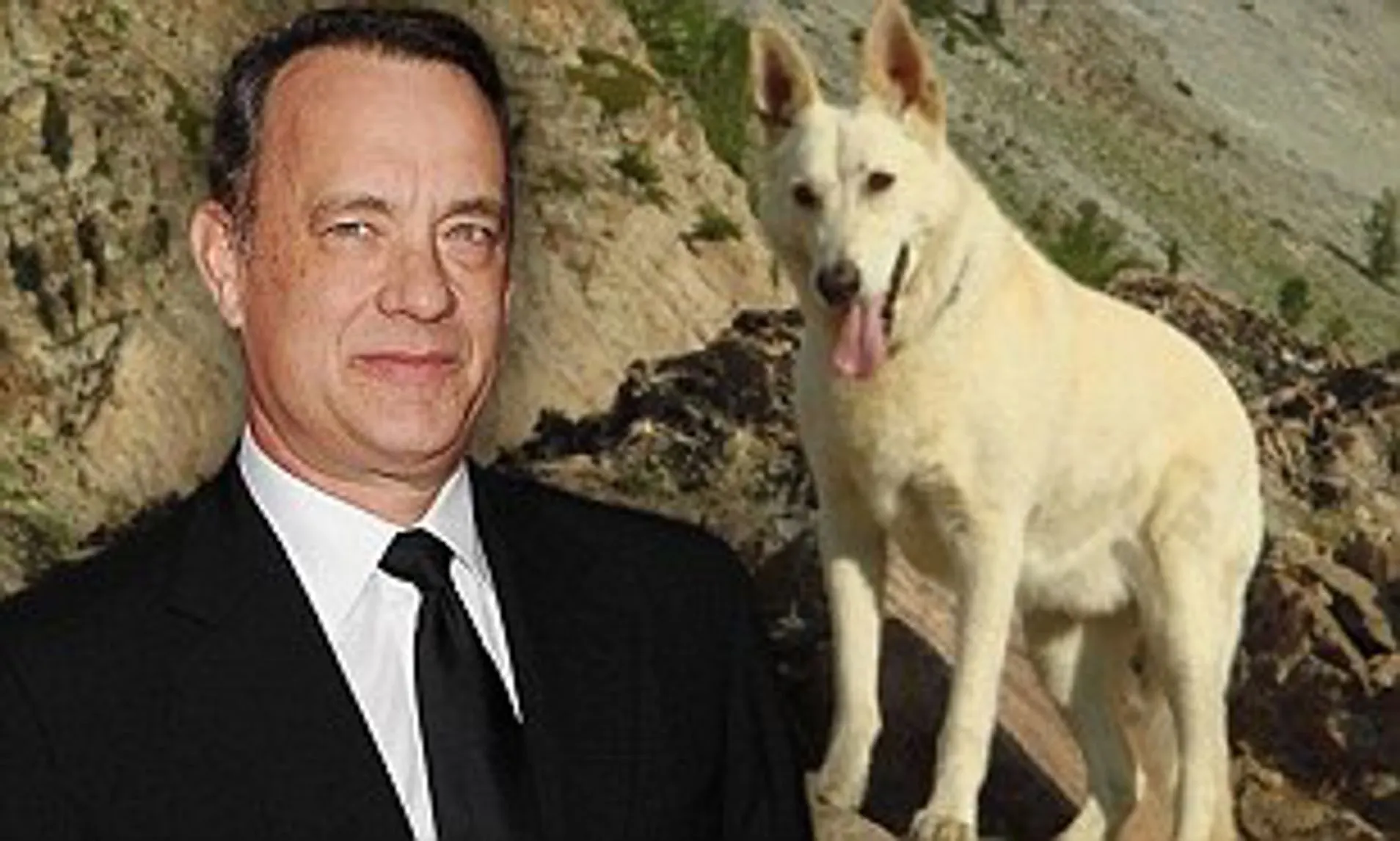 5. Miley Cyrus
Oh, the hold Hannah Montana and Miley Cyrus had on us back in the early 2010s! This musician/actress comes from a family of dog lovers.
Miley had a lot of pets growing up, and that hasn't changed as she took her life into her hands. Of course, a German Shepherd had to be included in the family!
Miley and her family had a white German Shepherd pup that grew up to be a magnificent dog named Mate. Unfortunately, Mate passed away, but the memory of him and his photos will remain.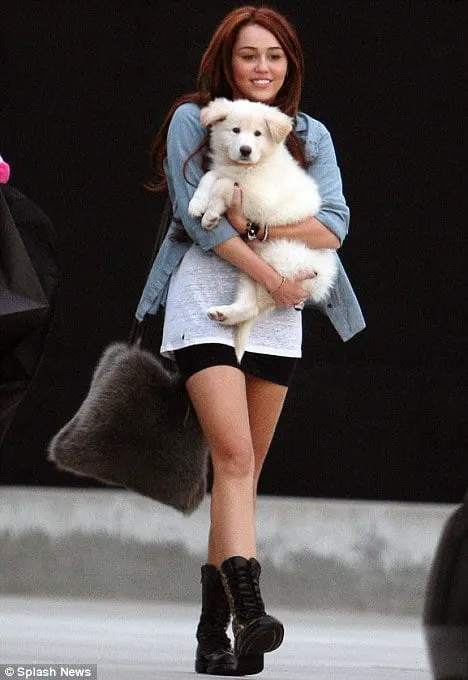 6. Nick Jonas
One of the most popular couples today are Nick Jonas and Priyanka Chopra. The harmonic couple enjoys their family life, along with their little daughter and three dogs. One of the pooches is Gino, a German Shepherd.
Gino was a gift from Priyanka for their anniversary in 2019.
I couldn't imagine a better gift. Could you?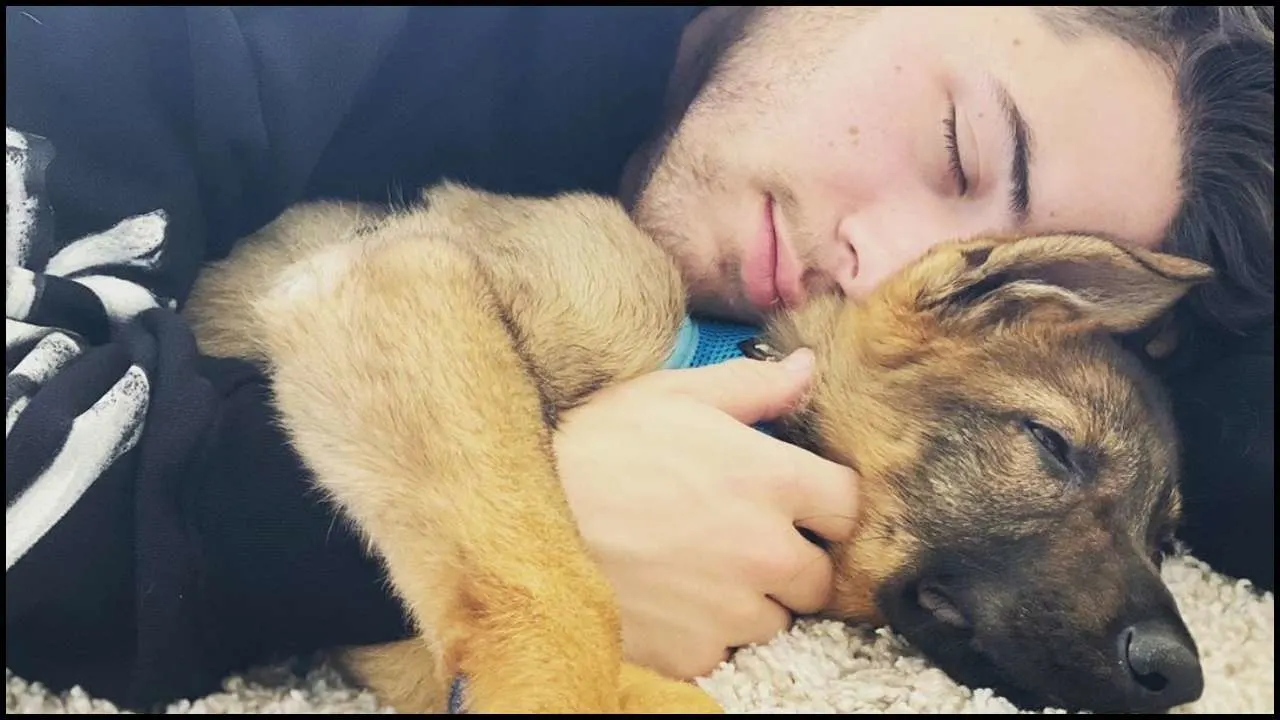 7. Jake Gyllenhaal
Jake Gyllenhaal is a super proud GSD owner. Okay, he's not just the owner; he's also their trainer because Gyllenhaal claims one of his proudest moments was when he trained his dog, Atticus.
But, Atticus is no ordinary dog. After getting neutered, Gyllenhaal decided his dog needed a boost of confidence, so he got him prosthetics – neuticles!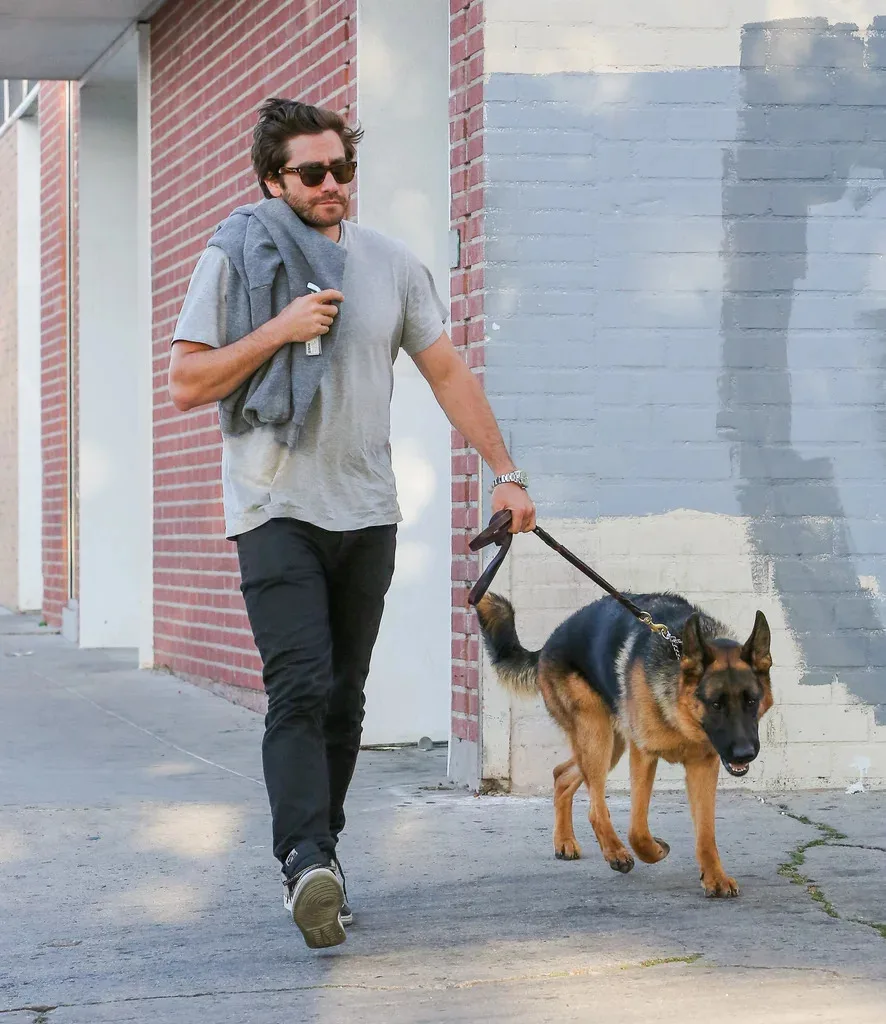 8. Reese Witherspoon
Reese Witherspoon is an avid dog lover. She proves that every once in a while, when she adopts a new dog into the family. While there are no German Shepherds in the Witherspoon home at the moment, this doesn't mean that there never was one there.
Reese had a GSD named Nash, which sadly passed away in 2019. The heartbroken actress will forever miss this good guy.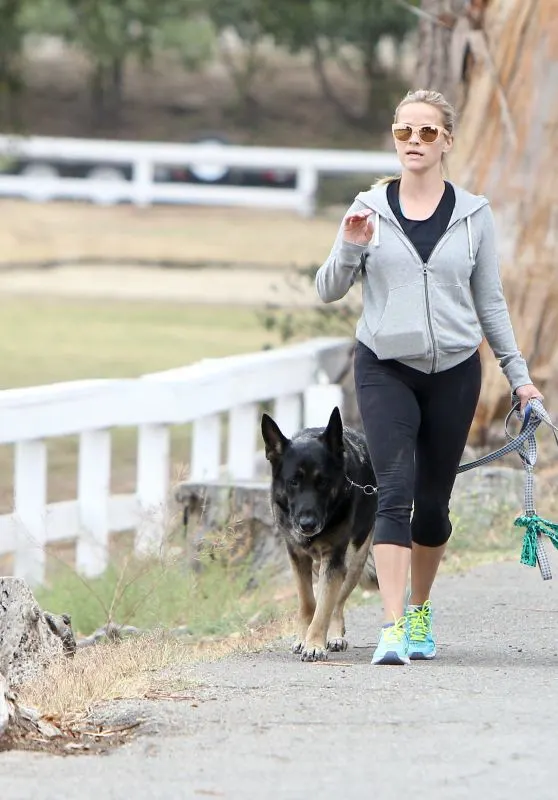 9. James Belushi
After starring and voicing numerous dog movies, it was only natural for James Belushi to get a dog of his own. This wasn't hard to get used to because Belushi was always a dog lover.
He definitely wins the first prize of the most hilarious dog names because his dogs were named Truly Scrumptious, and Choo-Choo Train.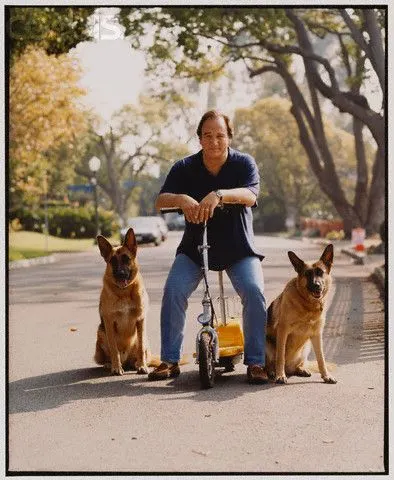 Final Words
These are only nine celebrities who own German Shepherds. Some of them still enjoy the company of GSDs, while some deeply miss their pups that crossed the rainbow bridge.

At the end of the day, we can all agree that German Shepherds are definitely the world's finest dogs. Even Hollywhood knows it!