Lucky are those who get a fresh start in life. Starting from scratch is sometimes the best-case scenario.
Life wasn't kind to Kong, the Border Collie rescued by the Border Collie Rescue & Rehab, in Prosper, Texas. Ever since early puppyhood, Kong was mistreated and neglected. He had almost zero chances while hiding out in a shelter in Claremore, Oklahoma.
The young dog couldn't be touched. He was in tremendous pain, suffering from a skin disease and a terrible sunburn.
When the Border Collie Rescue group saved him, he became a number. Kong became #387, but his life didn't end there. He actually had a chance for a do-over.
His name wasn't what mattered. His true value was his kind soul that could be seen through those sad, puppy eyes.
"I looked through his profile and just immediately fell in love with his single picture and the description they put on the page," Curtis Hartsell told the Dodo.
A quick introduction to Kong's foster family made Curtis realize it was really a pawfect dog for him, despite his initial doubts.
Hartsell was worried that a dog wouldn't be able to track his active lifestyle. Being a busy cyber threat analyst, Hartsell was a bit upset because he wanted the dog.
Fortunately, he was wrong. He knew deep inside him that #387 will soon shae a home with him.
"I asked for daily updates through the adoption process, and felt as if he were mine from the very beginning, and these people were just helping us get reunited," Hartsell added.
After the standard adoption procedure of interviews and home visits, #387 was approved for adoption. Harstel could take the dog home.
Every new start should be marked by something. Hartsell decided to change the dog's name, for the third and final time. Kong or #387 became ZIB, in honor of a famous Soviet space dog. With that, an eternal bond was born.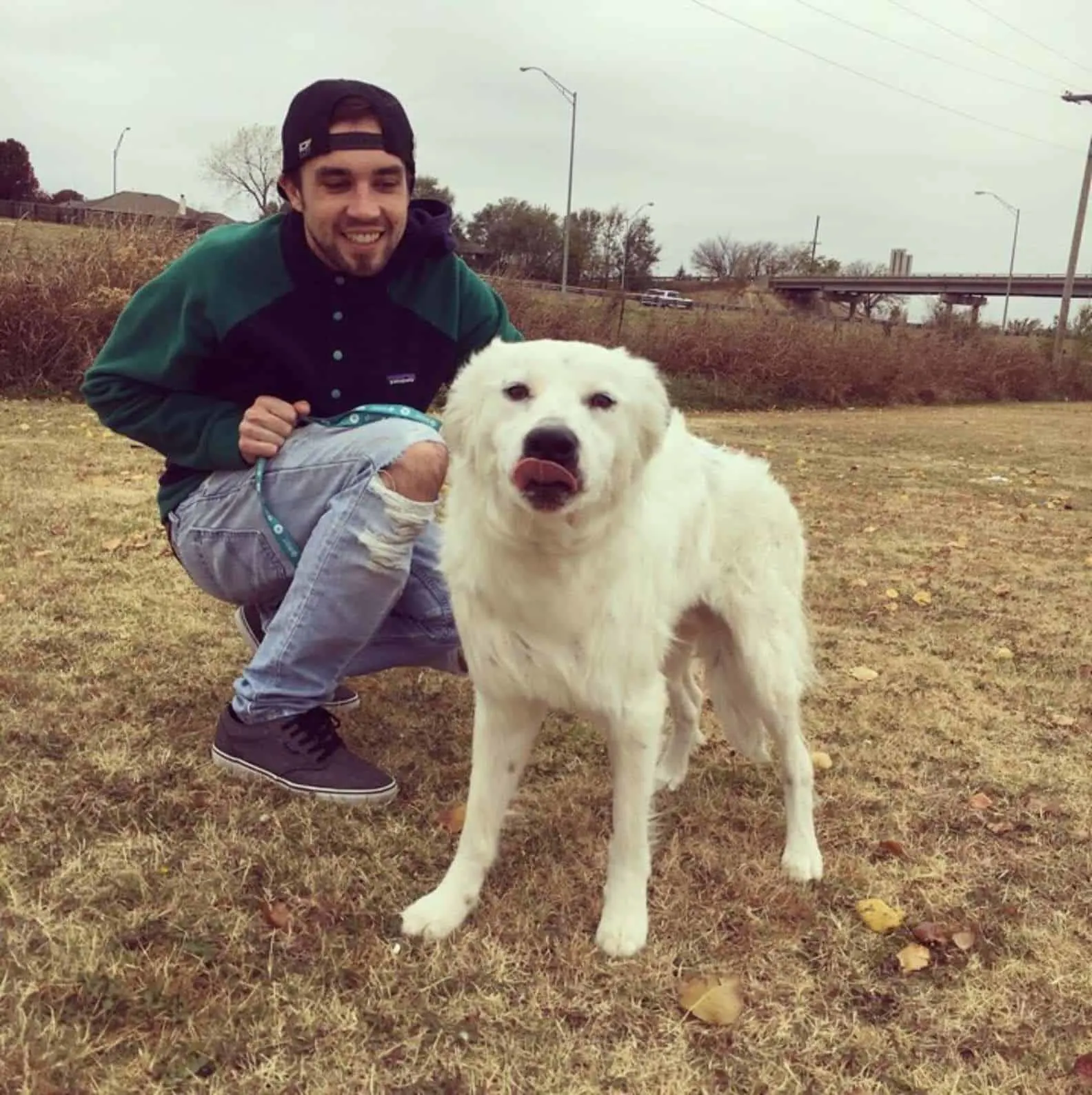 "The original was just a lost dog running around the base that they sent to space for a successful flight," Hartsell explained. "I felt this was fitting for my ZIB because he was just a lost dog until someone picked him up and helped nurture him back to health. Now, he and I are off to the stars together!"
From the first moment they saw each other at the foster house, when Hartsell came to pick up ZIB, it was clear they were meant to be friends forever.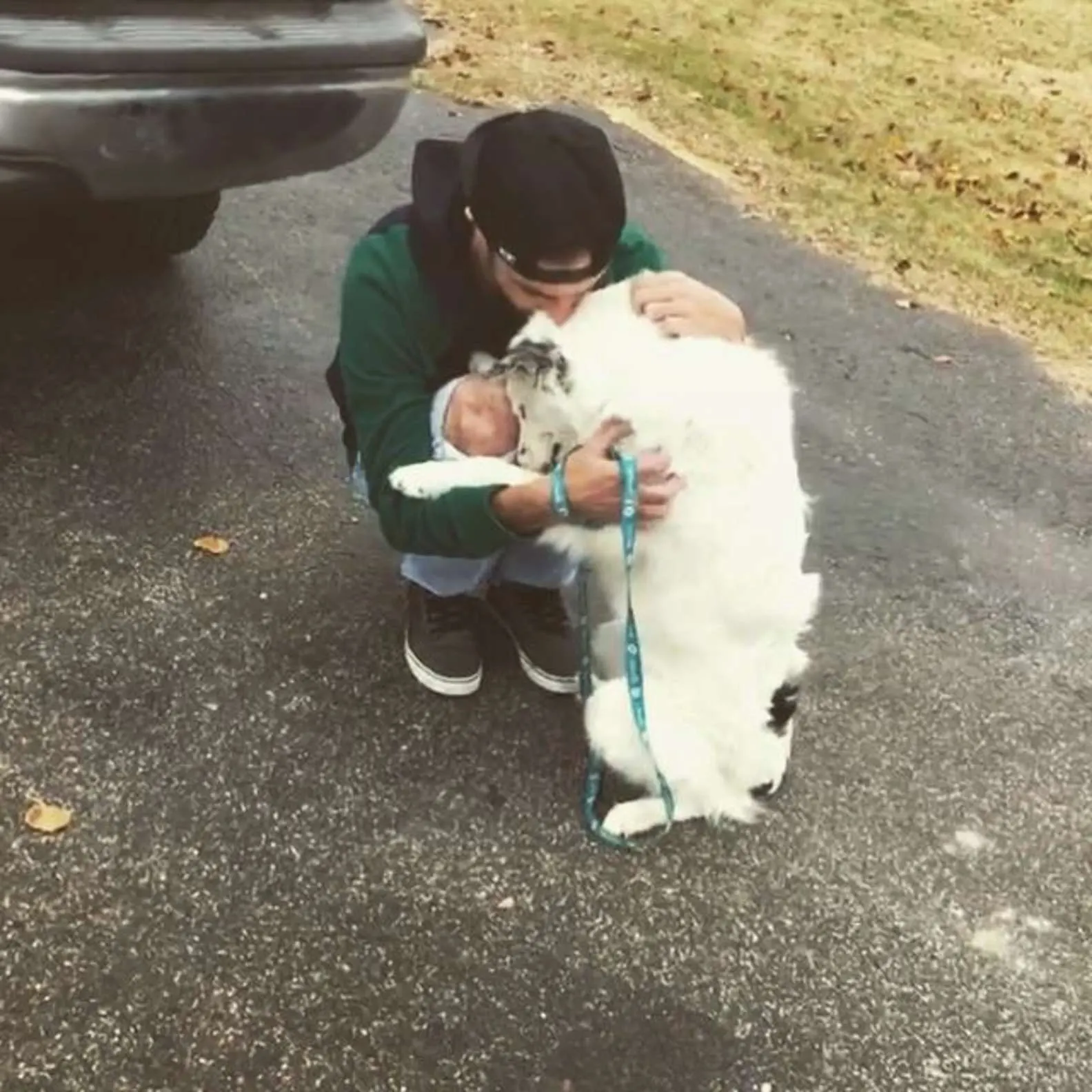 A friend of Hartsell managed to snap this emotional photo.
"I was handed his leash… I got down in front of him and gave him his new name and asked if he wanted to come home with me," Hartsell recounted. "'ZIB, I'm going to call you ZIB. Do you like that? How would you like to come home with me, ZIB?' He was sitting in front of me, looked into my eyes, and then hugged me and bowed his head. It was adorable; I'll never forget that moment."
ZIB is finally a happy dog. He couldn't enjoy his life more. Living with Hartsell means living with a dog daddy that gives many cuddles and kisses. For a dog that once couldn't be touched, this is quite a success.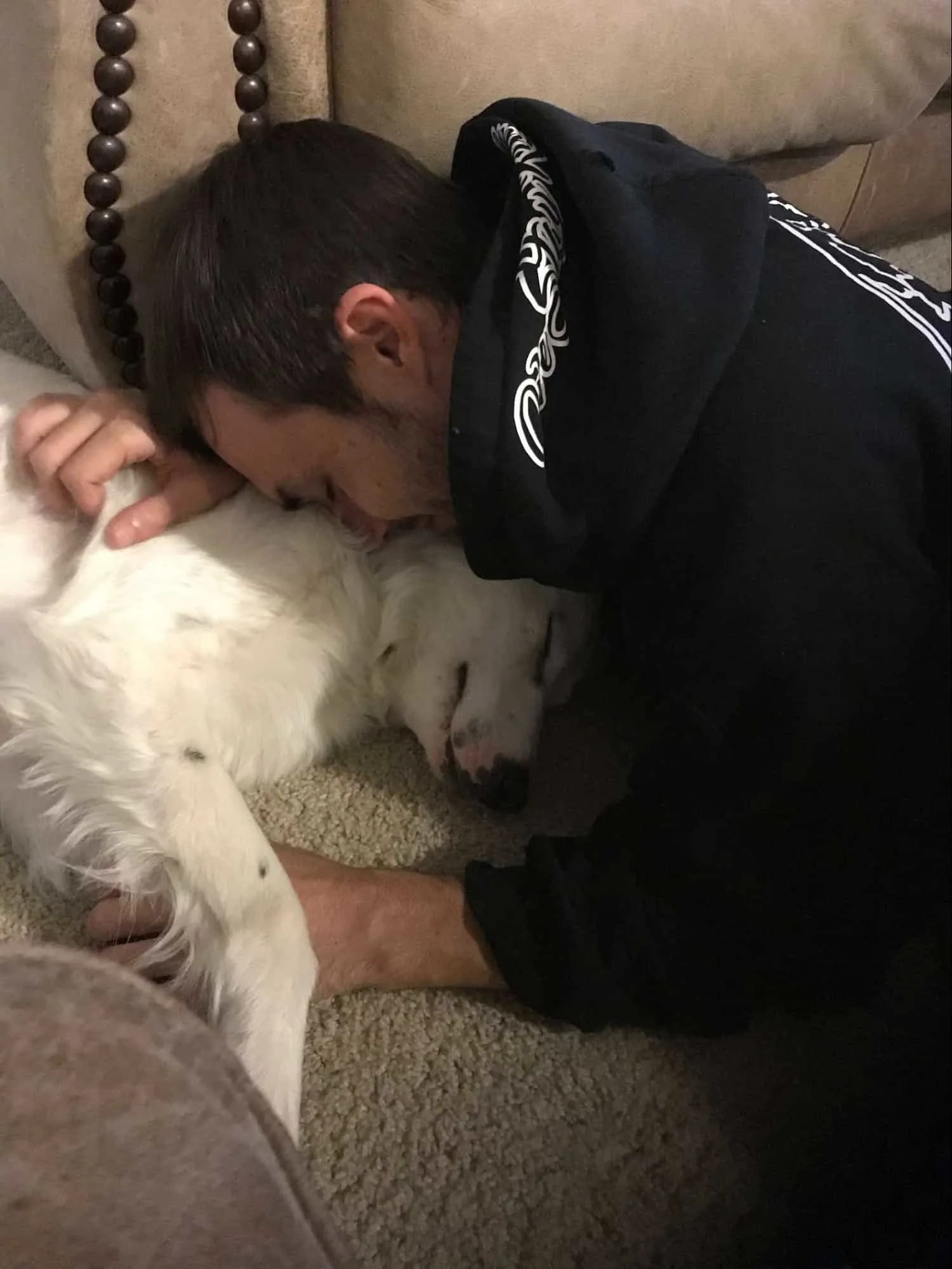 "I cannot even begin to describe how much happier and fulfilled I feel," Hartsell said. "Knowing that this poor puppy was once neglected and all he wanted was to be loved — and that I get to give him that love every day now, it's incredible."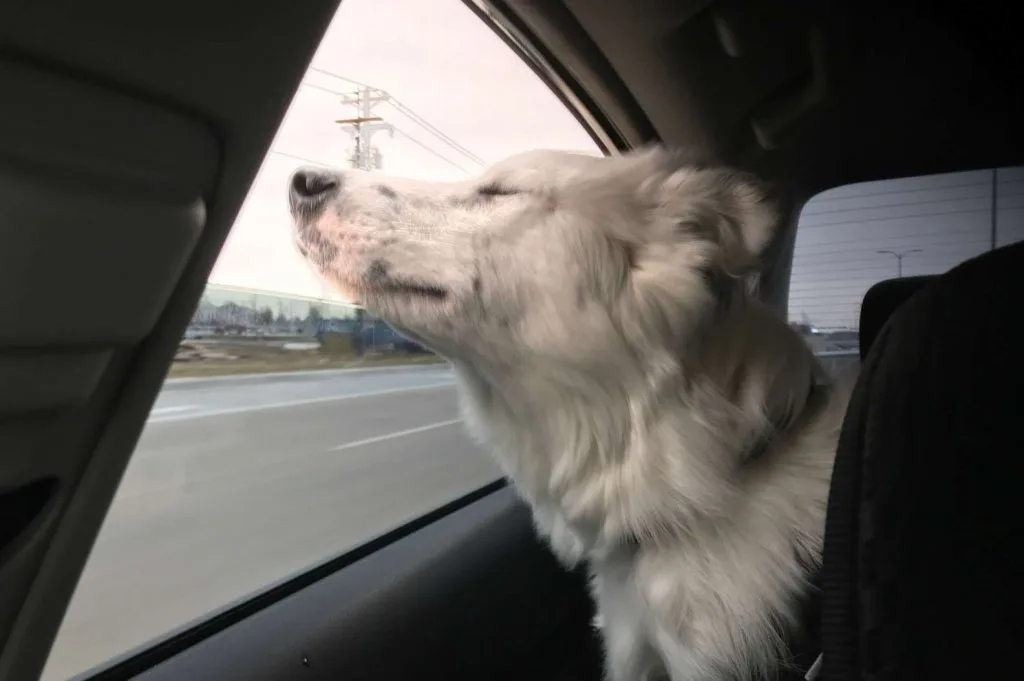 "I truly feel saved by him, and there's nothing I wouldn't do for him," he said. "Our lives revolve around each other now and I wouldn't have it any other way."
Stories like these make you believe everybody can be saved.