German Shepherds are excellent pets and companions! However, if you are seeking a purebred German Shepherd puppy, you must pick a recognized breeder with a track record of superior breeding standards. This list contains the Top Ten Black German Shepherd Breeders in the United States.
We all know how the German Shepherd is a very high-quality dog breed. Along with being perfect family companions, these dogs are also good family pets, good at sports, great guard dogs, and all in all, great family dogs.
Throughout history, because of their speed, intelligence, and strength, dog owners have used them in the herding working line.
If you are thinking about becoming a German Shepherd owner, I am sure you are doing research on your own. Firstly, you should know that the German Shepherd is recognized and registered by the American Kennel Club (AKC).
There are so many things to find out, like what kind of routine is best for a German Shepherd, what is this dog like with other dogs and around children, what quality is their bloodline, are there any possible threats you should be aware of, and so many other questions.
However, the very first thing that you need to consider is the quality of German Shepherd breeders. Read the following text and get to know the most reputable breeders across the United States.
These Top German Shepherd Breeders' reviews are displayed in the order of the highest rating of five stars – downward. These are the most highly rated Black German Shepherd breeders in the United States.
Black German Shepherd Breeders
German Shepherds are easily identified. Even if you've never had a German Shepherd, you're definitely familiar with their appearance. They belong to the working dog line. Also worth mentioning, the black German Shepherd is an excellent service dog.
Just be careful not to confuse them with some of the many dogs that look like German Shepherds!
Once, the German Shepherd was the second most popular dog in the United States of America, according to the AKC.
Usually, German Shepherds have two coat colors: black and tan. This might also give us two common types of German Shepherds: the black German Shepherd dog, and the tan German Shepherd dog.
Although, due to their genetics, German Shepherds may inherit the recessive gene from their purebred German Shepherds. Because of this, we have two other types of German Shepherds: solid Black German Shepherds, and all-black German Shepherds. These two are highly in demand because of their ultra rare coat color. The only downside is that they can't compete in dog shows.
Read More: German Shepherd Colors: 15 Shades That'll Take Your Breath Away
1. Von Anna German Shepherds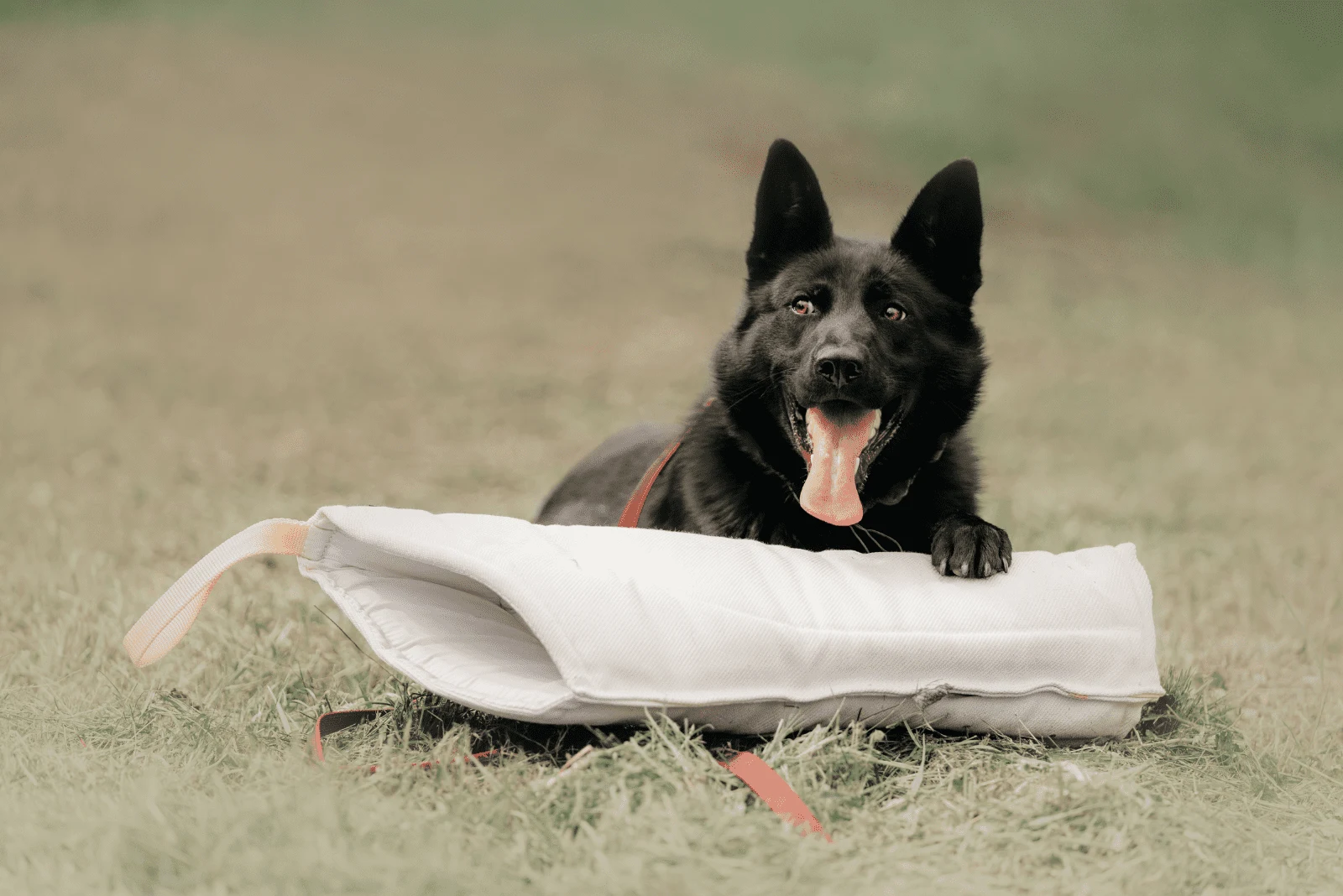 For years, Von Anna German Shepherds has provided the best-quality black German Shepherd puppies. They are number one in the U.S. and are specialists in the German Shepherd breed.
They provide amazing and beautiful black German Shepherd puppies that are raised with their children. This is a unique method of socialization from a young age with their children, which provides us with great and lovable family pets.
They guarantee black puppies without conditions such as hip dysplasia and elbow dysplasia.
Breeder Info:
Address: Cartersville, Atlanta, Georgia
Website: Von Anna German Shepherds
E-mail: [email protected]
Phone: (678) 977-5077
2. Baumwolle German Shepherds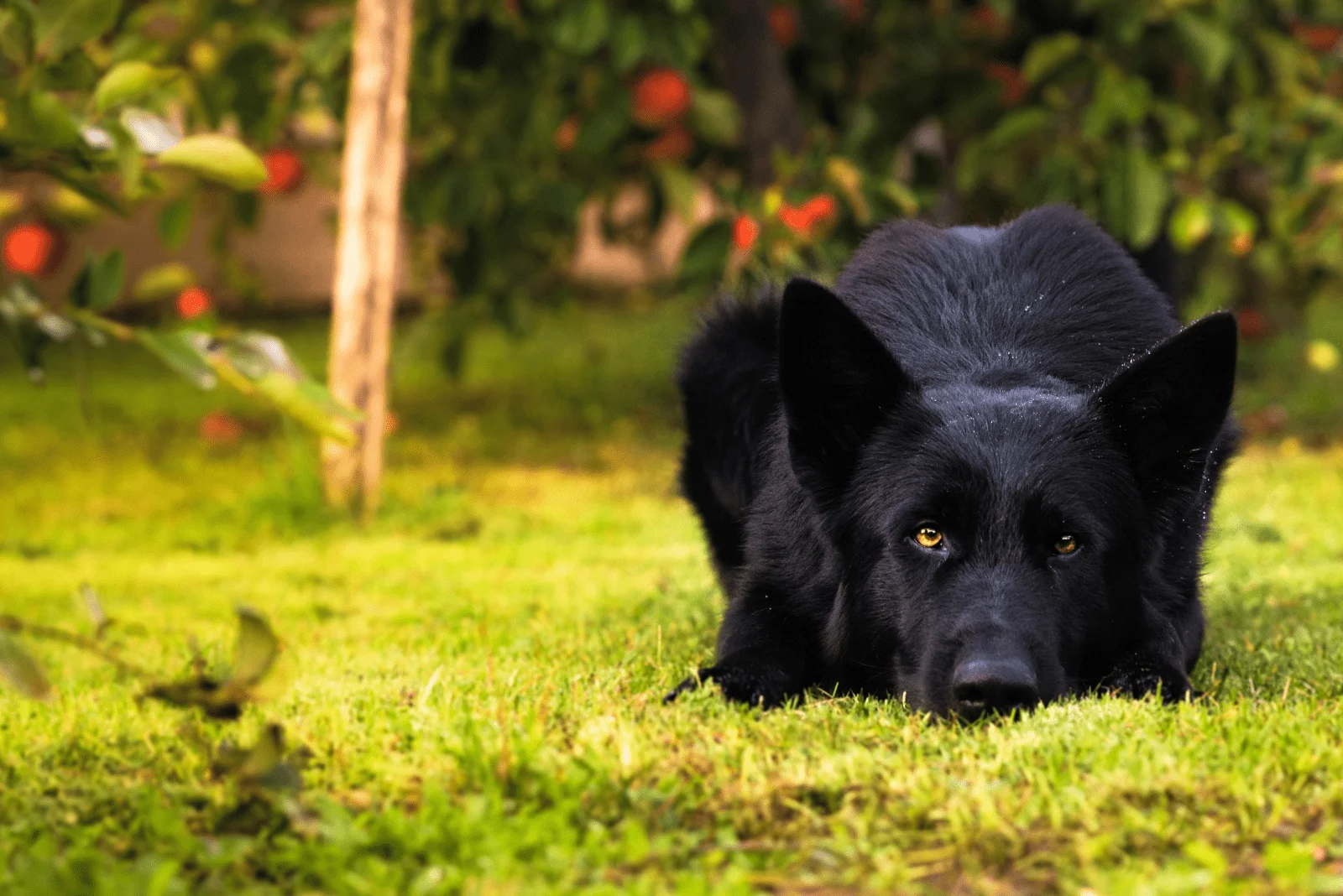 Their lifelong mission is to provide you with excellent black German Shepherd puppies from champion bloodlines. Baumwolle German Shepherds ranks second on this list of Top Black German Shepherd Breeders. Baumwolle provides true purebred black German Shepherd puppies.
Their puppies are fed with world-class quality dog food, and the breeding program for females is that they go on a special diet before they give birth to their new female puppies.
This five-star establishment guarantees black GSD puppies without any known health issues.
Breeder Info:
Address: 3442 Thoroughbred Ln., York, SC 29745
Website: Baumwolle German Shepherds
E-mail: [email protected]
Phone: +1 803-818-0682
3. Southern Wind K9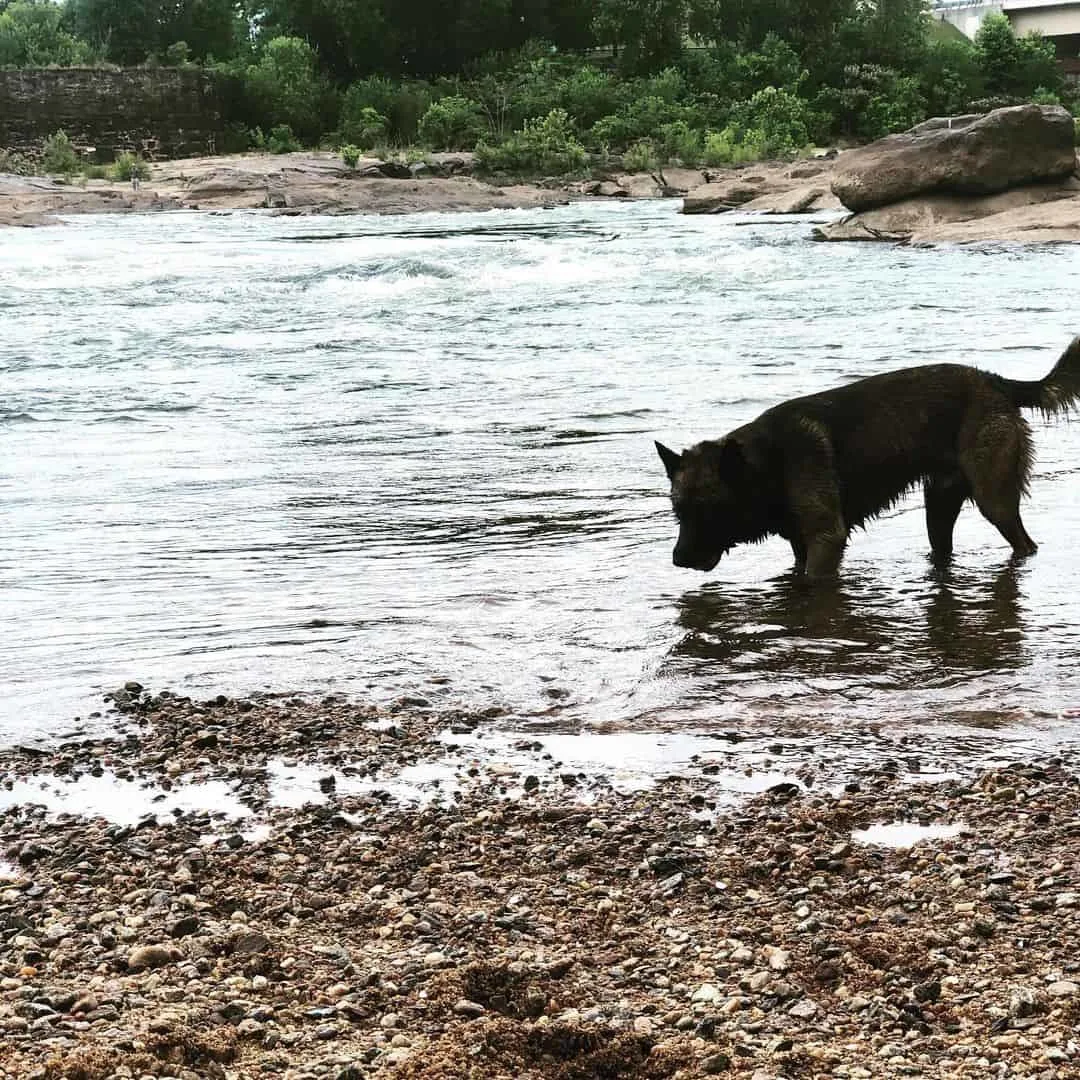 Photo from: @mandy_hull
Third place is reserved for Southern Wind K9. They produce quality dogs that will become an important part of your family. The owner and his crew work hard to create GSD pups that will change the life of their owner. Every puppy acquired goes through a special puppy desensitization program developed particularly for Southern Wind K9.
They are famous for their unique GSDs that come from the Sieger Bloodline, and they display strength, health, and a beautiful attitude.
Breeder Info:
Address: 19115 Phillips Road, Brooksville, FL 34604
Website: SouthernWindK9
Phone: 787-509-8857 / 352-942-9427
4. Kolenda Kennels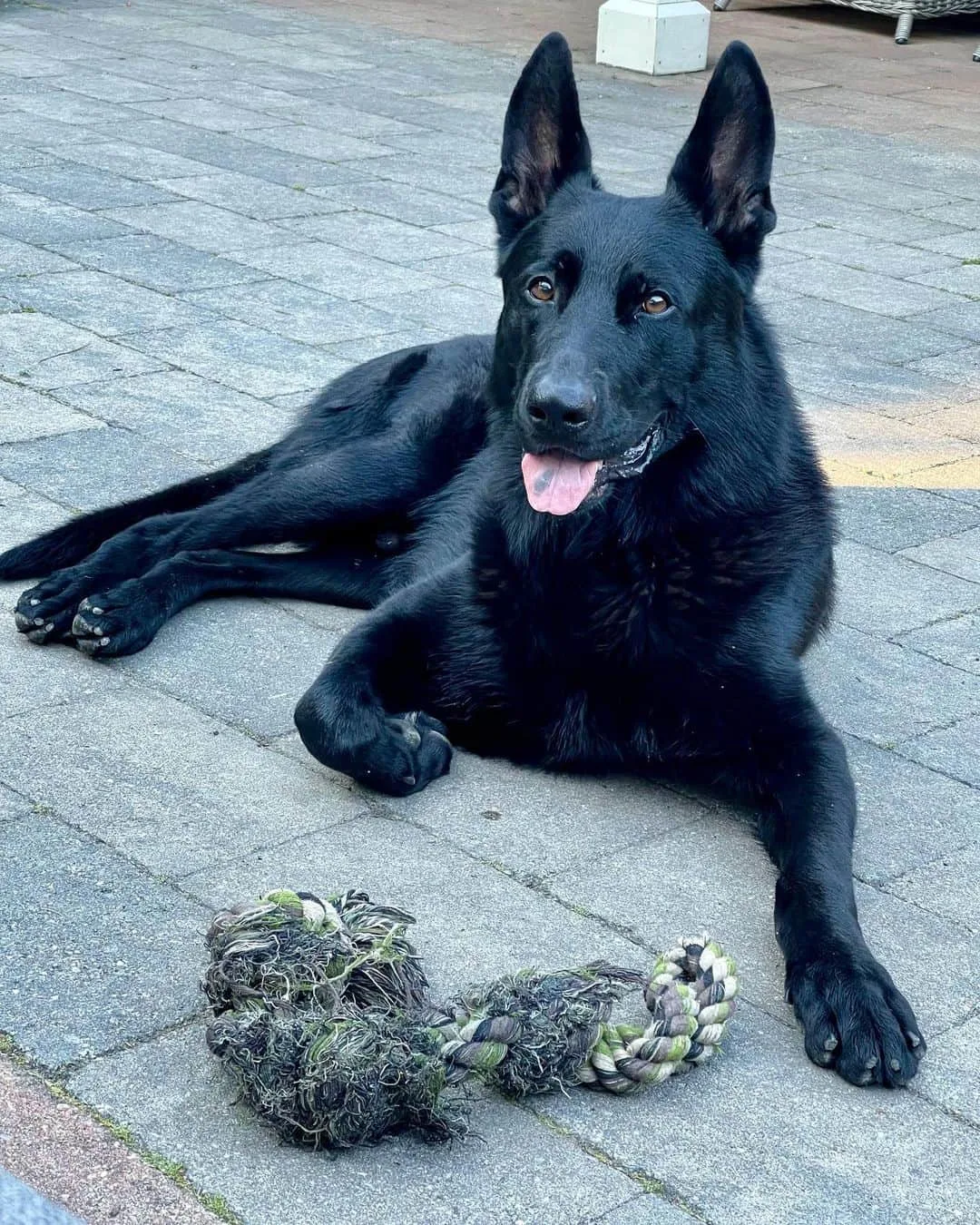 Kolenda Kennels has been in this business for more than thirty years. They are known for breeding black purebred German Shepherds. They are recognized for their West German Sieger-bloodline GSDs.
They produce intelligent, loyal, protective, and steady black German Shepherds without any health problems.
Breeder Info:
Address: 2157 138th Ave., Dorr, Michigan, 49323
Website: Kolenda Kennels
E-mail: [email protected]
Phone: (616) 681 – 2825
5. Mittelwest German Shepherds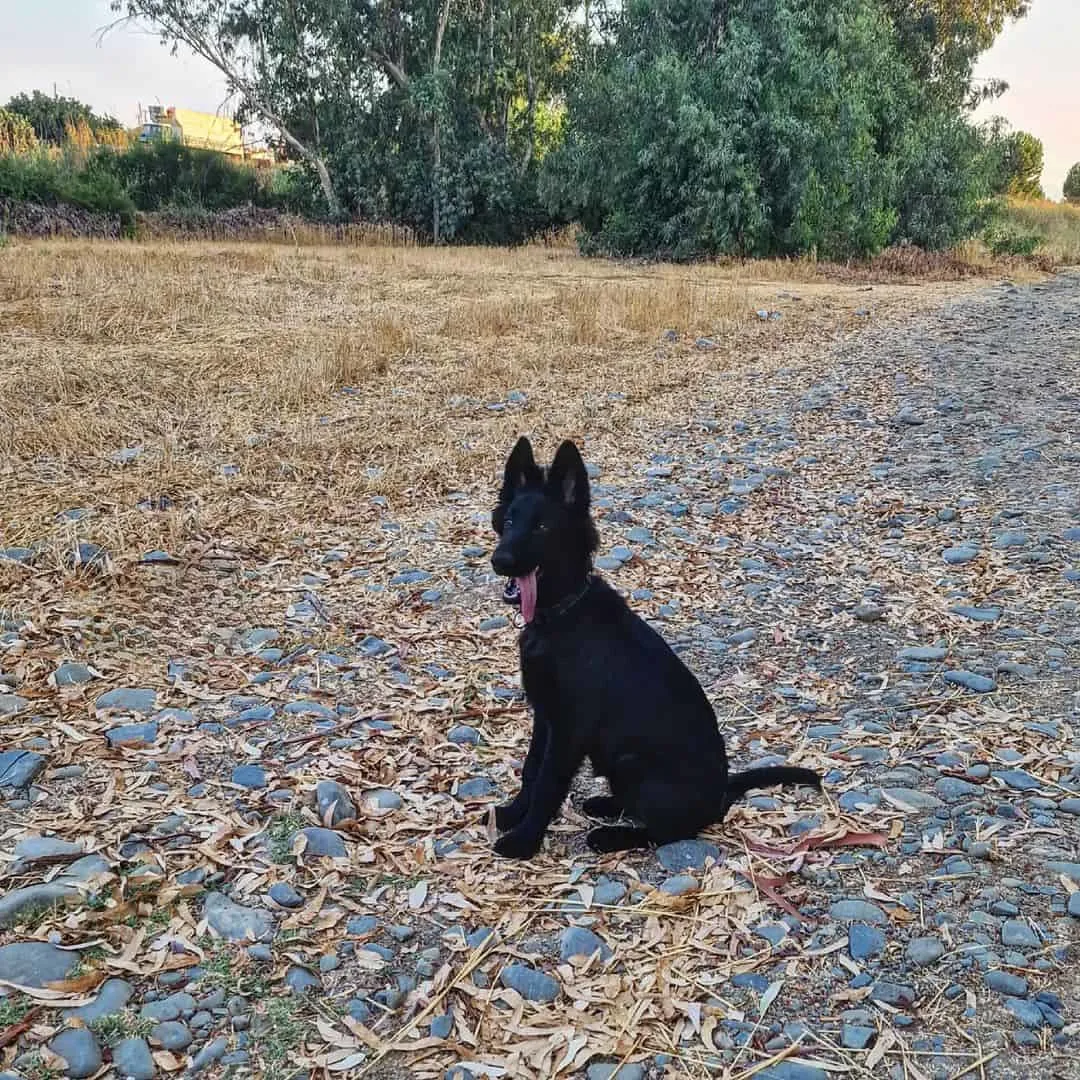 Photo from: @dutchessofthedark
This facility produces GSDs for dog shows. Mittelwest German Shepherds is the leading German Shepherd breeder in the United States, and it is well-known in the business. They specialize in producing pups for family, companionship, or dog shows.
Some of the most important characteristics is that they X-ray the parents of the black German Shepherds in order to diagnose if they have hip or elbow dysplasia. They provide you with a lifetime warranty on their puppies.
Almost every dog they have in their breeding program is imported directly from Germany. They produce courageous, extremely trainable, and self-confident dogs.
Breeder Info:
Address: 8310 Howe Rd., Wonder Lake, IL 60097
Website: Mittelwest Black German Shepherds
Phone: (815) 653-1900
6. Von Der Haus Gill German Shepherds Inc.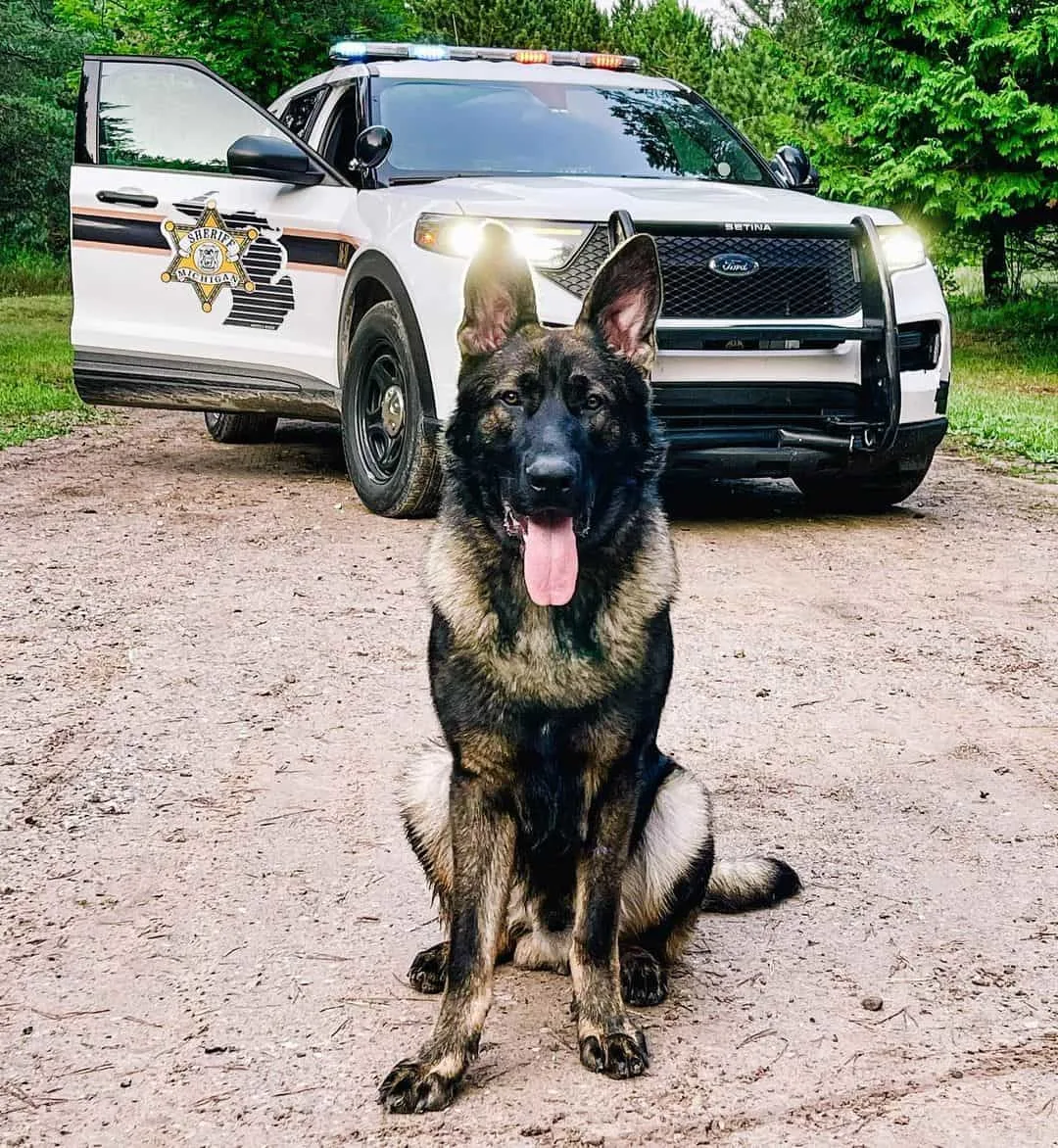 Photo from: @doubletrouble.weekskids
Well, these guys produce somewhat different German Shepherds. They produce GSDs for the police and for protection. This establishment is a breeding and training facility for K9 dogs.
It was founded in 1992 by Al and Susan Gill. The secret is that they hand-pick their breeding stock from Germany.
They concentrate on training German Shepherds for a variety of police duties such as explosives detection, narcotics detection, officer protection, search work, tactical operations, and tracking.
They produce loyal, strong, protective, and obedient German Shepherds.
Breeder Info:
Address: 16863 Boundry Rd., Wapakoneta, Ohio 45895
Website: Von Der Haus Gill German Shepherds
E-mail: [email protected]
Phone: 419-568-9454
7. Vom Ragnar German Shepherds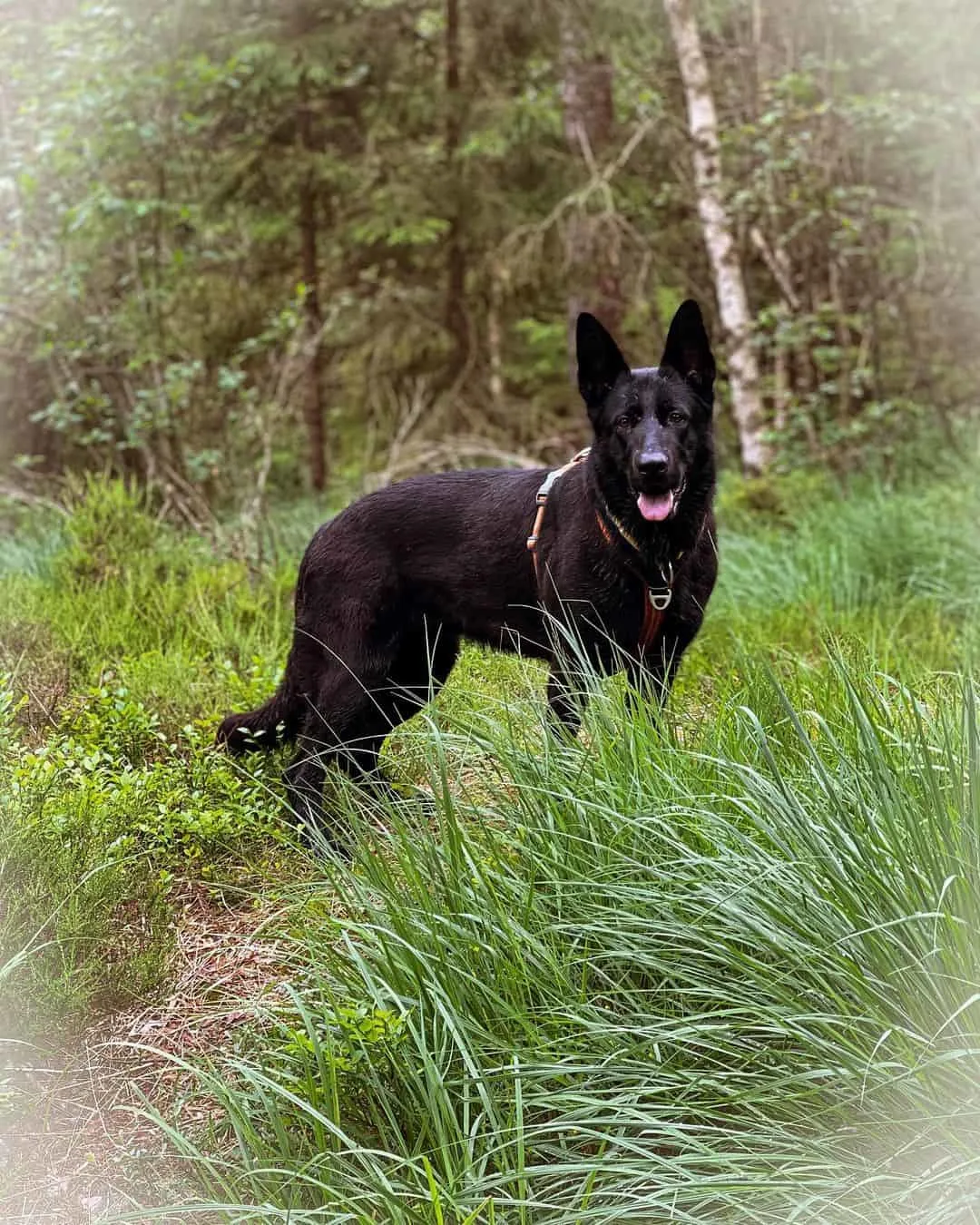 Photo from: @idashundliv
Vom Ragnar German Shepherds is a reputable breeder known for producing dog-show quality black German Shepherds. They have pups as young as eight weeks old, and numerous training packages to suit your needs.
Their owners and workers are licensed veterinarians. Despite the fact that they only produce a few litters every year, they are among the healthiest pups with the greatest genetics available. The puppies come with great alertness, attractiveness, obedience, and self-confidence. Besides black GSDs, they produce red ones as well.
Breeder Info:
Address: 17813 Lincoln Rd., Harvard, IL 60033
Website: Vom Ragnar German Shepherds
E-mail: [email protected]
Phone: 773-552-0808
8. Vom Zeder Haus Black German Shepherds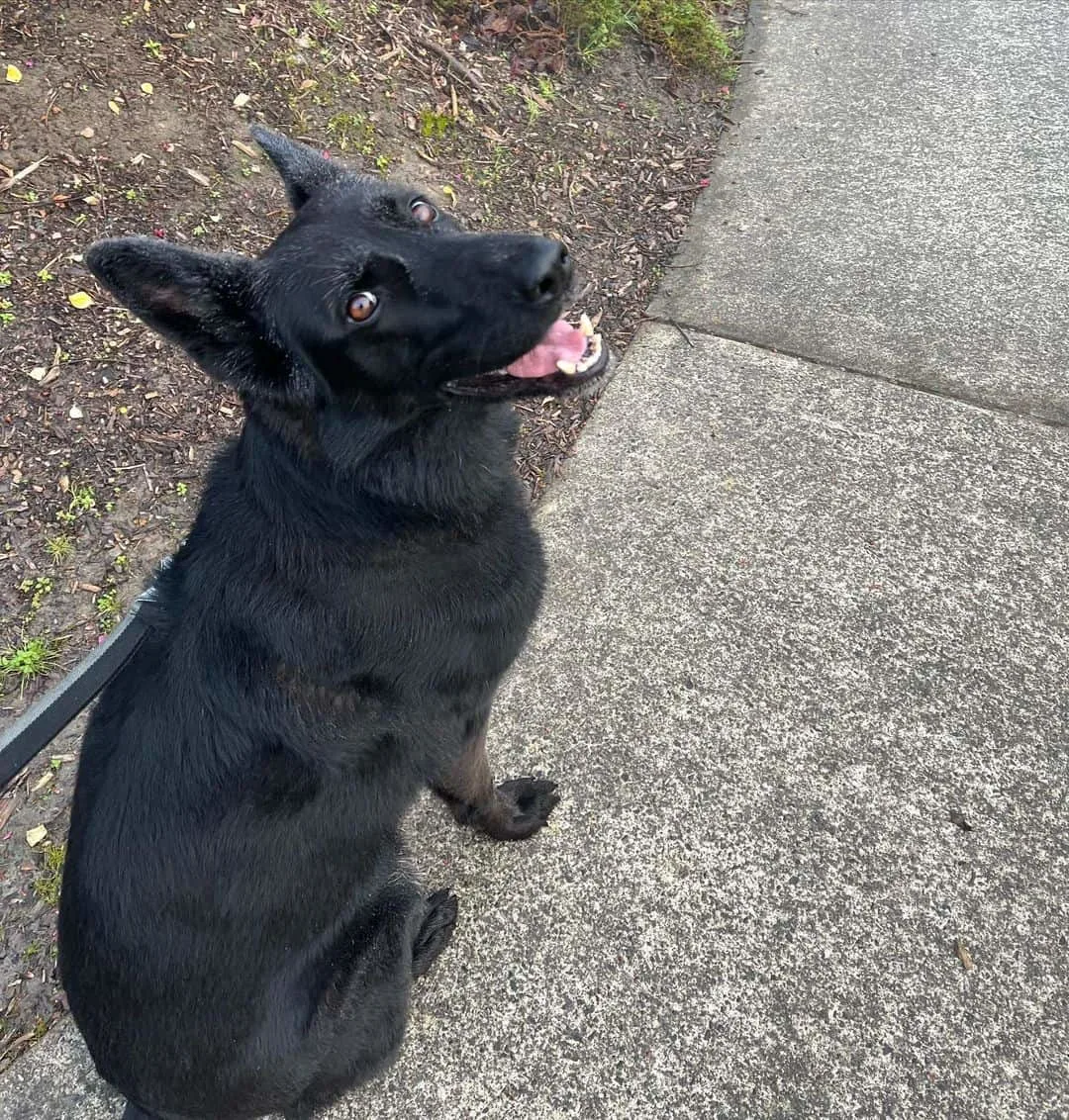 Photo from: @daisyboolandshark
The goal of this facility is to educate the American public about German Shepherds. All of their dogs are imported from Europe, and are of championship bloodline.
They produce black and red German Shepherds according to the European health standards. You can find them in two locations across the U.S. – in central Kentucky, where they train their dogs to be police dogs, and in Tennessee, where their little puppies are located.
Breeder Info:
Address: 2171 Waddy Rd, Lawrenceburg, KY 40342
Website: Vom Zeder Haus German Shepherds
Phone: +1 865-455-7799
9. Von Der Otto German Shepherds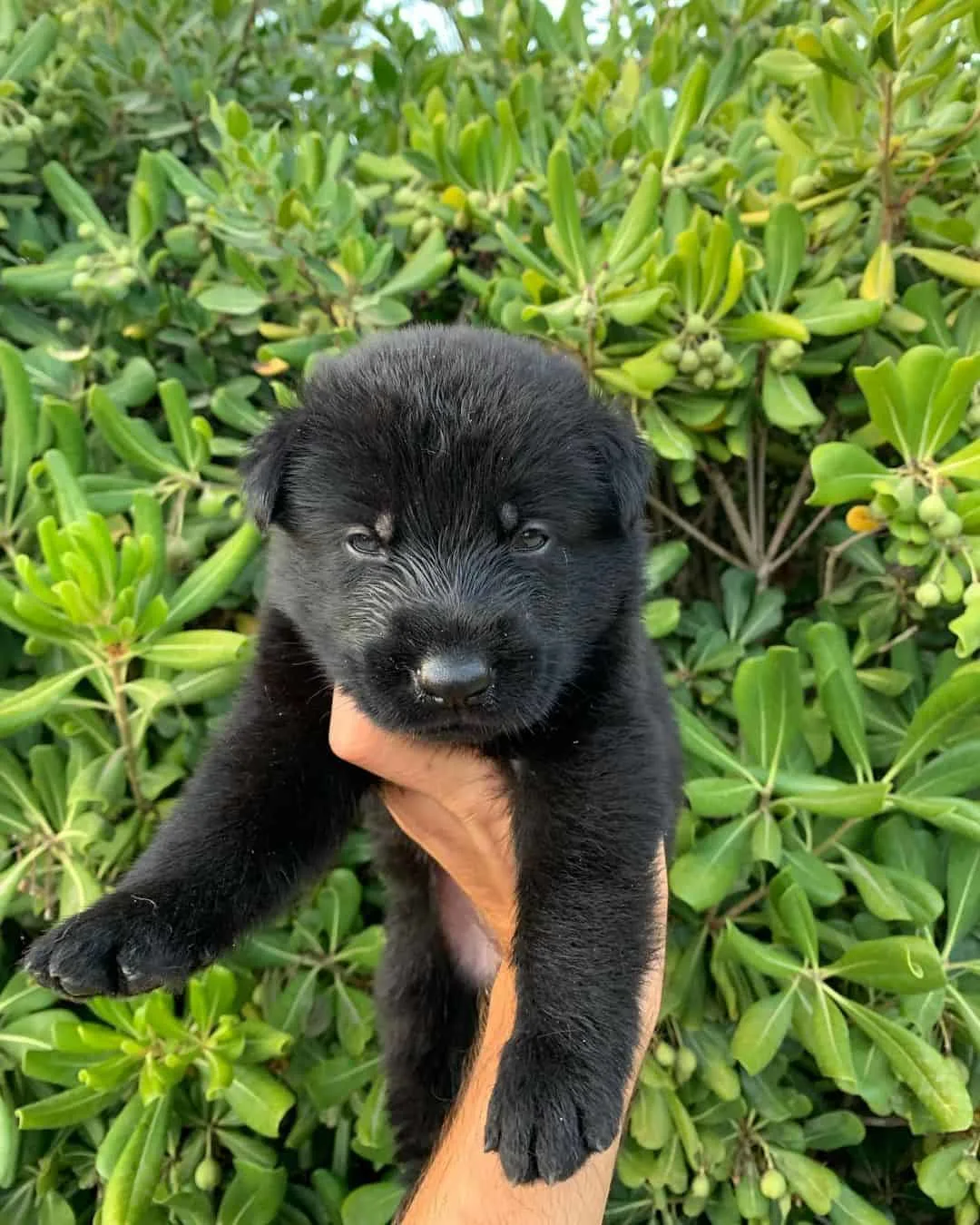 Photo from: @_kennel_torre_dello_sperone_
Their mission is to breed only the best top-quality dogs. They provide health-certified and AKC-registered black German Shepherd puppies.
Von der Otto German Shepherds is another prominent German Shepherd breeder that prioritizes excellent client connections in order to achieve the greatest possible outcome for the new owner and their dog.
Tia Otto, the owner, focuses on developing top-grade German Shepherds from champion German bloodlines. She spent years researching different bloodlines and collaborating with police departments to find the police-dog appropriate breed.
Breeder Info:
Address: 2650 Ridgelake Ln., Rockwall, TX 75032
Website: Von Der Otto
Phone: +1 214-232-0986
10. Von Den Oher Black And Tan German Shepherd Dogs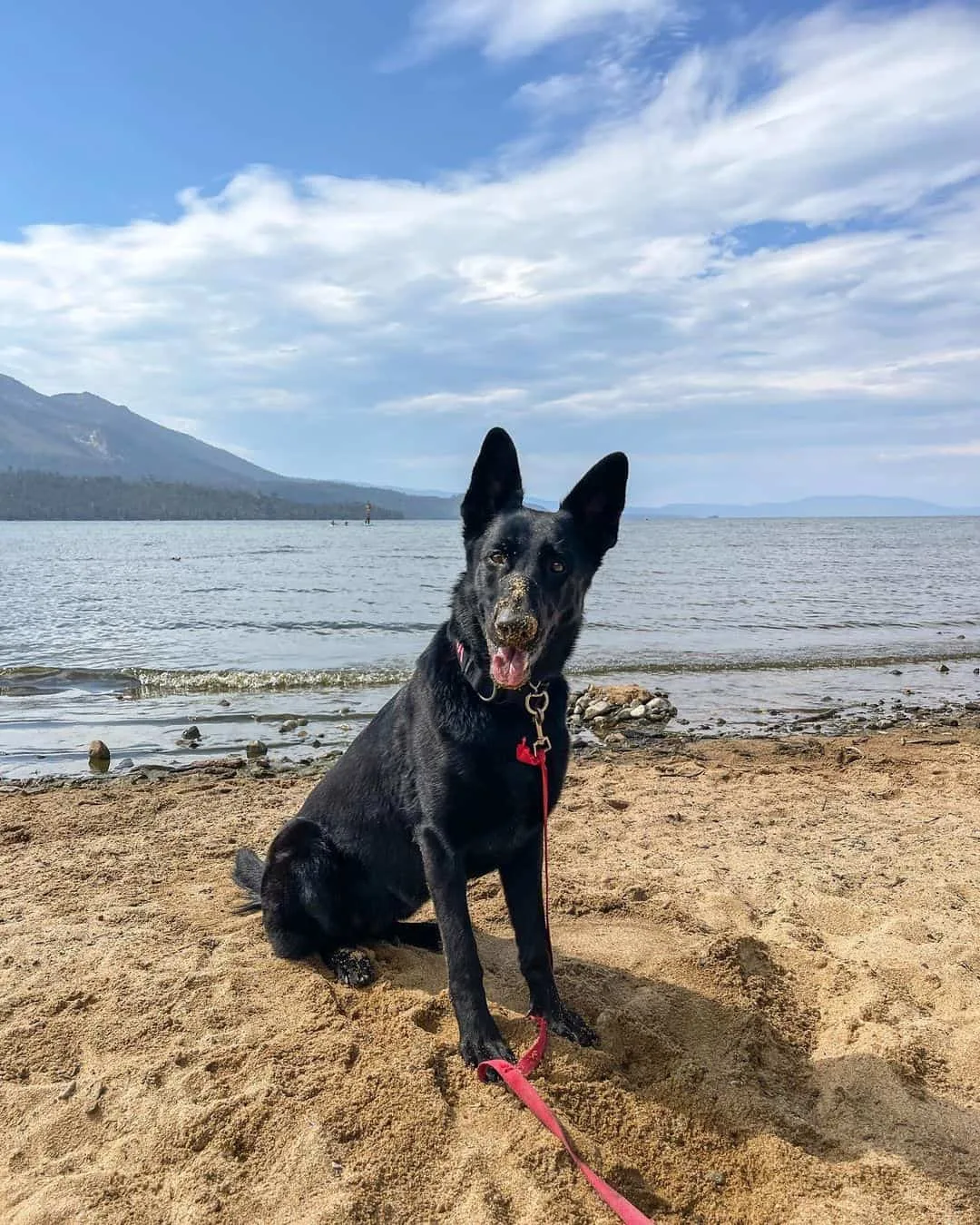 Photo from: @kira.the.bgsd
Oher Tannen True German Shepherd Dogs offers top-of-the-line purebred German Shepherds to households around the United States.
Nadia Adams, the owner, has always had a soft spot for German Shepherds. The name, "Oher Tannen" comes from a tiny woodland near Hamburg, in northern Germany. She grew up staring out her bedroom window at this lovely woodland.
She immigrated to the United States in 1991, and has since strived to keep her German origins alive by providing some of the top German Shepherds in the country.
They offer well-behaved, intelligent, and protective dogs with health certifications.
Breeder Info:
Address: Atlanta, Georgia
Website: Von Den Oher Tannen
E-mail: [email protected]
Phone: (678) 480-6000
Check The Breeder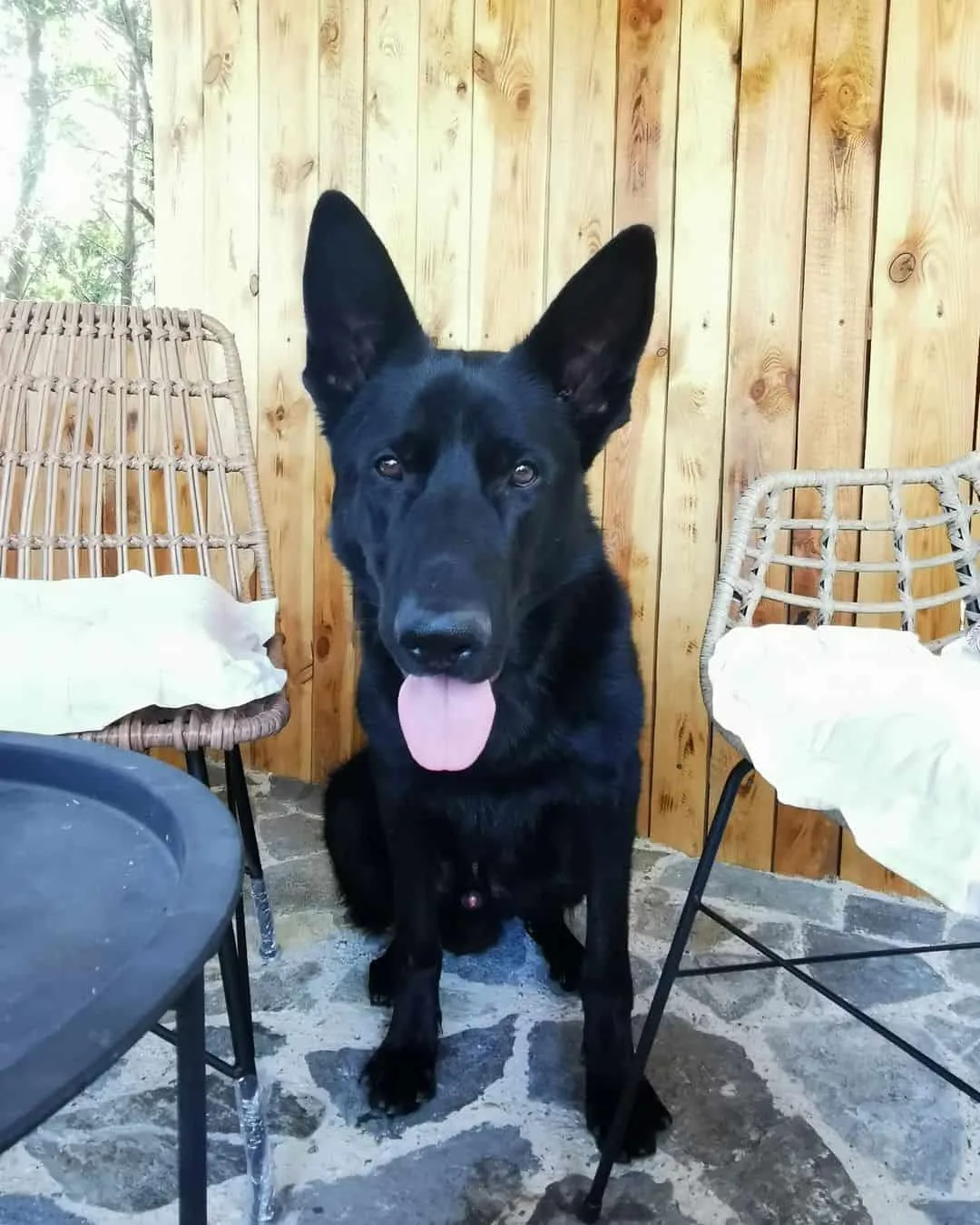 Photo from: @dante_thegermanshepherd
You are certain that you want to acquire a black German Shepherd, but where should you begin your journey? The solution is simple: the first thing you should do is research the breeder!
Because German Shepherds are popular in the United States, there are numerous breeders who can provide you with this dog breed. So, how do you decide and select a breeder?
When may you know that you are speaking with an ethical breeder?
If the breeder has a reputable veterinarian, and suggests that you check references from previous customers, allowing you to clearly see that the puppies are living in really good conditions – we can say that you will not make a mistake if you choose to buy your black German Shepherd from this type of breeder.
If any aspect of a breeder's conduct appears questionable to you, it is best to visit other breeders. To be certain, paying a visit to a handful of facilities and breeding programs is the ideal method to eventually make the appropriate choice.
Health Certificates
This is something you should definitely remember! Before purchasing a black German Shepherd, ask the breeder if their dogs have all their health certifications.
If you are dealing with a respectable breeder, this is the most common question that you will not have to ask since reputable breeders require health certificates.
However, if the breeder avoids answering this question or does not provide a clear answer, consider this a red flag. He is most likely an irresponsible breeder who is careless about the health of his animals.
Final Thoughts
To conclude, we can only say that German Shepherds are excellent pets and service dogs! They are very popular in the United States, but in this article, we have listed the top ten black German Shepherd breeders!
So, if you love German Shepherds, and want to get one, these are the facilities and breeding programs you want to get in touch with. If you are thinking of getting a black GSD puppy, the main thing is to take all circumstances into account – check the breeder, and find out if the dog is purebred, and if he has all his health certifications.
Hopefully, our list of the top ten black German Shepherd breeders in the United States will help you find what you are looking for. Make the right decision and enlighten your life with a beautiful black German Shepherd puppy.