The Saluki breed is one of the oldest dog breeds in the world. Research shows that ancient Saluki dogs appeared over five thousand years ago.
The Saluki, also called the Persian, and the Arabian Greyhound, first appeared in the Middle East. This dog breed was seen in ancient Egypt, Afghanistan, Persia, Arabia, Syria, and Palestine.
Due to the fact that the Saluki breed is uncommon, many dog lovers have taken a lot of interest in these dogs.
After doing some research about Salukis, many quickly fall in love with this breed. The big question that often follows is, "Where can I find the best Saluki breeder?"
Nowadays, the Saluki dog breed isn't in high demand. Although it may sound like a bad thing, it's actually the opposite. Low demand leaves reputable Saluki breeders enough space and time to produce high-quality Saluki dogs.
Don't be discouraged – we are here to help you find some of the best Saluki breeders!
This article is a collection of some of the best Saluki breeders that take pride in preserving this pure breed.
So, if you have decided to purchase a breath-taking Saluki dog, let's check out the best Saluki breeders of all time!
Saluki Puppies For Sale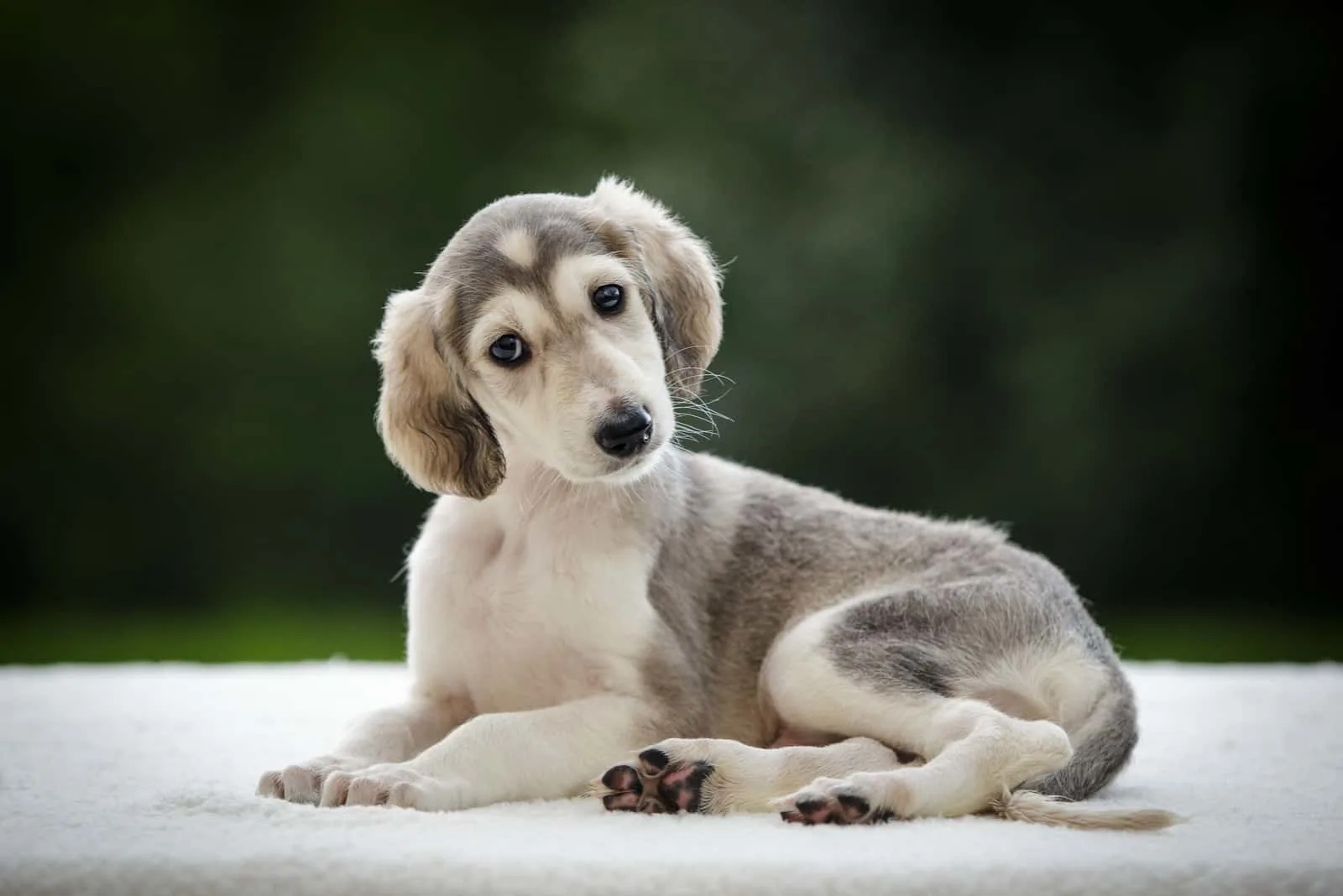 Purebred Saluki puppies can be found around the globe. Fortunately, there aren't many unreputable Saluki breeders as there are with other dog breeds.
This is probably due to the fact that Saluki dogs require a different approach and a different breeding program than other dog breeds. You can say that these dogs are unique in terms of temperament.
So, many low-quality dog breeders don't want to bother with Saluki's temperaments and needs, which is actually good — the last thing we need are irresponsible dog breeders.
Even online pet markets don't offer many purebred Salukis. You will find the best Saluki puppies for sale with reputable breeders.
Finding the best Saluki breeders is no longer a difficult task. This article will help you narrow down your search.
1. Nefer-Ka Salukis, Michigan.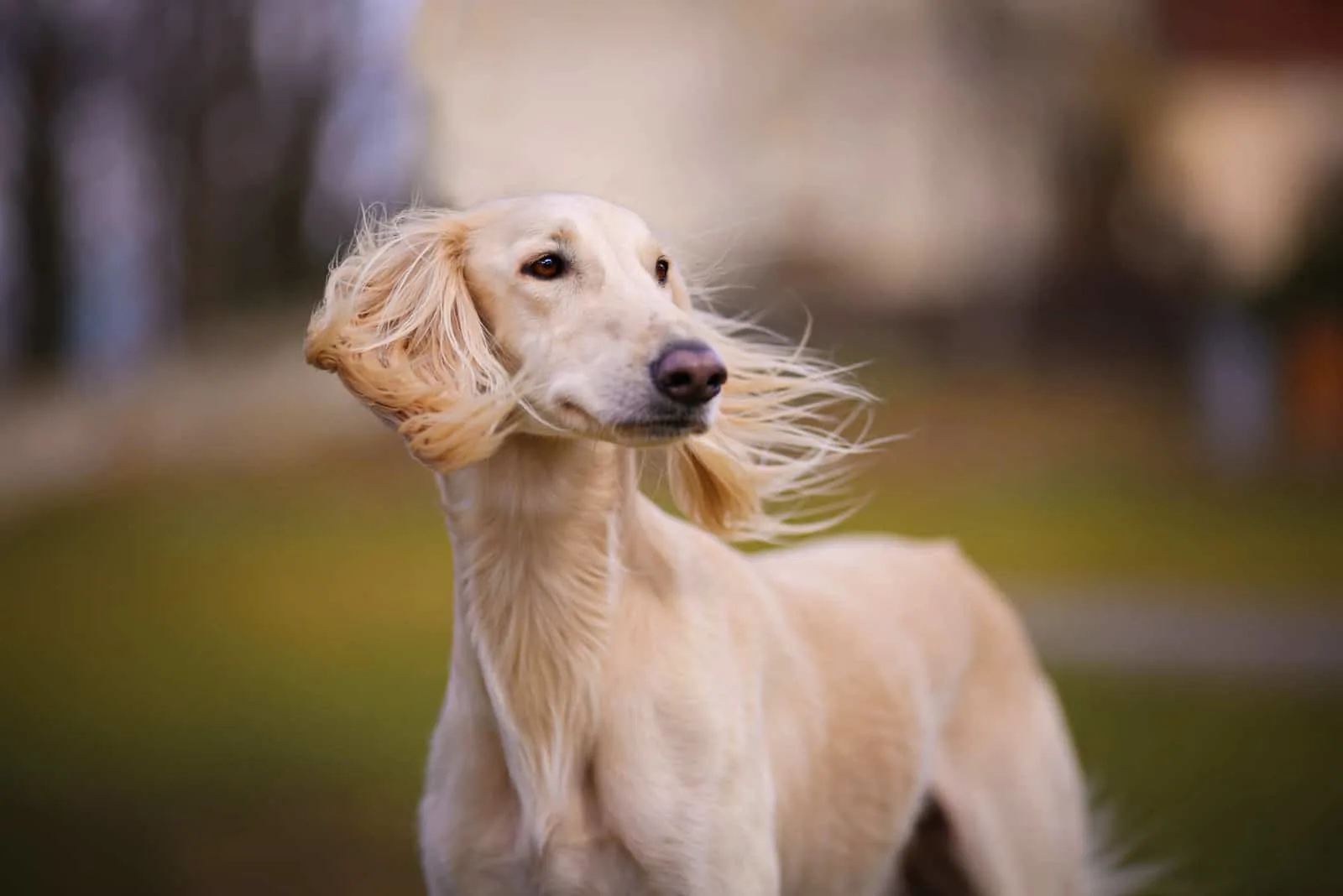 Nefer-Ka is a Saluki breeder in Southeastern Michigan. As a member of the American Saluki Association (ASA) and the Saluki Club of America (SCOA), Nefer-Ka breeders travel across the country to participate in dog shows.
Their Salukis are born to be champions. They are trained to participate in dog agility competitions. Embracing their true hunting instincts, the Nefer-Ka Salukis occasionally participate in coursing.
Recognized as an American Kennel Club breeder of Merit, Nefer-Ka focuses on developing the healthiest and prettiest Salukis. Their Saluki puppies are socialized from an early age, and come with a full pedigree.
I personally believe that the name "Nefer-Ka" (an ancient Egyptian pharaoh) is very powerful, and it perfectly fits this reputable breeder.
Nefer-Ka Salukis' details
Email: [email protected]
Website: Nefer Ka Salukis
Location: Southeastern Michigan, USA
2. Baha Salukis, Florida.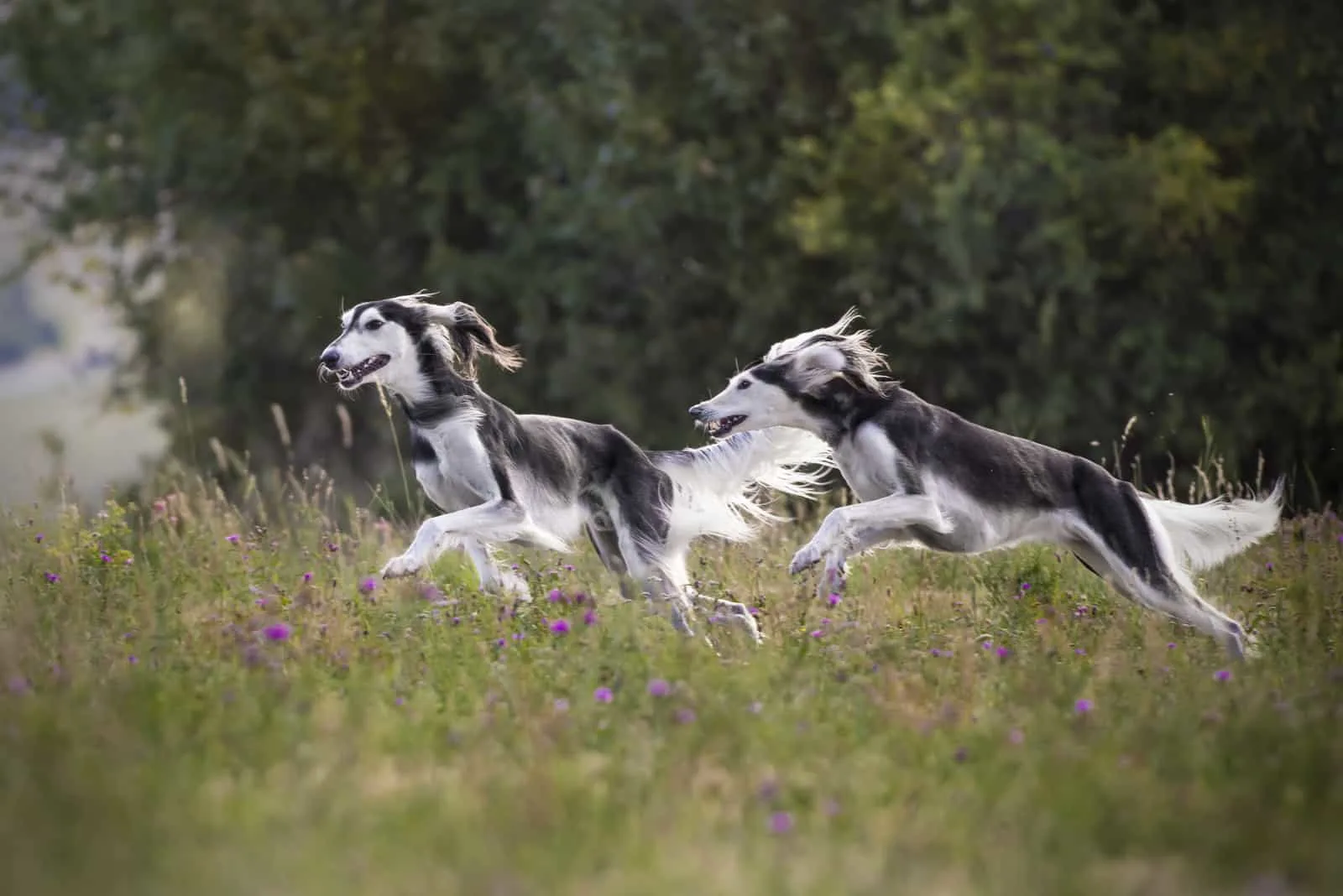 The Baha Saluki breeders believe in the beauty, companionship, and athleticism of the Saluki dog breed. For this reason, Baha Salukis are dedicated to breeding wonderful dogs of true breed standards.
Baha is named after the breeder's first Saluki. Later, the idea behind the name expanded to "Bad Ass Hound Association". And, so their journey began.
Baha Salukis participate in lure coursing, conformation, and rallies. Owners of Baha Saluki dogs are proud that these pooches show incredible agility and are very easy to train.
Baha Salukis come in various coat colors such as white, fawn, and cream. Litters are available occasionally, so it's best to contact the Baha Saluki kennel for more information!
Baha Salukis' details
Email: [email protected]
Website: Baha Salukis
3. Aeolus Salukis & Whippets, Wisconsin.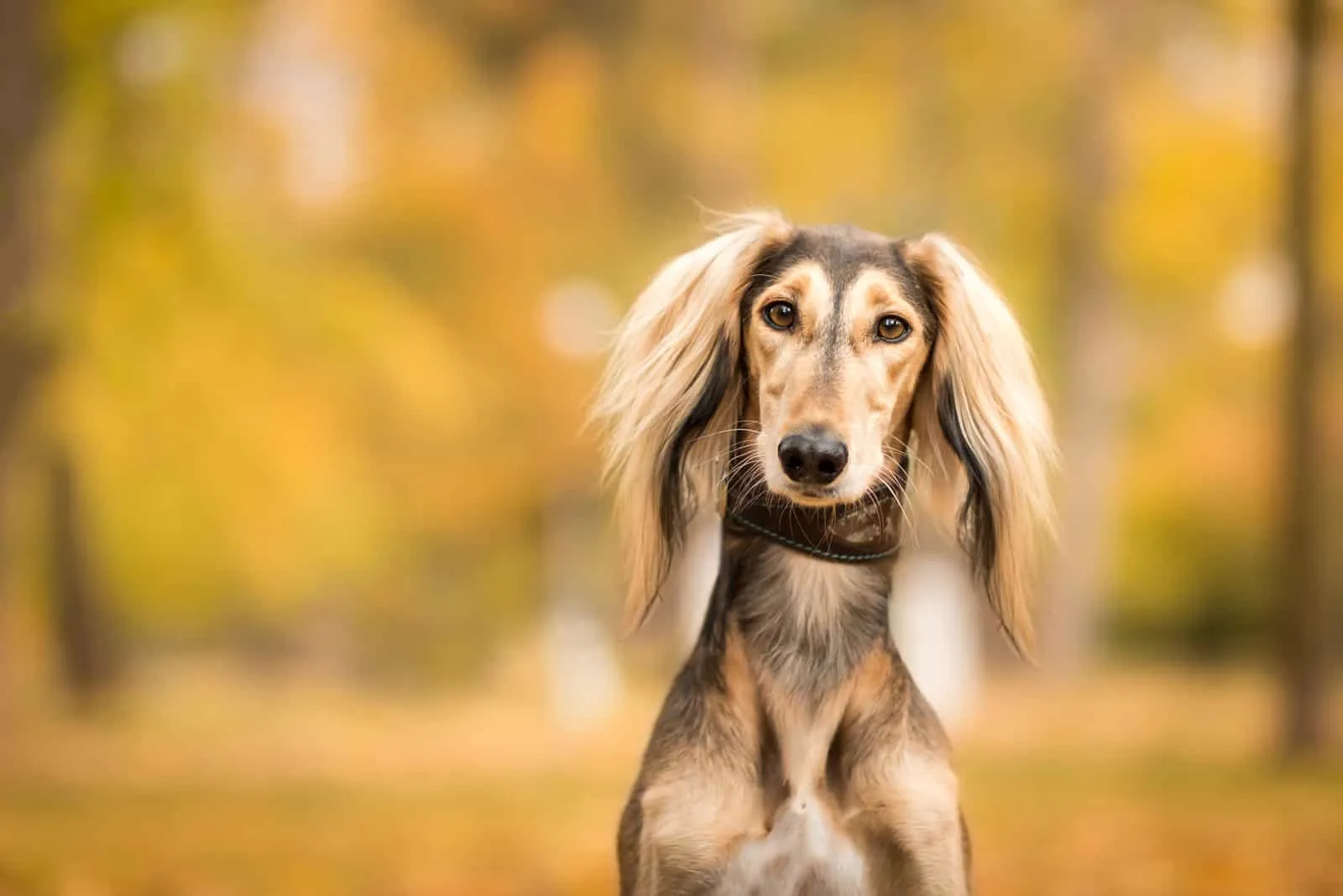 Did you know that Aeolus Salukis are Hollywood stars? Their lovely Salukis – Shooter and Hottie – were featured in the movie, Transformers, co-acting with Shia LaBeouf!
Kevin and Dawn are breeders behind the name, Aeolus. Since 1995, the Aeolus breeders have been dedicated to the Greyhound dog family.
Amazed by the Saluki's agility, running style, and elegant looks, the Aeolus breeders soon started developing some of the best Saluki puppies.
Throughout the years, they established a high-quality Saluki bloodline. Alongside Salukis, these reputable breeders produce top-quality Whippets.
Their Saluki puppies are AKC-registered and ready to find their forever home when they reach ten weeks of age. Up until then, the Aeolus breeders put a lot of effort into socialization, obedience training, and health testing.
The cost of each Aeolus Saluki puppy is $2,000. Vaccinations, deworming treatments, microchips, health screenings, veterinary records, and puppy items are included in this price.
Aeolus Salukis' details
Email: [email protected]
Website: Aeolus Salukis
Phone: (414) 870-0633
Location: 5735 N 72nd St, Milwaukee, Wisconsin, 53218, USA
4. Windrush Salukis, Ohio.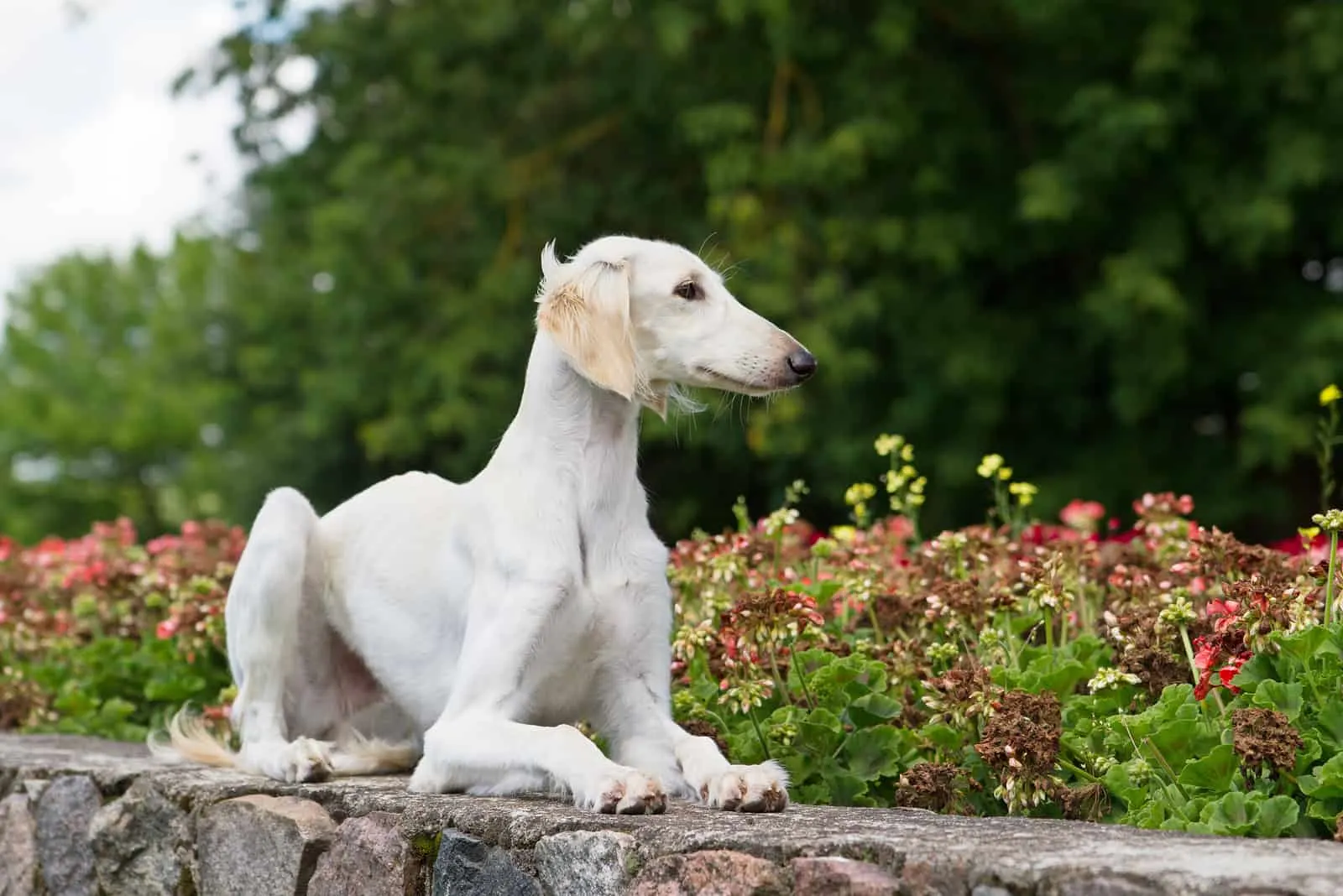 Windrush Salukis is a team of reputable Saluki breeders that produce high-quality Saluki litters every two to four years.
Their first Saluki litter dates back to the year 1999. Little did the Windrush breeders know that this litter would produce Saluki champions.
Participating in lure coursing and show rings, Saluki puppies from their first litter won the titles of the first AKC National Coursing Champion Saluki, and ASFA Life Time No. 1 Saluki.
All dogs from the Windrush Salukis' breeders are known as champions, with three of them becoming Dual Champions.
This only proves that the Windrush Salukis team produces excellent purebred Salukis with incredible performance.
Windrush Salukis' details
Email: [email protected]
Website: Windrush Salukis
Location: Blacklick, Ohio, USA
Facebook: http://www.facebook.com/kathy.lipps
5. Amrika Saluki, Washington.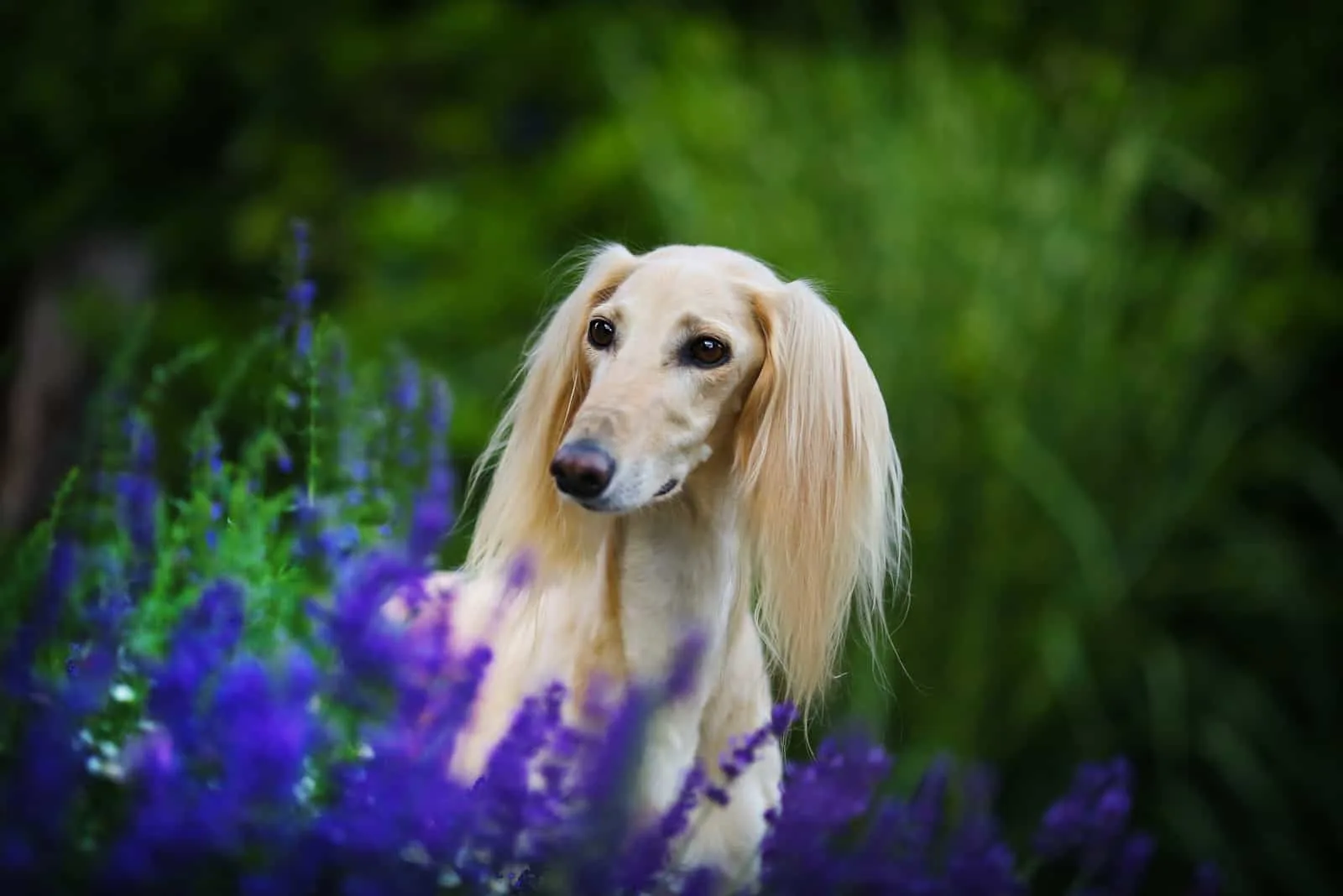 Amrika Saluki breeders have a long-term experience with the Saluki dog breed. They know the nature of this dog breed inside out.
By selecting only the best parent dogs, the Amrika team is preserving the high-quality Saluki bloodline.
They put a lot of attention into keeping their Saluki puppies in the best condition, providing them with all the care they need.
Their years of effort, love, and passion for Salukis has resulted in breeding healthy and well-behaved companions.
Make sure to check out their website for more information.
Amrika Saluki details
Email: [email protected]
Website: Amrika Salukis
Phone: 253-531-5736
Location: Tacoma, Washington, USA
Saluki Club of America: Breeder Referral
The Saluki Club of America is an American club whose main goal is to promote the wonderful Saluki dog breed.
The SCOA is the parent club of the American Kennel Club that connects dog lovers from the whole country.
Their breeder referral helps future Saluki owners find the best Saluki breeders in the United States of America.
This is a great way to get in contact with reputable Saluki breeders who are happy to provide you with more information about this breed, as well as upcoming Saluki litters.
Saluki Health Problems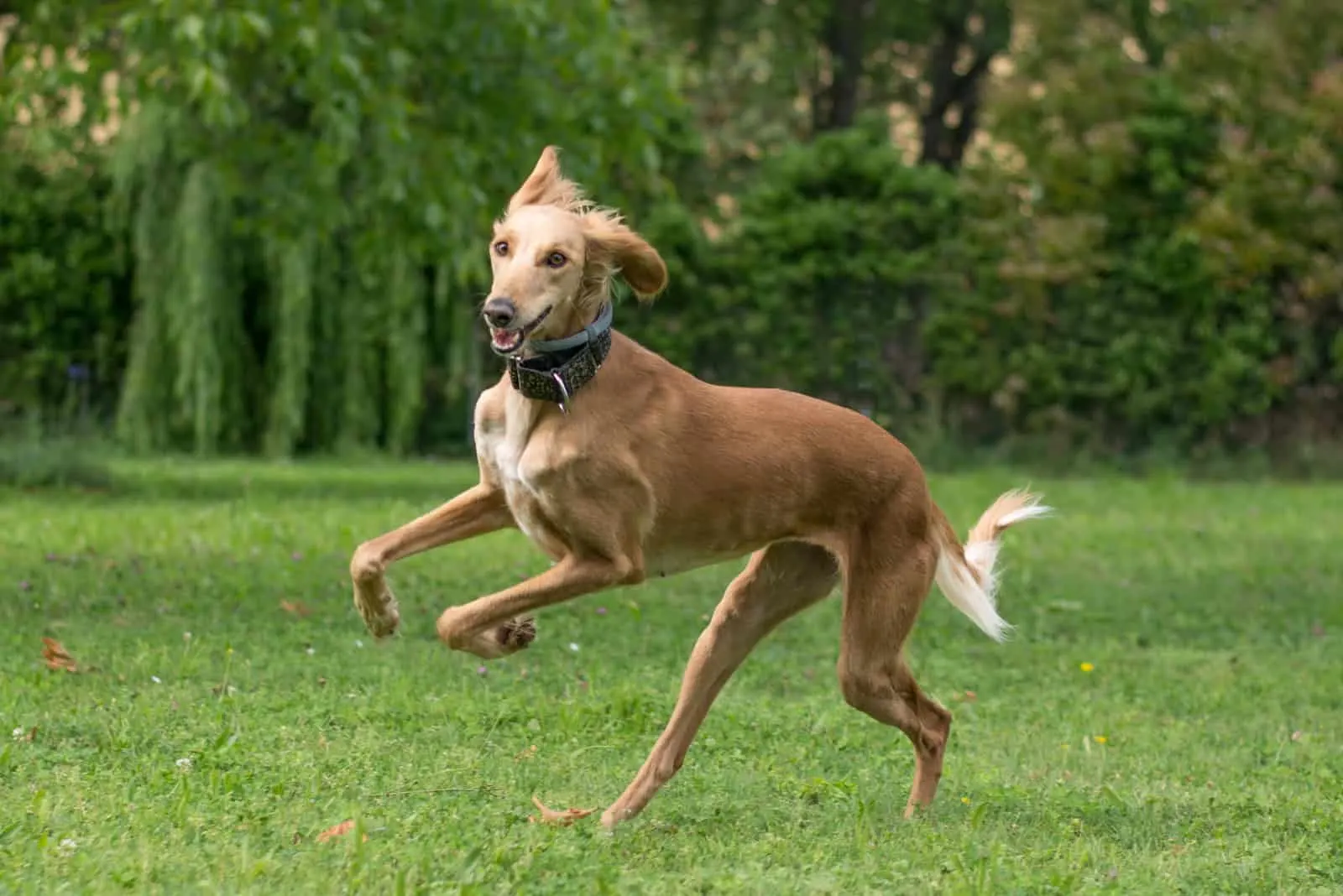 Salukis are purebred dogs that are only prone to some hereditary health issues. Unlike other purebred dogs, Salukis are very healthy dogs.
The most common Saluki health problems include:
• Heart problems
• Glaucoma
• Hypothyroidism
• Hemangiosarcoma
• Hip dysplasia
Breed-specific health problems may or may not occur in a purebred dog. Whether the dog will develop a specific disease during its lifetime depends greatly on genetics, maintenance, and living conditions.
As a reputable dog owner, your main task is to provide your furry friend with the best care in the world.
A high-quality diet, daily exercise, regular training, as well as proper socialization will make your Saluki's life healthier and longer.
You Might Find This Interesting: Bloodhound Breeders
Saluki Dog Fun Facts:
• In contrast to bloodhounds that hunt by scent, Saluki dogs hunt by sight and speed; hence, the name "sighthound".
• Its appearance resembles the Afghan hound. In fact, these two are very close relatives. Afghan hounds are justhairer versions of the Saluki dog breed.
• In ancient Egypt, Salukis were very-appreciated hunting dogs and human companions. Egyptian pharaohs knew very well what Salukis were capable of, and they cherished these pooches until the end of time.
• A Saluki's body is slim, tall, athletic, and strong. Because of their incredible characteristics, Salukis were used in catching small and large prey, such as rabbits and gazelles.
• There are many coat patterns and colors of Saluki dogs. They usually come in cream, grizzle, gold, fawn, tan, red, and sable. Their coat can be short, medium, or long.
• The average lifespan of the Saluki dog breed is 12 to 15 years.
How Much Does A Saluki Puppy Cost?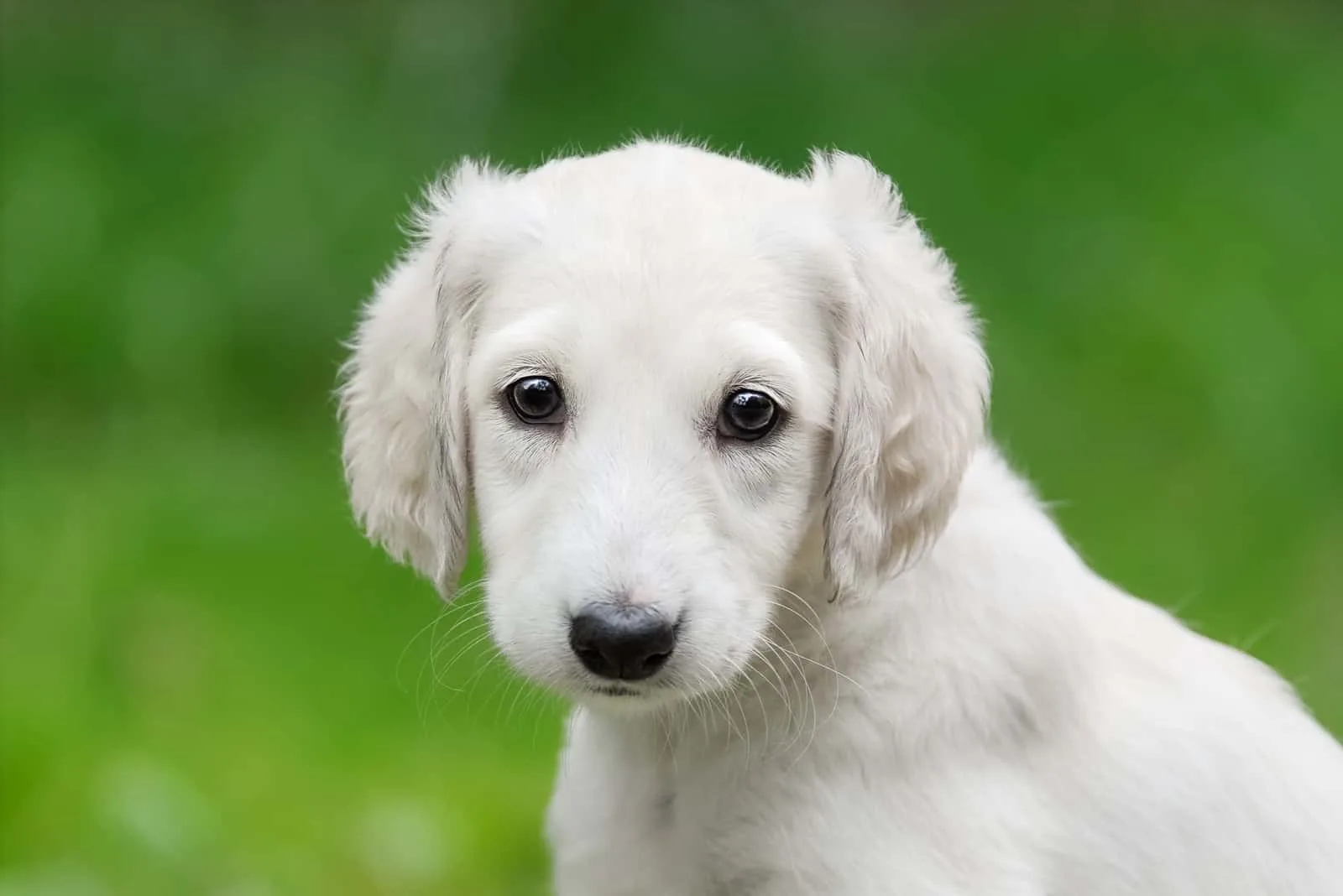 Saluki puppies for sale range in price. A purebred Saluki puppy can be found from $1200 to $3500.
Therefore, the average price of a Saluki in the United States is around $2400.
A Saluki dog's price depends on the location and the breeder. Salukis from reputable breeders are sold at higher prices due to high-quality breeding programs.
Saluki breeders can be found all over the world, and there are thousands of Saluki dogs available for adoption. Rescue groups offer fostering and adoption of adult dogs and young puppies.
Conclusion
Good breeders practice good breeding programs. Reputable breeders practice the best breeding programs.
Their job is to carefully select high-quality parent dogs that undergo genetic health testing. After the puppies are born, reputable breeders invest a lot into raising them, so you can go home with a healthy and happy Saluki puppy.
Saluki dogs are very unique, and not for everyone. They require a lot of space, daily exercise, and training. Salukis also require a lot of love and patience.
The Saluki will make a great family member, and will get along well with other dogs and children as long as socialization is done at an early age.
We did our job and wrote down some of the best Saluki breeders out there. Now, it's your turn to choose and get in contact with a reputable breeder of choice!
Read Next: Best Whippet Breeders