Breeder choice is one of the steps that get you over the line if you are looking to get a puppy. I am here to narrow it down to a few highly reputable Belgian Malinois breeders in the UK.
The over-the-top temperament of the Belgian shepherd means that the breeders should be over the top as well. When I say over-the-top, I mean quality-wise. Brush your worries aside while we comb only through the best ones.
Belgian Malinois Puppies For Sale In The UK
1. Avonwolf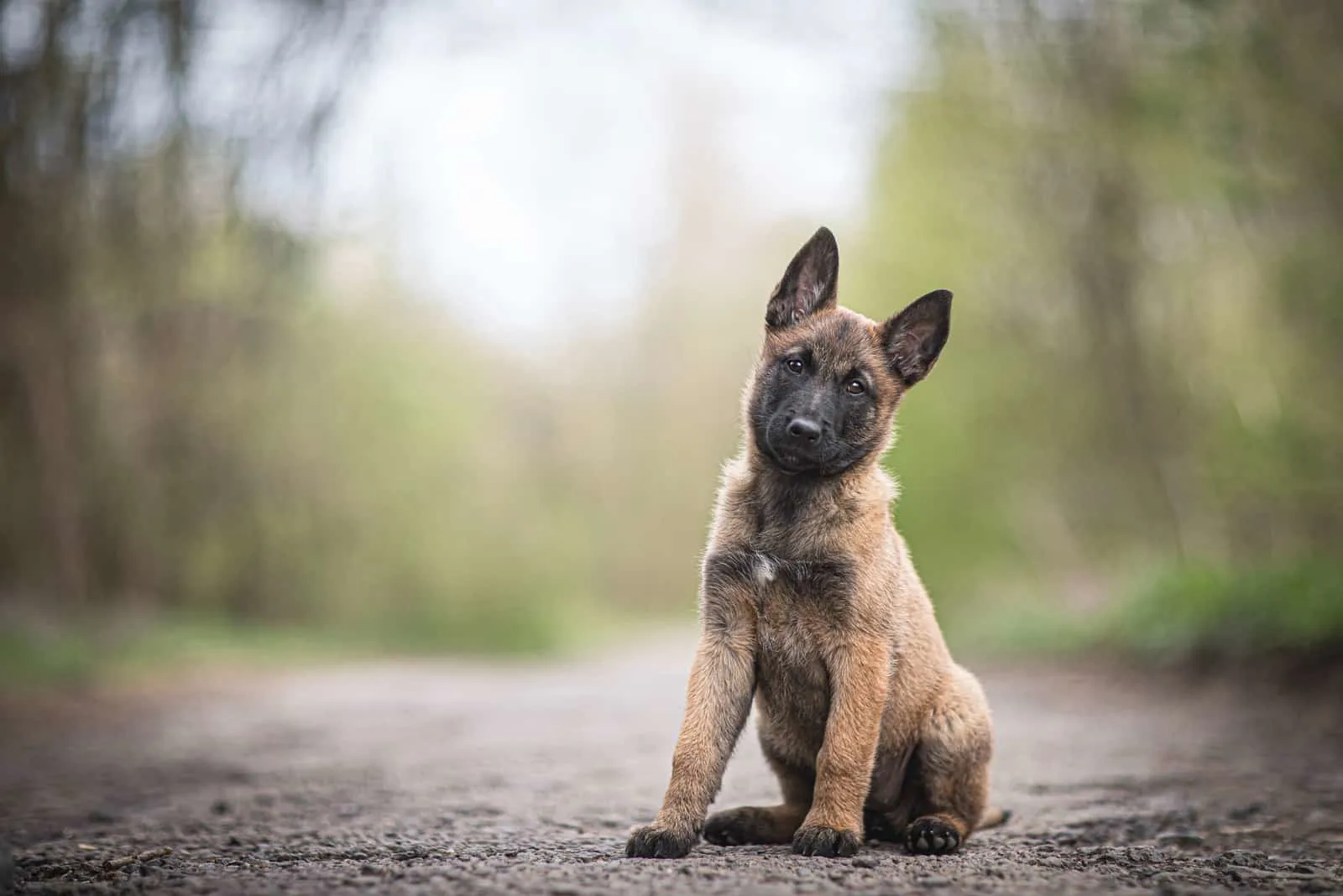 This Gloucester-based Malinois operation is probably the best you will find. Set on excellent breeding practices and incredibly successful dog training programmes and facilities, Avonwolf oozes class.
All of the dogs are bred as sports or working dogs and are registered with The Kennel Club and The Fédération Cynologique Internationale (FCI). Puppies are microchipped and possess all health test certifications.
The owner, Ursi, has been winning world championships with her dogs for a while. She has extensive training programmes that include protection, sports and work. This is a whole-package breeder. It is clear they do a great job because Ursi has one of her own females as a security dog.
Avonwolf dogs are raised on a raw diet and receive probably the best socialization possible by going on litter trips as soon as they are capable of running on their own.
The Process Of Acquiring A Puppy
You can use the website contact form to contact Avonwolf, but email and phone are available too. Potential new owners will have to come to the grounds so that their interaction with the dogs can be assessed.
Avonwolf only sells to owners who will have their dogs participate in sports or be working dogs. They are not sold as pets. Your name will be put on a waitlist that can be as long as one year. Prices are discussed after the potential owner has been assessed. Service homes have priority.
The lifelong health guarantee means that the owner is contractually obligated to return the dog in case they do not wish to care for it anymore. Puppies can be shipped after they reach the age of eight weeks. Delivery is organized by the buyer and can be worldwide.
Breeder Information
Address: Stroud Gloucestershire
Phone: +44 7500 560664
Email: [email protected]
Website: Avonwolf
Socials: Facebook
2. Belsharose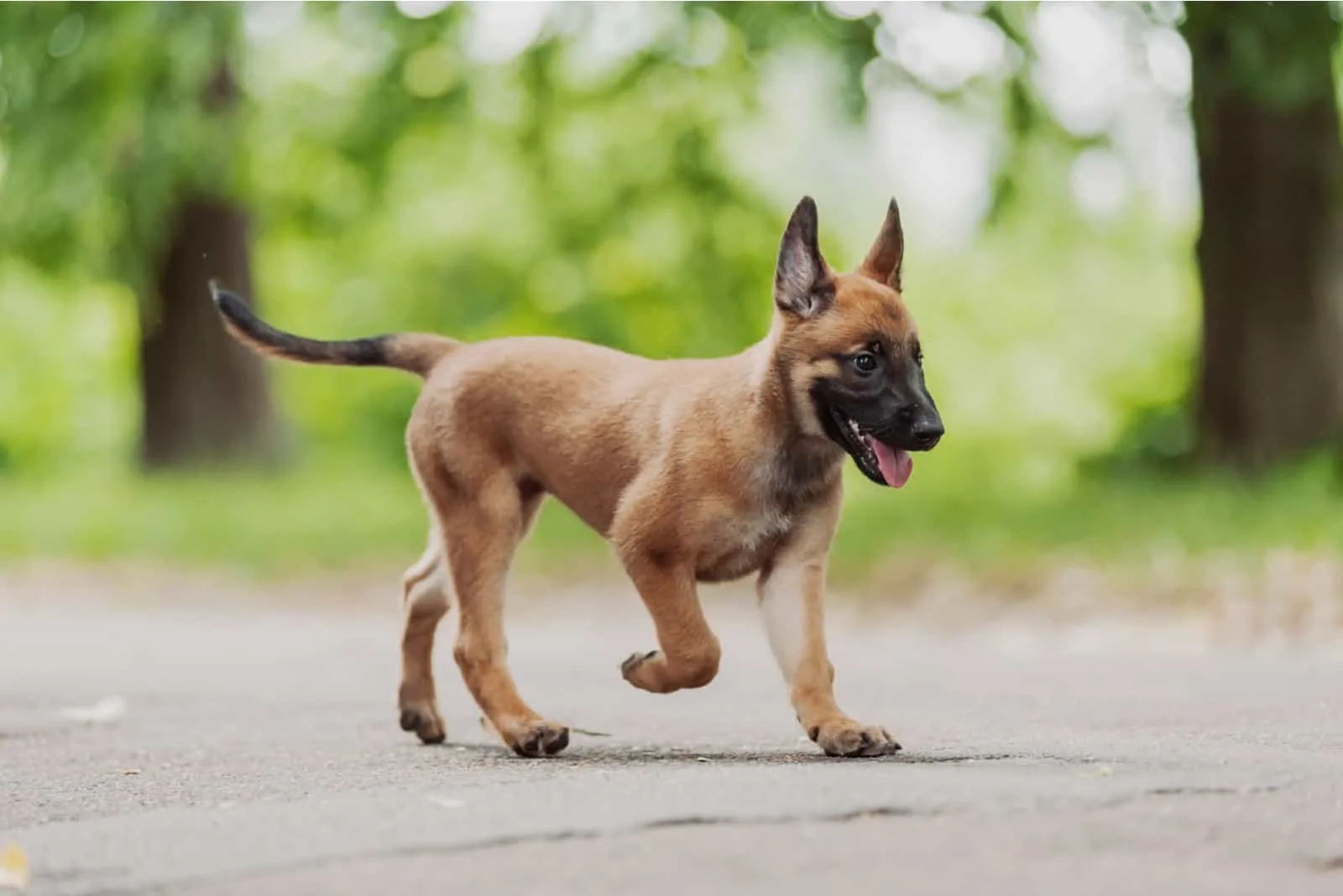 This breeder has been around for a while and knows its stuff in terms of Belgian shepherds. They breed all four types of Belgian shepherds, with many champion bloodline litters being raised throughout the years.
Located in the West Midlands, Belsharose has quality, breed-standard sport and working dogs. All dogs are fed a raw diet and come with the first round of shots, KC registration and a health guarantee.
Parent dogs include international, FCI-registered competition winners whose bloodlines have an unmatched historical reputation. The Belgian Shepherd Dog Association of Great Britain awarded them consecutive Best Breeder awards from 2011 to 2015.
In addition to breeding, Belsharose also trains both dogs and dog owners. A great start for an amazing new relationship with your Mali puppy.
The Process Of Acquiring A Puppy
Among contact options, you will find the standard contact form and phone. The owner prefers phone communication because they do not check their emails regularly.
The information regarding puppy prices, contracts, waiting lists etc., will be discussed once you get in touch with Belsharose. Owners are definitely dog lovers and will answer any of your questions, followed by an assessment of whether you are the right person for a Belgian shepherd.
Breeder Information
Address: Bobbington West Midlands DY7 5EF
Phone: +44 1384 221612 | +44 7779 384708
Website: Belsharose
Socials: Facebook
3. Anker Canis Malinois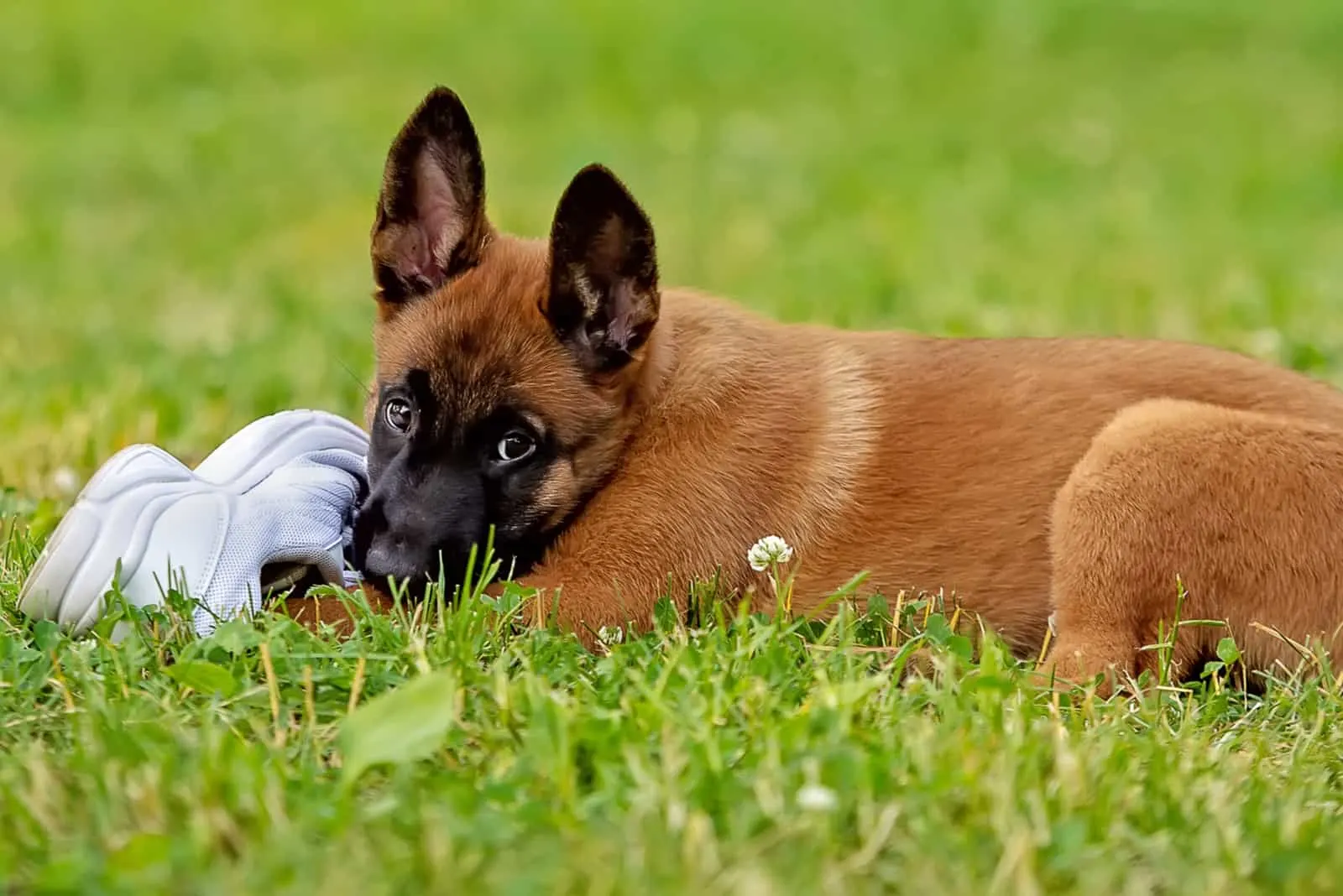 Getting a puppy from Anker Canis can be a tough adventure. You will certainly enjoy it, but not until you have gone through an intense screening process. It really is not all that bad. They like to know how well you understand the needs of the breed, as any good breeder should.
They breed only the healthiest bloodlines that pass the eyes tests and BVA elbow scores with flying colours. The same goes for hip dysplasia testing — dogs that do not pass the test are not bred.
Puppies are microchipped and dewormed and receive their first round of shots before being ready for their new owner. They also go through Early Neurological Stimulation (ENS) to become fearless adults.
So, nothing to worry about here other than what you will say to the owner while being "interrogated" for a spot on the waiting list.
The Process Of Acquiring A Puppy
Anker Canis does not have a contact form, but they do have email and phone. They are quick to reply and will gladly have a chat about anything you want to know.
You are guaranteed to be on a waiting list, so think about your future dog's gender as soon as possible. For a place on the waitlist, you will need to, ideally, have a face-to-face conversation with the owner and, after confirming your interest, place a non-refundable £350 deposit.
The deposit is transferrable, so you can choose a puppy from the next litter if you were inconvenienced at the time you deposited the money. The remaining balance is paid once you come to get your puppy or a week before it is sent to you.
International delivery is an option, but once again, the buyer needs to organize everything. Breeding contracts and full puppy prices will be discussed once you get in touch.
Breeder Information
Address: Nuneaton, Warwickshire, UK
Email: [email protected]
Website: Anker Canis Malinois
4. Spinky's Dog Training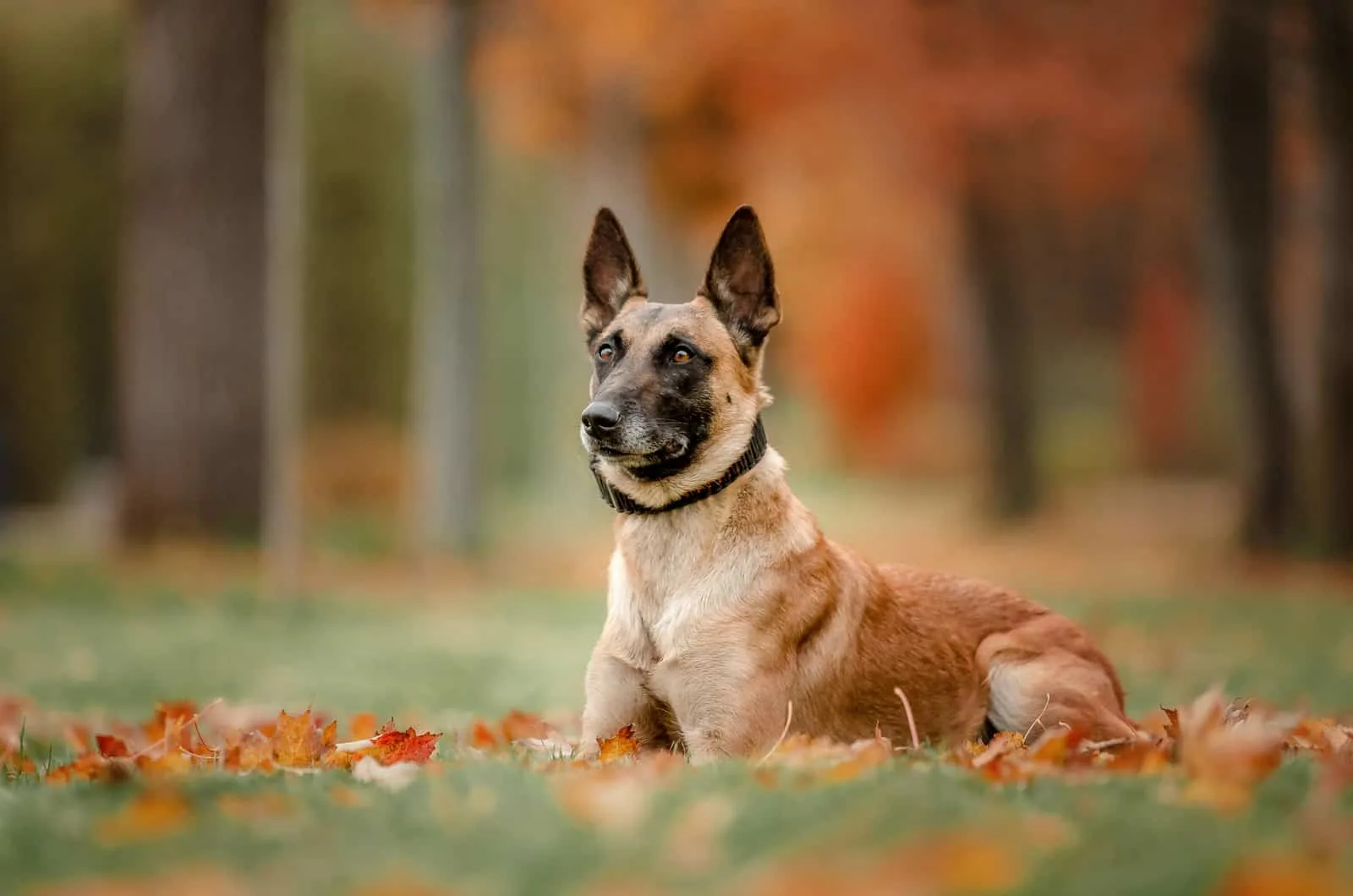 Belgian Malinois breeders love breeding and training their hyperactive shepherd dogs. Hailing from Faldingworth, Lincolnshire, Spinky's is a perfect place to get a puppy, participate in training it, and form a lifelong bond with it.
Their Belgian Malinois breeding programme earned them a spot on the Kennel Club's Assured Breeders list. Among the extensive list of programmes, they offer National Association Security Dog Users (NASDU) Security Dog courses of all levels.
Their puppies come from litters of internationally acclaimed Malinois bloodlines, so health screens, microchipping and certifications are included. You can even take one on one classes for puppy obedience and socialization training. There are also beginner dog scent training classes — lit!
The Process Of Acquiring A Puppy
Contacting the breeder through the contact form, email, or phone is easy, and you will receive a response in no time. You will be asked to fill out a questionnaire after a quick chat with the owner, and you can express your wishes in terms of puppy sex preference.
There is a waiting list, so bear that in mind. Assessing your needs will ease the puppy choice for the breeder. After coming to terms, you will have to place a deposit in the amount of twenty per cent of the full puppy price. The balance must be paid prior to picking the puppy up or having it sent.
Transportation fees are an additional cost. You will be able to come and visit them at the address provided below to see how your dog is doing and observe Malinois training and socialization courses.
Breeder Information
Address: 2 High St, Faldingworth, Market Rasen LN8 3SE, UK
Phone: +44 7730073268
Email: [email protected]
Website: Spinky's Dog Training
5. A1K9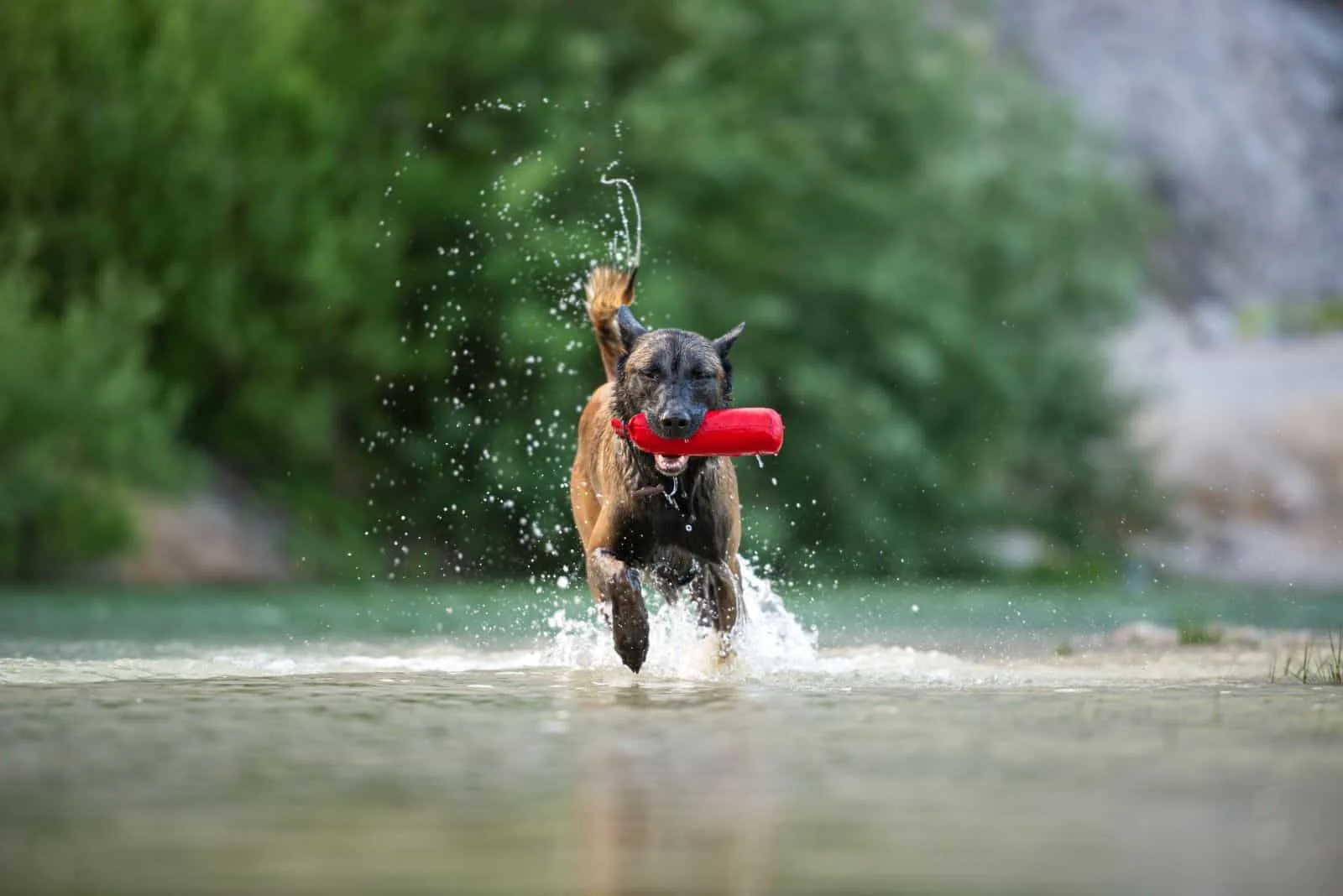 I know you were expecting a Belgian Malinois breeder, but I am sure there are those who prefer a finished product to waiting for the puppy to grow up. If that is your M.O., A1K9 is a prime choice.
Although the dogs are imported from Europe, the bloodlines are of the highest quality. That includes the most reputable international Belgian Malinois breeders.
No matter the pedigree of the breeder and dog, A1K9 perform extensive health checks and tests the dogs' temperaments and physical ability before training them. The programs they use include training for family and personal protection.
Charles and Gaynor, two of the founders at A1K9, have been at the top of the dog training and dog behavior sphere. Their facilities reflect the professionalism, dedication, and passion that A1K9 has toward training dogs to protect families and individuals.
The Process Of Acquiring A Dog
Buying a trained dog from A1K9 is called a handover, and it starts by calling them at the phone number provided below or through the contact form. You will discuss your needs and wishes in terms of dog choice with one of the experts, after which an appointment will be scheduled.
You will need to spend some time with the dog that has been chosen for you in order to create some rapport and see it in action.
You are encouraged to bring your family and other pets to give the dog a chance to interact with them. For price and transportation info, you will have to enquire with A1K9.
Contact Information
Address: Cwmdulais, Nr. Pontardulais, Swansea, SA4 8NP
Phone: +44 1792 883 395 | +44 7444 234500
Email: [email protected]
Website: A1K9
Socials: Facebook | Instagram | Twitter | Pinterest
6. Extremus K-9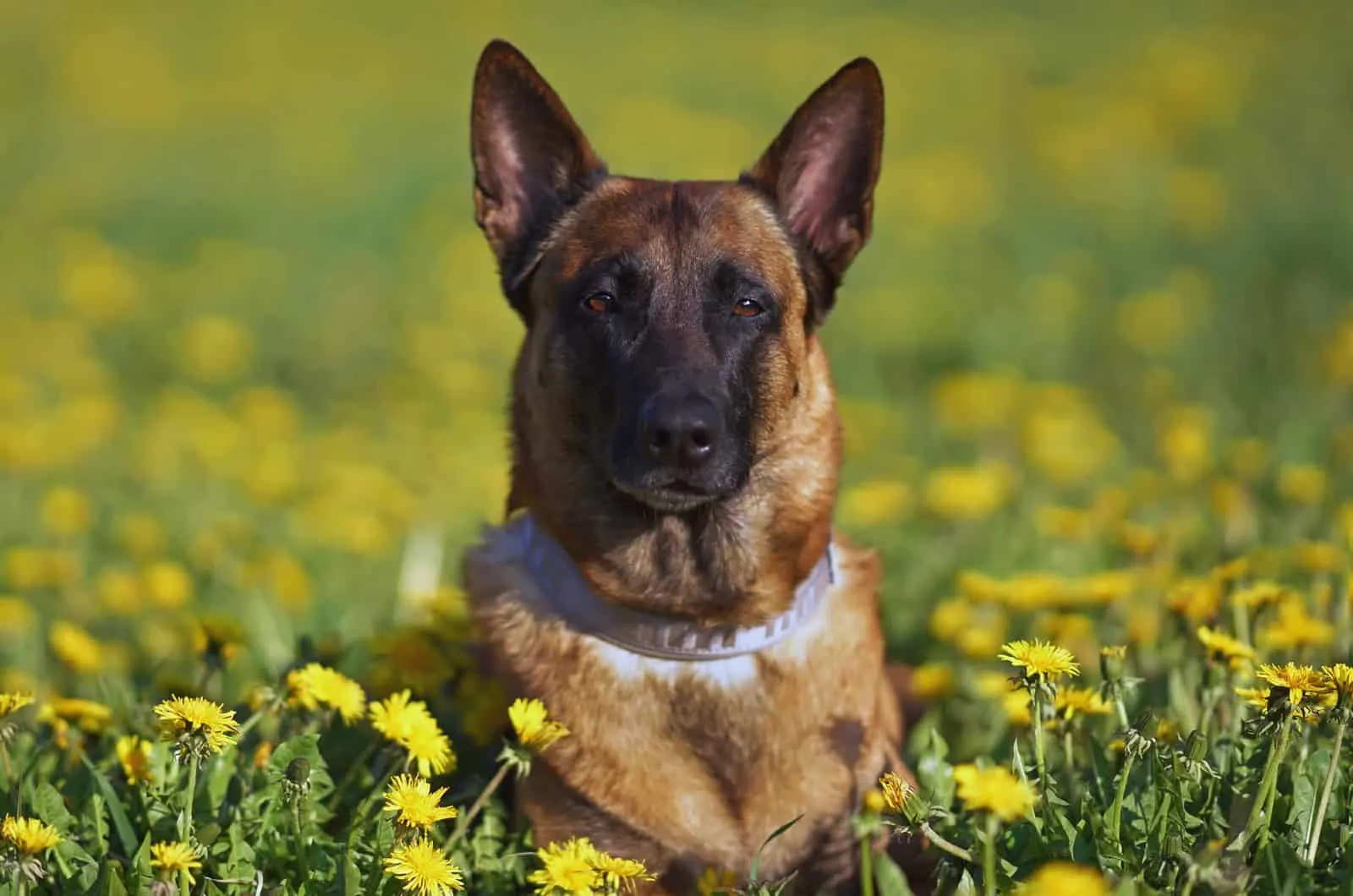 Perhaps the most globally acclaimed Belgian shepherd Malinois breeder from the UK, Extremus K-9 has been providing the best-in-class Belgian and Dutch shepherds for police work in Darlington, Lancashire and many more locations across the UK.
They breed service and working dogs with full pedigrees from international parents. All dogs are KC registered and have immaculate elbow scores with all eyes tests passed. A legend in the making among dog breeds, Extremus Malinois bring a tenacity you do not see often.
Service training programmes at Extremus are comprehensive and will get your new puppy started on the right foot. It is a great way to get to know the dog breed unless you are looking to add a plus one to your Malinois "collection".
The Process Of Acquiring A Puppy
A contact form, email address and phone number are at your disposal. Extremus are quick to respond but meticulous when discussing your new puppy acquisition. You will probably be asked about previous dog experience, your breed expectations etc.
There is no directly accessible price, deposit or transportation info on the website, so you will need to reach out to them first. That should not be too hard since they have a lot of socials where you can check them out or get in touch.
Breeder Information
Address: Waunbricks, St Clears, Carmarthen, ​United Kingdom, SA33 4NH
Phone: +44 1994 230 632 | Mobile: +44 7900030041
Email: [email protected]
Website: Extremus K-9
Conclusion
We read about some amazing Belgian Malinois breeders in the UK, but a picture is worth a thousand words. One peak at the galleries of each breeder will erase any doubt you had about owning a Belgian shepherd.
The training programmes that almost all of the mentioned breeders have is a no-brainer and well worth the money. You do not want an unsatisfied Mali causing catastrophe around the house. A dog's life should push you to better your own life, so good luck with the decision.
I will catch you in the next one.