Scottish shepherds have bred some of the most famous herding dog breeds in the world, among which are the Border Collie, Australian Shepherd, Australian Cattle Dog, and many more.
The Australian Kelpie is a less-known stock dog but equally adept at herding, agility, obedience, and countless other tasks. Its black & tan double coat are recognizable traits that make it a visually appealing dog too.
There is no surprise that you are looking for this sheepdog, watchdog, and work dog extraordinaire, so I put together a list of the best Australian Kelpie breeders in the States to ease the research.
Australian Kelpie Puppies For Sale
1. Burradoo Ranch Australian Kelpies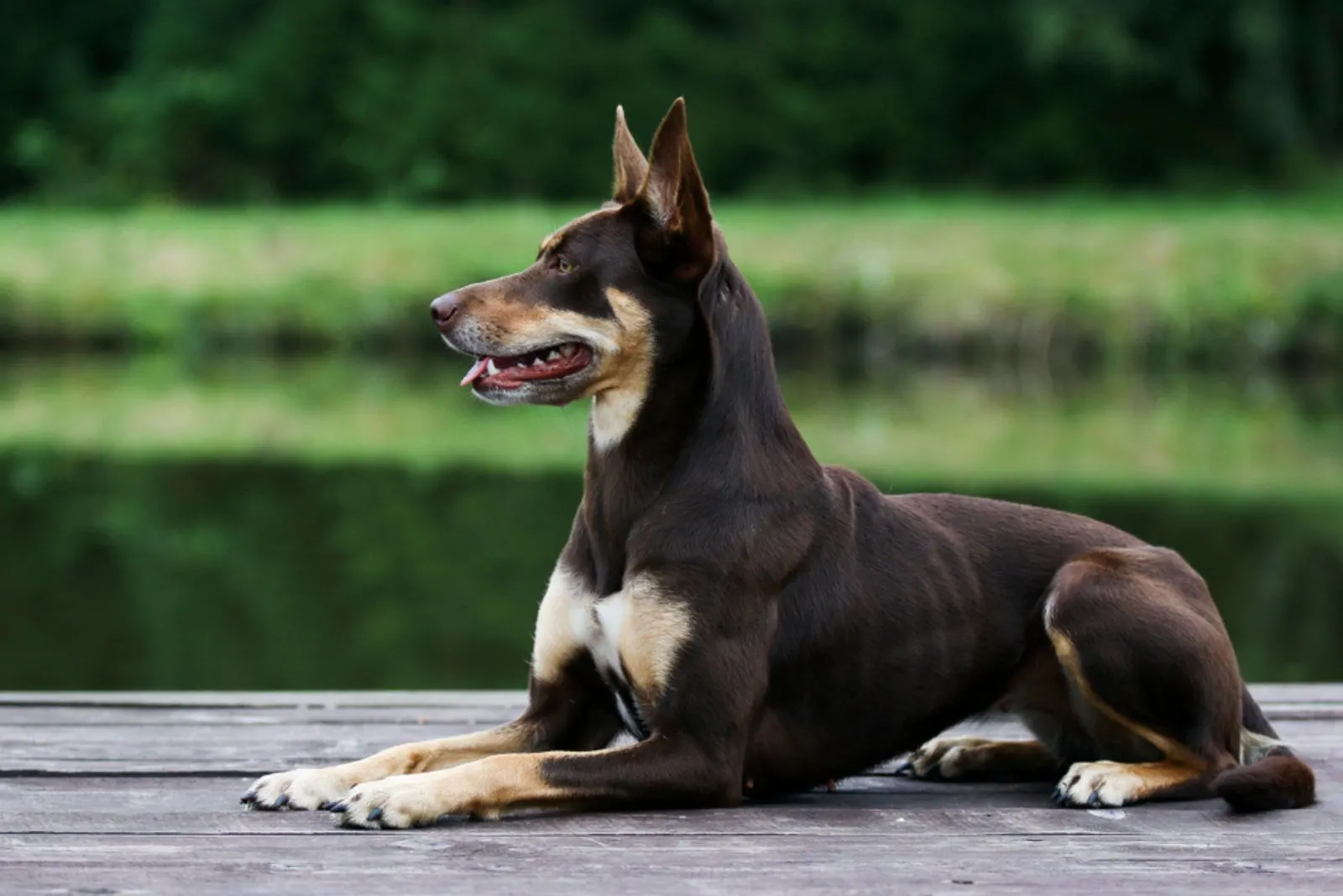 From the heart of Montana, Burradoo Ranch produces some of the best working kelpies that the US has ever seen. Owning a ranch with cattle, Burradoo Kelpies excel at their instinctive job, which is to herd sheep, cows, and occasionally humans.
This is fitting for a herding breed group. The vast open fields around the ranch allow these active dogs to maintain physical fitness and incredible stamina while still having calm temperaments inside the house.
Being a working type of dog, the owners, Bill and Janice Mytton, focus on the health and preservation of the working drive. Having a veterinary clinic on the premise, Janice regularly checks their dogs and performs working Kelpie-specific DNA tests for all adults.
Puppies receive all necessary vaccinations and dewormer, and with the purchase of one, you will get health records and pedigrees for a few generations. Keep in mind that AKC conformation standards are irrelevant for working Kelpie dogs.
The Process Of Acquiring A Puppy
Visiting their ranch to see the dogs is an amazing experience, but it is best to call or email the owners first. They have a Facebook page where you can check out some of their Kelpies at work.
Puppy costs, deposit fees, and transportation options are not disclosed on the site, but you have plenty of ways to get in touch and ask anything you might want to know.
Their waiting list is pretty packed, so check their website and Facebook page regularly for updates on puppy availability and planned litters.
Breeder Information
Address: 856 N. Stillwater Road, Absarokee, Montana 59001
Phone: +1 406-328-6396
Email: [email protected]
Website: Burradoo Ranch Australian Kelpies
Socials: Facebook
2. The Kelpie Connection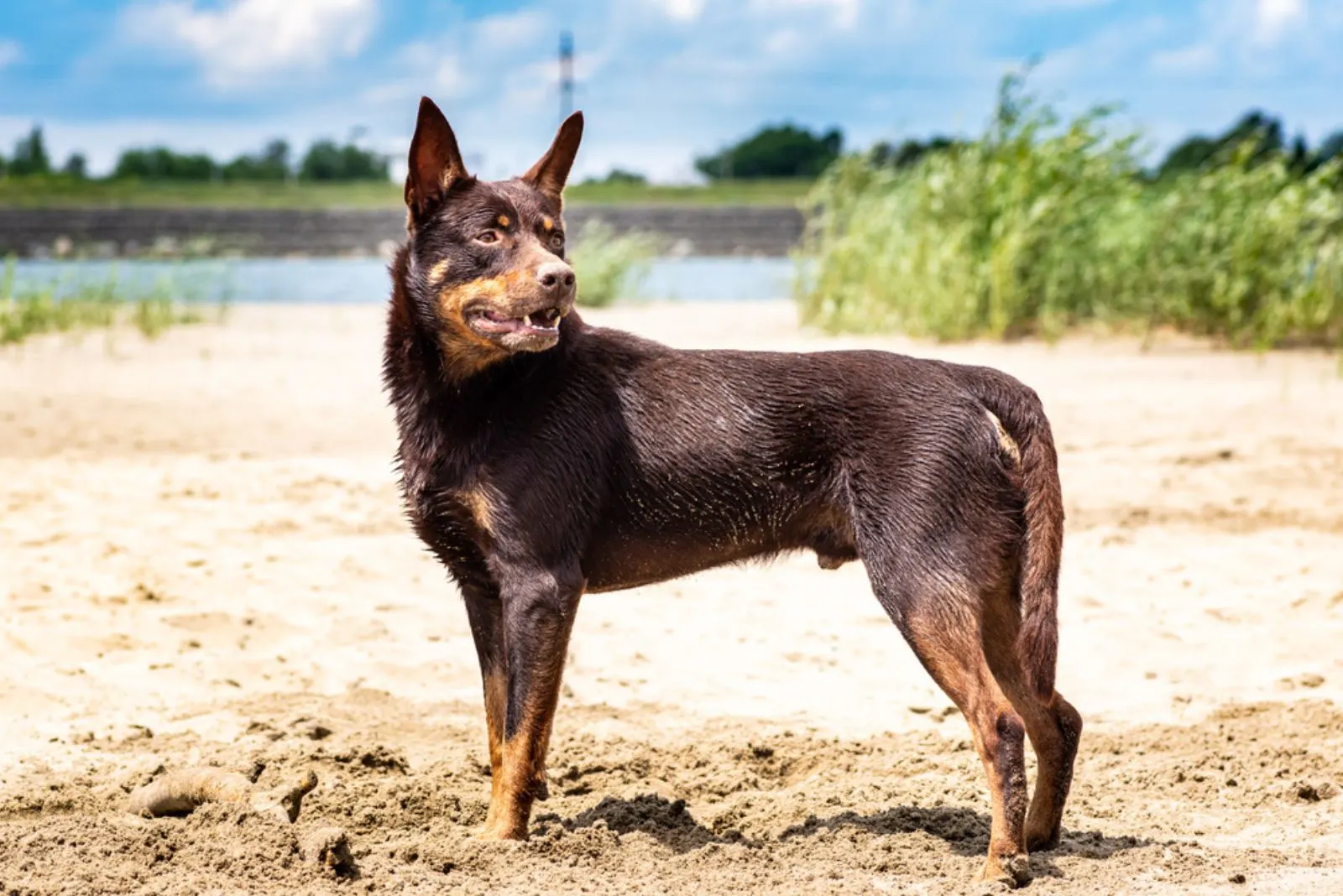 Although there are not many Australian Kelpie breeders in North America, The Kelpie Connection strongly pushes for maintaining Australian working Kelpie breed standards.
While there is a show dog version of the Australian Kelpie that is slightly smaller and less substantial, most breeders focus on the working type dog because they are amazing cattle dogs with a long lifespan.
The usual array of genetic tests for degenerative myelopathy, Collie Eye Anomaly (CEA), etc., provides a great basis for the Foundation Stock Service provided by the American Kennel Club. This allows for breeders to keep a track record of their dogs without AKC registration.
It would be a shame to put the immense dog training potential to waste, so the AKC allows Australian Kelpie's to be registered for Companion Competitions.
The Kelpie Connection has its puppies vaccinated, dewormed, and microchipped, alongside a vet check before they leave to become permanent residents of your home.
The Process Of Acquiring A Puppy
Call the phone number provided below if you want to inquire about pricing, deposit fees, and transportation options. There is also a contact form on their website if you prefer to receive an email response.
There are no specifications regarding what type of contract you will be signing, but it will most likely be a pet contract with the obligation of spaying or neutering your newly purchased Kelpie. You can find a sample of the bill of sale on this link.
Breeder Information
Address: McCammon, Idaho, US
Phone: +1 ​530-524-1274
Website: The Kelpie Connection
3. Carben Copy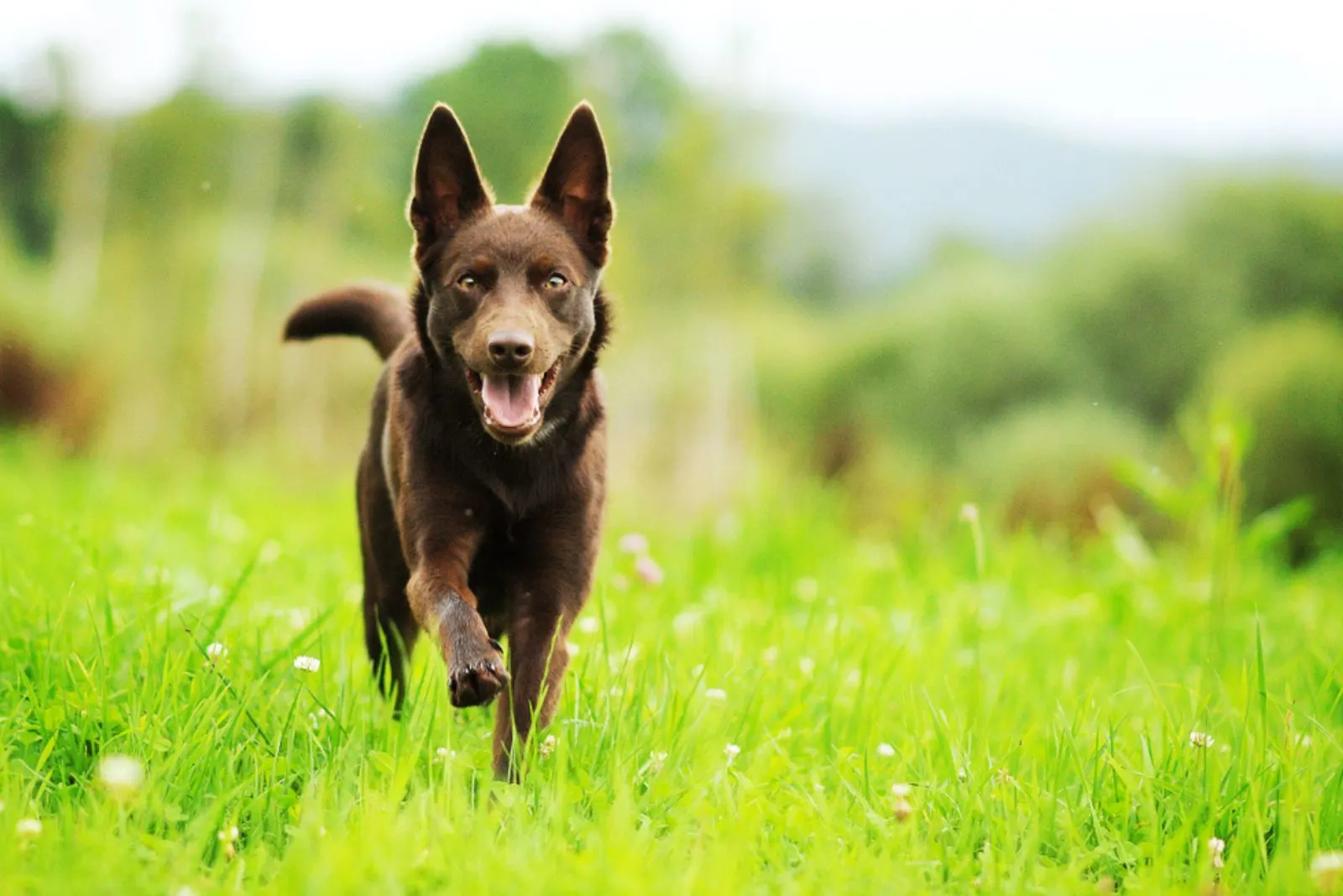 Tracy Carlton of Carben Copy Australian Kelpies breeds some amazing dogs. With over twenty-five years of experience breeding and working with dogs, she found her love for Kelpies and Australian Cattle Dogs was bigger than for other breeds.
Carben Copy breeds for health and backs that up with clear tests for degenerative myelopathy (DM), Collie Eye Anomaly (CEA), von Willebrand's Disease (VWD), and Progressive Retinal Atrophy (PRA).
The puppies are socialized with Early Neurological Stimulation techniques that desensitize them to household items that can be loud or visually intimidating. Vaccinations and dewormers are done prior to their journey to you.
Carben Copy is a member of the Working Kelpie Council, as well as a business registered with the local authorities.
The Process Of Acquiring A Puppy
You can contact Tracy through her Gooddog profile page or call the number provided below. There is also a Facebook page with regular updates, so you can try sending her a DM if you are interested in purchasing a puppy.
Prices are stated to be between $1200 and $3500, but it is not specified which one refers to the Australian Kelpie. For deposit and contract information, inquire with the owner.
In terms of shipping options, you can pick it up personally at the breeder's home, have it shipped via safe air cargo, or fly out to Dallas or Fort Worth to pick it up at the airport. Air cargo fees are an additional cost for which you will have to ask for a quote.
Breeder Information
Address: Weatherford, TX 76088, US
Phone: +1 586-201-7232
Website: Carben Copy
Socials: Facebook
4. Walkabout Australian Kelpies and Rat Terriers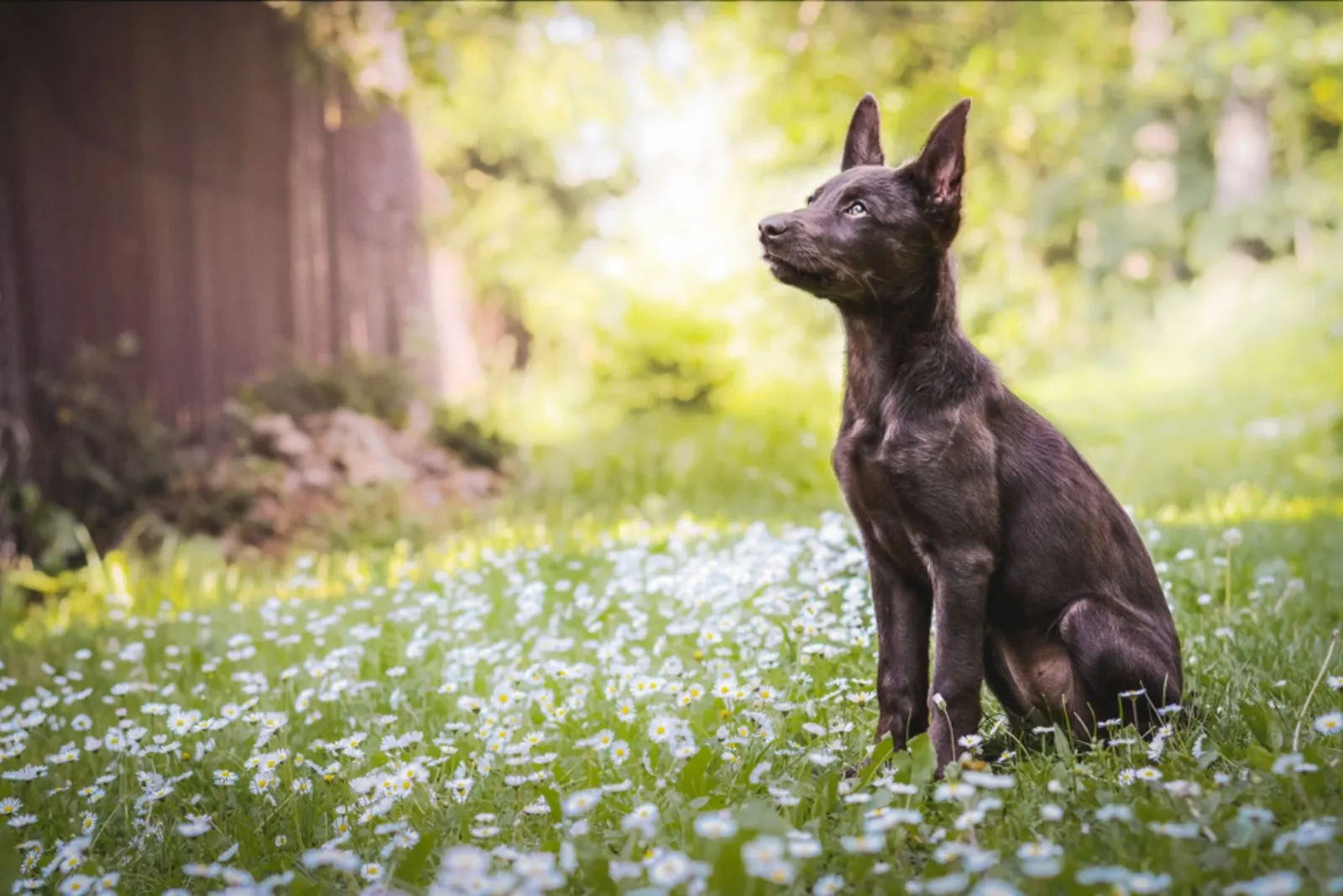 With both these breeds around, the place must be clean as heck and organized to the slightest detail. Walkabout's Oregon property has the best open spaces the Australia-born Kelpie could require.
Puppies come with records of vet checks, vaccinations, and dewormer, while the adults are DNA tested for the most common genetic diseases found in the Australian Kelpie, like full DNA panels, CAER (eye certificate), dysplasia (OFA), and heart evaluation.
In terms of socialization, the puppies are crate and potty-trained, well-adjusted to living with other dogs, and desensitized. In case your Kelpie forgets its potty training, here is how to fix it before it is too late. As a bonus, all Walkabout dogs love riding in cars.
The Process Of Acquiring A Puppy
You can message this Australian Kelpie breeder on the Gooddog profile page, call, or email at the address provided below. A Facebook page makes it possible to message them there, too.
An Australian Kelpie from Walkabout will cost you between $1500 and $3000. However, you will have to inquire about a particular puppy and ask for clarification on what price refers to the Kelpie, not the Rat Terrier.
You will be able to pick up the dog personally or fly out to the breeder's airport (Rogue Valley International-Medford Airport). They will be ready for you at eight weeks of age.
Breeder Information
Address: 20285 Antioch Road, White City, OR, United States, Oregon
Phone: +1 541-826-6610
Email: [email protected]
Website: Walkabout Australian Kelpies and Rat Terriers
Socials: Facebook
5. EC Ranch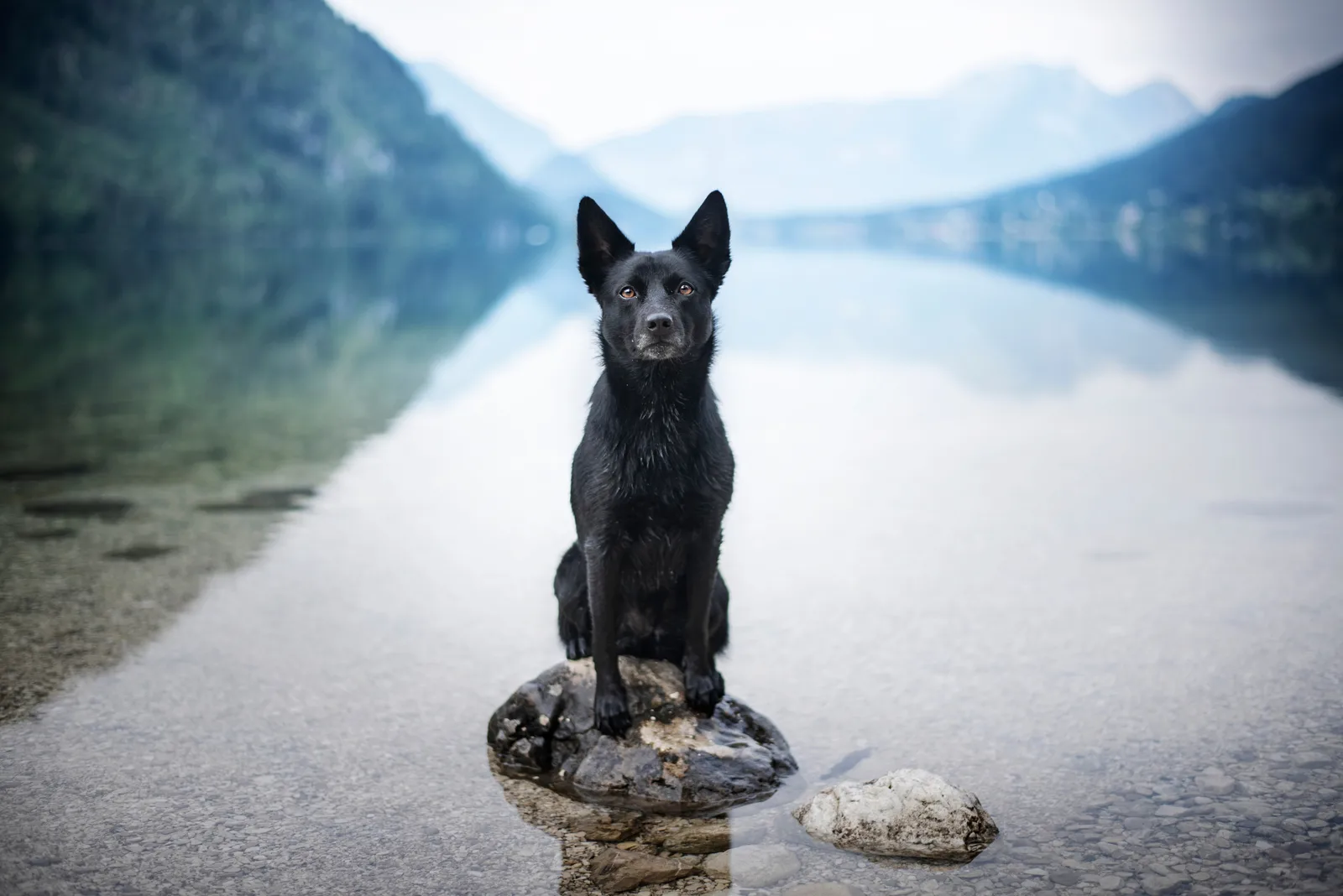 Texas appears to be the Australian Kelpie breeder hub, and it is understandably so. Cattle can be tricky to handle, but the Kelpie seems to be winning ranchers' hearts by the sheep.
Focusing on the working Kelpie's ethic and dog breed standards, these are performers, not show dogs. Though you cannot say they are not gorgeous, their dead hairs tend to present them as the perfect duty-driven dog.
All parent dogs have a full DNA panel of tests for genetic diseases done, and only those clear are kept as breeding stock. The dogs are trained to herd cattle but socialized to show great composure in the house as well.
The Process Of Acquiring A Puppy
You can reach out to the owner, Cynthia, through her Gooddog profile page. There do not seem to be other methods of communication.
Info on puppy pricing and deposit fees is on inquiry, with personal pick-up the only option in terms of transportation. You will be able to take them back home at ten weeks of age.
Breeder Information
Address: Texas, US
Website: EC Ranch
Summary
I think that Australian Kelpie breeders would agree with me in claiming that this dog breed is not a good choice for a pet. They have endless reserves of energy, are very work-driven, and prefer large open areas instead of confined spaces.
They are a "low-maintenance breed", but that does not mean they come in cheap. Remember, they are rugged workers with plenty of stamina, but once the time to rest comes, they like to eat well. Keep in mind that the upkeep for this kind of dog is costly.
If you do not provide the required exercise and mental stimulation, you will be replacing furniture and other household items pretty fast. I will leave you with that thought in mind.