Have you ever wondered what your dog does when you're not at home?
I tend to bring my dogs everywhere I go, but sometimes that's just not possible. Sometimes, they have to stay behind and watch the fort.
I had never thought of getting a camera for the inside of my house. The one outside, watching over my entrances, is pretty much enough. Still, I can't help but wonder what I would find my dogs doing if there was a camera monitoring them.
A lady from Durham, North Carolina, figured out she could use a camera to watch her dog when she wasn't around.
But, what Sundae, the 10-year-old Labrador girl, did when her mom left the house shocked everyone, especially the crowd on social media.
Who's That Watching Me?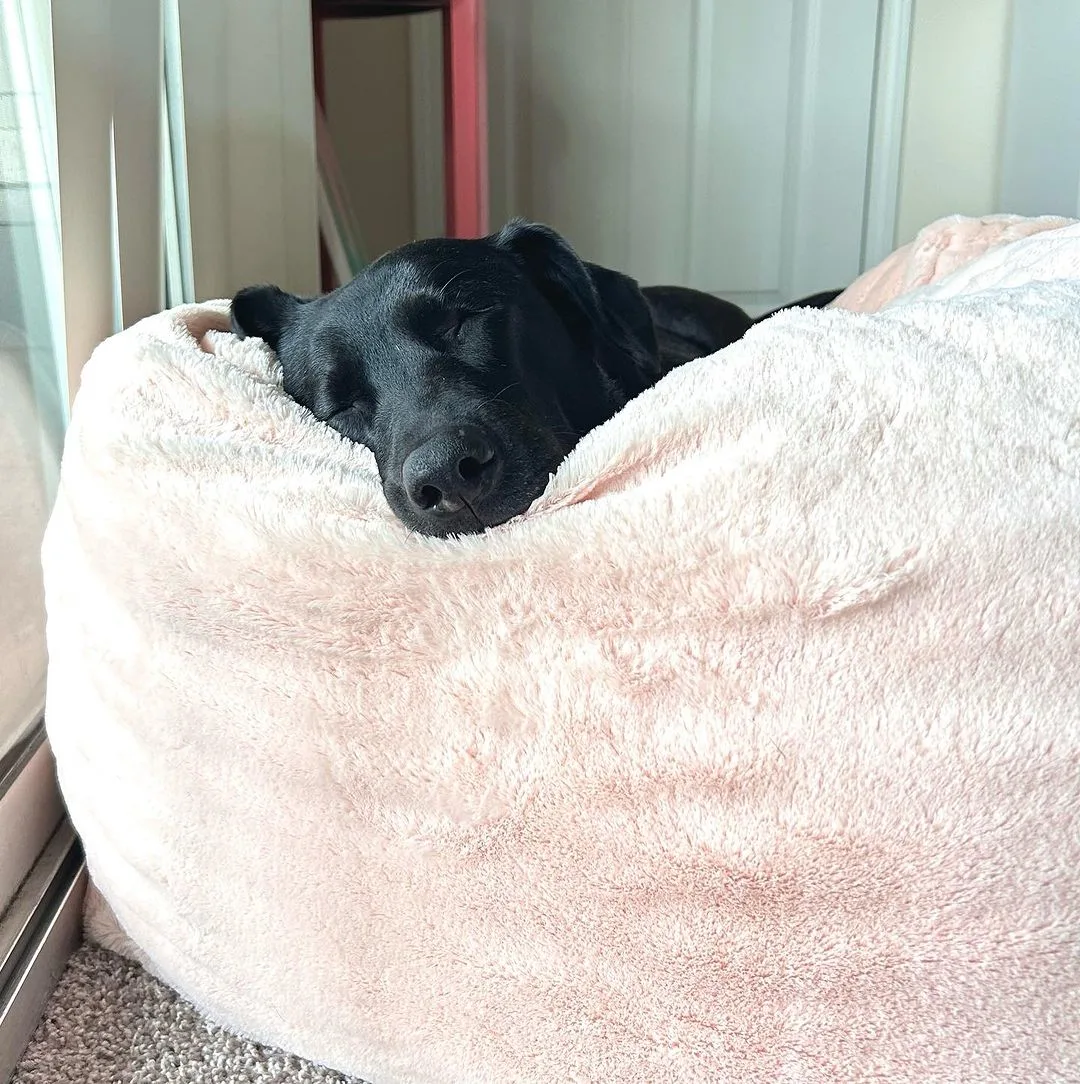 Now I'll finally be able to see what she does when I'm not around and why my things are mysteriously ending up in her dog bed.
That's exactly what Sundae's mom thought while getting that indoor camera installed.
Anytime she would go outside to run some errands, she would come back home to her Labrador girl covered in things like socks, chapsticks, shoes, shirts, etc… basically anything with mom's scent.
"When I'd leave her home, even if it was just for a little bit, I'd come back and she'd have my shoes, socks, basically any piece of clothing and sometimes random things like ChapStick in her bed. I'd never actually seen her in the act of putting stuff in her bed, and was just really curious to see how she does it.", Sundae's mom said.
Mom didn't have to wait for too long to get her Lab girl and her new camera tested. She needed some groceries soon after installing the camera, and it was the perfect opportunity to leave Sundae at home.
The camera is a modern one, so it sends notifications to your phone when there's registered movement. Sure enough, mom's phone peeped and she turned on the live feed from the house.
What was Sundae up to?
Was she making a mess, destroying the living room, or scratching at the front door?
Was she having a crisis?
You'd never guess what this sweet North Carolina girl did.
While everyone would expect complete mayhem and zoomies around the house, that wasn't the case with Sundae.
You know why the camera turned on?
Because Sundae went over to the front door, lied right there looking all sad, and waited for her mom to come back.
This adorable black Lab girl didn't go crazy for being left alone. She looked kinda heartbroken.
"Every time she repositioned by the door, I would get a notification," Sundae's mom said. "My heart literally broke; I was tearing up in the grocery store watching her wait for me."
Well, good thing stores like Hobby Lobby and T.J.Maxx are dog friendly, so Sundae can come shopping with her mom.
Ms. Sundae, The TikTok Star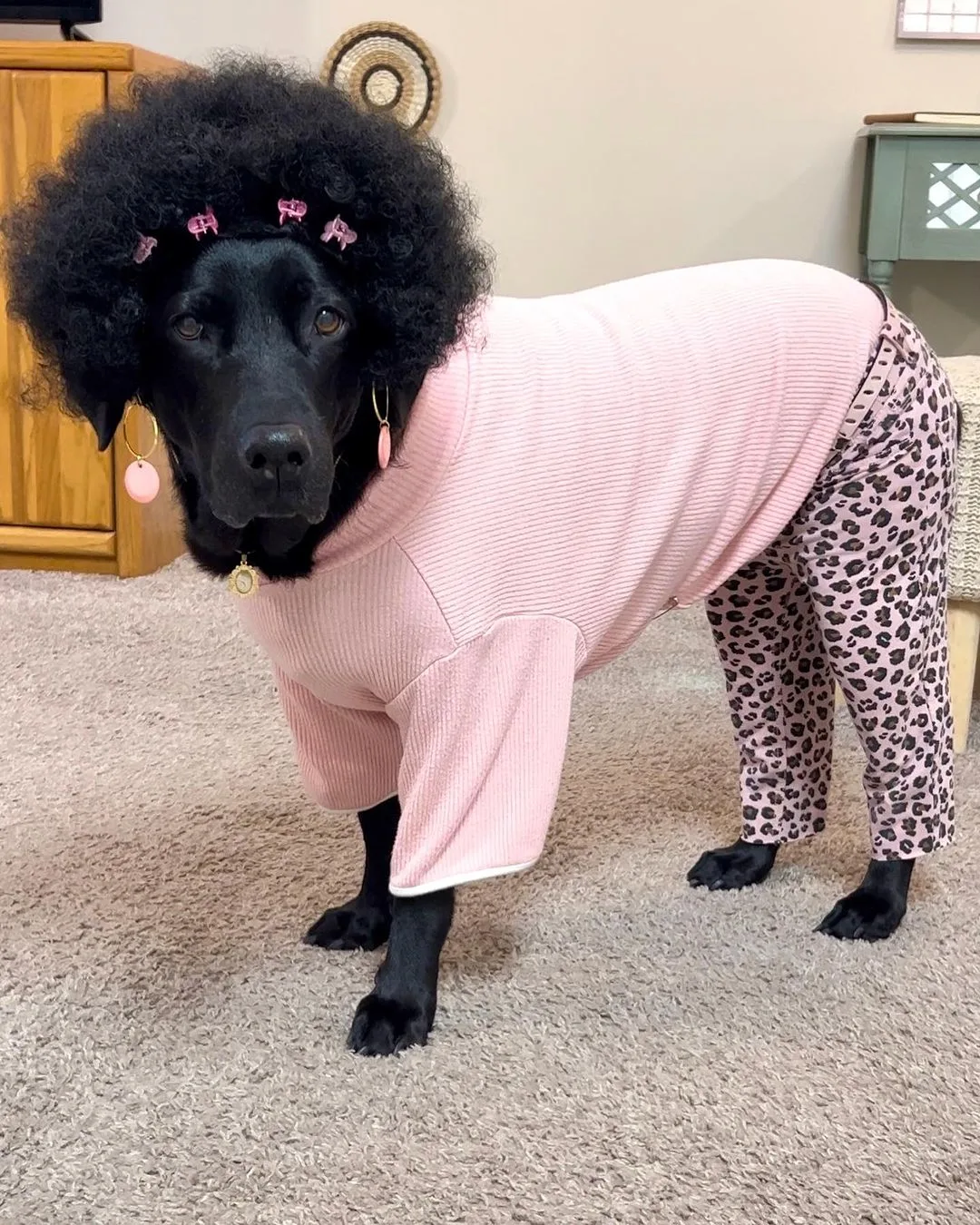 The video of Sundae waiting for her mommy by the front door became viral on TikTok. Over 2 million views say that this sweet pooch is more than famous on this social media platform.
Still, this isn't the only viral video by Sundae and her mom.
Did you know that this Labrador gal is actually a superstar known for getting dressed up in various costumes?
I kid you not.
It all started a while ago when Sundae got bitten by some ants and developed a nasty rash. Her mom had to apply a special ointment onto her belly skin to keep the rash under control. But, how do you tell a dog not to lick that wound? The cone was not an option.
So, what did Sundae's mom do? She cut a pair of her sweatpants and made Sundae wear it as a way of keeping her from licking the ointment.
Ms. Sundae loved her new pants very much! Soon enough, she got her very own wardrobe that showed the distinguished fashion style that was hiding inside this pooch.
Little by little, other accessories came into Sundae's wardrobe like sunglasses, jewelry, and even wigs. She looks like a lady and it's too hilarious to handle.
Make sure you check out her TikTok account because it's too funny to skip it.