Meet Jackson – the tiniest, most endearing puppy you'll ever encounter.
He was found inside an abandoned box on a curbside in the middle of San Jose, California. He was all alone and too young to be on his own.
His story is one of resilience, love, and newfound courage as he fought hard to survive and thrive in a world that has welcomed him with open arms.
This beautiful puppy with the cutest face ever probably wouldn't have survived if the people who found him hadn't acted so quickly.
Little, But Fierce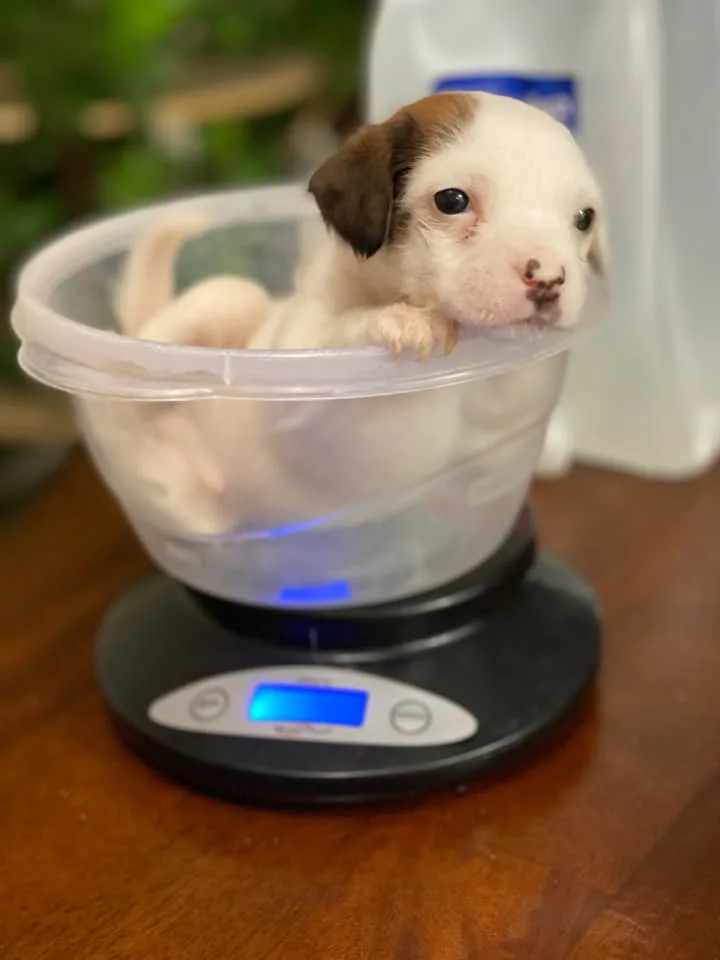 "He could fit in the palm of your hand. He was less than a pound," said Ashley Kotkin, Jackson's foster mama extraordinaire.
Ashley's friends contacted her about a tiny puppy they found abandoned on the street, who needed help. Being a huge animal lover and rescuer herself, she simply couldn't say no.
Jackson arrived covered in flea dirt, urine scaled, and extremely pale.
He was probably around 3 weeks old and feeding him was a challenge. "I spent a lot of time with him making sure that he was eating enough," Ashley told The Dodo.
However, Ashley soon noticed that something wasn't quite right with Jackson, and decided to take him to the vet.
A foster-based rescue, called Every Pet's Dream, from Santa Clara, California, luckily quickly agreed to be his sponsoring rescue.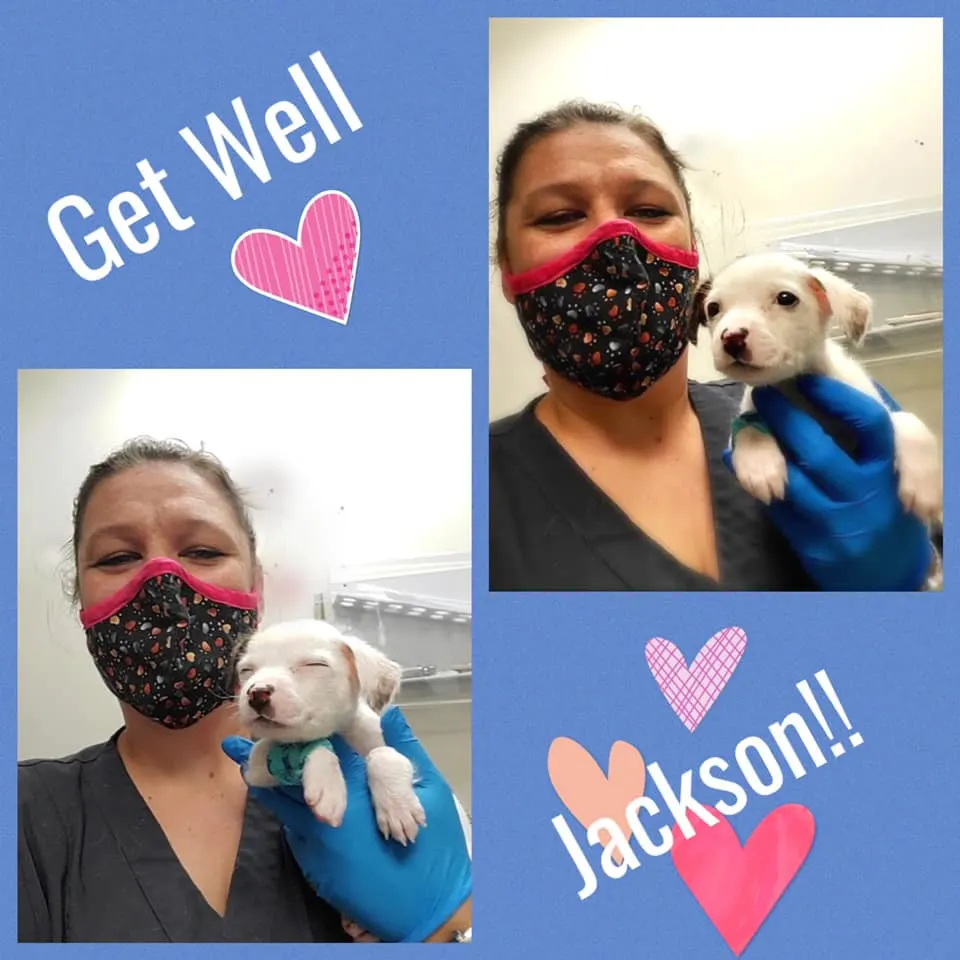 At the clinic, they discovered that his blood levels were pretty bad and he was severely anemic, so he ended up needing two blood transfusions, as well as other vet care.
The vet techs also determined that he was effectively blind and had some sort of hearing impairment.
After a couple of days spent at the veterinary hospital and proper medication, Jackson was thankfully feeling better.
He started to gain a little bit of weight, and was regaining his energy.
Jackson is truly a fighter with a beautiful spirit.
Jackson Growlaxy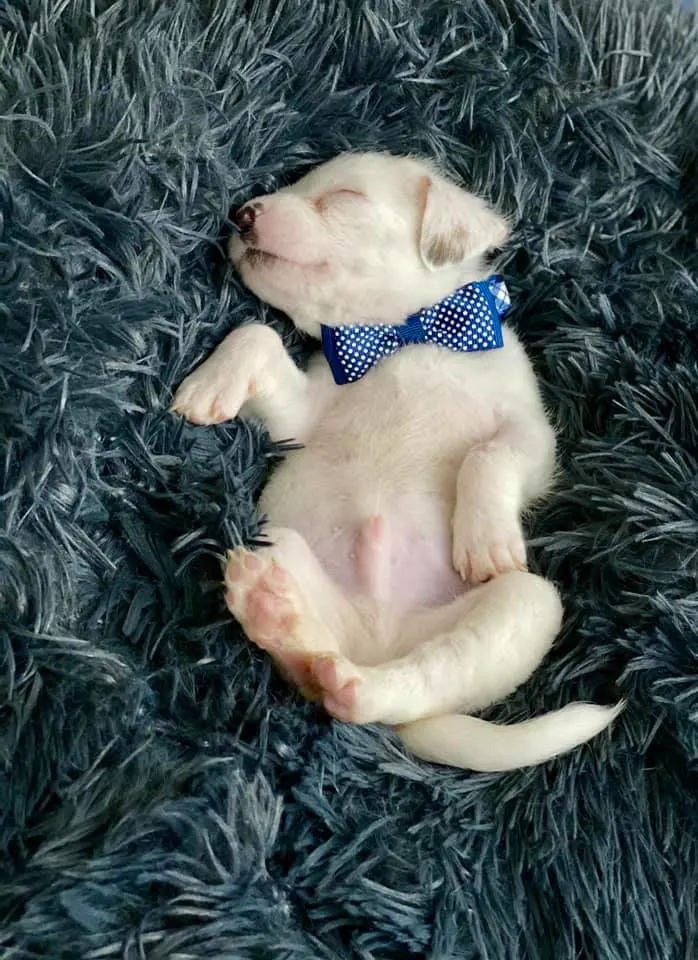 Little by little, Jackson's condition improved, and his personality really started to peek through.
"We're helping him adapt to his surroundings. Because of the challenges he has, his other senses are definitely heightened," Ashley said.
He even learned how to growl. To be frank, those were the cutest little growls ever… but still. This has earned him the nickname – Jackson Growlaxy.
"He's not just loved, but given everything that he needs possible to grow up big and strong and lead the happiest life," said Ashley.
Thanks to Ashley and her immense love and care, Jackson was able to survive and grow up into a beautiful, healthy boy.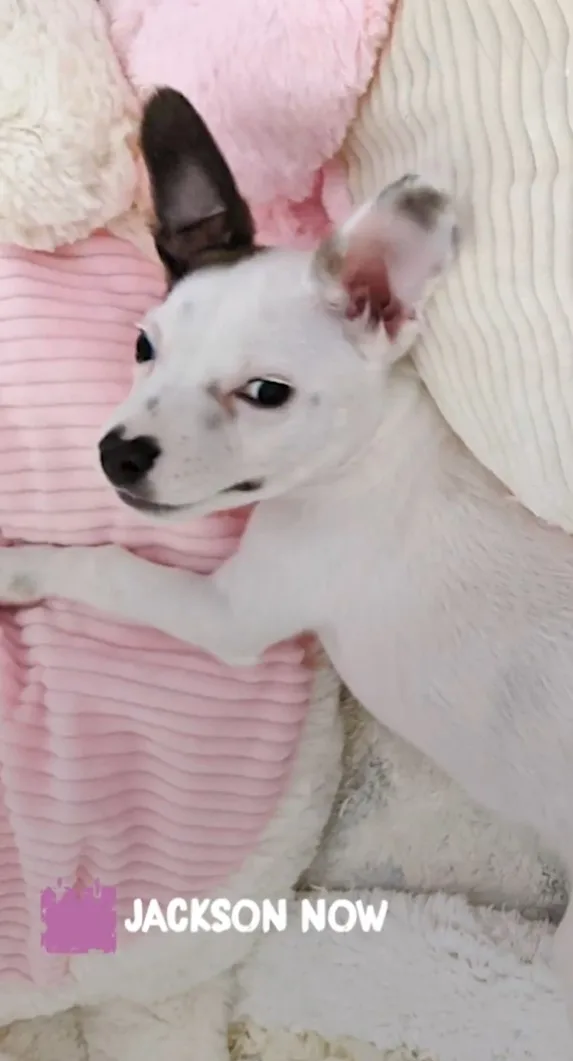 Little Jackson did not have an easy puppyhood nor was he expected to survive at just three weeks old, but he proved everyone wrong.
Jackson – now known as Bou – is living a wonderful life at his forever home.
Take a look at his heartwarming journey and transformation from abandonment to adoration: